No time to prepare a surprise for your crush? Let us help you! You can now use points and redeem rewards to your loved ones during 12 – 14 Feb 19.
Here is the list of the rewards:
Bonchon: THB 100 eVoucher (1,500 points)
Health Land: THB 100 eVoucher (1,500 points)
Major Cineplex: 20% discount on VIP Theater (3,000 points)
GoWabi: THB100 discount (1,000 points)
Joox: JOOX VIP 1-month access (890 points)
Starbucks: THB100 e-Coupon (1,500 points)
Bar-B-Q Plaza: THB100 eVoucher (1,000 points)
Dairy Queen: THB50 eVoucher (750 points)
After You: FREE Baby Kakigori (2,775 points)
Tops Online: THB120 discount (1,200 points)
Here's how you can send rewards via Gift of Joy:
Open Grab app and go to Gift of Joy widget and tap on.
Select "See All"
Choose a gift
Select "Add as Gift"
Enter recipient's details and mobile phone numbers in +66 format (Example if start with 089, remove 0 and replace with +66, like this +6689XXXXXXX). Then type down what you would like to tell them and select "Send Greetings".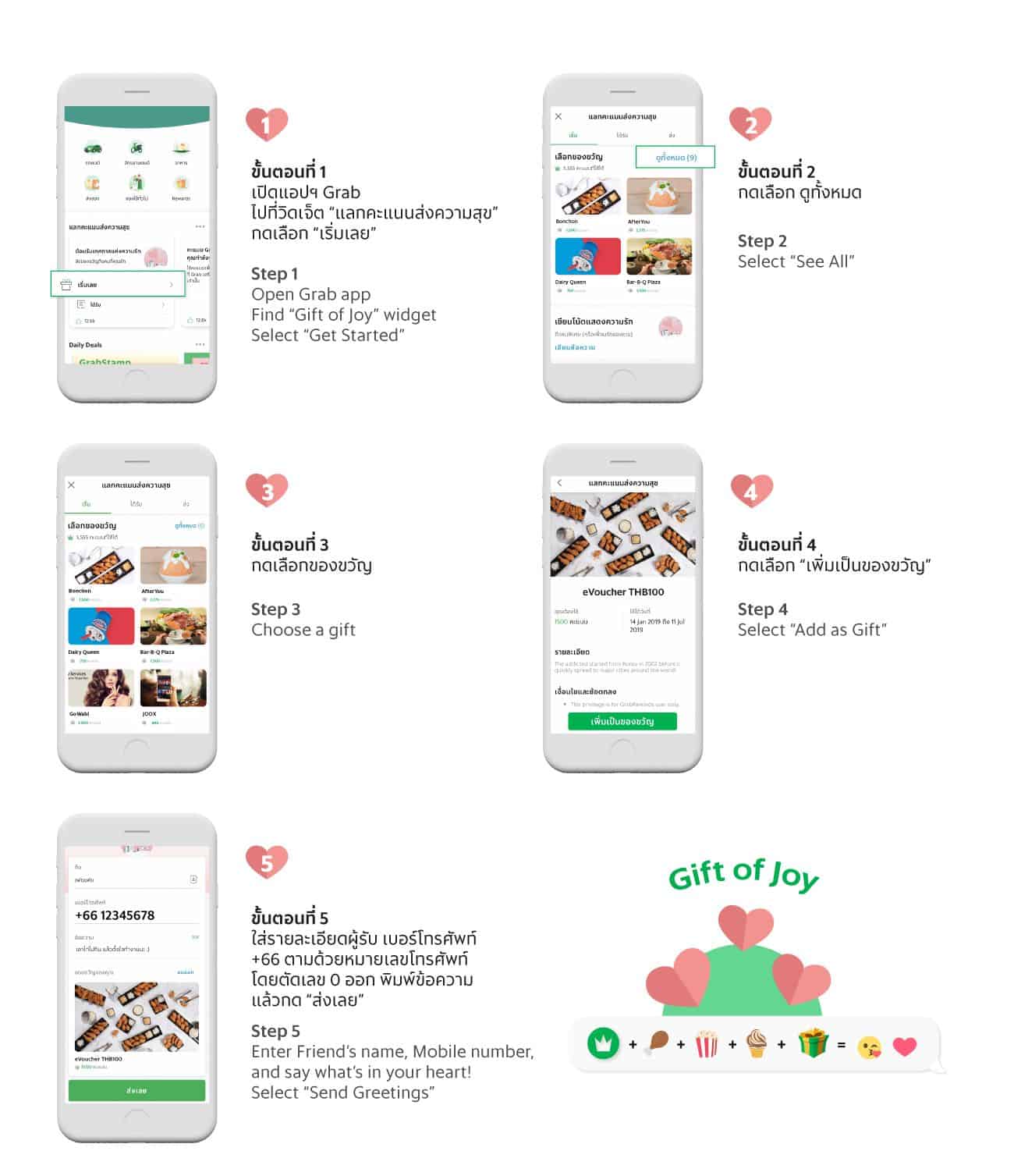 Got a gift?
Open Grab app and go to Gift of Joy widget. Select "Received".
Select "Check it out"
Select "Received to view your gift"
Select "Use Now" to redeem