Grab ( 🚘 JustGrab and 🛵 GrabBike ) is ready to serve you all around

Bangkok and Greater Bangkok areas!

Learn where Grab operates and explore availability levels from below.
We will always keep improving our service, and allocation for your better experience every day.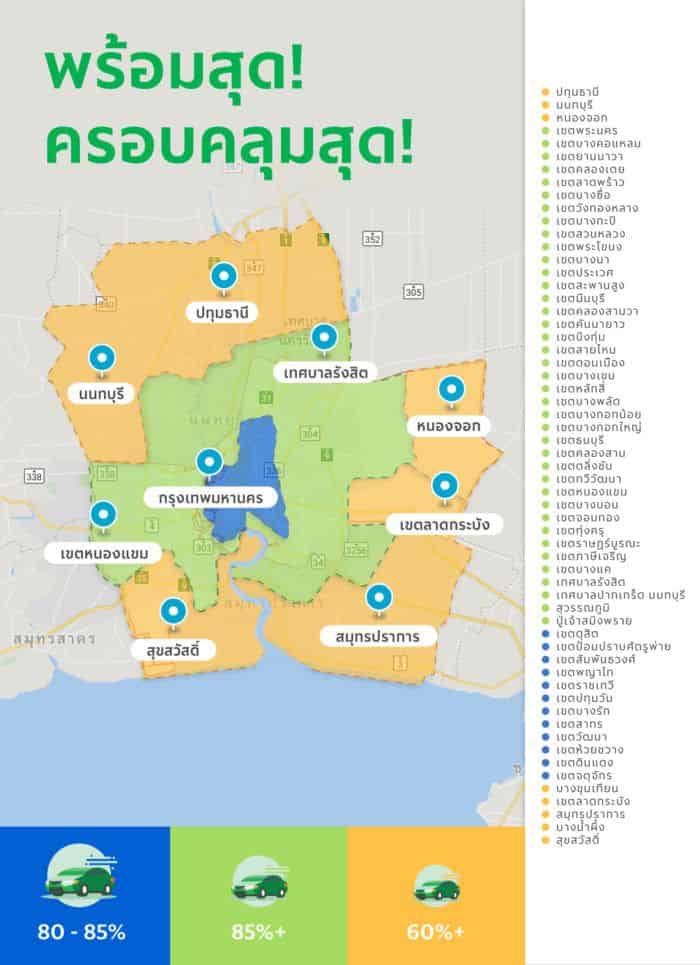 (Average percentage of users who will get a ride right away after the 1st booking in each area)
BLUE = 80 – 85% (CBD areas allocation may vary according to time.)
GREEN = 85%+
YELLOW = 60%+
---
Why Grab?

 Convenient: Tap and get a ride to pick you up right where you are!
–  No more braving any heat nor rain to hail a taxi.
–  No matter how inaccessible your place is, Grab will find you.
Safe: You can share your ride info with your family and friends.
Reliable: 70% of bookings get a ride right away. You are welcomed at any time and on any day of the year.
Download Grab