A flight to catch next week? An important meeting you absolutely can't be late for? Plan your ride with an advance Grab booking so you can keep your mind on the things that are truly important. You don't even need to keep track of your Grab advance booking: you'll be notified with your driver's details when it's time for your booked ride.
Why book your Grab in advance?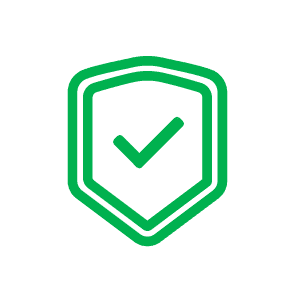 Plan ahead for assurance
Book JustGrab rides up to 7 days in advance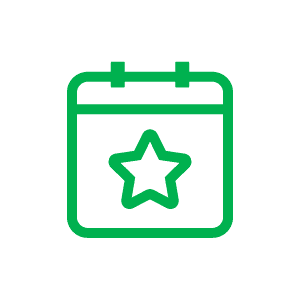 Prioritized booking
To ensure you get a ride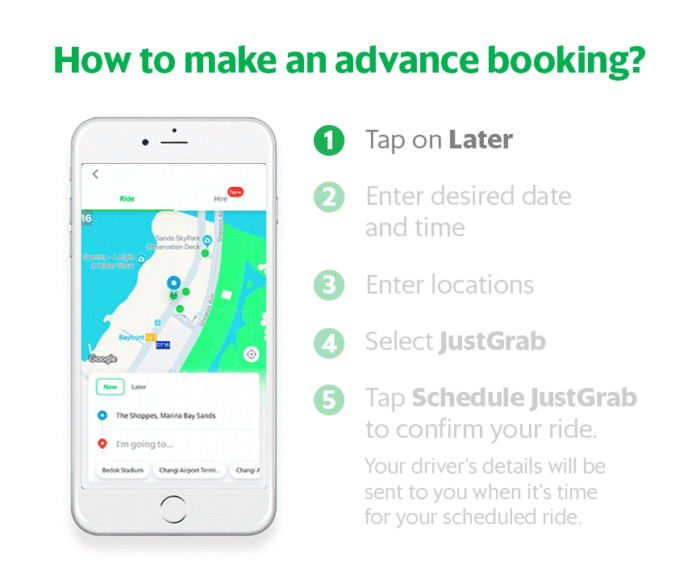 FAQ
Q: What is an advance booking?
A: Advance booking/ Scheduled rides is Grab's newest service feature, where passengers can book a ride up to 7 days in advance.
Q: How can I book a ride in advance?
A: To book a ride, passenger needs to access the regular Transport booking flow and tap on "Later" on the bottom component. Passengers can then input the desired date and time, as well as the pickup and dropoff locations.
Q: Where is this service available and how come I don't see it across all services?
A: This is available across the whole of Thailand but only with JustGrab for now.
Q: How much does it cost?
A: Grab will quote you fare range which will include a 50 Baht scheduling fee. The ride is still subject to other surcharges that may apply (e.g. Tolls, waiting time).
Q: Does booking a ride mean I am guaranteed to get a ride?
A: Grab prioritises your booking to ensure that you get a ride. Similar to regular Grab services, you will receive the driver's details once a driver has been allocated and is on the way to pickup location. In the unfortunate event that where we are unable able to get you a ride, we will inform you in advance.