The 3 easy steps to pay smarter with GrabPay Wallet!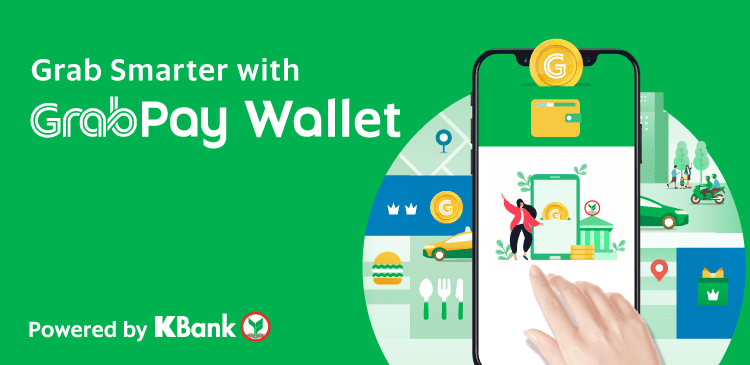 1. Open Grab app and tap on the top menu to register or select 'Payment' and 'Register with K PLUS'.
2. Register with K PLUS app, then refill your personal details.
3. Top up your GrabPay Wallet balance and let's get started!
4
Use GrabPay Wallet with Grab services today and enjoy cashback up to THB100 per month!
Valid today – 30 September 2019.
(GrabPay Wallet cannot be used with GrabCar and GrabCar Plus)
Start using GrabPay Wallet and get cashback now! Click : grb.to/gpwcashback