Turn your July's frown upside down with an unforgettable trip to Phuket. Recharge and refuel with a getaway filled with serene nature, upbeat destinations and gastronomic delights with these 5 recommended locations from GrabWander.
Journey anywhere with ease using Grab's many services. We also come with a special discount for new-to-city users valid until the end of August, allowing you more time to plan before landing in the city!
Apply code: GWPHUKET
Receive 30%* 2 times / New-to-city Users
Valid from Today – 31 Aug 19
Applicable with GrabCar, GrabCar Plus, GrabTaxi และ GrabVan in Phuket only.
*max. discount of THB100 | T&Cs Apply.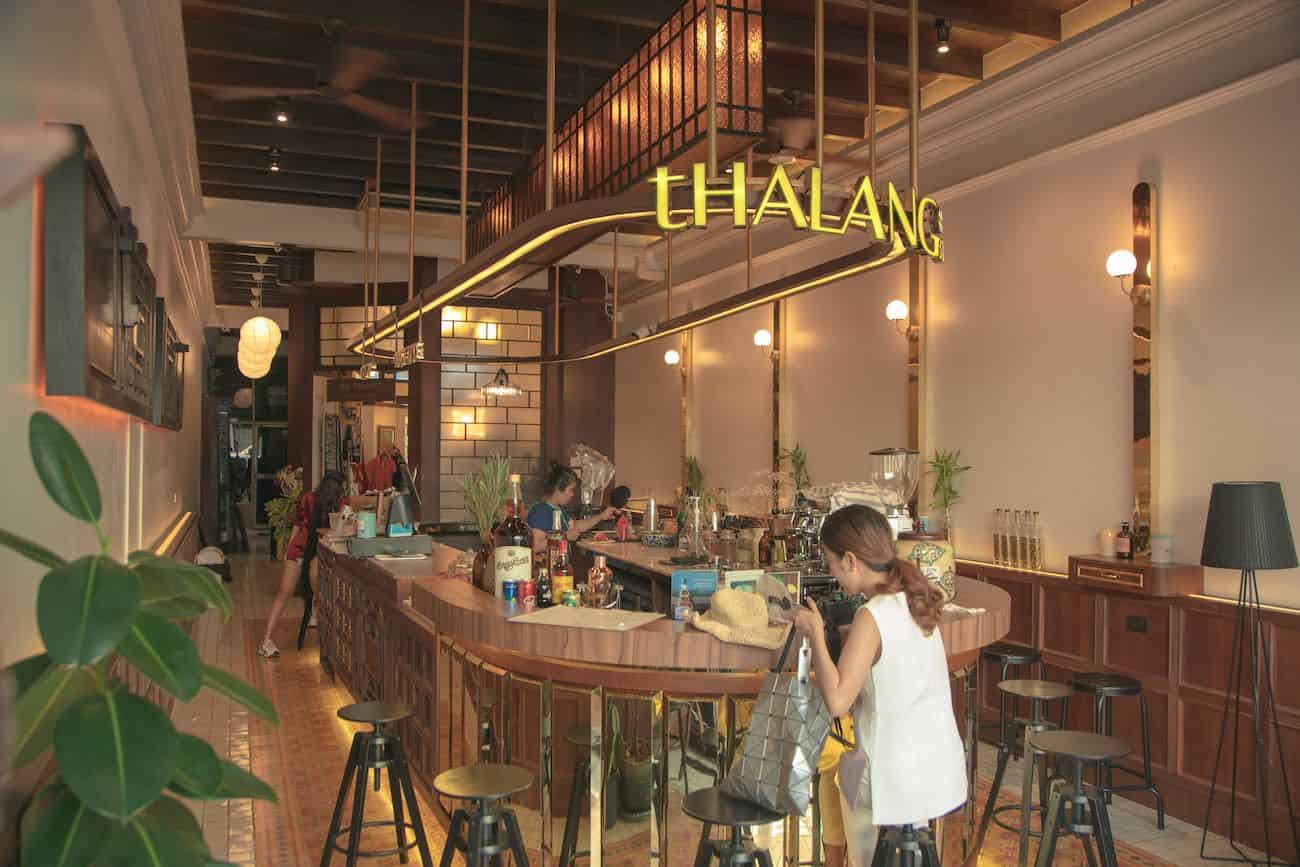 Thalang #31
Start off your trip with a refreshing visit to Thalang #31. This café-slash-bar will be a perfect welcome wagon to the city; with its charming blend of modern setting and traditional décors, as well as a local product shop and drink options with Phuket Pineapple as the main ingredient. Kids will love the cold-pressed pineapple popsicle while adults will get to try the unique taste of Pin-Espresso, a glass of fresh pineapple juice topped with strong coffee shot.
Location: 31 Thalang Rd.
Opening hours: Mon – Sat 9AM – 7PM, Sun 2PM – 10PM
Tel: 085-694-9551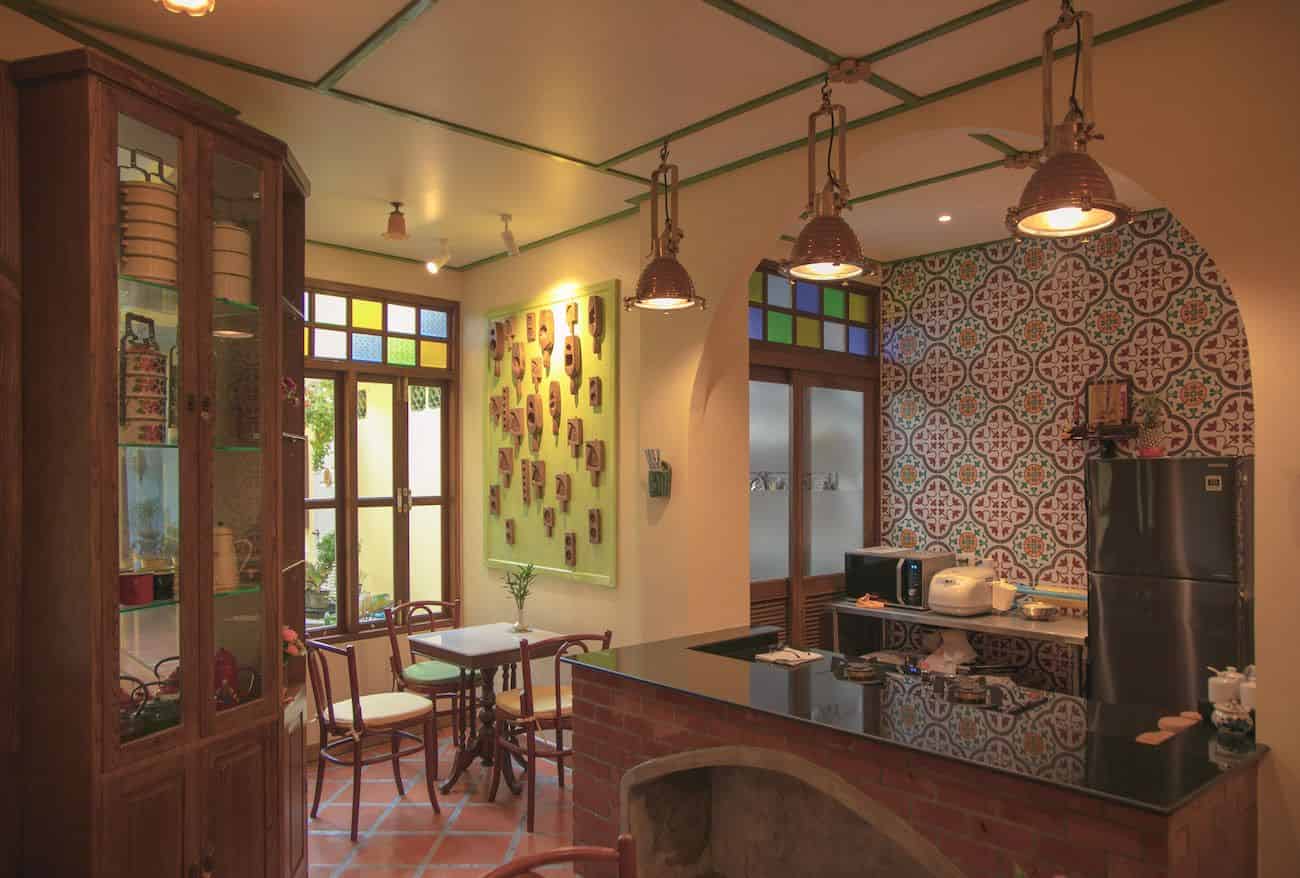 Woo Gallery & Boutique Hotel
No need for a time machine or any Quantum Suits, just come to WOO Gallery & Boutique Hotel and you will feel like a hundred years of Phuket's past has flown through you. This Old Town venue will sparks tender nostalgia with the warmth and countless (and priceless) antiques passed down from many generations. Nip down for a fun history lesson at the gallery or step up your game with some dreamy nights at the boutique Woo Classic or Woo Heritage rooms.
Location: 78 Thalang Rd. and 43/1 Phang Nga Rd.
Gallery's opening hours: Tue – Sun (closed on Mon) 10AM – 4PM
Tel: 076-353-719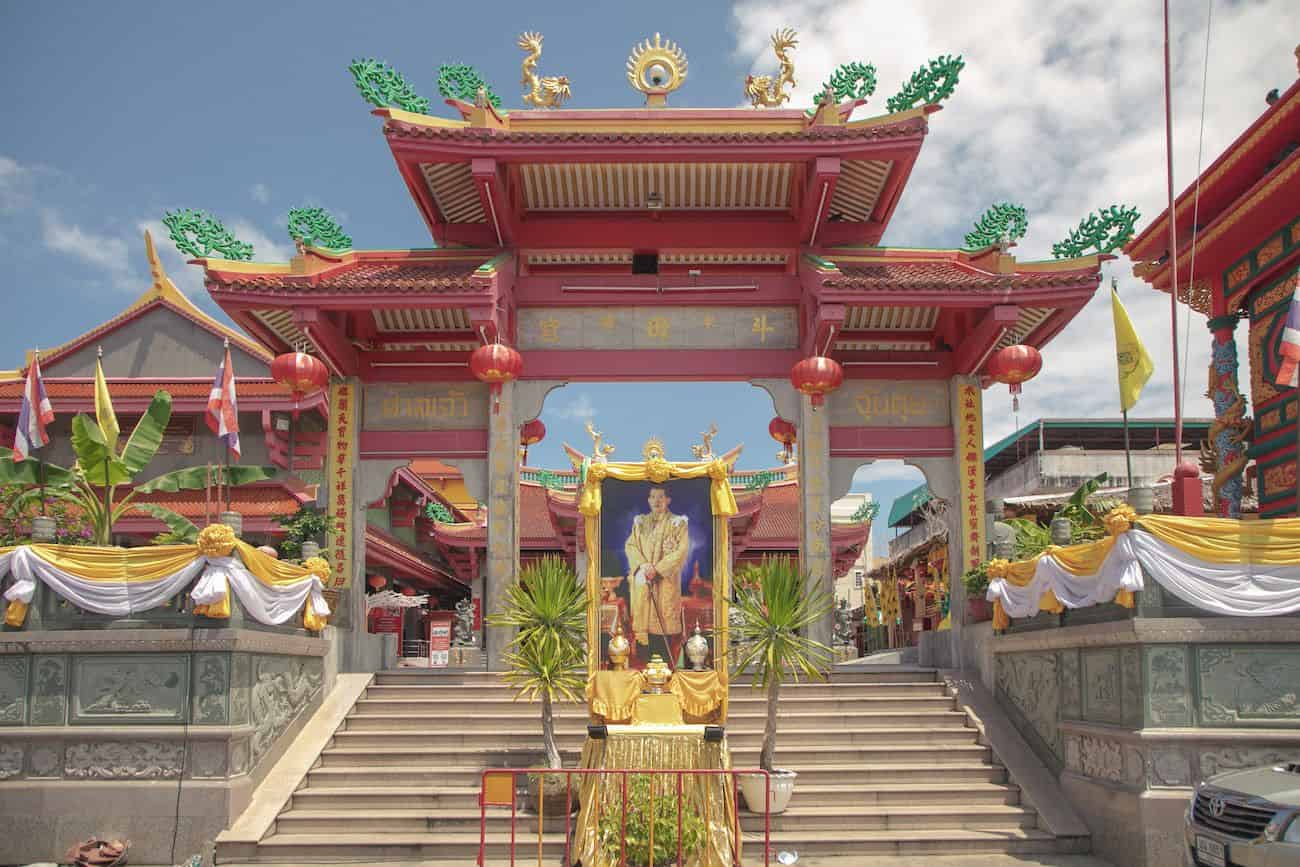 Jui Tui Shrine
Jui Tui Shrine isn't just a regular shrine you'd find anywhere. This Chinese shrine is not only a sacred spot where locals come and ask for blessings, it is also known for being one of the bases in world-renowned Phuket's Vegetarian Festival. Expect to see the grandeur of red and gold as well as authentic statues of many deities.
Location: 283 Soi Phutorn, Ranong Rd.
Tel: 076-213-243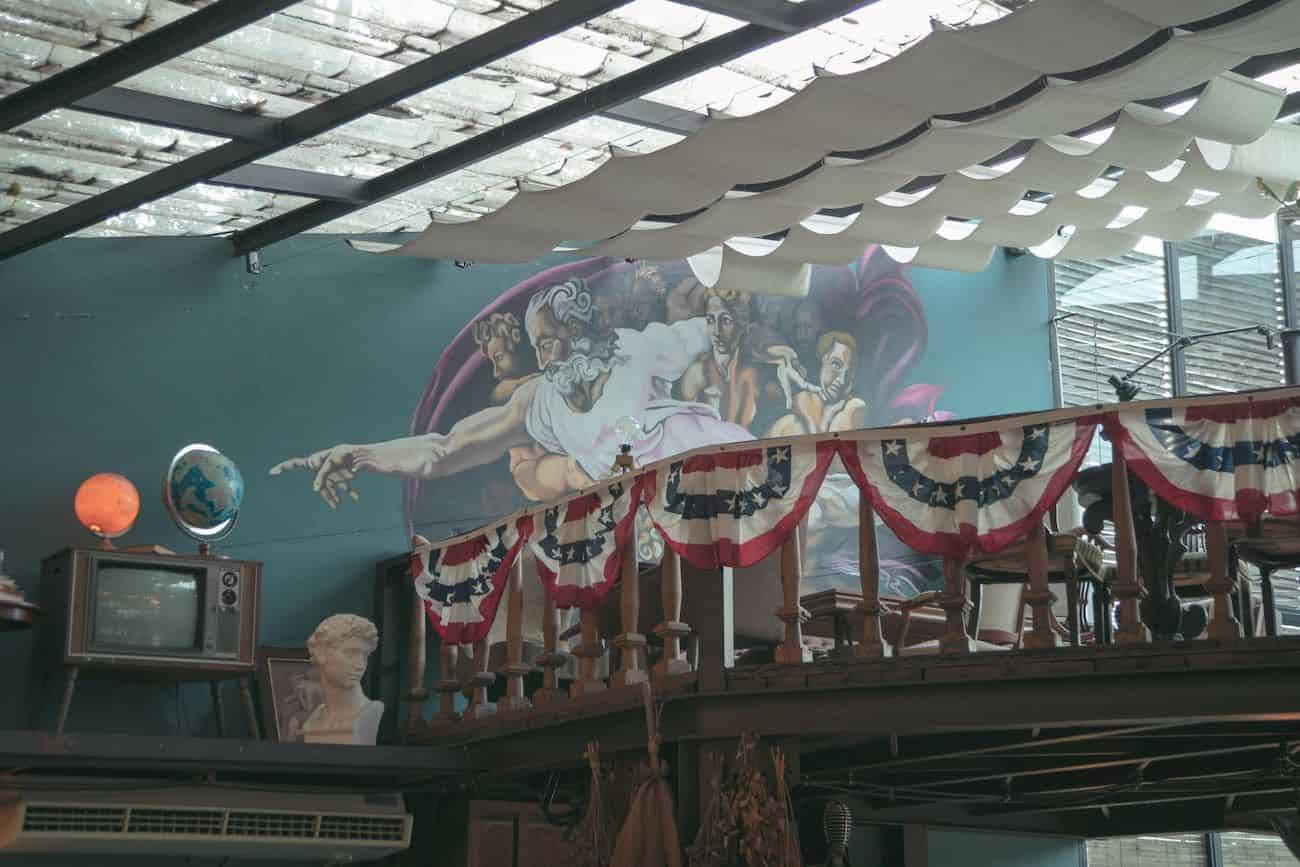 The Feelsion Café
Feel relaxed, feel happy, or simply feel "good" whenever you come to The Feelsion Café. Unmissable from its rustic-and-green-house-combo exterior, the café oozes welcoming vibe mixed with the aroma of coffee. The airy space with popular items like fusion waffles and Thai desserts will also unveiled to be an evening hangout spot with drinks, hearty dishes, and live music.
Location: 4451 Phuket Rd.
Opening hours: Daily 10.30AM – 12AM
Tel: 088-242-9646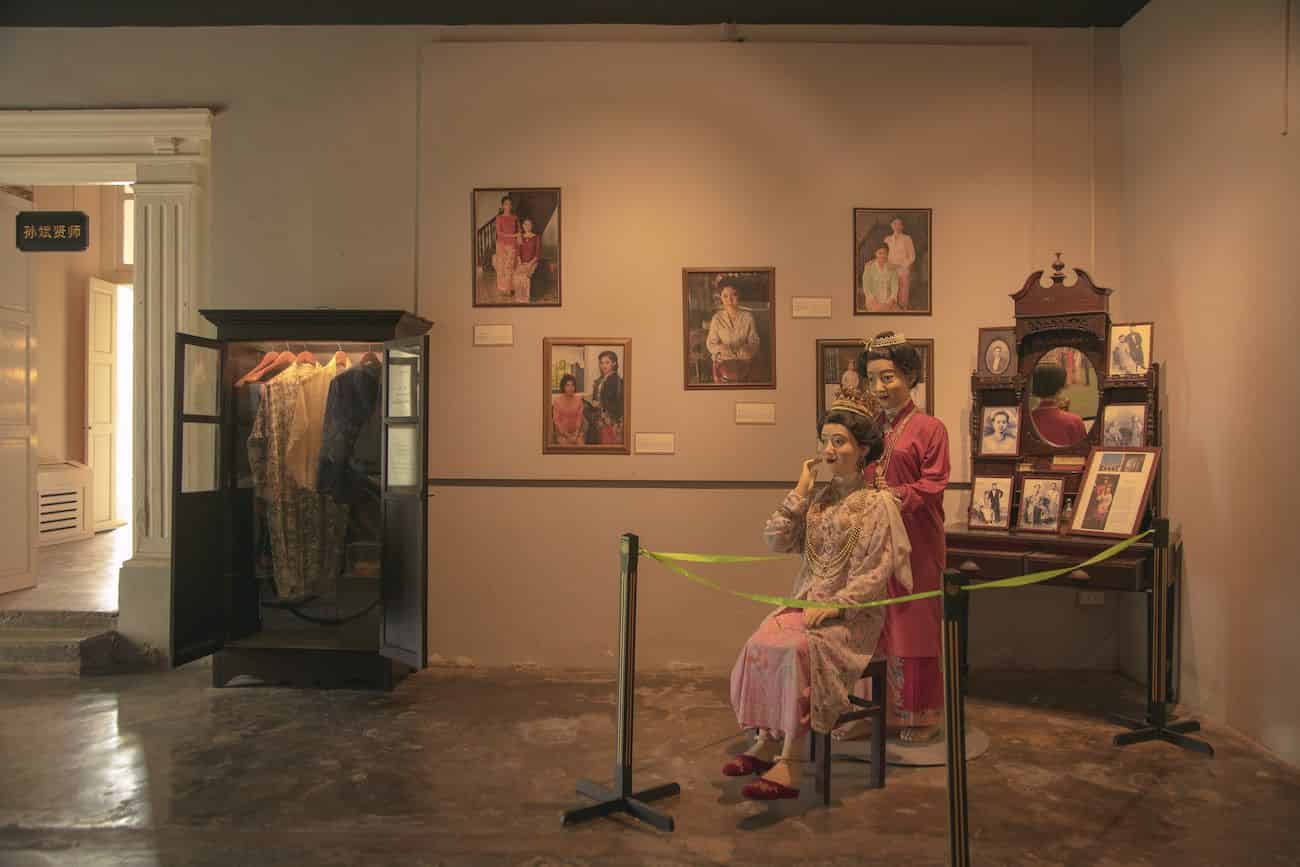 Phuket Thaihua Museum
Walking around Phuket can probably make you guess that the city is heavenly influenced by Chinese architecture and cultures. Get to know more and deeper about the subject at Phuket Thaihua Museum, the well-tended learning center portraying stories of their Chinese ancestors who migrated from Fujian. Build on the province's very first Chinese language school, you'll get to see immigration papers as well as accessories from the period.
*Admission fees: THB50 for Thai, THB200 for non-Thai
Location: 28 Krabi Rd.
Opening hours: Daily 9AM – 5PM
Tel: 076-211-224