{:en}
GrabFood had arrived in Khon Kaen! Now locals and tourists can have it easier with splendid JustGrab and GrabFood services in this lovely Isan town.
Roam around the city with ease, or simply wait at your destination for delicious goodies to be delivered right on your doorstep. Treat yourself to a relaxing time at GrabWander's 5 recommended spots, and read on to find out WHY these are your must-visits, and HOW you can save more just by dropping there.
New Users
Apply code: WANDERKKC
Receive 40%* discount
Applicable with JustGrab and GrabFood in KhonKaen only.
*Max. discount of THB40 (4 times/new user) for JustGrab in Khon Kaen.
*Max. discount of THB100 (1 time/new user) for GrabFood in Khon Kaen, applicable only for GrabFood partner shops: Gustoso Dessert and Pastries, inch & ounce, and Mama Big.
T&Cs Apply.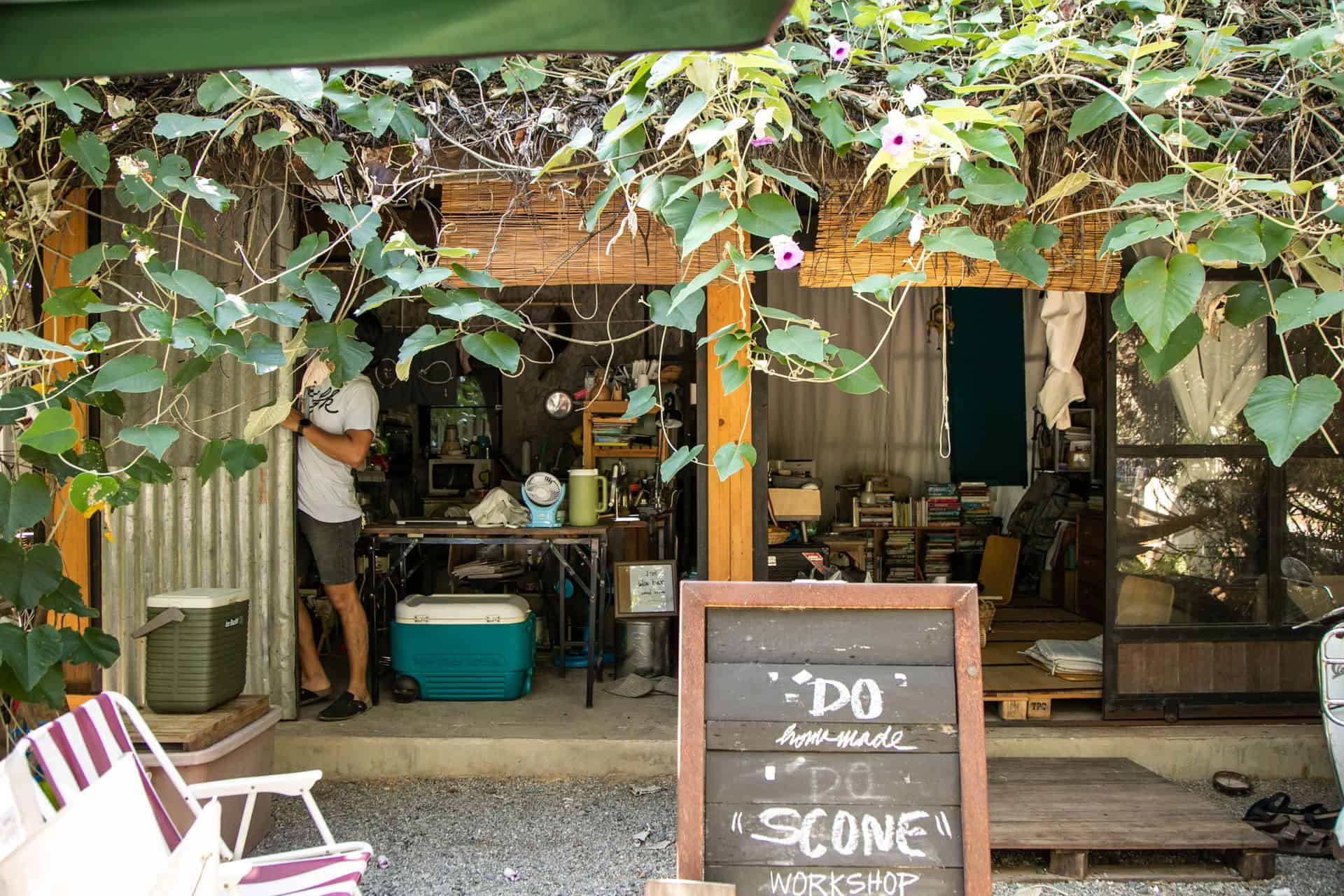 Columbo Craft Village
Another destination that makes Khon Kaen stands out on the map even more is Columbo Craft Village, the city's arts and crafts community originated from a group of art-loving friends. This village is sectioned into 6 cozy houses each specialized in one (or more) types of crafts: woodwork, ceramics, embroidery and many others. Just come to shop, participate in their many workshops, or just having a bite of juicy hamburger and taking a sip of aromatic slow bar coffee.
Location: 674 Baan Nonmuang, Moo 19, Sila sub-district
Opening hours: Wed – Sun (closed on Mon – Tue) 11AM – 6PM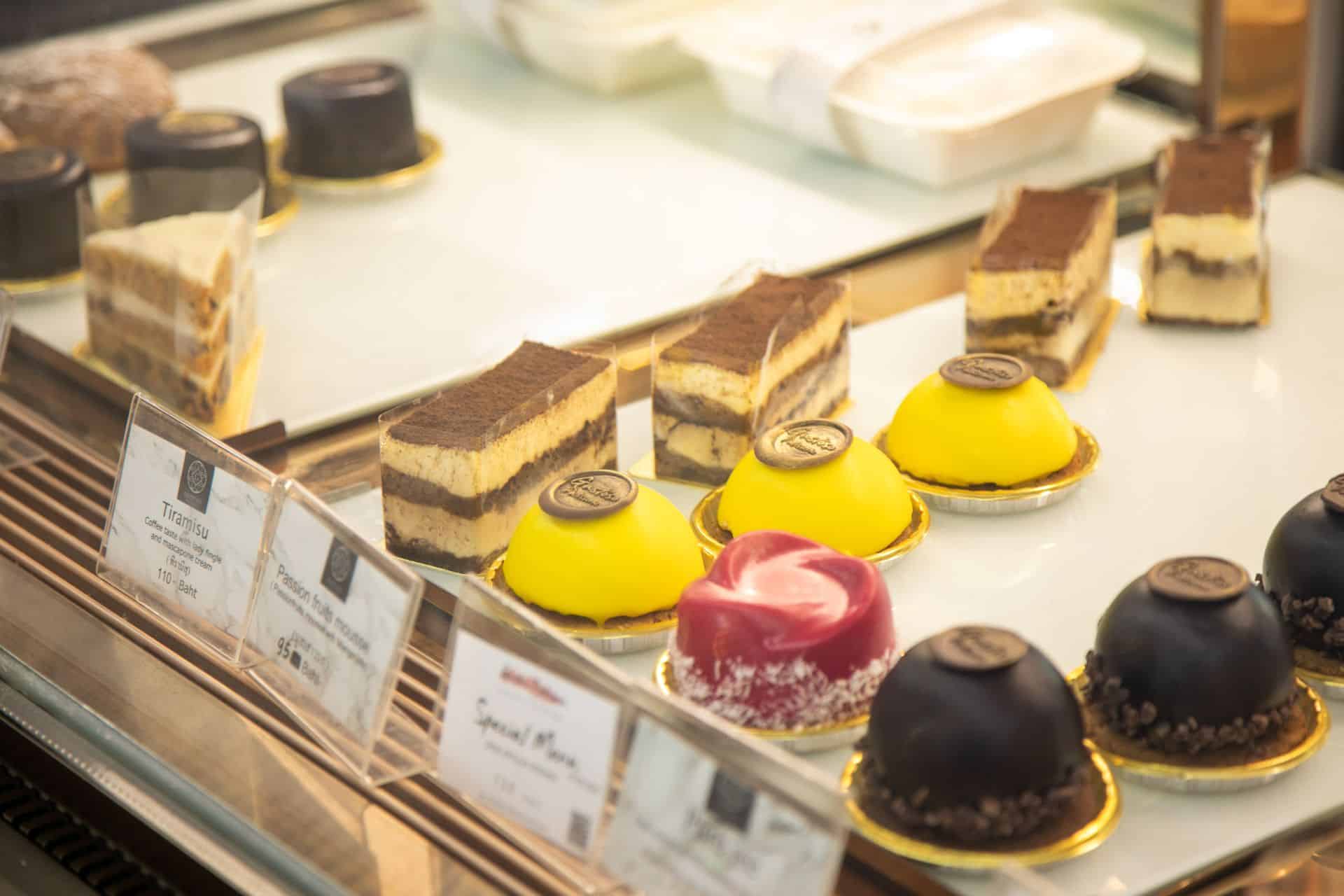 Gustoso Dessert and Pastries
Live your life with real gusto at Gustoso Dessert and Pastries, KKU's heaven for anyone with a sweet tooth. The gorgeous French-styled desserts will surprise you with impressive taste that matches the look. With imported and local ingredients, there's a variety of choices where you can go full-on classic with option like Opera Cake, or experiment with Gustoso's many creations like Mango stick-rice Crepe or Lychee Rose mousse.
Location: 18/162 Kungsadan (Khon Kaen University), Nai Mueang sub-district
Opening hours: Daily 8.30AM – 7PM
Tel: 084-515-1749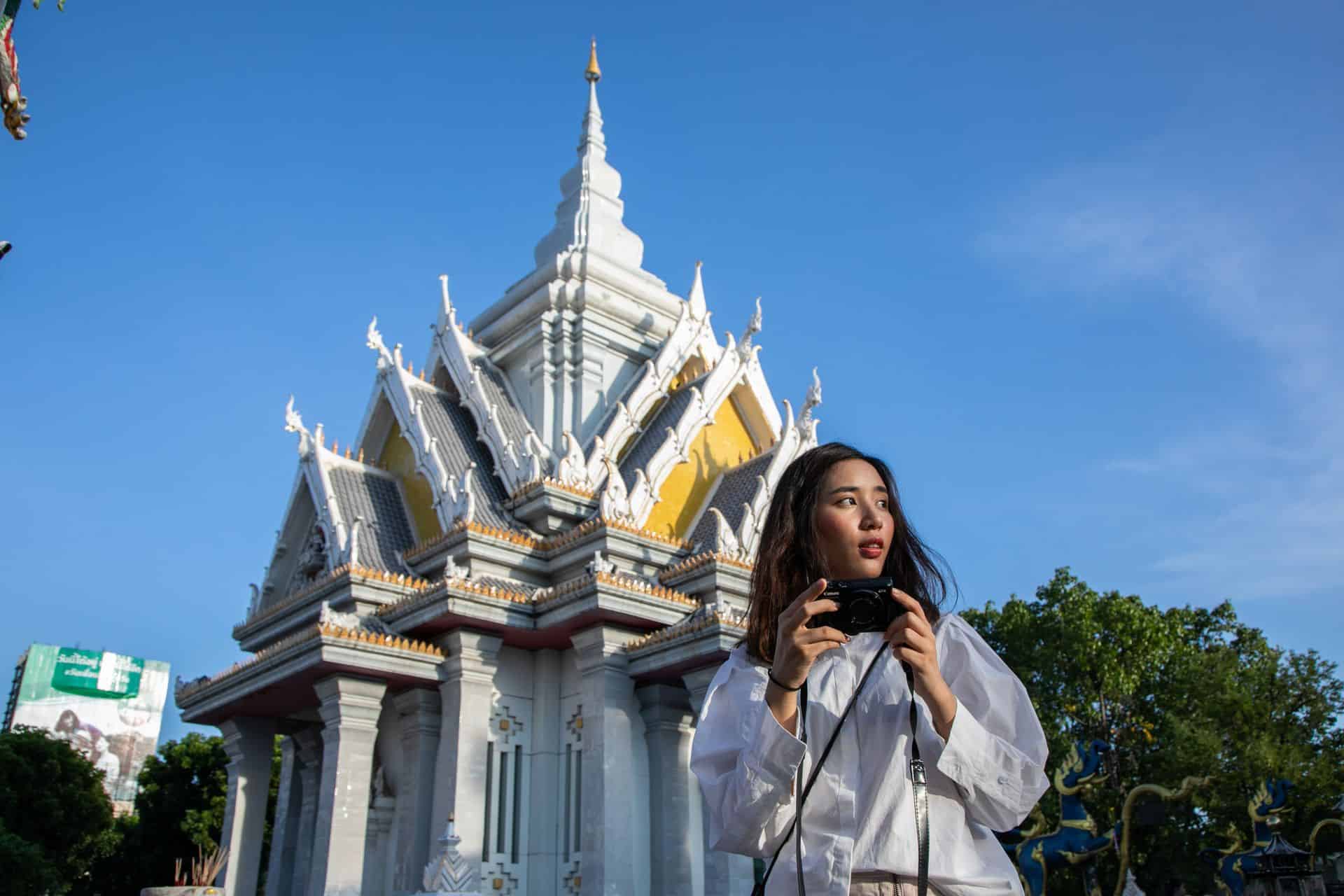 Khon Kaen City Pillar
Definitely ranked in one of Khon Kaen's top ten places to visit, the Chao Por Lak Mueang Shrine (Khon Kaen City Pillar) is like the first stop you should make once you're in the city. Renowned from the sacred story, this place of worship is located in the city center to allow anyone to come and pay homage. It's also very serene in the morning, yet astounding at night when the decorative lights shine bright across the area.
Location: Sri Chan Rd., Nai Mueang sub-district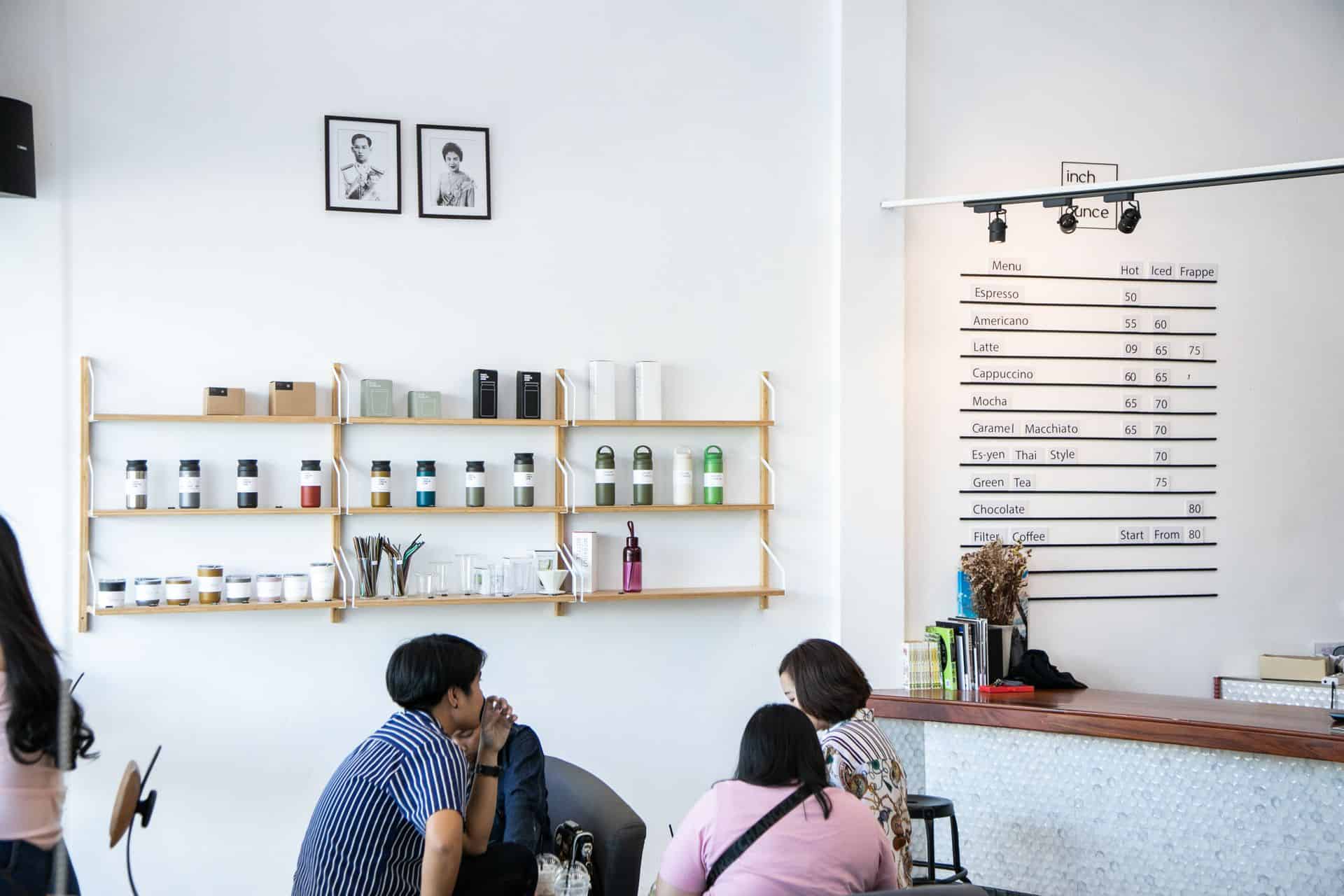 inch & ounce
At one of Khon Kaen's very laid-back cafés that oozes out minimalistic aesthetics, you wouldn't expect the baristas to be so serious (only for their creations, FYI) about the coffee that they name the café "inch & ounce" after the units needed to make a perfect cup. Come for the variety of caffeine-based beverages and stay for a relaxing hangout sesh with your friends or to complete that projects. inch & ounce is also praised for their homemade goodies like the Dark Beer Chocolate Cake and Sweet Potato Cheesecake.
Location: 114/72-73 Mittraphap Rd., Nai Mueang sub-district
Opening hours: Daily 7AM – 8PM
Tel: 098-815-5050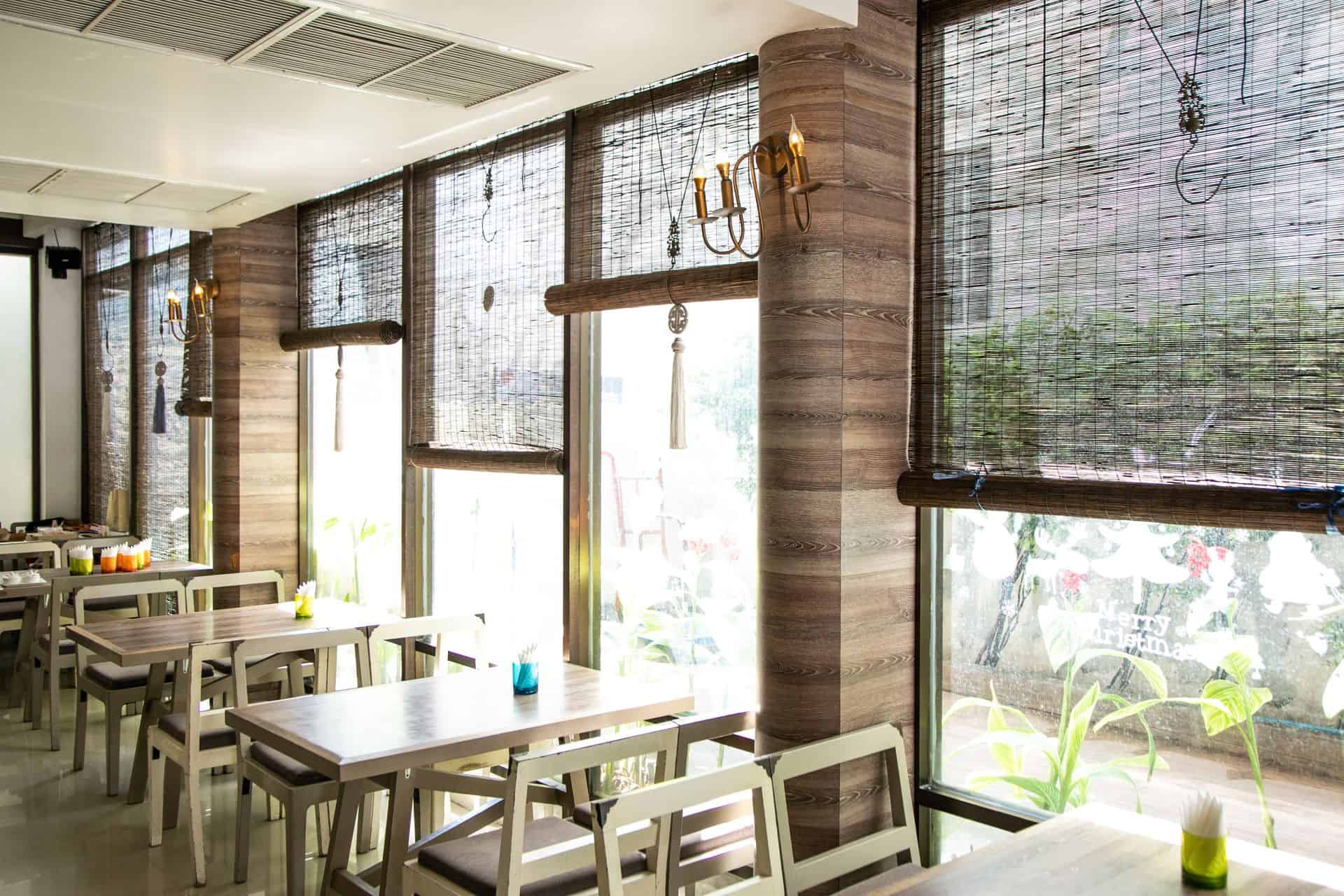 Mama Big
A favorite of any generations, Mama Big is also one of the restaurants frequently recommended by Khon Kaen townies. Aside from the great location and ideal venue where you can escape from the heat in the air-conditioned, two-storeyed shop; the choices of food here are also lovely. Take your pick from Thai, Chinese, western, fusion and even vegetarian dishes. Or you can play it safe with Mama Big's top-hit orders: Spicy Spaghetti (the Thai name for this dish is Angry Sea Spaghetti), Hong Kong Noodle, and Baked Rice with Chestnut.
Location: 140/456 Kanlapaphruek Rd., Nai Mueang sub-district
Opening hours: Daily Operates on GrabFood: 11AM – 7.30PM Daily
Tel: 043-245-789