Calling all café hoppers! This Grab Thumbs Up is created just for you!
We've rounded up five of the best cafés from all across Bangkok, some notable in their coffee, some feature to-die-for hearty food. Whether our recommended places are near or far from you, getting there won't be a problem when you use Grab's many services available. And as a thank-you for choosing us, here's a special discount code!
Receive 50%* 2 times / New User only
Apply code: GTUCAFE
Valid from Today –  30 Apr​ 62
Applicable with all Grab services in Bangkok except GrabFood and GrabExpress.
*maximum discount of THB100 | T&Cs Apply.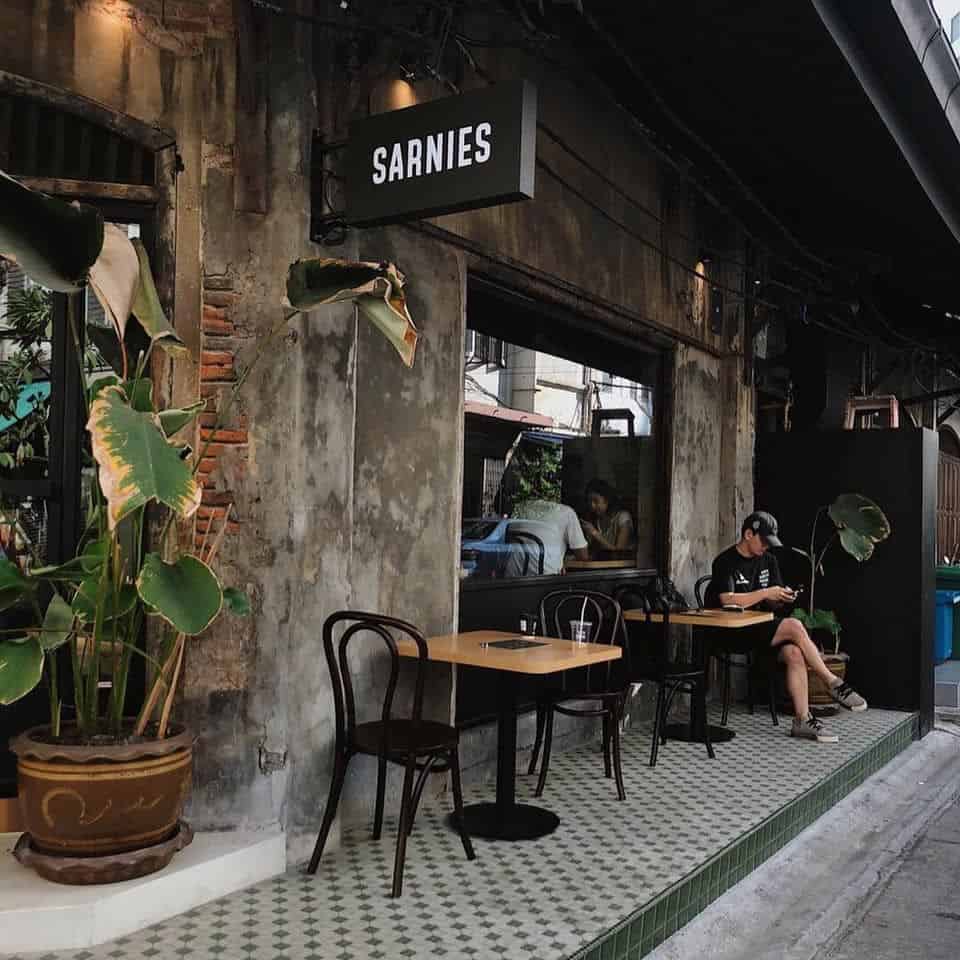 Sarnies Bangkok
A real gastronomic paradise from Singapore, Sarnies Bangkok is now opened for us foodies and caffeine-lovers to treat ourselves. With their beans carefully sourced, roasted, and blended; there's a variety of options ranging from Americano to Iced Coconut Long Black, which features coconut water and flakes.
Sit back and enjoy the classic vibe of the shop's 150-year-old Charoen Krung home. Its spacious two-storey venue also enables you to get your projects done or people-watch while munching on homemade desserts or brunch items.
Location: 101, 103 Soi Charoen Krung 44
Opening hours: Daily 8AM – 5PM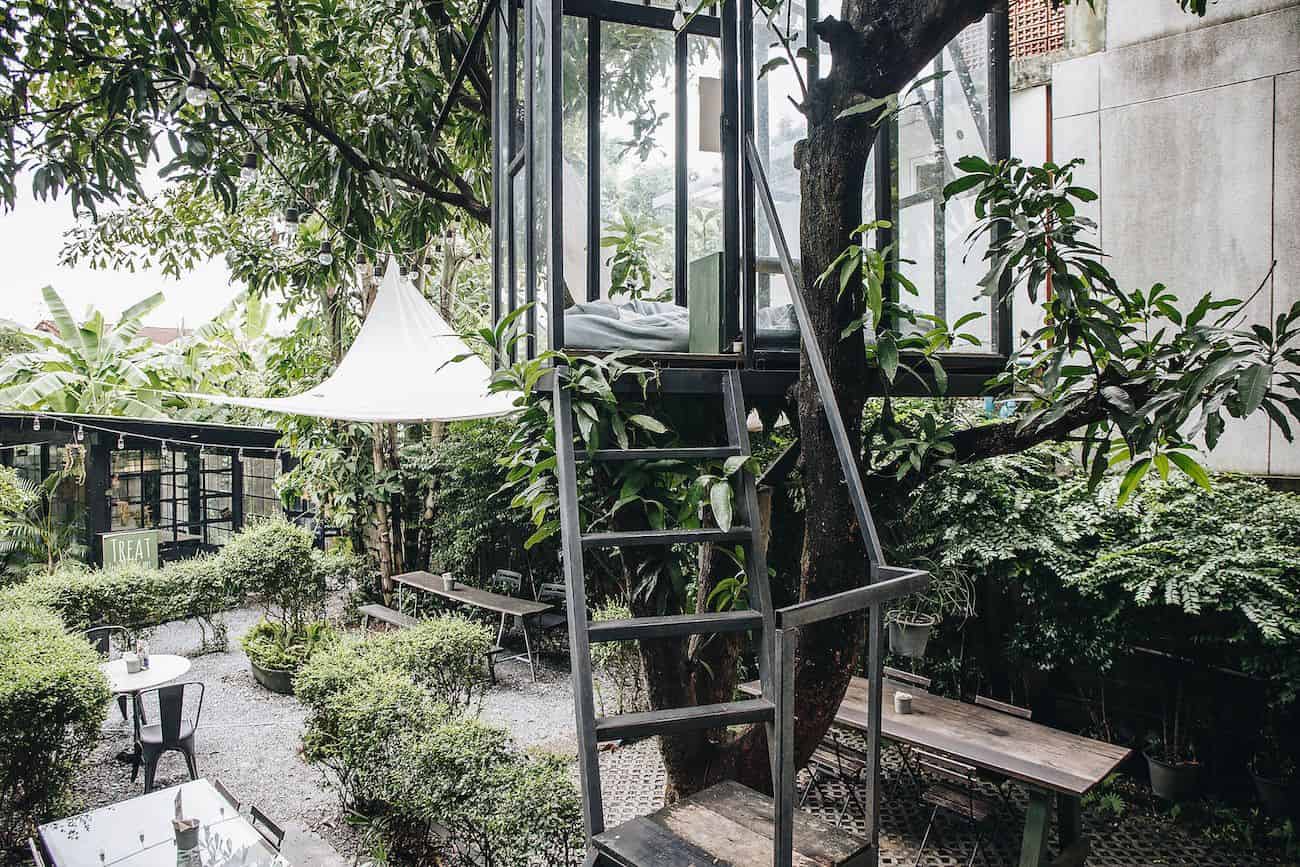 TREAT Café & Hangout
Give yourself a nice, lovely break at TREAT Café & Hangout. The décors and food here are impressive yet the surroundings will make you feel cozy like having a gathering at a friend's house. Choose from various Thai and western dishes as well as your unwinding space: the grand indoor or the refreshing outdoor. They even have a separate glasshouse and a cute treehouse which is the guests' all-time-favorite.
Location: 563 Soi Sena Nikhom 1
Opening hours: Sun – Tue and Thu 11.30AM – 12AM, Fri – Sat 11.30AM – 1AM (closed on Wed, except Weds on public holidays)
Tel: 081-888-6446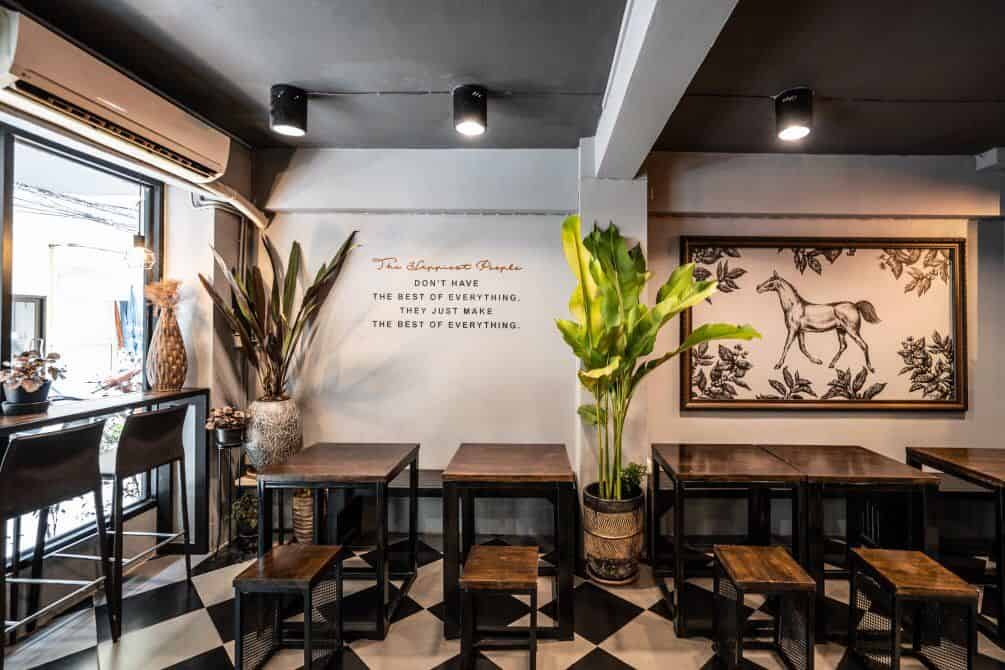 The 1966 Café & Bistro
Step up your meal game to something enticing and more filling at The 1966 Café & Bistro. In this cool eatery perfect for both dine-and-dash (the legal kind, of course) or a long brunch with the fam, you will get to taste authentic Thai dishes with welcoming twists. Choose from a variety of goodies or go with our picks: Deep Fried Squid with Garlic and Chili, Szechuan-styled Beef Stir-fry, or Lemongrass & Yogurt Smoothie.
Location: 9/2-3 Soi Phiphat (Silom Soi 3)
Opening hours: Mon – Fri 11AM – 3PM (closed on Sat – Sun)
Tel: 02-636-8457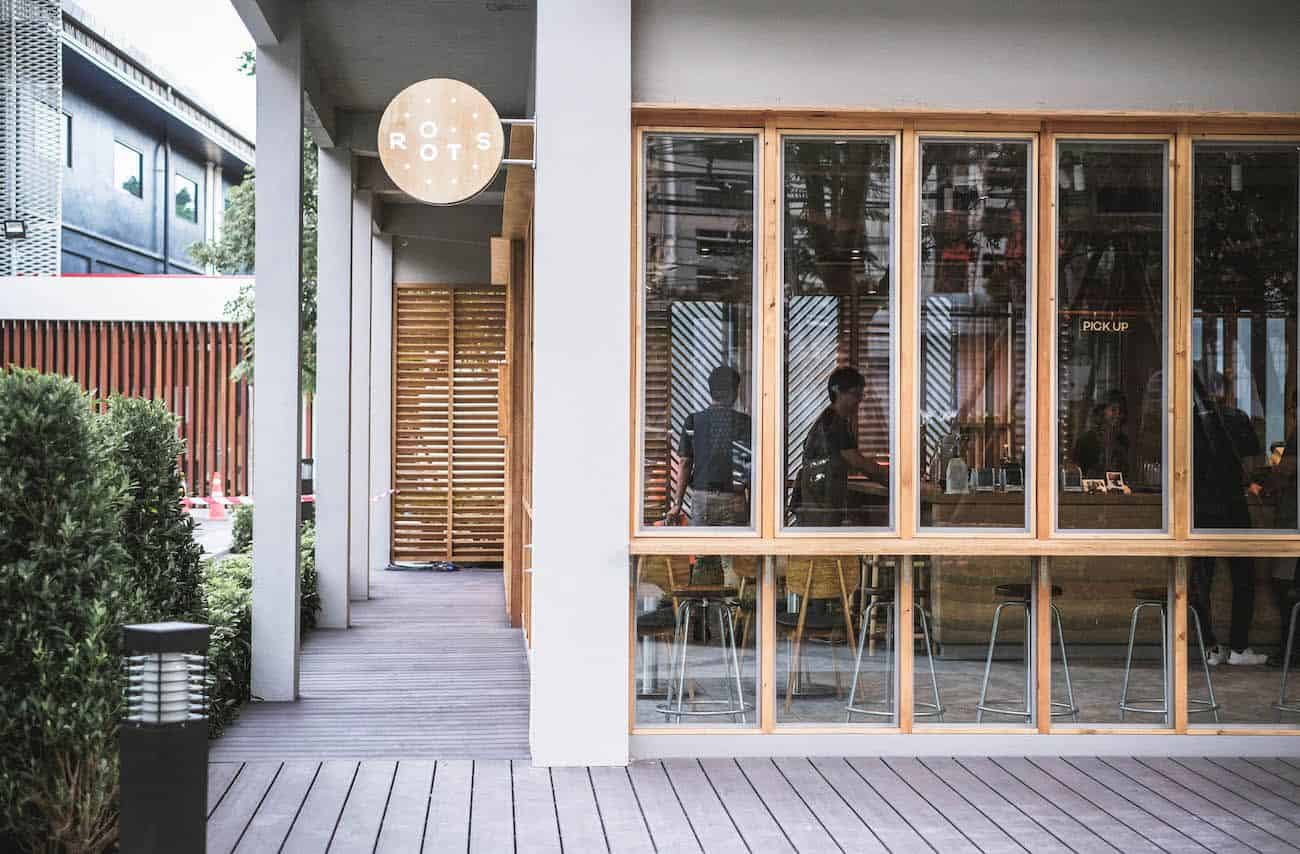 Roots at Sathon
What's the root of a good cup of coffee? Find out for yourself at Roots at Sathon, the renowned specialty-coffee shop where every bean is personally and locally studied, sourced, and served to your utmost enjoyment. Real fans can go with something like the Black Cold Brew, while newbies can start with Cherry Cola Float. Roots at Sathon also offers the unique Coffee Blossom Honey Iced Tea as well as freshly-baked pastries.
Location: BHIRAJ TOWER at Sathon, 1st Fl., South Sathon Rd.
Opening hours: Daily 7AM – 7.30PM
Tel: 082-091-6175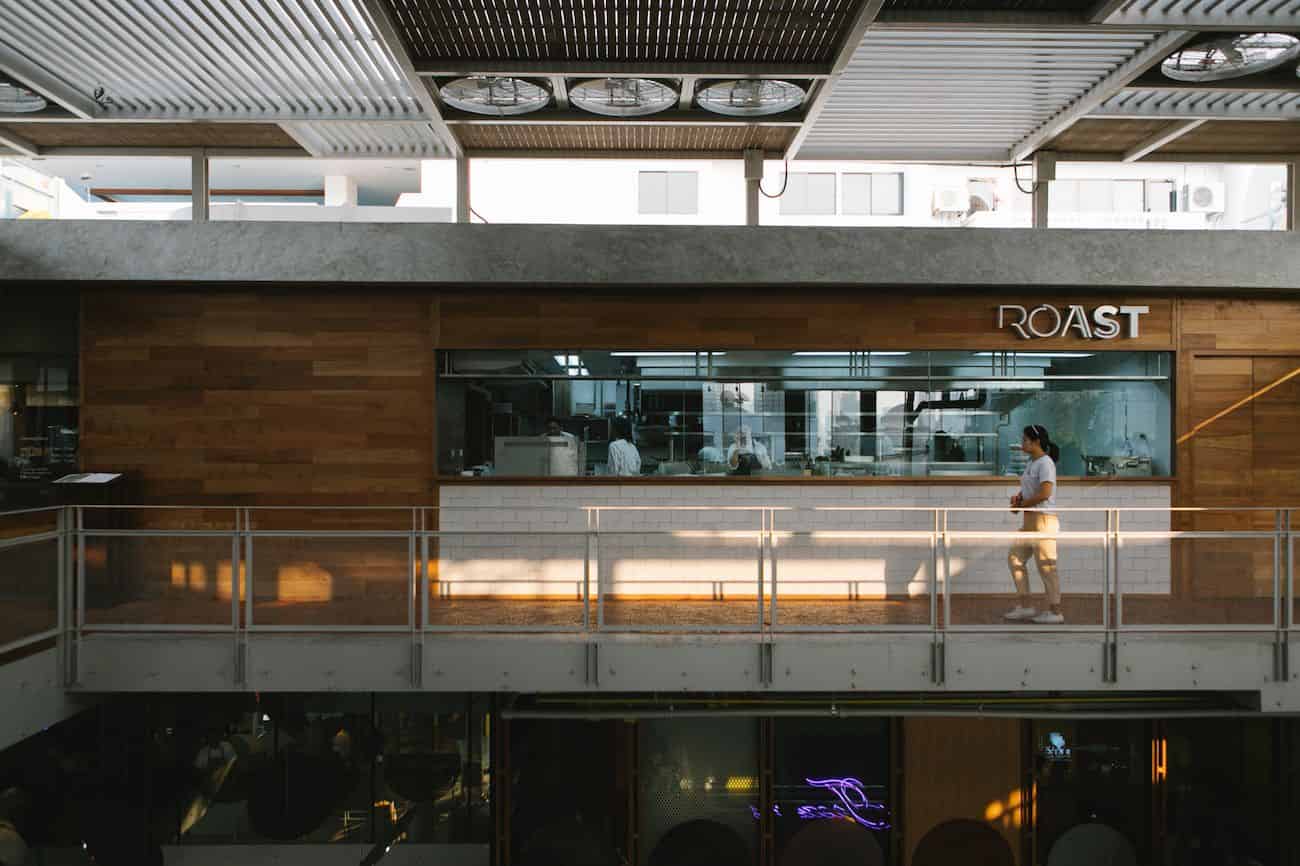 Roast @theCOMMONS
Another ideal way to spend your weekend is lazing about having a mouthful of heavenly bites at Roast @ theCOMMONS. Known for its Instagram-worthy food shots, the choices of comfort food here are not just pleasing to the eyes but rewarding to the stomach. Whether it's for brunch, lunch or late dinner, make sure you try these wholesome options: Truffle Alfredo Pasta, Cobb Salad, Seafood Risotto and Pulled Pork Burger.
Location: theCOMMONS, 3rd Fl., Soi Thonglor 17
Opening hours: Mon – Thu 10AM – 11PM, Fri – Sat 9AM – 11PM, Sun 9AM – 10PM
Tel: 02-185-2865