Thinking of food by the time you get home?
Why not! You can order GrabFood while taking JustGrab/GrabCar now!
Or ever taking a GrabBike to work and need to send important document by GrabExpress at once?
Now Grab has you covered!
You can now book a ride, order food and schedule deliveries all in one app, all at the same time. This is how to do it.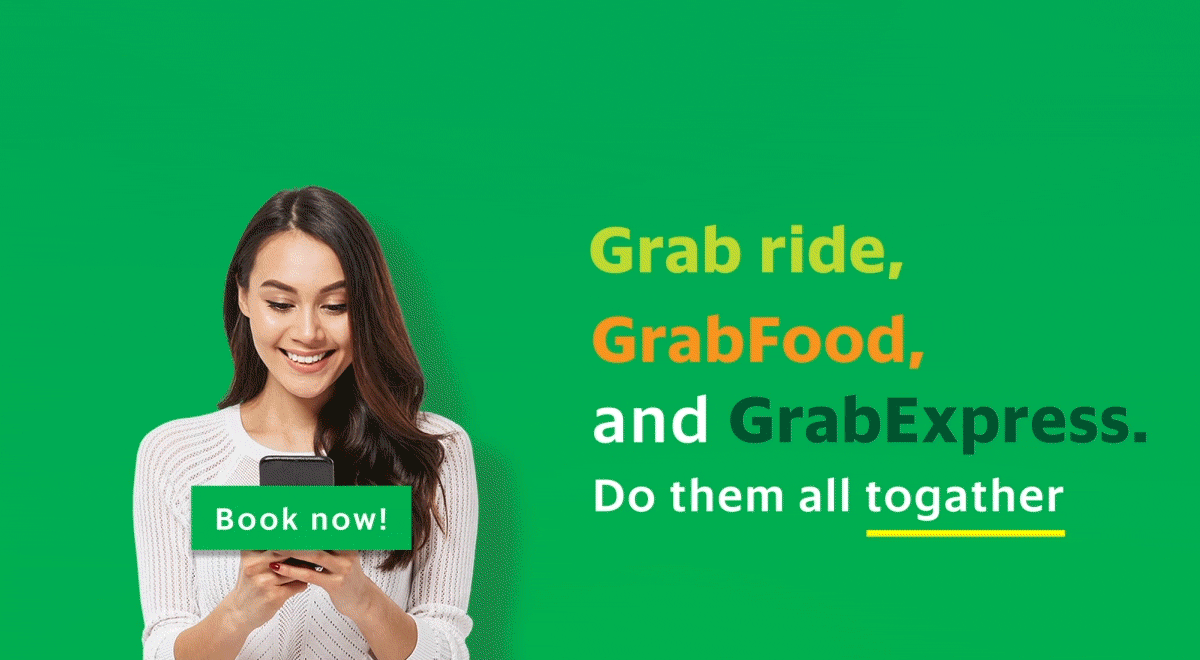 How to book a ride, order GrabFood and book GrabExpress at the same time.
1. Book your ride, food or delivery as normal.
2. You will see 'back' arrow on the top-left of your screen. Tap it to resume the home screen.
3. Book another service you want, and enjoy the better experience!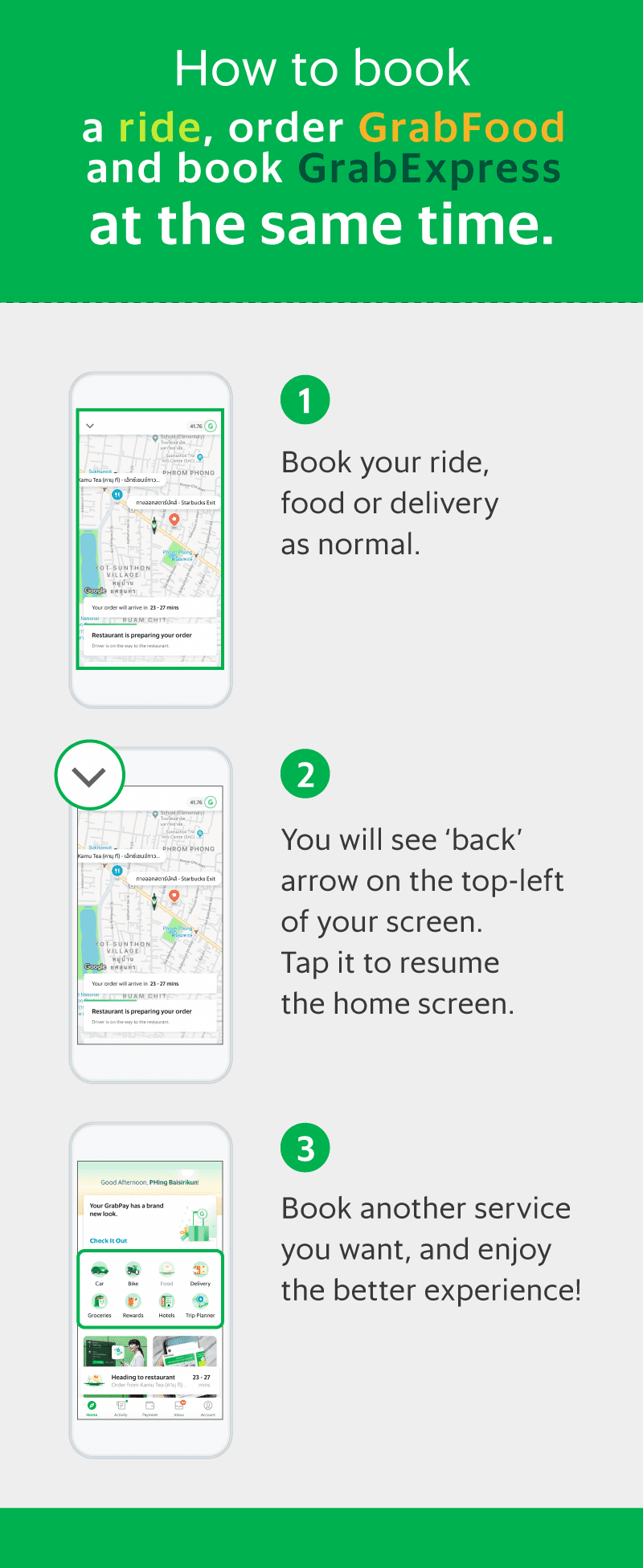 How to see all of your activities and concurrent activities

Make sure your Grab app has been updated to the latest version and you're all set!
Book a ride, schedule a delivery and order GrabFood now.