Safety Assessment Online Registration
Here at Grab, safety is our top priority. We're always striving to provide higher levels of service and quality, for both you, and our passengers.
You'll be required to attend a session at the ComfortDelgro Driving Centre, where you'll complete a driving circuit. Driving instructors will then assess your performance (safety and comfort), and give you feedback to help you keep safe on the roads.
See below for the steps for online registration.
STEP 1:
Access the website, https://www.cdc.com.sg/ and scroll down till you see 'Enrol Online Now' and click on it.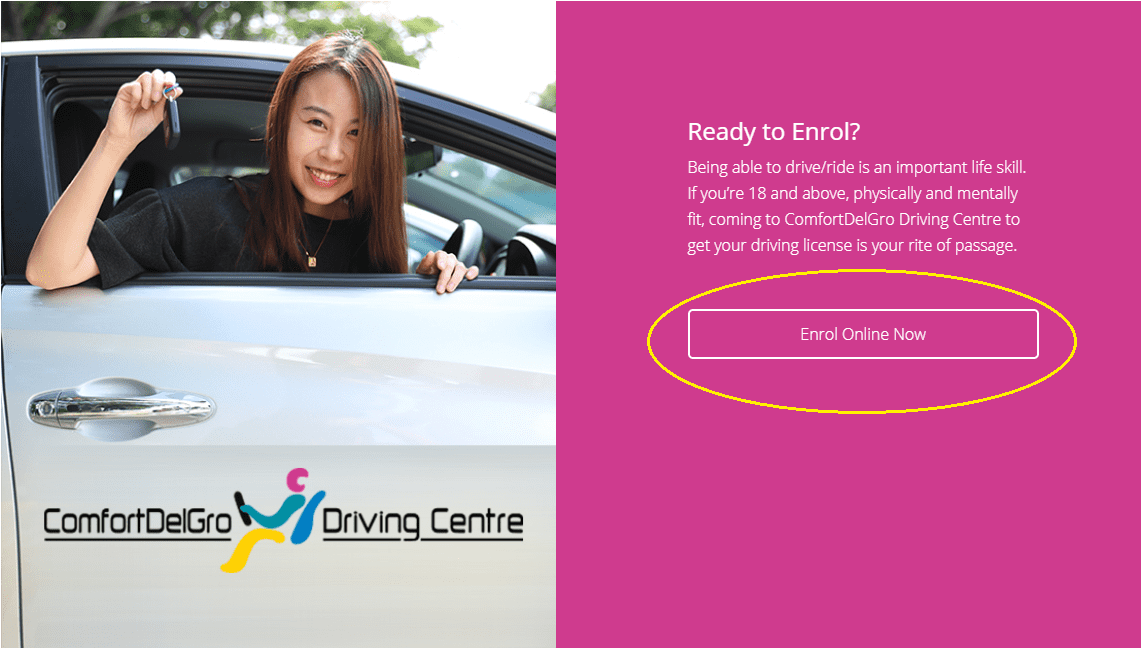 STEP 2:
After clicking on 'Enrol online now', the next step is to select the course 'Grab Driving Assessment' from the dropdown menu and fill up your personal particulars and a password of your choice. Once this had been done, click on the Next button.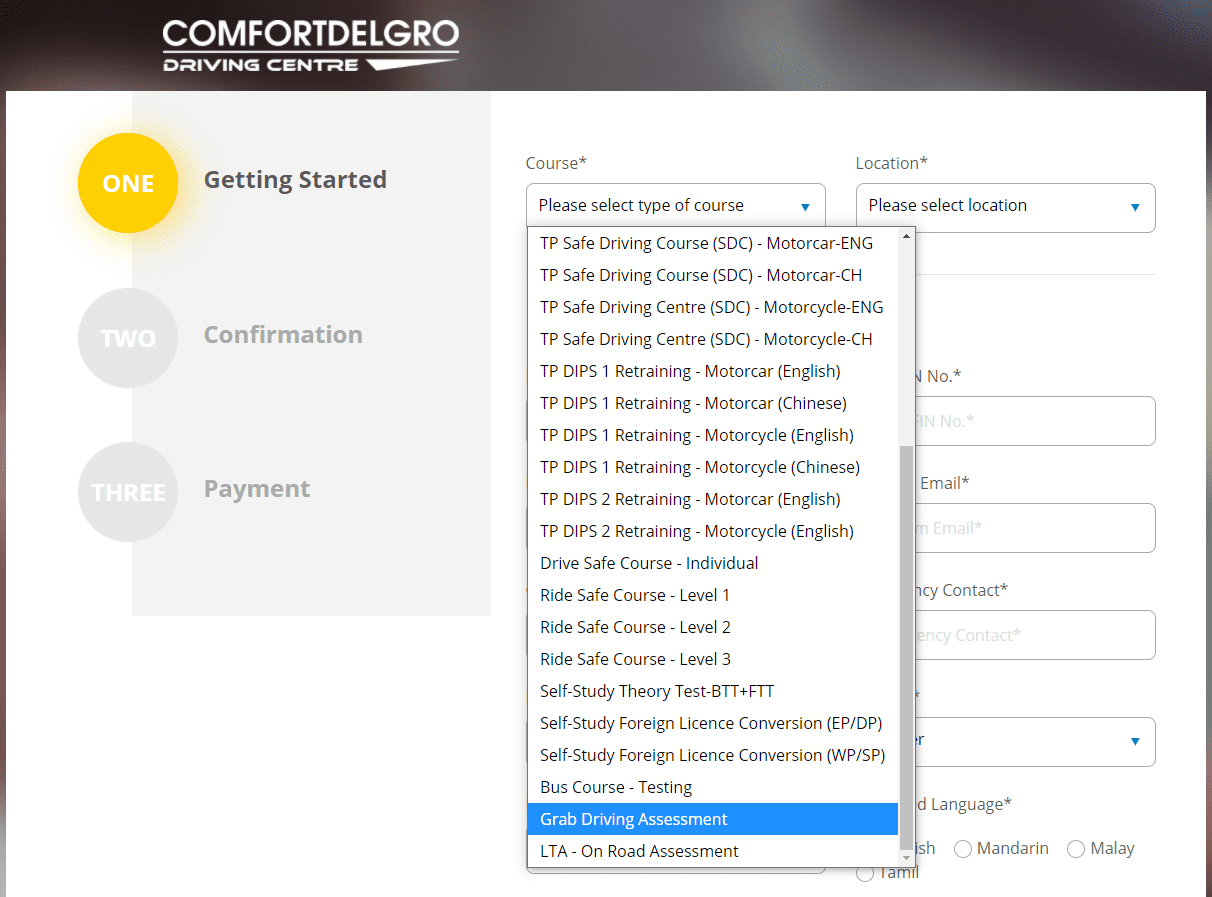 Step 3:
Confirm that your personal particulars are correct and click on Next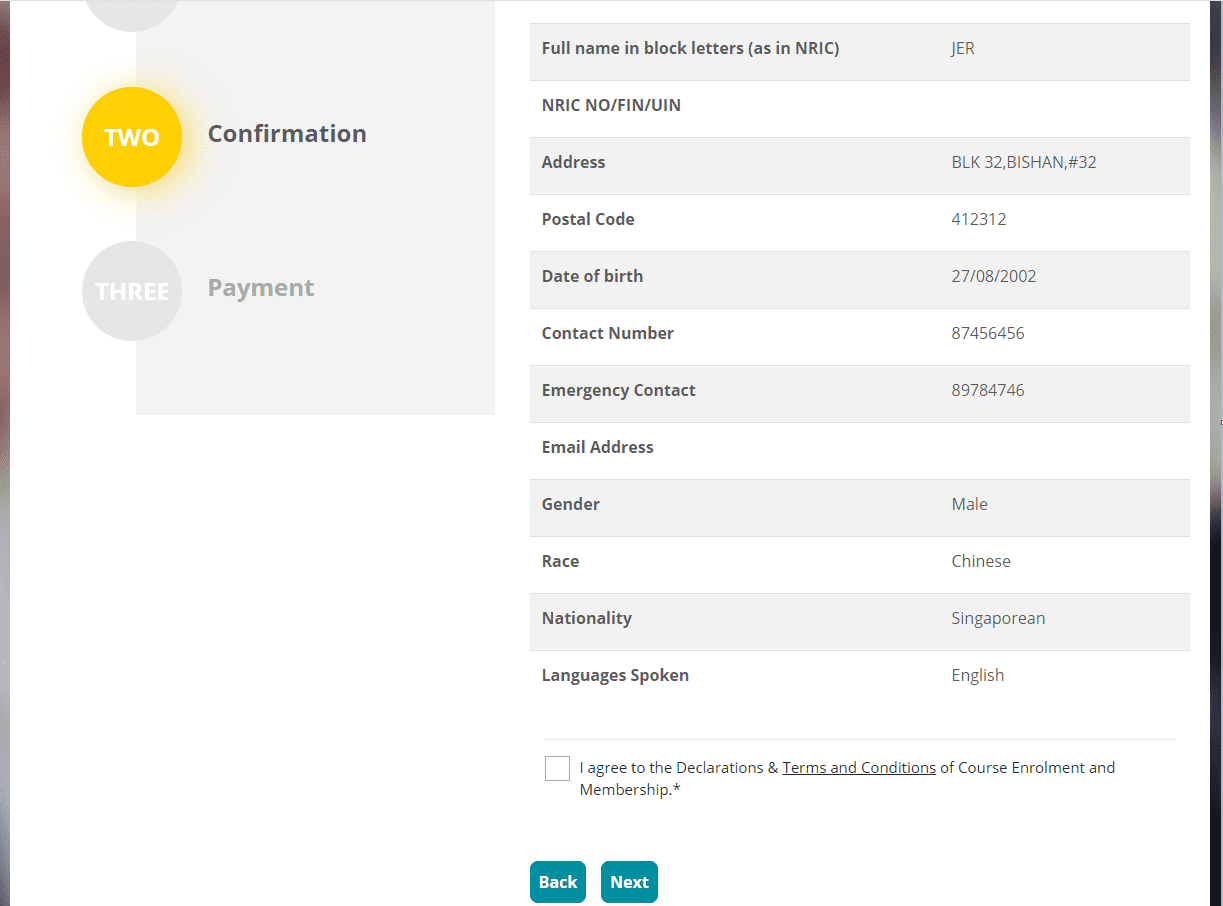 Step 4:
Choose your preferred payment method (eNETS or Credit Card), and proceed to the payment page.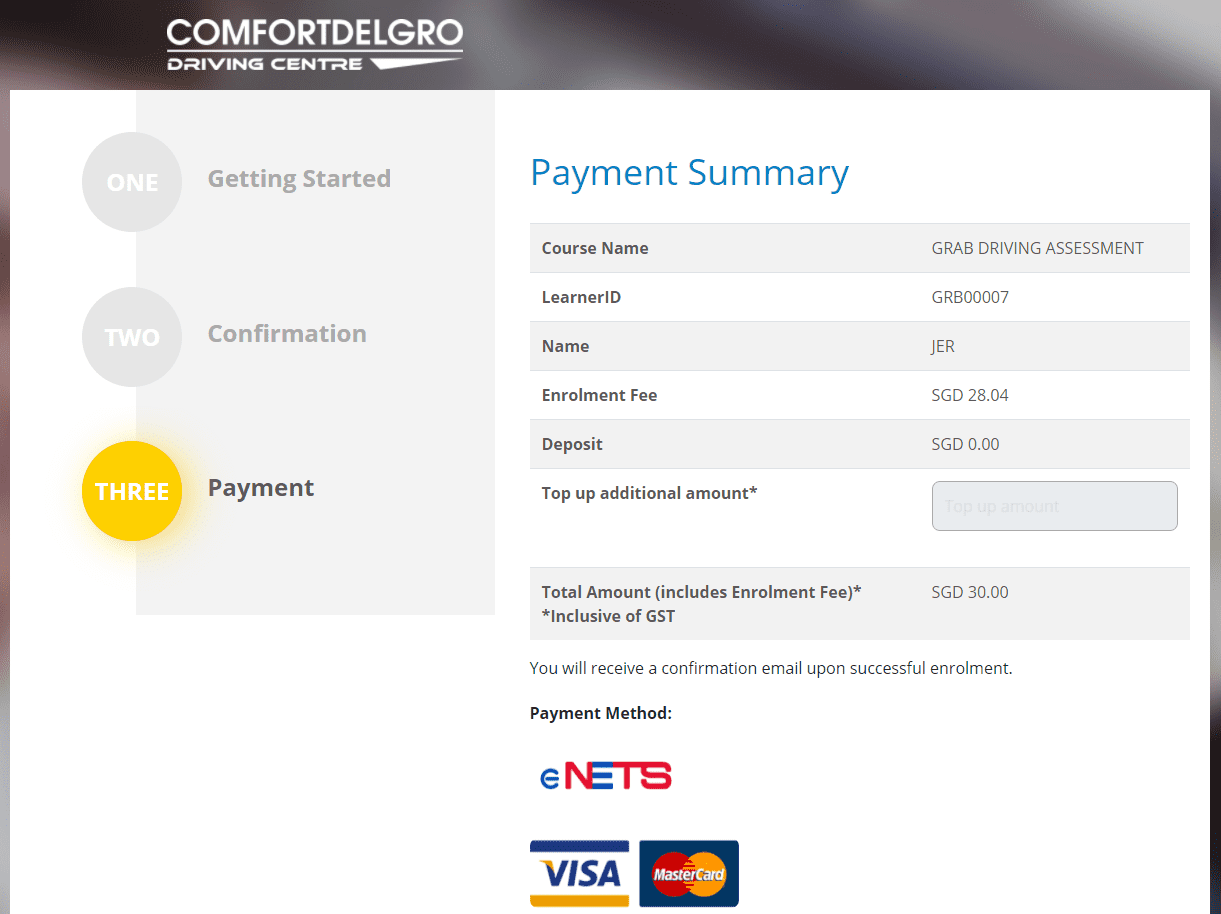 Step 5:
Double check that the payment for the enrolment has been successfully and wait for a confirmation email from CDC.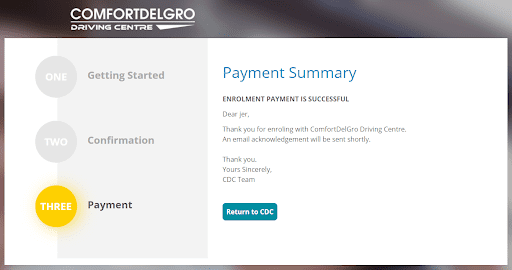 Step 6:
Check if you have received the confirmation email from CDC. Note down the Learner ID as it will be your login ID going forward in the portal.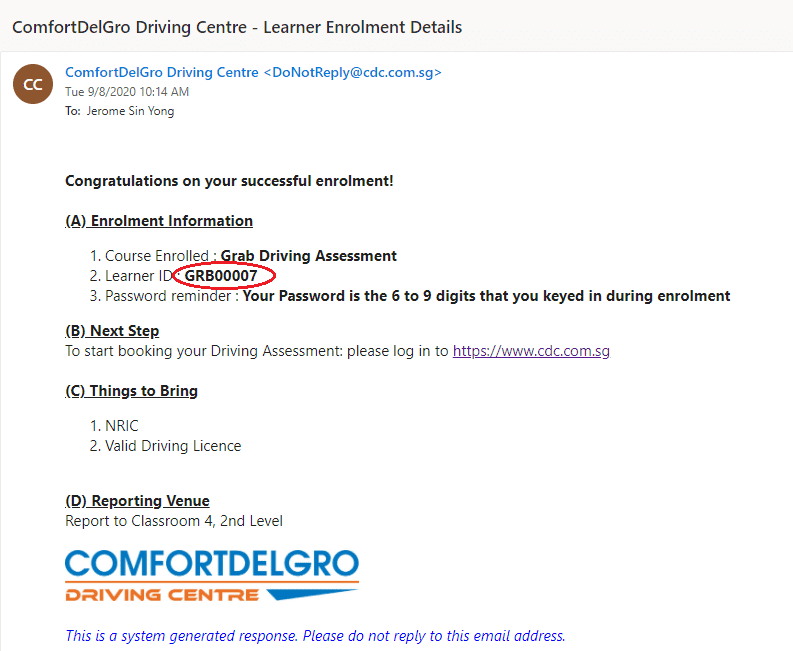 Step 8:
Once you have successfully logged in to the portal, click on Book Driving Assessment to start the booking process.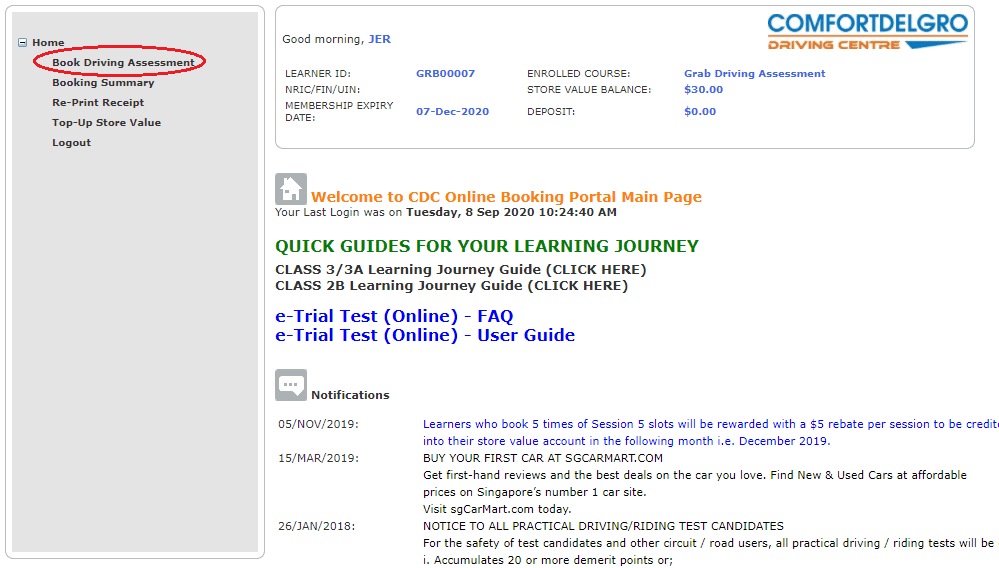 ​
Step 9:
Select the Grab Driving Assessment Course and choose an available slot (car icon) to reserve the slot. Click on proceed to payment once you are ready to make payment.for booking confirmation.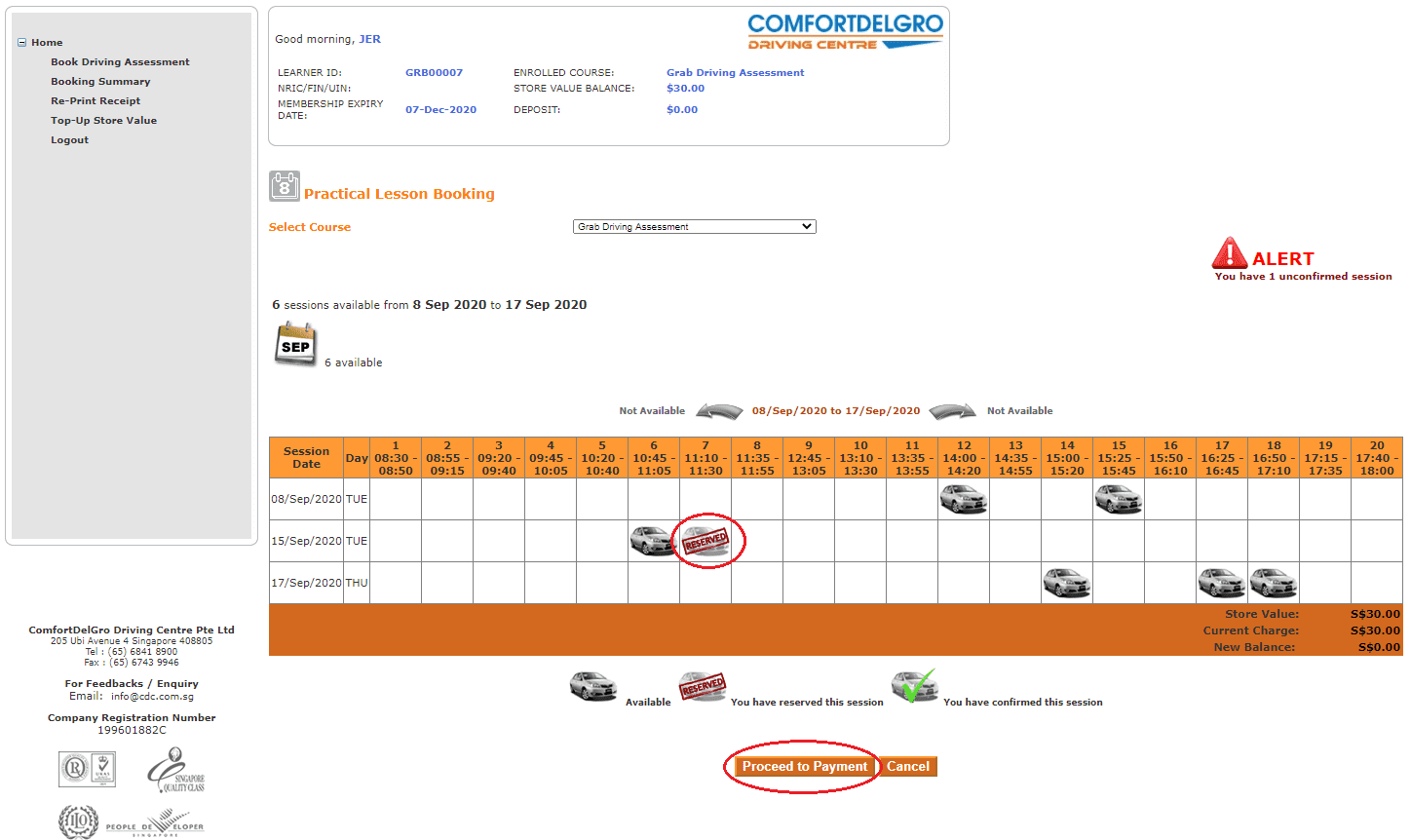 Step 10:
Confirm your booking by clicking on 'Confirm Booking'.
Step 11:
A receipt of successfully completed booking will appear.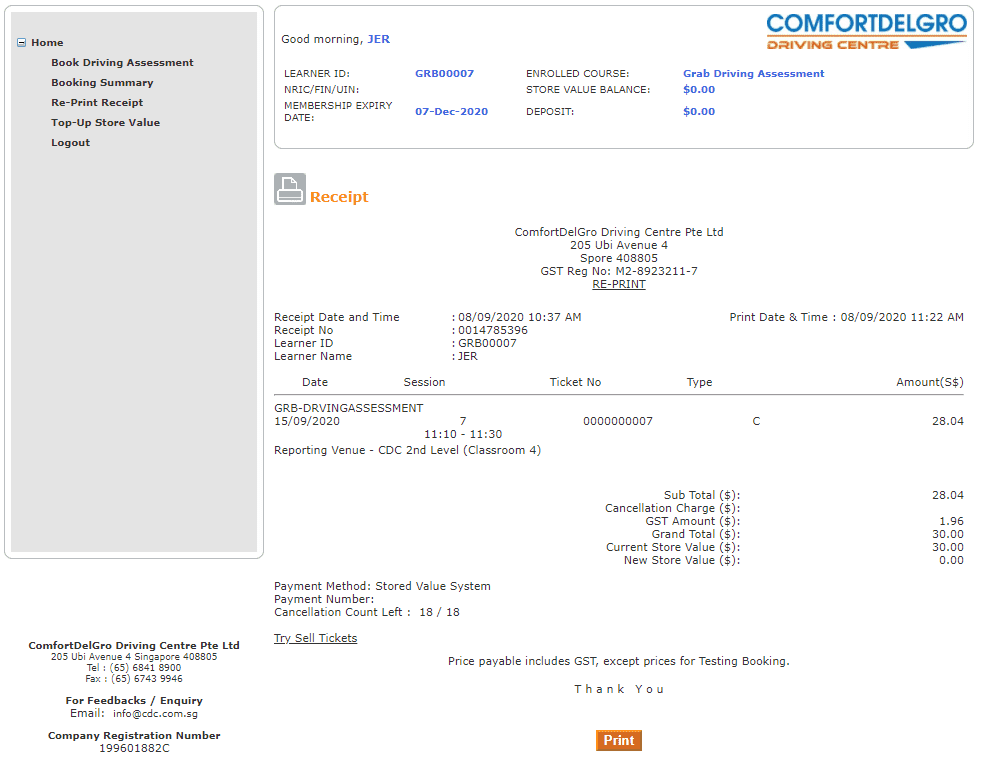 Step 12:
To double check on your assessment date, click on Booking Summary.