Thank you for your dedication to being on the road.
For your safety and wellbeing, do remember to wear a mask at all times when you are on the job and outdoors, and minimise contact and interactions with F&B staff, other riders and customers, throughout the delivery process. Also, don't place your personal items in your delivery bags, wash your hands frequently, and disinfect your GrabFood delivery bags 2x a day, and every time any spillage occurs.
Please read and share these tips with your friends.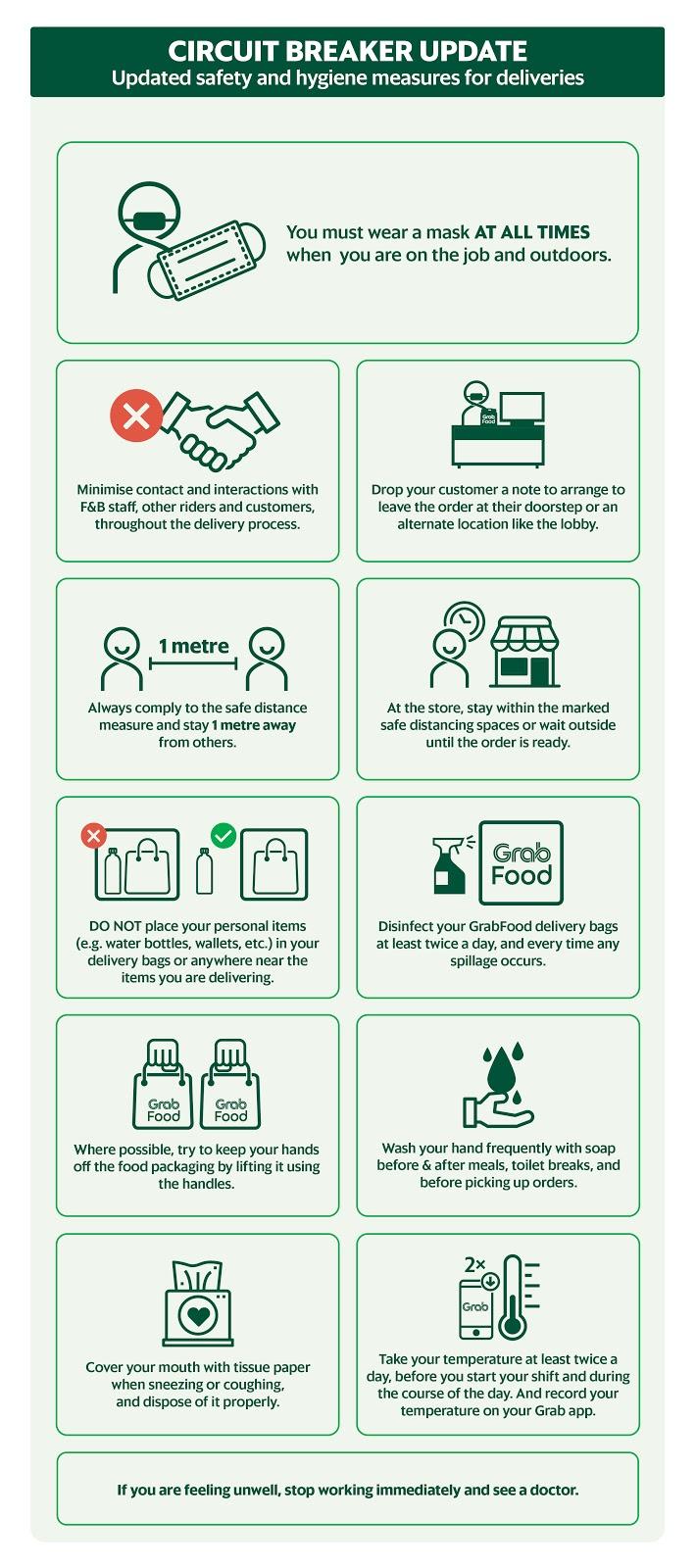 Together, we will overcome this.