Starting 18 March, all delivery-partners are advised by local authorities to defer all travel abroad.
Income Support* for delivery-partners on SHN will only be provided to those returning from the following countries, during these periods: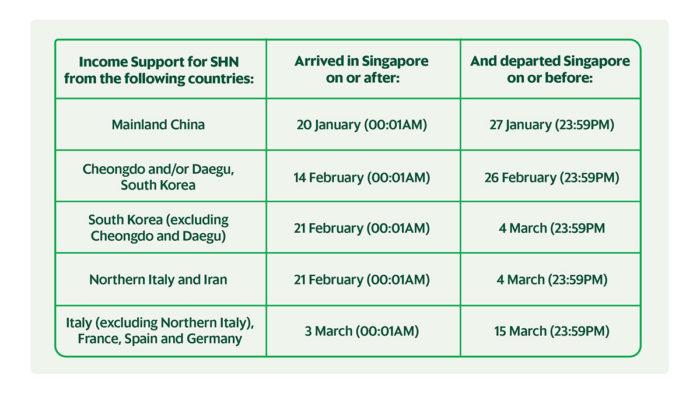 Please note that proof of travel* will be needed. Driver-partners/Delivery-partners should try to submit the following documents as soon as possible to facilitate claim processing:
1) A digital copy of your passport with immigration stamps from above mentioned countries and
2) Air ticket/travel itinerary/boarding pass showing your departure date from Singapore and arrival date back in Singapore. 
The breakdown of Income Support are as follows: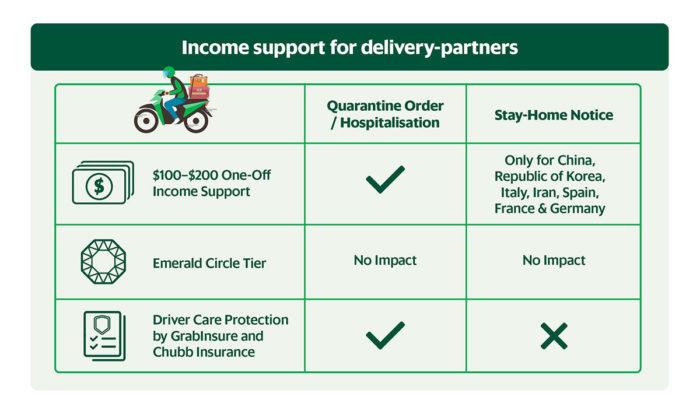 The one-off income support lump sum payout will be dependent on your Emerald Circle tier.
Income Protection breakdown by Emerald Circle Tier:


Delivery-partners on GrabExpress only will be provided a flat $100 for income protection support. 
For application of income support, please apply here.