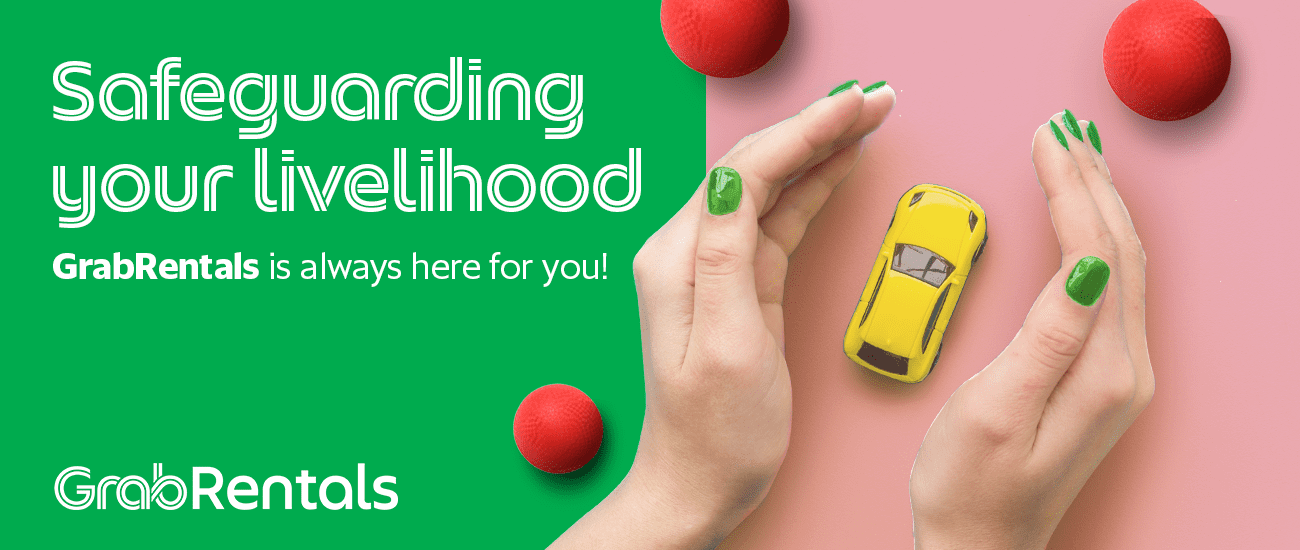 Covid-19 Response: Stay updated about our efforts to keep you safe
Updated: 17 March 2022. Measures stated below are subject to change based on the latest government protocols.
GrabRentals hirer-partners who are Covid positive may claim rental waivers from GrabRentals, subject to the provision of the following supporting documentation:
You may submit any of the following documentation to grabrentals.sg@grab.com.
1) Medical letter / Medical Certificate (MC) indicating that you tested positive
2) SMS from MOH on your current positive status
3) Result of your current positive status showing in HealthHub*
4) You can also proceed to any supervised Quick Test Centres (QTCs) (at your own cost) to have your positive status officially documented as it will be updated in your HealthHub and via SMS
*We are unable to accept self-administered ART as proof for rental waiver claims.
Upon approval of the documentation, you will be reimbursed 3 days' worth of rental fees*.
Should you still test positive after 3 days, you will be required to visit a Quick Test Centre (QTC)** for a supervised ART in order for us to extend the waiver for another 3 days upon documentation proof, with a maximum cap of 7 days*.
Alternatively, if you have obtained a Medical Certificate (MC) indicating that you are Covid positive, you will be reimbursed for the number of days prescribed in the MC, with a maximum cap of 7 days (for vaccinated) / 14 days (for unvaccinated).
Calculation of rental waiver days and fees
i. Reimbursement for rental waiver days will be calculated based on the Covid positive dates reflected in the documentation proof. 
ii. Please note that the calculation for rental waiver only applies to the daily rental charged for your vehicle, and excludes any additional add-ons purchased (e.g CDW, VDP, GRBeyond, Bundle&Save).
iii. Any amount deducted for the rental will be reimbursed within 3 working days after exiting the self-isolation period.
*This is in line with Protocol 2 where you can be discharged earlier and return to normal activities upon testing negative on a self-administered ART taken after 72 hours, or automatically discharged on Day 7 for fully vaccinated individuals. 
** Click here for the Appointment Booking Portal
3. Reactivation of Grab account 
Please submit your latest test result/status via this form to reinstate your account after exiting self-isolation. 
You may exit self-isolation if 
(a) If you test negative on a self-administered ART after 72 hours OR
(b) On Day 7 (if fully vaccinated) or Day 14 (if unvaccinated/partially vaccinated)
Your account will be reactivated the next working day by 1pm. Weekends will be excluded.
Frequently Asked Question