GrabFood will be piloting a Mall Runner Programme in collaboration with Paya Lebar Quarter (PLQ) starting end March. This initiative aims to optimize the order collection process for Delivery-Partners who use Car, Motorcycle and Bicycle/PAB by setting up a Deliveries Pick-up Point during peak hours daily from 11am – 9pm.
Orders received during this time will be picked up by Mall Runners and brought to the Deliveries Pick-up Point near the Car Park Exit/Entrance to the Mall at B2 (near Xpressflower.com)
Please proceed to this Deliveries Pick-up Point to Pick up your order. Please note that this booth is only operational between 11am and 9pm.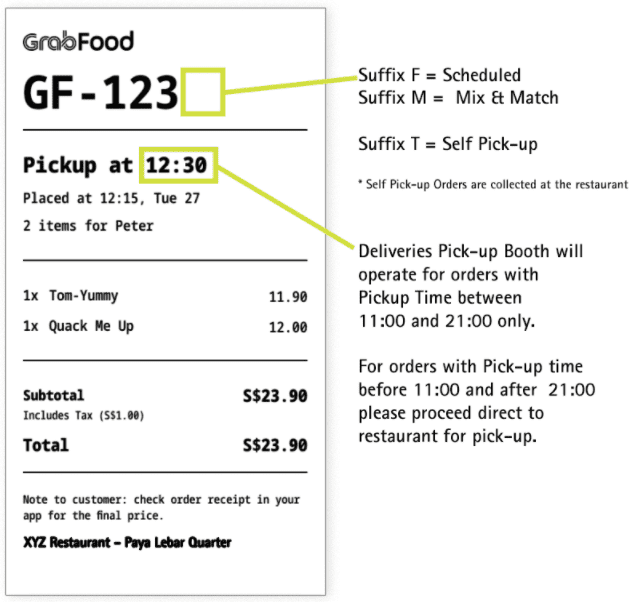 Note:
Self  Pick-up Orders with Suffix "T" in the order ID are to be collected from the restaurant.

The following are excluded from Runner Beta, unless they are part of Mix & Match Malls (Food):
Chatramue
Chug Chug
East of Eden
Hibiki Sake Bar & Dine
Huggs
Mom's Touch
Morphine Coffee
Muchos Nachos
Poke Theory
Providore Groceries
Salvo
SMOL
The Providore
Tipsy Bird
Tuk Tuk Cha
Wine Connection
Wursthans Switzerland
The Deliveries Pick-up Point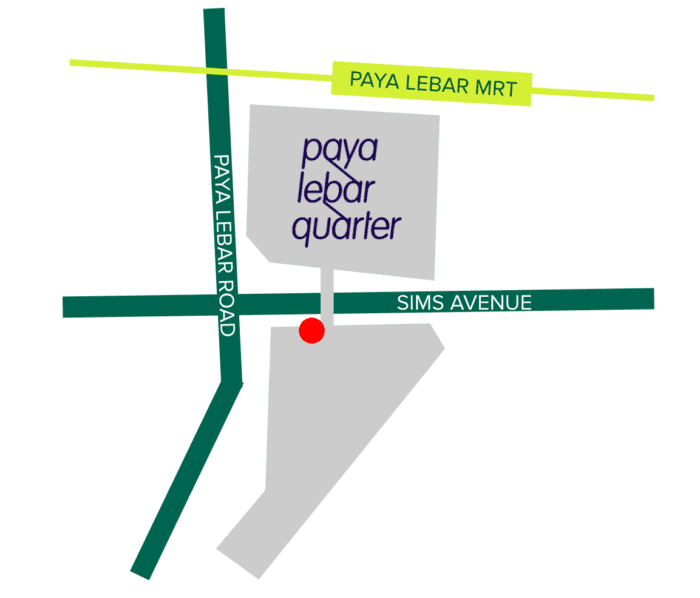 Bicycles should be parked at the designated Bicycle Parking lot under the overhead bridge.
Take the lift next to the designated Bicycle Parking Lot down to B2. Deliveries Pick-up Point is just outside the lift.
Estimated time taken to pick-up point: 1 min
Carpark Entrance is along Paya Lebar Road (Car/Bike), veer left:
Proceed to B2, park near entrance:
Cars and Motorcycles should be parked at the respective lots at B2 of the Carpark. Proceed to Mall Entrance at B2. Deliveries Pick-up Point is just beyond the glass doors.
Estimated time taken to pick-up point: 30 seconds