A Special Relief Fund has been set up for eligible driver-partners to supplement their income for the next 90 days, starting 2 March 2020. It is made up of (i) Government-funded Support and (ii) a Weekly Cover from Grab.
During this time, to counteract the decrease in demand for rides, the Missions scheme will be replaced with the Weekly Cover from Grab. It offers a broader base of driver-partners a more attainable target to hit during this time. Allowing for more income security with a fixed weekly payout. There will also be no change to Emerald Circle tiers (no upgrade or demotion), and we will review it again as the situation stabilises.
We've heard your concerns and are working to provide further support measures to you, while finding ways to improve the ride demand situation.
As we work towards this, we will continue to offer the Super Steady scheme until the end of May to driver-partners with a streak count of >=3 months as at end Feb 2020. From March to May 2020, the standard commission rebate criteria applies. No new driver-partners will be on-boarded during this period and no driver-partner will be reinstated into the Super Steady scheme should the streak be broken during these 3 months.
For more info on support measures, visit grb.to/driver-coronavirus.
Giving You Flexibility and Choice
The Missions scheme allows you to collect 'Gems' over the week by completing missions which convert into $$ rewards at the end of the week! This scheme allows you to choose your missions based on your schedule and driving patterns to collect Gems and earn.
How does it work?
We know that not all trips are equal. Some trips take longer or more effort to complete, and this scheme rewards you for those trips.
Flexibility and choice: Be rewarded for every Gem you earn, without worrying about being "stuck" in-between Targets
Additional Gems: Earn more for completing peak hours trips!
Remember to check in-app for the latest targets and rewards every Sunday at 10PM.
Missions Scheme from 10 February 2020 Onwards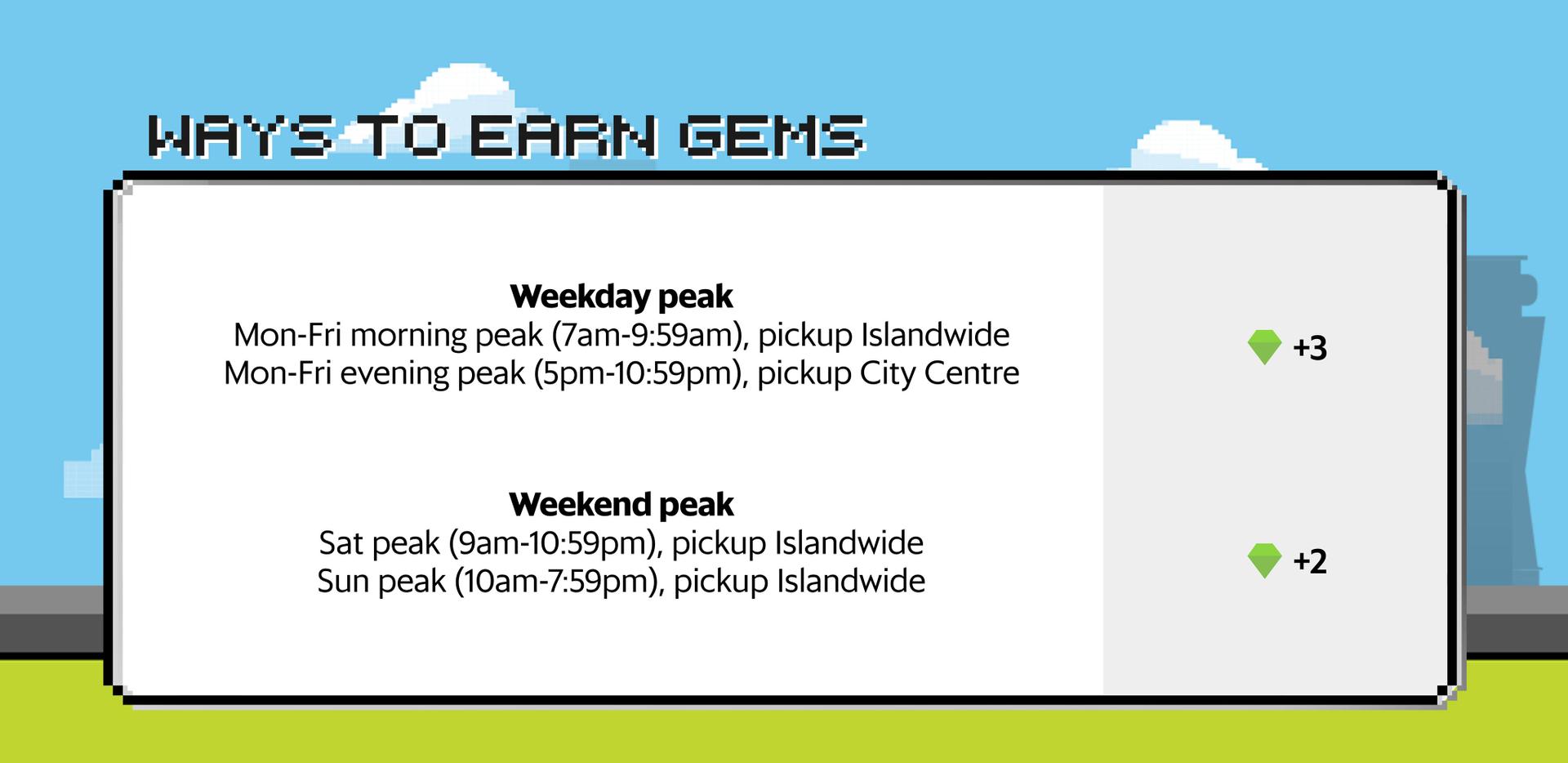 City Centre map for quick reference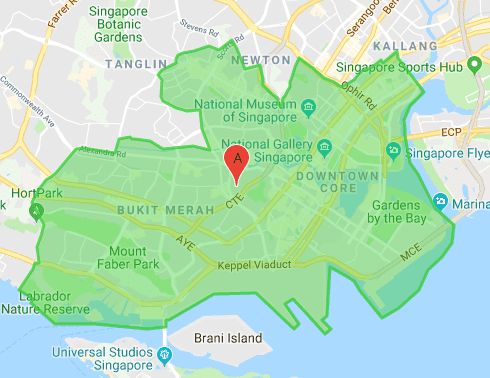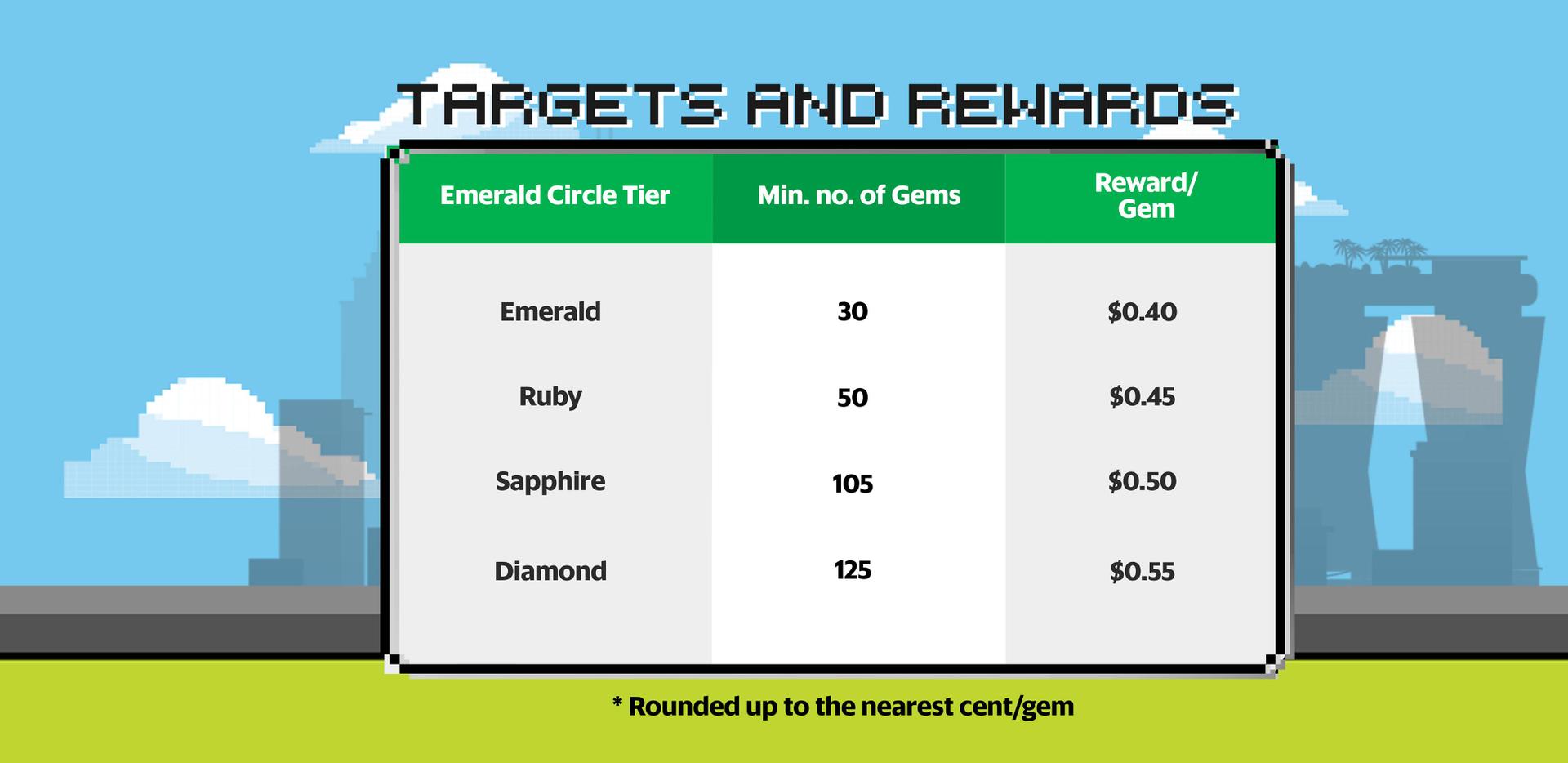 Started in Emerald or Ruby? Don't worry! We will review your Emerald Circle points every 2 weeks (instead of quarterly basis) and upgrade your Missions Scheme tiers! Please take note of additional Missions Scheme requirements stated below.

Example
A Ruby Driver-Partner has completed trips, accumulated 95 Gems and manage to fulfill the requirements of Above 90% AR / Below 10% CR / Above 4.50 DR.
Ruby Driver-Partner with 95 gems will earn:
95 gems * $0.45/gem = $42.75 payout
Note: Driver-Partners will only be rewarded AFTER they meet the minimum Gems requirements for their respective Emerald Circle tier.
---
Terms & Conditions
Please note that all new driver-partners will start with the Missions Scheme. You will still be eligible for Super Steady and all other bonuses.
The latest targets and rewards will be updated every Sunday at 10PM.
Missions Scheme is open to all GC and GT driver-partners
Reward payout is NOT commissions deductible
Payout of rewards will be the next day after the entire scheme has ended
Above 90% AR / Below 10% CR / Above 4.50 DR requirements applies for Gems
MyDestination trips are not qualified for earning Gems