CHU Collagen may have officially launched in 2020, but the idea for the business was first concocted by husband-wife duo Peter Lau and Ethel Neo way back in 2018, when the latter whipped up a collagen soup from scratch to share with the family. The soup became an instant hit with their family members, who insisted that they should start selling it. 
Thus, the pair – who were already running a diamond simulant business since 2017 – set their sights on entering the food business. They collaborated with an experienced food manufacturer to further refine their recipes and manufacturing processes. Their goal? To deliver high quality stock into different households in Singapore and transform their home dining experience.
Drawing inspiration from their personal palates, they managed to meticulously develop recipes that marry a super rich – or in colloquial terms, "gao" – consistency with a robust flavour. And there's certainly no shortage of depth, or sentimental value, behind their products either – their best-selling Premium Chicken Collagen Soup was created with the nourishment of their first newborn in mind. Their aromatic and umami-flavoured Premium Prawn Mee Soup, on the other hand, is an homage to the good old days when Ethel's father regularly brought her out to their favourite prawn noodles stall for meals.
Backed by their customers' positive word-of-mouth, their products have also captured the attention of F&B brands such as Takeshi Noodle Bar and Homely Pot whom they have since struck partnerships with. 
And as the seasoned entrepreneurs they are, the pair has recognised the importance of meeting the ever-changing needs of their customers – their decision to tap GrabPay's growing popularity was motivated by the convenience their customers can enjoy, as well as the added benefit of earning GrabRewards points.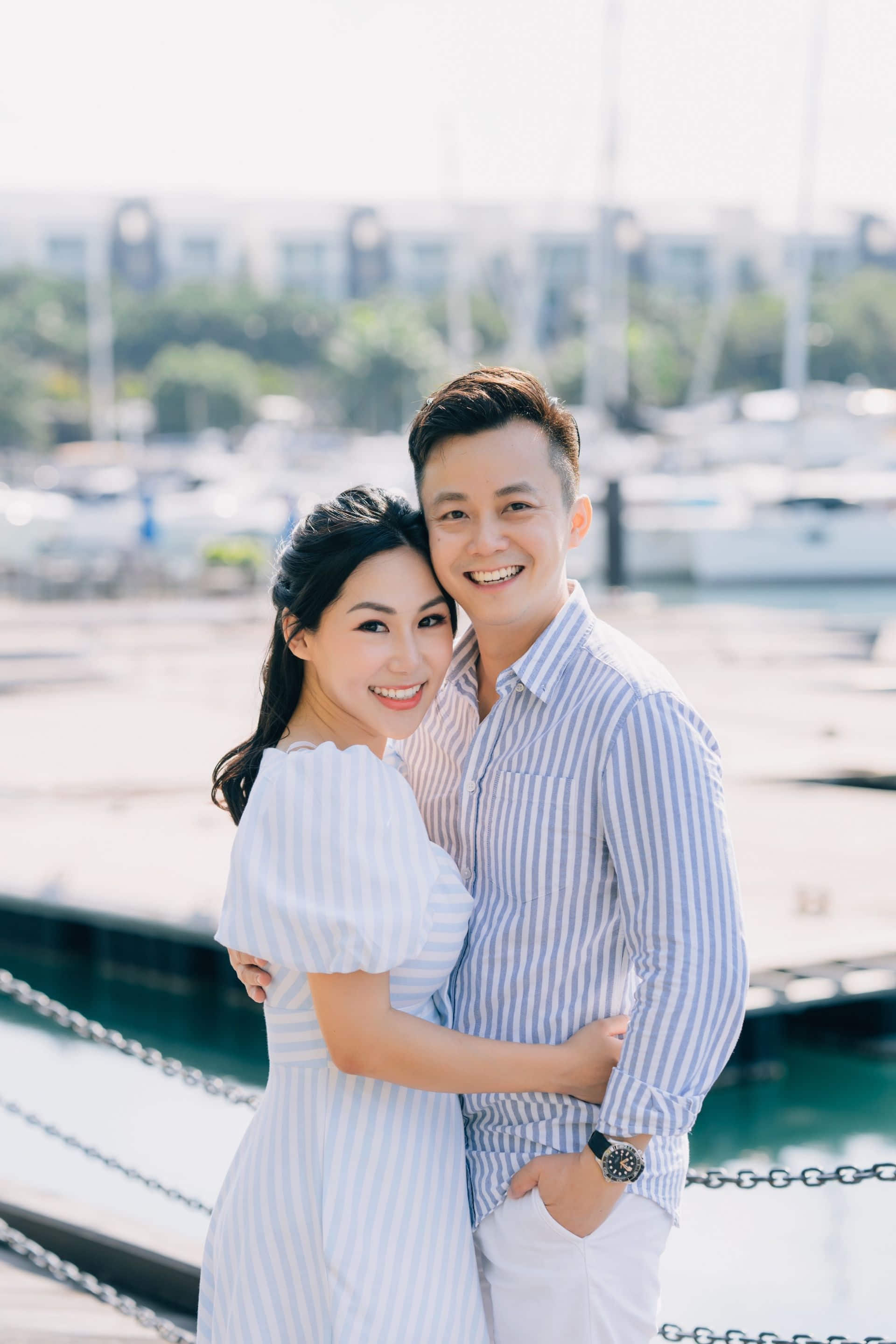 Peter Lau and Ethel Neo
Image Credit: CHU Collagen

Co-founder Peter shares more on CHU Collagen here:
What was the inspiration behind the name of your business?
CHU is named after the Japanese characters  "チュ" (CHU) which represents an adorable reaction to something that is extremely pleasing or delicious. As food lovers ourselves, our goal is to make "CHU" the standard reaction to our premium soup bases. Also, it is a cute name that we can make puns with, from "I love CHU" to "CHULY the best"!
What were some of the challenges that you faced during the initial days of founding, and now? How did you overcome them?
After working with our manufacturer, we found that the taste was different from the one that my wife cooked – the final product differed when using high-technology, heavy-duty machinery for bulk production compared to using household cookware to prepare. It took two months of trial and error before we perfected the taste and texture. 
Logistics was also a challenge, especially when we had to manage a pool of freelance drivers for our online sales. But with the introduction of our products at more physical stores, customers have found it easier and more convenient to purchase them. We are also working with more delivery platforms to reduce the reliance on our own freelance drivers. 
Could you share more on your partnerships with the various F&B partners (eg., Takeshi Noodle Bar, Homely Pot, etc.)?
We found that our F&B partners are already selling items that are complementary to what we are offering. Apart from allowing the brand to reach a wider group of customers, it also provides our customers with more choices and convenience when they are shopping from a single online store.
To learn more about growing your business online with Grab checkout solutions, talk to our team today.
Visit our website to get started: https://grb.to/3H5e1Wq