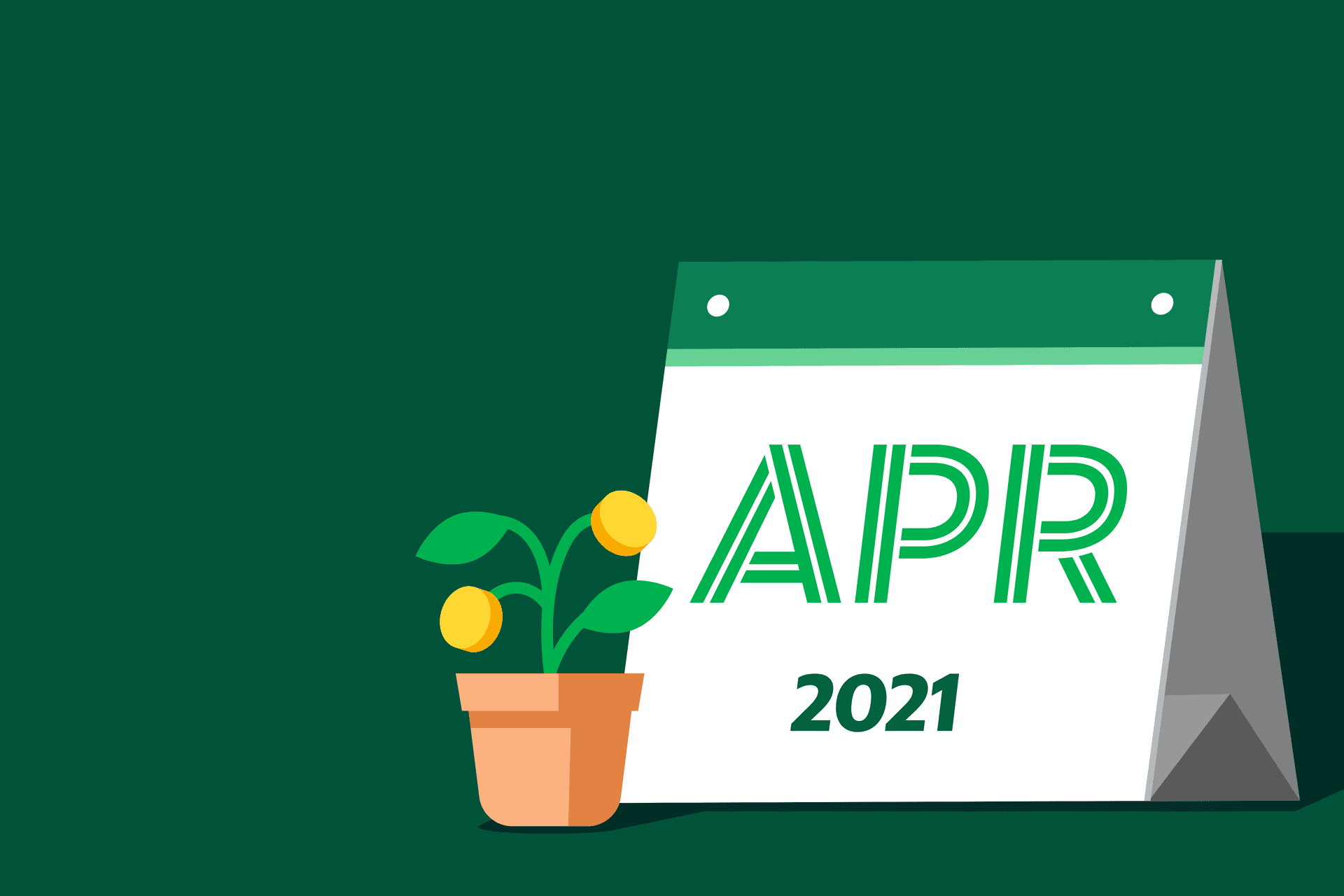 Usually, the world of AutoInvest is quite uneventful, as it should be. This month, however, marks the first month of negative return since we launched. The portfolio value changed by -0.18% during the month of April, bringing the year to date performance to +0.06%.
The main drivers of this month's negative return are the events surrounding China Huarong Asset Management. The Chinese state-owned enterprise, which manages non-performing loans it buys from the country's banks, failed to file it's financial report on time. As the events unfolded in mid-April, we sent out a quick update which you can revisit here.
Since our last article, China Huarong has repaid in full one of the debt securities, which was due on 27 April and included in two of the four funds of AutoInvest. Our fund managers have also sold some of the remaining exposures to take advantage of the small upswing in prices. The effective exposure in AutoInvest, which stood at 1.36% as the news started, has been reduced by more than half. Because of this, we expect little impact from China Huarong  going forward.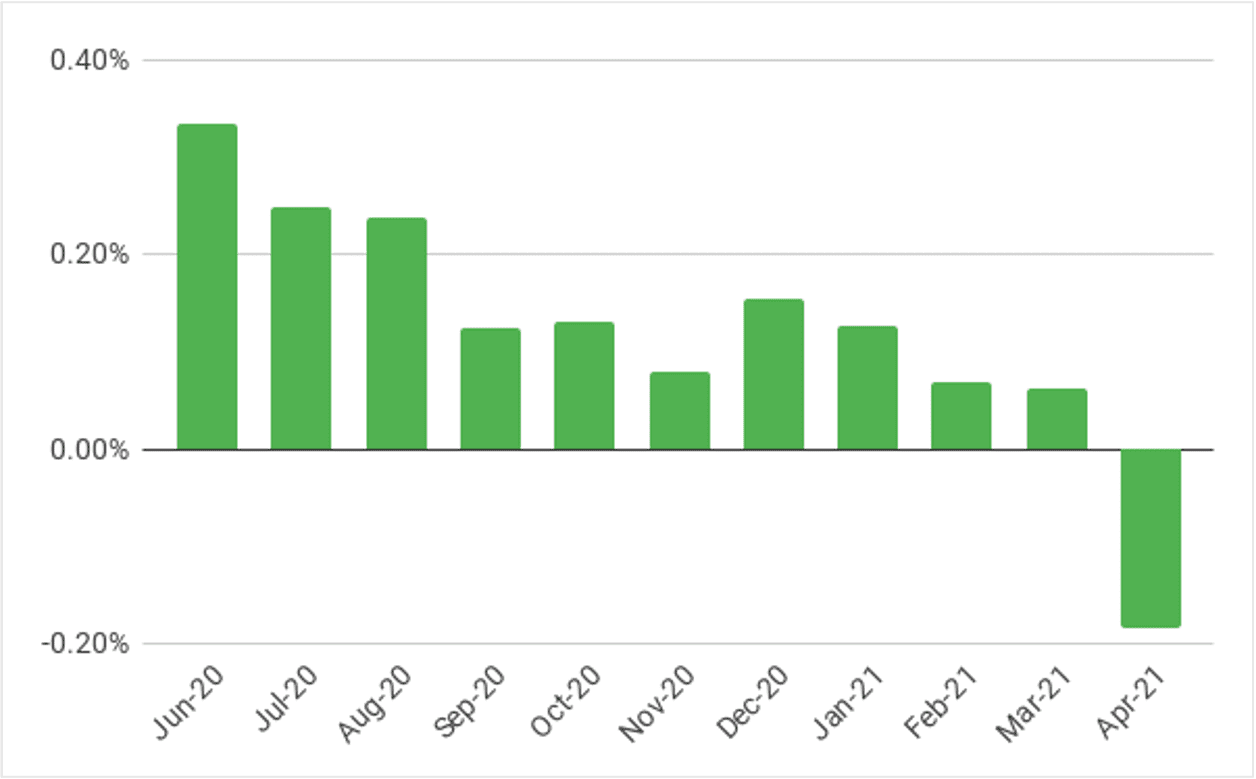 AutoInvest monthly returns
We expect the portfolio to recover fairly quickly over the coming months. While China Huarong will still be in the news as more information is uncovered about asset disposals and reorganisation, the strong diversification in AutoInvest and very low level of current exposure means that we expect it to have very limited impact.
In the meantime, short term interest rates have remained stable in Singapore as can be seen in this chart of the yield on the 12-month Monetary Authority of Singapore (MAS) bills.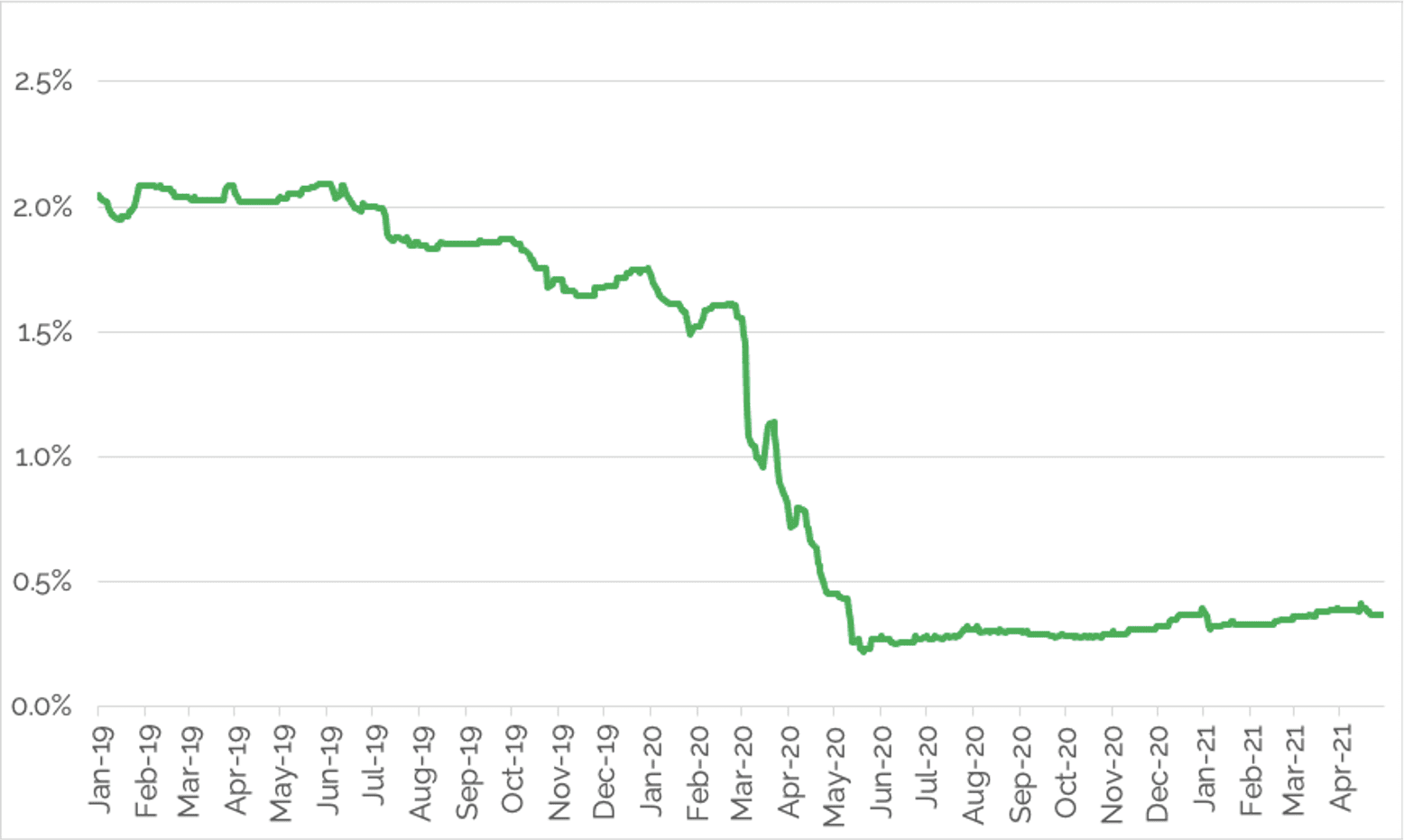 Yield on 12-month Monetary Authority of Singapore (MAS) Bills
In April, MAS published its semi-annual monetary policy statement. The statement provides markets with a sense of the central banks' view and outlook on its monetary policy. The policy stance from MAS was well expected by the market and did not introduce any surprises as Singapore's central bank kept its main monetary settings unchanged. That means short-term interest rates will remain low for the foreseeable future. 
MAS acknowledged that inflation is expected to rise gradually this year from its current low levels but still remain below its long term average. This is driven by improved prospects for the global economy. 
Growth of Singapore's GDP is expected to exceed the upper end of the 4% to 6% range, which is good for all of us. However, MAS cautioned that significant uncertainties remain, especially around Covid-19.
The market will continue to watch the inflation numbers. If inflation comes in at higher than expected levels, it could lead to higher interest rates and introduce pressure on the central bank to act with policy tightening. 
We believe the AutoInvest portfolio is well positioned for the current environment with its mix between very conservative money market funds to provide stability and the slightly higher yielding short-term interest rate funds to provide extra returns. 
The content in this article is meant for informational purposes only and should not be relied upon as financial advice. Past performance is not necessarily indicative of future performance