Sign up by yourself, straight from the Grab passenger app!
Use referral code 'HITCHCLUB' to get a $20 sign up bonus
Make sure your license details (on the photo) are clear.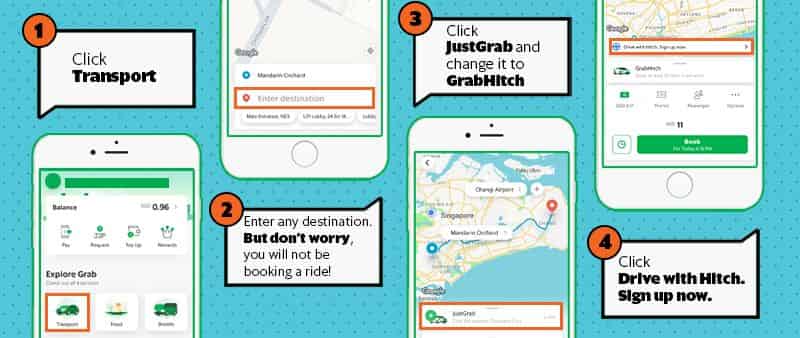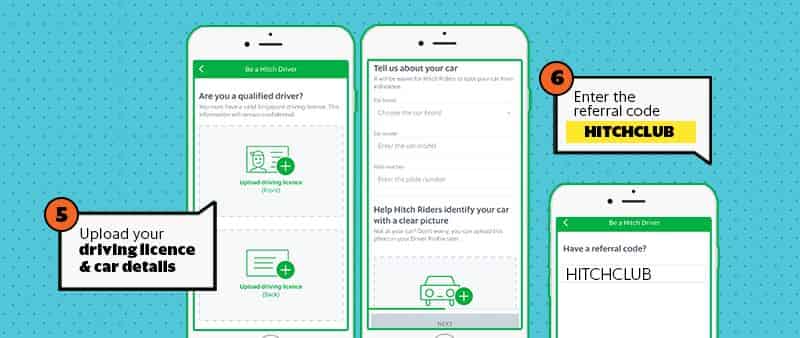 Your application will be approved in 1-2 business days!
---
Still not sure how to sign up?
If you have not submitted your details via Facebook, leave your details and we will guide you through the sign-up process:
---
Get these exclusive car-related discounts as a GrabHitch Driver:

and many more deals!
---
Did you know?
Thousands of Singaporeans who drive (like yourself) are saving at least $400 a month, just by hitching someone to and from work daily!
GrabHitch is a social carpooling service that matches everyday drivers to riders going along the same way. There is no obligation to do rides on a regular basis and drivers get to choose who and when to pick up.
And the best part is, anyone with a car and a valid driving license can sign up – no additional documents / licenses are needed!
---
Terms and Conditions:
This incentive is only eligible for new drivers who sign up and successfully complete 1 Hitch ride as a driver by 30 April 2019.
New drivers must sign up with the referral code 'HITCHCLUB' in order to qualify for the $20 credit.
The processing of the $20 credit will only be conducted after the incentive period has ended (i.e. post 30 April 2019).
Please allow up to 10 working days from the end of the incentive period for the disbursement of the $20 credit into your Hitch Driver wallet.
GrabHitch reserves the right to change these terms and conditions at anytime without prior notice.