Here are the latest re-contract deals from GrabRentals
Sign-up period: 13 Apr – 17 Apr 2020
Enjoy these benefits when you re-contract with GrabRentals!
Receive a Supplementary Bonus of up to $1,680, subjected to rental duration.
Receive additional financial support from GrabRentals Booster Plan!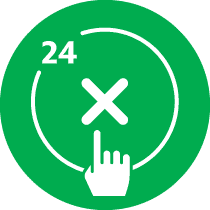 0% Commission* on Grab rides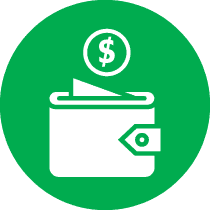 30% Rental Waiver ($20 daily)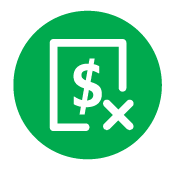 20% Rental Deferment** 
($14 daily) 
Duration of the rental deferment period given depends on contract length
| | |
| --- | --- |
| Contract Length | Rental Deferment Period |
| 3-Month (91 days) | 1 Month |
| 6-Month (182 days) | 3 Months |
| 12-Month (364 days) | 6 Months |
| 24-Month (728 days) | 12 Months |
Here's an example:
Mr Chua signed a 6-month contract with GrabRentals on 14 Apr 2020 at a $51.95 daily rental rate. He collected his car on 15 Apr 2020. He is eligible to defer $14 of his daily rental for 3 months (to be paid back subsequently in the following 3 months), and also enjoys $20 rental waiver till 4 May 2020. 
Month 1
Month 2
Month 3
15 Apr – 4 May
5 May – 14 May
15 May – 14 Jun
15 Jun – 14 Jul
Daily Rental Rate
$51.95
$51.95
$51.95
$51.95
30% Rental Waiver
– $20
$0
 $0
 $0

20% 

Rental Deferment
– $14
– $14
– $14
– $14

Net Rental

$17.95

 

$37.95

$37.95

$37.95
3 Months (91 days) later
,
 from 15 July 2020 onwards ,
Mr Chua will be required to repay the total deferred rental amount via daily instalments. This amount will be paid back from 15 Jul 2020 to 13 Oct 2020. 
Month 4
Month 5
Month 6
15 Jul – 13 Aug
14 Aug – 13 Sep
14 Sep – 13 Oct
Daily Rental Rate
$51.95

$51.95

$51.95
30% Rental Waiver
$0
$0
 $0
20% Rental Deferment
$14
$14
$14

Net Rental

 

$65.95

$65.95

$65.95

Note: 
*Applies to Main-Hirer only. 0% commission applies only to GrabRentals main-hirers doing Grab rides in their GrabRentals  vehicle.
**Eligibility for 20% rental deferment programme is subject to approval.
Click below if you'd like to re-contract!
To be eligible for this, Renter must:
Have a PDVL or TDVL.
Rent from GrabRentals' own fleet.
Have an active contract at the point of signing up.
Make timely payment of all Rental Charges & CDW charges at all times.
Make timely reporting of all accidents, thefts & other incidents in accordance with the Rental Agreement.
Fulfil the rental contract agreed upon your rental agreement (Any early termination including temporary returns will result in the clawback of any benefits, incentive and/or reimbursement made under this programme).
To be eligible for the direct discount during the circuit breaker period, Renter will:
No longer be able to claim any GrabRentals Beyond Loyalty Programme benefits such as Rental Holidays, Tenure-based Benefits, Rental Recovery Days until end of Sept 2020.
Not be allowed to change his/her vehicle unless due to special circumstances.
To be eligible for the deferred payment scheme, Renter:
Will be required to have at least a 3 months contract.
Will be required to opt-in to the CDW scheme.
Will not be allowed to change his/her vehicle unless due to special circumstances.
Must pass our eligibility requirements.
May be taken off the programme prior to the full 6-month deferment period if he/she fails any obligation as a Grab Driver Partner (with reference but not limited to, to Grab's Code of conduct) or are delinquent on any of your rental and/or CDW charges, reverting your rental rates back to your original rental rate upon sign-up. In this event, your rental deposit may be forfeited to pay off the outstanding Suspended Rental Charges.
Grab reserves the right to revert back to 100% of the rental fees if found ineligible due to reasons, including but not limited to, fraudulent activities, bankruptcy, default in regular payments from GrabRentals & other payment from all Grab Verticals.
GrabRentals reserves the right to withdraw, amend and/or alter any part of this scheme and its terms and conditions at any time without prior notice.
All other prevailing terms and conditions in the current Rental Agreement applies.
Sign-up between 13 April – 17 April 2020.
Vehicle collection latest by 30 April 2020.
Existing GrabRentals Hirer-Partners who return their car on/after 13 April 2020 will not be eligible for this offer.
While on this contract, the Hirer will not be entitled to any ongoing and upcoming GrabRentals-related benefit program e.g. GRBeyond, rebates & any other similar initiatives, unless otherwise permitted by GrabRentals.
Collision Damage Waiver (CDW) is Compulsory for 3, 6, 12 & 24 months contract.
The hirer may return the cars as long as he/she provides at least 7 working days notice by submitting the online car return form (https://www.grab.com/sg/vehicle-return/)
On/after 12-months from car collection date, GrabRentals may choose to revert rental rates to the prevailing open-contract rates, or recall the vehicle. The hirer will be given 2-weeks advance notice regarding this to allow sufficient time to return the car on his/her own, if needed.