Building a better life for our driver-partners and their loved ones
What you care about, matters to us. As part of our Better Everyday initiative, GrabAcademy extends its arm out to our driver-partners' family through scholarship grants and bursary awards.
500* Grab Bursaries for local primary/secondary schools (up to $350 each) will be awarded each year. No bonds included!
Here's all that you need to know: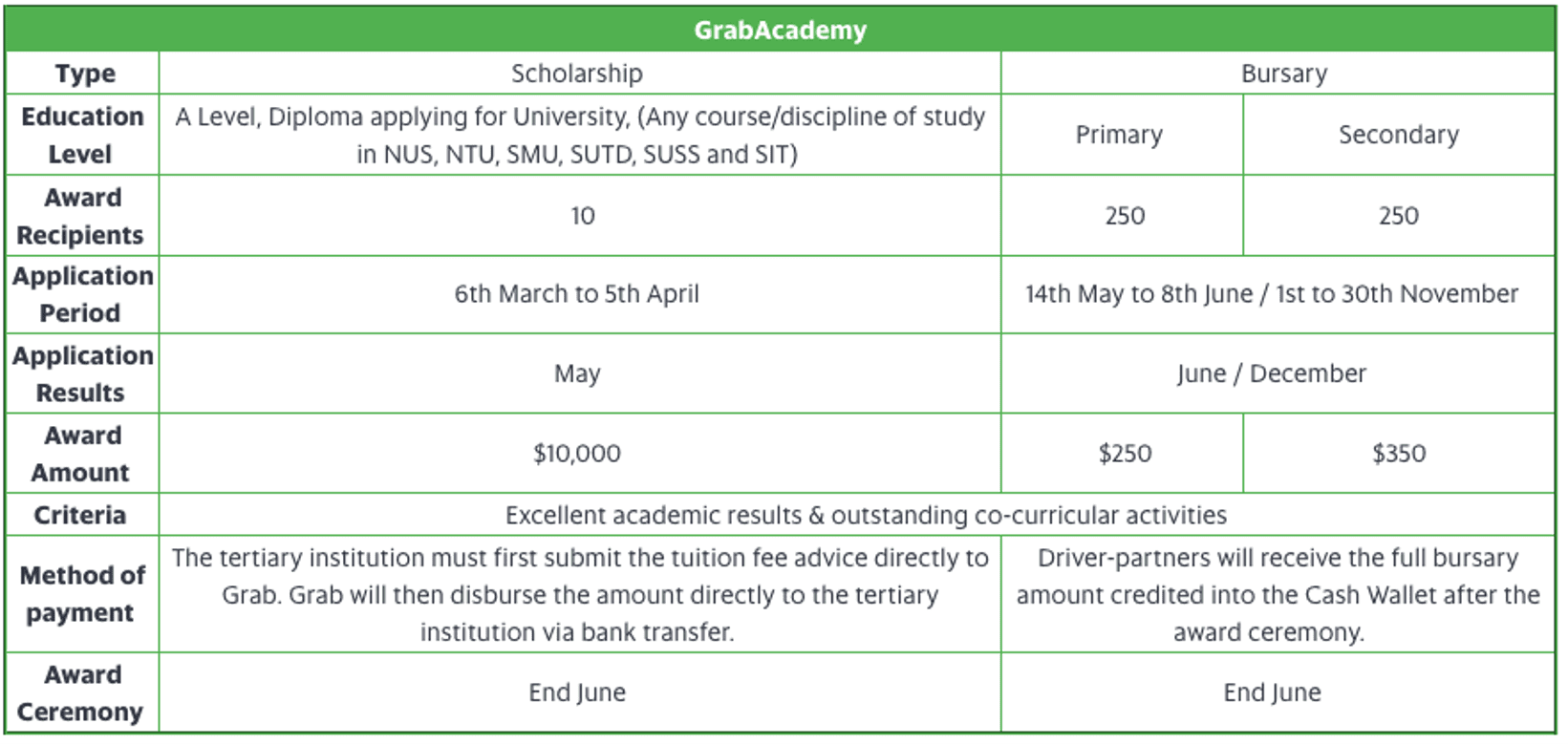 Application Process:
Bursary
Driver-partner or student must sign up with the following documents:

Driver partner's NRIC
Student's Birth Certificate/Proof of Relationship
Student's NRIC
Student's latest report slip
The application form is closed
Terms and Conditions
Driver-partner:
Active on Grab (Singapore) Platform for at least 12 months upon application.
Complete at least 60 trips/week on average
Has good service levels and behavior across the past 12 months upon grant application
All cases reviewed on a case-by-case basis
Education Bursaries:
Valid only for driver-partners who meet the requirement
Valid for 1 child per driver-partner each application period
Priority will be given to first time applicants.
Opened to students studying in Singapore who are in the top 25% of their cohort each semester.
Each driver-partner can claim a maximum of $500 (for primary) and $700 (for secondary) per year.
Immediate family member (Parents, Grandparents, Siblings) meet the driver-partner criteria