NOTE: This benefit program have ceased.
Come celebrate your birthday with Grab!
From January 2018 onwards, all eligible GrabCar & GrabTaxi Partners will receive a gift from Grab on your birthday month. So hurry and fill up the form below so you don't miss out!
---
Frequently Asked Questions for birthdays in

2020
Q: It is my birthday month! What will I get?
A: Treat yourself to a good meal on Grab! We will reward you with 2 x $25 GrabFood Voucher! (Once a year per eligible partner*).
Q: When do I have to fill up this form to receive my birthday gift?
A: Update your birthday and address details here by end of the first week of your birthday month!
Example if your birthday falls in February, submit your application by 9th February 2359 hrs.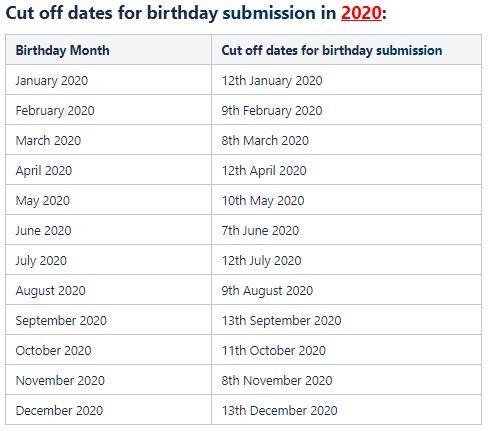 Q: Who is eligible for the birthday gift?
A: These are the requirements that you must fulfill:
All active GrabCar & GrabTaxi Partners who completed at least 50 unique passengers' bookings within the previous month of the applicant's birthday month

Example, if your birthday falls during February, you have to complete 50 unique bookings within January to be eligible.

Monthly AR of 90% and above
Monthly CR of 10% and below

Monthly DR of 4.50 and above

Driver-partners' account will have to be active at the point of processing of application.
Selected Employed Fleets may not be eligible.
Q: My birthday has passed! Can i appeal for my birthday gift?
A: Please note that any late applications will not be processed.
Q: Will I be notified of my notification status?
A: Notification will be sent to you via Grab Driver App for the outcome of your submission (if your application has been submitted successfully and processed).
Q: I submitted my personal details wrongly (e.g. birth date, number, car plate). Can I appeal for my claim?
A: No. There will be no appeals allowed for wrong submission of personal details. Kindly double check and ensure you have submitted all your personal details accurately for your claim to be processed.
Q: When will I receive my voucher? 
A:  Submission will be processed by end of your birthday month if you had submitted your application before your birthday month.
Please allow at least 1 week after processing date for the voucher to be reflected in your GrabBenefits tab in your driver app.
Q: How can I redeem the vouchers I've received?
A: The vouchers are provided via the GrabBenefits tab in your driver app. Follow the steps below:
Save the benefit in driver app.
Press 'Use Now' and copy the promotional code.
Launch the Grab passenger app and select "Food".
Enter your delivery address.
Select your favorite restaurant.
Select a meal and add to your basket
Paste in the promotion code under 'Add a promo'.
Complete the order and get ready to enjoy your meal.
The voucher can only be used on on the GrabFood app.
For the list of all GrabCar Partner benefits, click here.