The craze of bubble tea started in Taiwan and this humble drink has gained fans all over the world, including Singapore. In a deep dive into Grab's data in this article, we found out that bubble tea orders on GrabFood have been growing exponentially and Singaporeans, on average, consume 3 cups of bubble tea on GrabFood per month which shows the insatiable appetite of Singaporeans for their bubble tea cravings. Out of the many brands available, Sharetea has silently weathered through the fast-changing landscape of bubble tea brands and has established itself firmly to be a fan favourite with over 100 stores worldwide. With drinks made from high-quality tea leaves and ingredients shipped from Taiwan, you can rest assured that only the freshest and tastiest tea is served. Here are the top picks for you to quench your thirst!
Milk tea is a common sight in the menu of bubble tea shops, but what is more exciting is that Sharetea has 42 different variations of flavours and sizes of milk tea in their menu. The basic choices of tea as a base are black milk tea, oolong milk tea, winter melon milk tea and earl grey milk tea. If you are a beginner or just someone who wants to get a simple taste that wouldn't go wrong, do try the Classic Milk Tea, which is a black tea based milk tea that is both creamy and aromatic. For those who seek something new, Sharetea has both Hokkaido Milk Tea and Okinawa Milk Tea, inspired by the taste from the respective Japanese prefectures. If you are looking for something to soothe your throat, the Honey Milk Tea which includes soothing Taiwanese longan honey would be your best choice.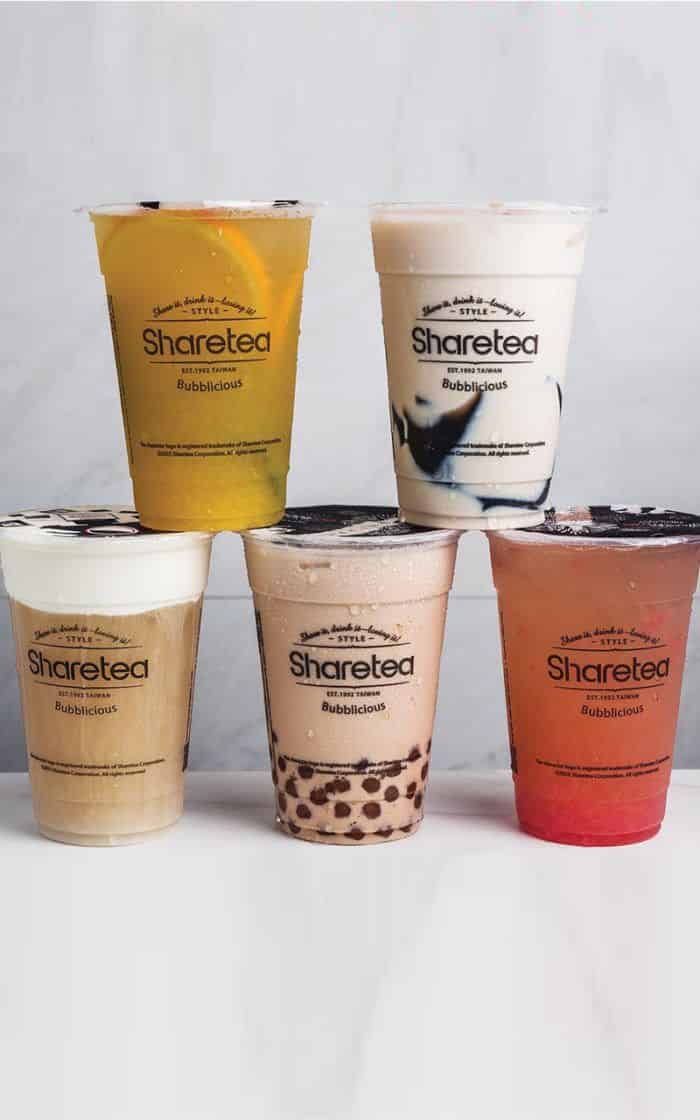 Other than bubble tea, fruit teas have recently started to gain popularity. They are seen to be healthier versions of bubble tea with a huge emphasis on fruits as part of the ingredients used. Here you can jazz up your tea with your favourite fruits. If you love mangos, Sharetea's Mango Green Tea would be a hit with the combination of fragrant jasmine green tea and refreshing mango flavours. They have other fruits flavour like Passionfruit Red Tea, Strawberry Iced Tea and even the zesty Lime Green Tea. The combinations are endless and it's not too late to try it today!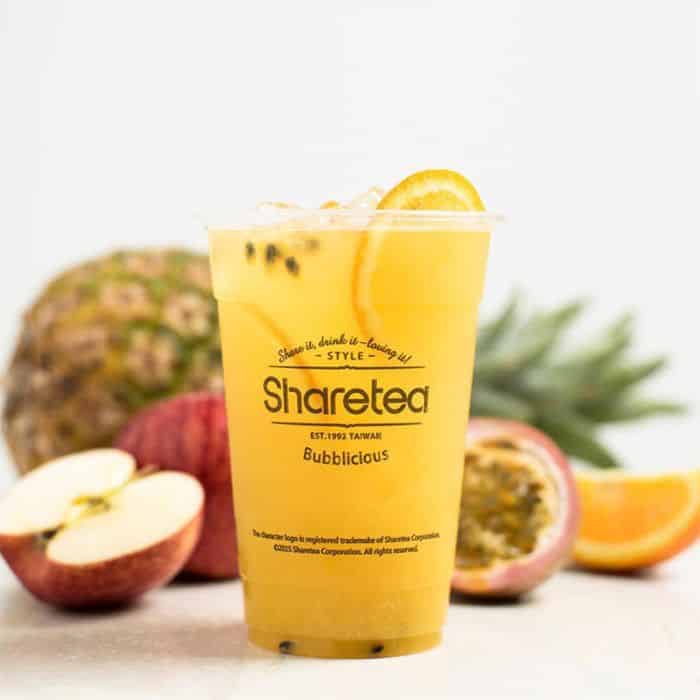 The choices in this menu are mostly different kinds of tea like green tea, oolong tea, red tea and winter melon tea. The difference between the teas in this category and others is the layer of creme added on the tea. The tea bartender will specially make a fresh batch of cream for each order ensuring its freshness. As you take the first mouthful of tea and cream, you can definitely taste the extra richness along with the aromatic taste of the tea.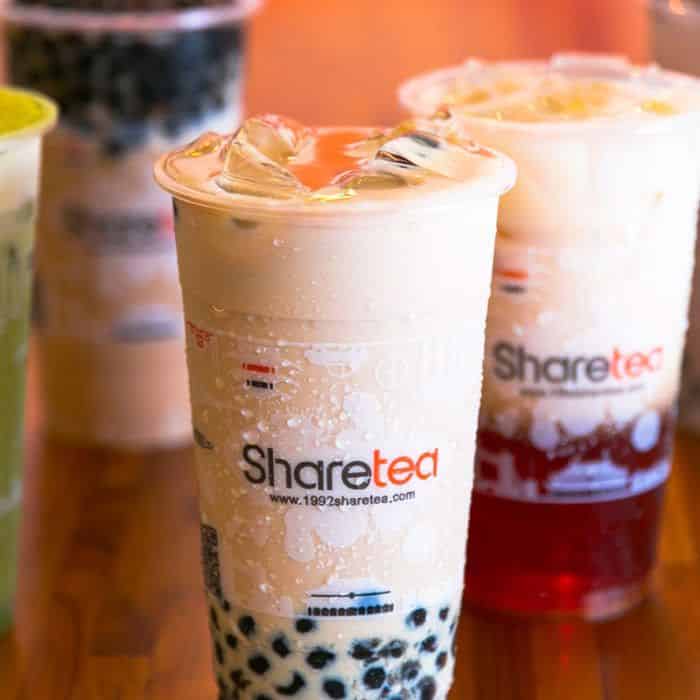 This drink is especially useful for a temporary escape from Singapore's tropical climate. Combining the best of milk tea and ice cream, the vanilla ice cream added would bring about an added creaminess and depth to the rich flavour that their existing milk tea already has. Do try the Ice Cream Milk Tea and Ice cream Cocoa Lover to beat the heat.
What is a conversation on bubble tea without any mention of their toppings? Sharetea has a wide range of toppings that can cater to various preferences. For the choices of pearls, namely the mini pearls, pearls and white pearls. Their jelly selections also span from Aiyu Jelly, Grass Jelly and the unique Coffee Jelly. Lastly, they have other toppings for the adventurous bubble tea aficionados like Aloe Vera, Pudding, and even Red Bean.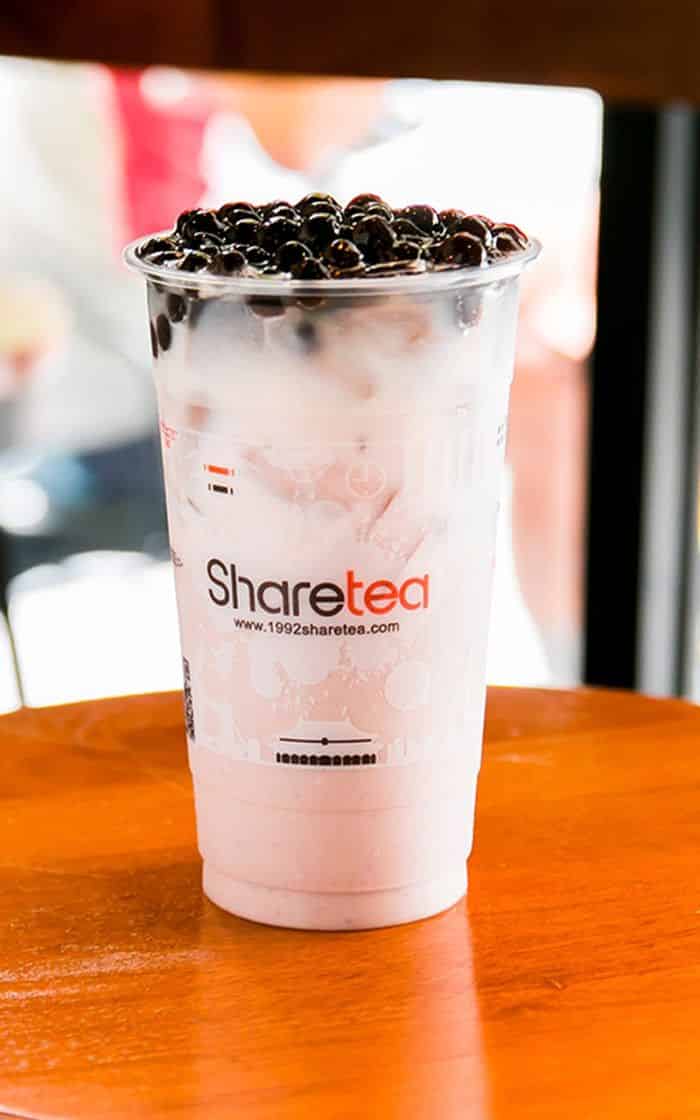 With so many different choices and options to choose from, it doesn't matter if you are having it for your first time or a seasoned bubble tea fan. Sharetea prides itself in delivering quality bubble tea to all of its customers and now, it has been made even easier with GrabFood. All the selections mentioned above are available on GrabFood's bubble tea delivery service, where anyone can order bubble tea to your doorstep using the GrabFood app! Simply open the GrabFood app and order from the nearest Sharetea outlet today!
The images used are for illustration purposes only*
Make way for the King of Fruits! Are you seeking something creamy, or not so creamy? Sweet, or perhaps more bittersweet? Read on to find
Read More »
With all the time and effort you saved by ordering from GrabFood's food delivery app, take the opportunity to bond with your family and friends over a delicious and hearty meal that's fit for royalty.
Read More »
Whether you want a hearty bowl of ramen or some luxurious sashimi, GrabFood's Japanese food delivery service will deliver these equally authentic Japanese cuisine right to your doorstep, no flying required!
Read More »