Chicken rice. Mee Siam. Roti prata. Dim sum. Nasi lemak. The types of food that Singaporeans love are as culturally diverse as they come, and our vibrant and multicultural food scene is something we've become known for. Singapore's diverse and cosmopolitan population has greatly influenced food culture here—and it's easy to find any cuisine you crave, whether that's Chinese, Indian, Malay, Peranakan, Korean, Western or fusion food. So if you happen to fancy a relaxing night in or are hosting a gathering at home with friends, you can be sure that food delivery options in Singapore will leave you spoilt for choice.
If you need some suggestions, here are some of the most popular cuisines and restaurants on GrabFood that we just can't get enough of!
Crystal Jade is a Michelin-star restaurant that has become a mainstay in Singapore's Chinese food scene, and it's especially known for its flavourful xiao long baos. Serving a wide variety of popular Chinese food such as Yang Zhou fried rice, XO carrot cake, beef brisket noodles and kung pao chicken rice, Crystal Jade is definitely the go-to on GrabFood if you're up for some Chinese takeaway after a hard day's work or having a family dinner at home on a Saturday night.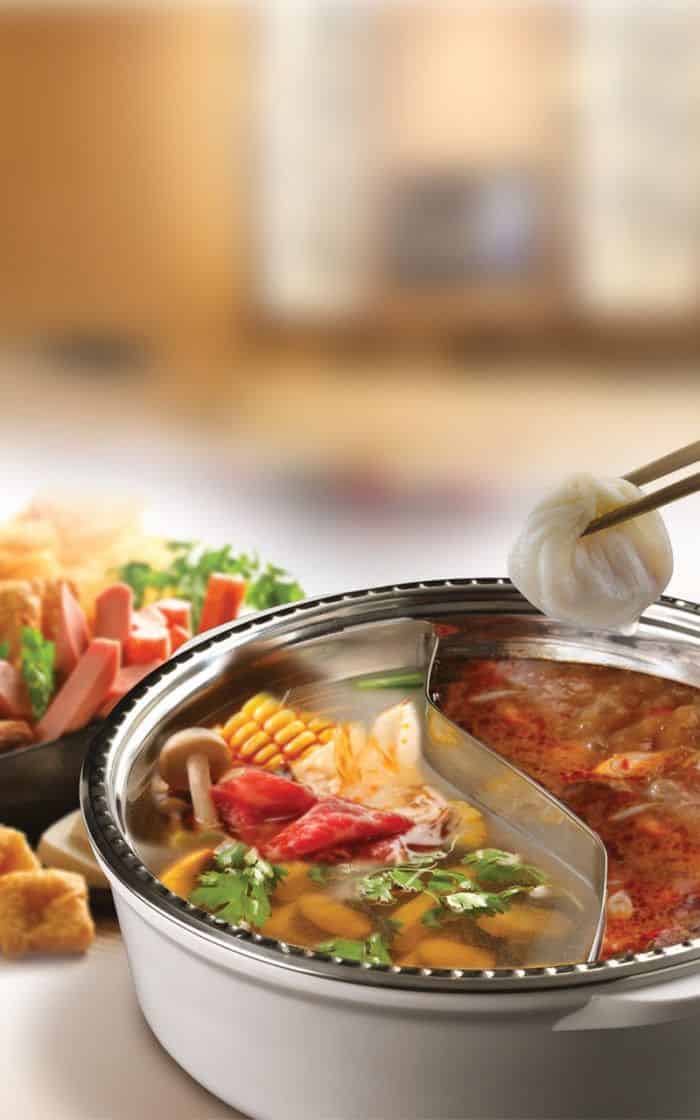 2. Tim Ho Wan Dim Sum Restaurant
Nothing's more perfect than some dim sum for brunch on a leisurely Saturday in. Known for being one of the most affordable Michelin-star restaurants in the world, this Hong Kong-based chain has become one of the most popular dim sum eateries in Singapore. Widely known for its unique BBQ pork buns that have a crumbly exterior and succulent interior, Tim Ho Wan offers a wide variety of dim sum favourites such as pan-fried radish cake, glutinous rice with lotus leaf and beancurd skin with prawns.
Famous for their nasi padang, Istimewa serves a variety of Malay and Indonesian cuisine. Many have also raved about their beef rendang and ayam goreng, so if you're craving some delicious and affordable Malay food, this is the place to order from.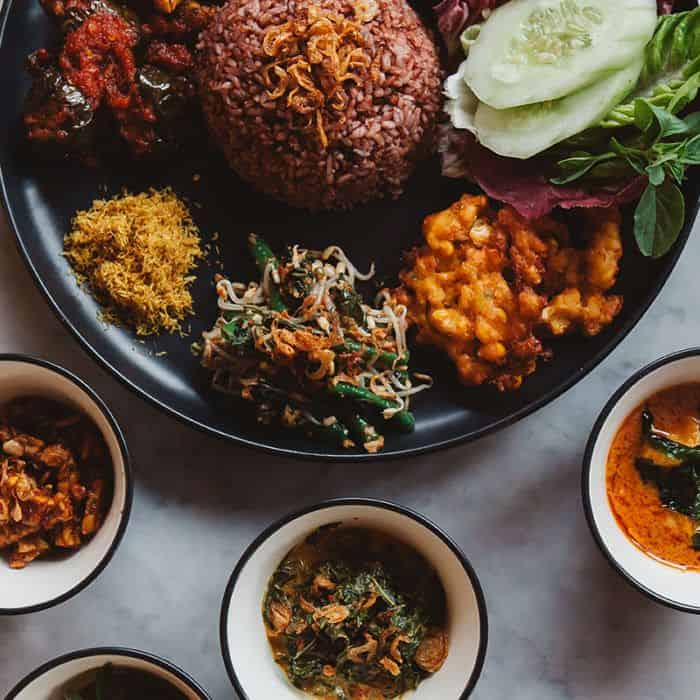 If you're looking to treat yourself to some fine Malay cuisine, Bijan specialises in just that. It offers all your favourite Malay delicacies such as rendang tok, nasi lemak, nasi goreng and kangkong goreng belacan. If you're craving seafood, Bijan also has an extensive selection of mouth-watering squid, fish and prawn dishes such as sotong sambal hijau, ikan siakap sos asam (seabass) and udang galah panggang.
Prata Wala is one of Singapore's most famous prata eateries. Whether you're looking for egg and mushroom prata, butter chicken biryani, vegetarian biryani or garlic naan, beat the weekend crowd by ordering your favourite Indian dishes in to the comfort of your home.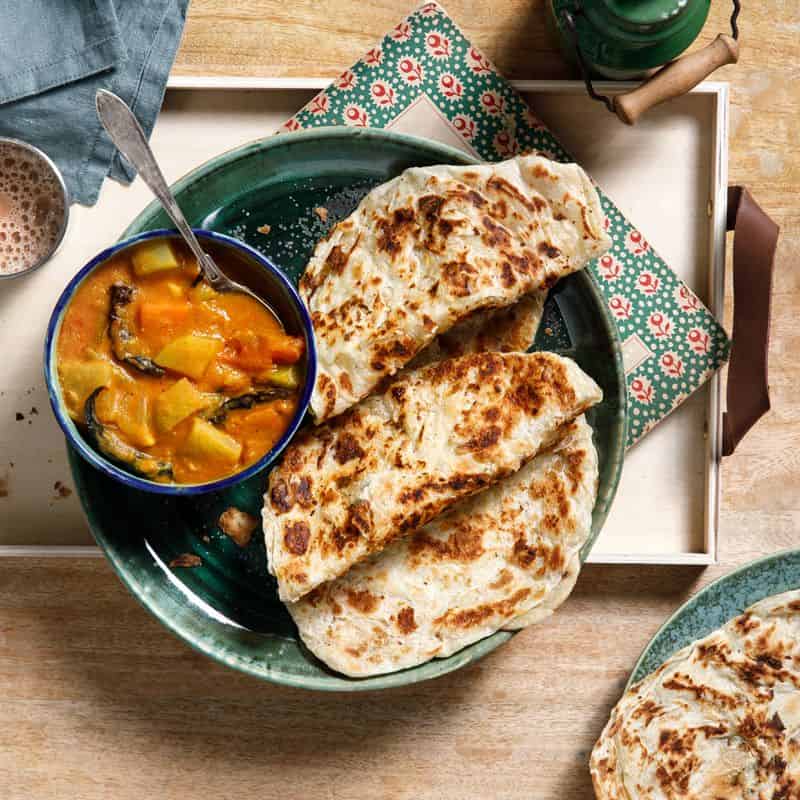 One of Singapore's best-rated Indian restaurants, The Song of India is now available on GrabFood, perfect for a comforting meal with your friends and family. There are a variety of dishes that can be shared, including the popular dal tadka, tandoori roti, chicken tikka and palak paneer.
Eurasian & Peranakan Cuisine
1. Quentin's Eurasian Restaurant
If you'd like to try some Eurasian cuisine, Quentin's is now on GrabFood! Popular dishes include their corned beef fried rice, bredu chap chye, lemak tahu and chili prawns (cambarang chili garam).
The Peranakan is an authentic Straits cuisine restaurant offering many of our most beloved Peranakan dishes such as kueh pie ti, nonya chap chye, beef rendang and the quintessential ayam buah keluak. If you'd like to try the Peranakan version of satay, go for the satay babi sum chan, which is cooked without skewers or peanuts. And of course, what's dinner without some sweet nonya desserts? From pulut inti durian to pulot hitam, The Peranakan's dessert offerings are sure to satisfy your sweet tooth.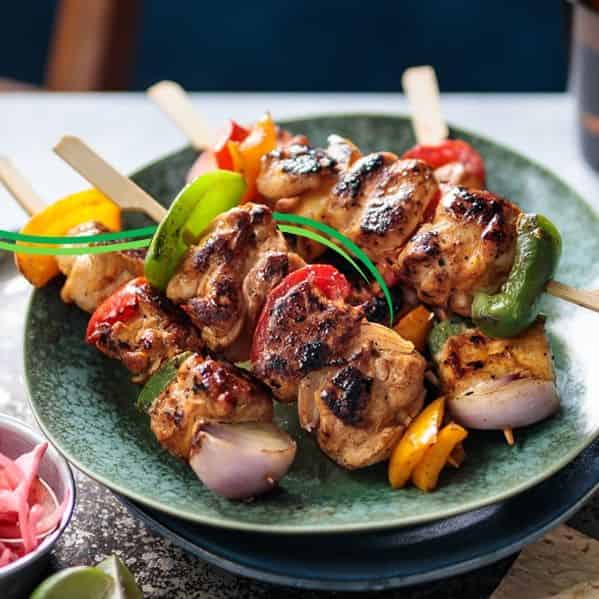 Korean and Korean fusion Cuisine
Offering a wide variety of affordable Korean dishes, Bonchon is the perfect place to order from for a casual night in. They serve all your favourite Korean dishes and snacks, from fried chicken wings and tteokbokki, to jjajangmyeon, bulgogi, cheesy ramyeon and japchae.
Korean-Mexican fusion food is the combination we never knew we needed but now can't do without. Vatos Urban Tacos melds the two distinct flavours together wonderfully, and some of their most popular offerings include Korean pork belly tacos, galbi short rib tacos and the classic carne asada.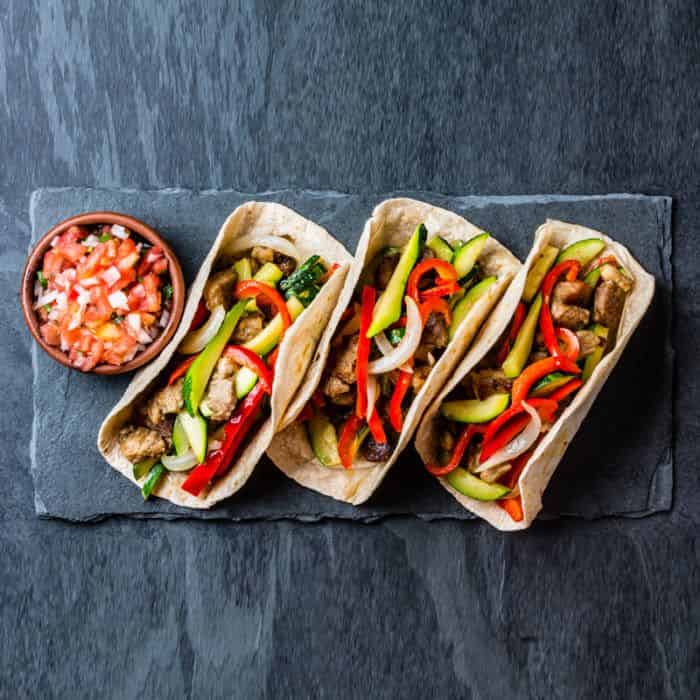 Thai food is a popular cuisine in Singapore, and Pope Jai Thai is one of the best affordable Thai eateries offering all your favourite dishes. Craving some green curry, tom yum, basil leaf minced chicken, pad thai or mango sticky rice? Get them from Pope Jai Thai, delivered straight to your doorstep.
If you're looking for some good ol' American burgers and pasta, Harry's is the place for you. This popular bar offers all your favourite bar bites such as chicken wings, nachos, truffle fries, and even local favourites like chicken satay. They also serve flatbread pizza and burgers, perfect for a Friday night when you just want to kick back and have a leisurely night in.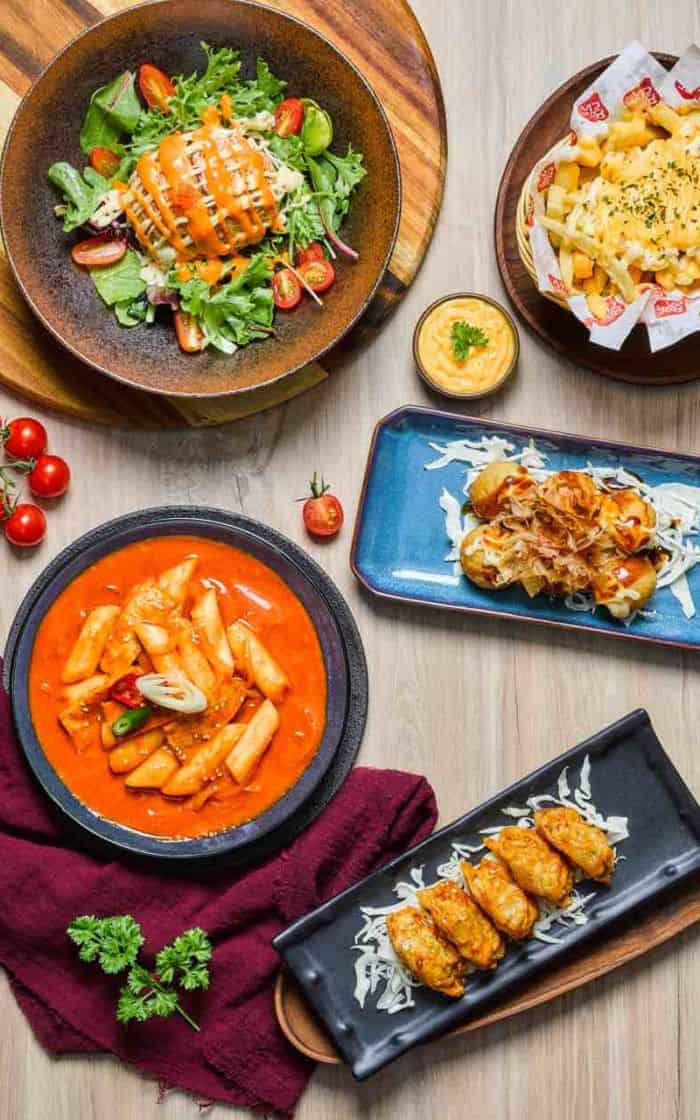 The images used are for illustration purposes only*
GrabFood's Popeyes fast food delivery service will deliver your order straight to your home or the office so you can dig into some oh-so-wholesome fried chicken!
Read More »
Continue to create more wonderful memories with GrabFood's McDonald's fast food delivery service and get your McDonald's delivery anytime, anywhere!
Read More »
Order in Pezzo delivery from GrabFood's food delivery app and get deliciously piping hot, handcrafted pizza delivered straight to your doorstep.
Read More »