You must have heard of the following dish. With a very rich Malay heritage, the rice is cooked with coconut milk and pandan leave and garnished with toppings like fish, chicken and eggs. Yes, we are referring to none other than the famous Nasi Lemak. The smell of this dish is enough to make our mouths water and all of us have a particular fondness with this simple yet filling dish. Crave is synonymous with Nasi Lemak, as it originates from their original Adam Road nasi lemak store.
Crave has earned positive commendations among its fans and even went as far as preparing a sumptuous breakfast for PM Lee when he hosted Indonesian Prime Minster Joko Widodo and his wife in Singapore. Using only premium ingredients, Crave is sure to be a top and choice when we decide to have nasi lemak for us. With 14 stores located island wide, ordering from Crave to your doorstep has also been made easier with grabFood's delivery service. Let's find out what we can order from Crave today!
All of Crave's nasi lemak meals have fluffy basmati rice that is cooked with coconut milk and pandan leaves to give it that signature taste. Pair it with their fragrant sambal chilli which gives a new dimension to the taste of the dish. They also garnish the meals with egg, cucumbers, Ikan Bilis and peanuts to give it that extra crunch with every bite. Crave has made it easier by allowing you to choose the protein choices of your liking!
Nasi Lemak with Selar Fish Set
This is the most common meat in most Nasi Lemak stores in Singapore. The selar fish is fried to perfection such that the skin is super crispy on the outside and the fish meat on the inside is moist and succulent. When combined with all the other ingredients, you will find yourself enjoying the most traditional of meals.
Nasi Lemak with Chicken Wing/Chicken Cutlet Set
Who doesn't love fried chicken? Crave has catered to the most popular food in the world in the form of fried chicken wings or fried chicken cutlet. you like to use your hands to devour the meat off the chicken wing or dip your chicken cutlet in the sambal sauce, Crave has your fried chicken cravings covered. Complementing your meal is the fragrant rice, egg and garnishes, it is impossible to deny that this should be one of your go-to choices when choosing a meal.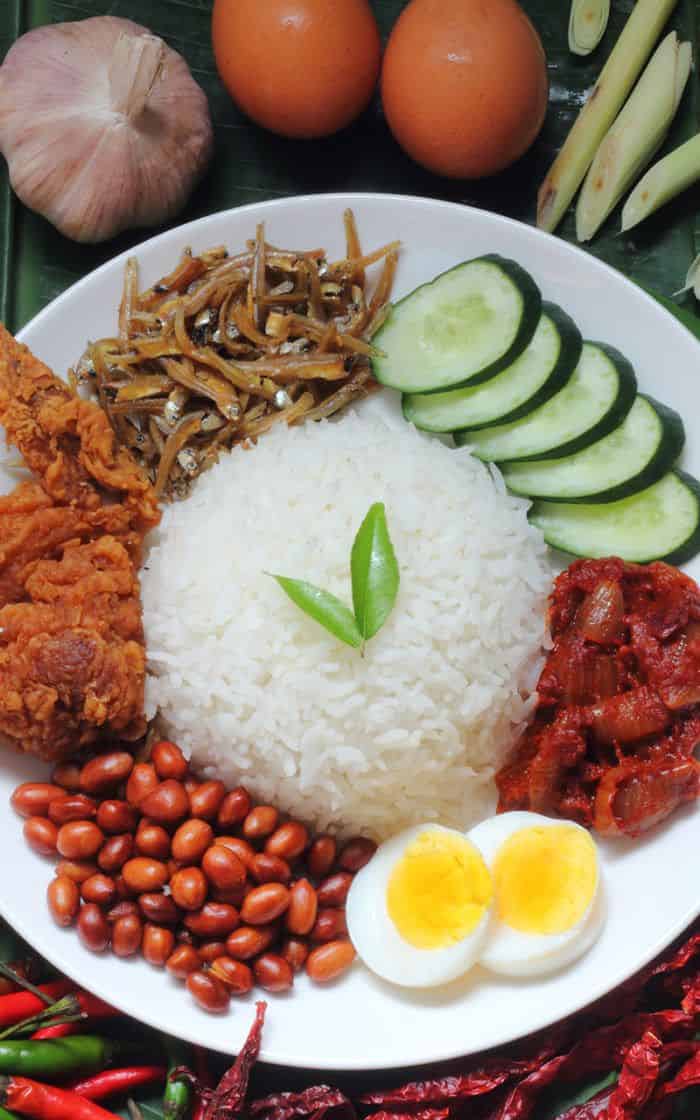 For those who have a big appetite and cannot decide on the above choices, the Nasi Royale Set is for you. With ingredients like Chicken Wing, Fish Fillet and Bergedil (fried potato patties), it is truly a gastronomic affair for you to enjoy these choices along with the rice and sambal chilli. This is recommended for the big eaters looking to fill up that empty tummy!
Nasi Lemak with Beef Rendang Set
This is for those who really know their food. Beef Rendang is a spicy meat dish which originated in Indonesia. The dry curry that accompanies the meat has many different layers in taste, with spices like lemongrass and ginger, creamy coconut milk and the rich beef flavour. The meat cuts are bite-sized and have been braised slowly with the stew to allow the rich flavour to be absorbed by the meat. The beef rendang set is best enjoyed with the nasi lemak rice, where the sauce can go along with any of the sides and garnishes. A definite must try!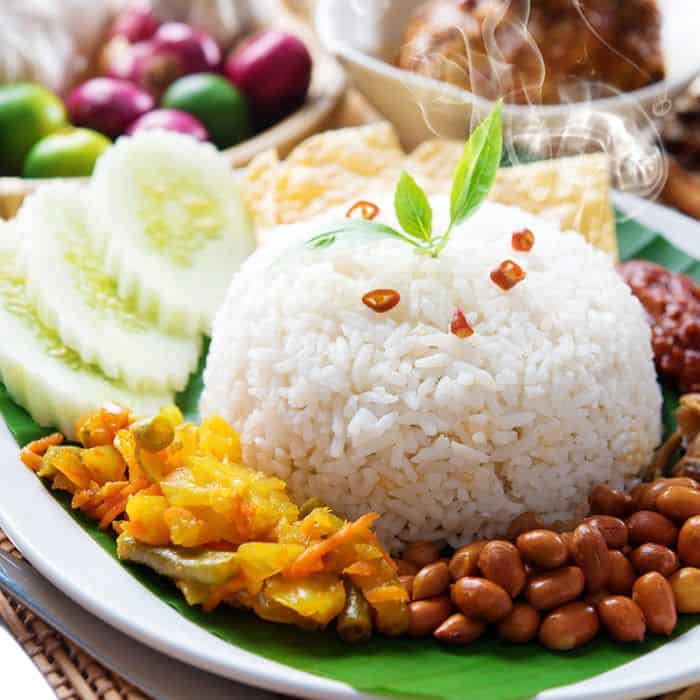 Just like a local coffee shop, how can you go on a meal without having drinks? Crave has Iced Calamansi for you to quench your thirst with this citrusy tasting beverage, making you feel cool especially in Singapore's humid environment. On the other hand, why not try out the Iced Bandung, a traditional drink beloved by all Singaporeans and a perfect way to end the delicious meal.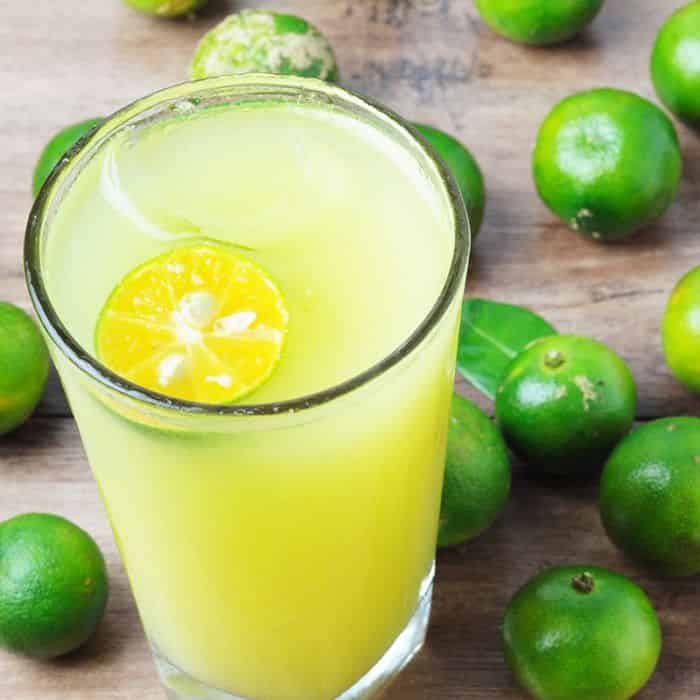 Getting your favourite nasi lemak meal has never been easier with GrabFood. All of their meal choices are conveniently available on the GrabFood app. Whether you are looking for a simple individual meal or a looking for a group dinner, GrabFood's nasi lemak delivery with Crave has you covered with just a few clicks.
The images used are for illustration purposes only*
With Halloween just around the corner, we're challenging you to a test of guts! How daring are you when it comes to spicy food? We
Read More »
Pastries, pancakes, pasta – and that ubiquitous cup of coffee – check out our user-recommended brunch and brew delivery options! What sort of meal are
Read More »
Prata, prawn mee, laksa, kaya, and more – check out our user-recommended local food delivery options! What sort of meal are you looking for?
Read More »