Craving for that delicious bowl of wanton mee but too tied up at work or lack the energy to make the trip? No worries! Satisfy your hunger by having your favourite hawker food delivered right to your home or office with GrabFood's food delivery service. GrabFood delivers from numerous hawker centres in Singapore so you can get your fix of popular local dishes at awesome prices. From tasty bak chor mee loaded with quality ingredients to crispy chicken penyet with the perfect crunch, the list of hawker food available is endless. Now you no longer have to make the tedious trek under the hot sun to the hawker centre as GrabFood will do the work for you!
Hawker food just got better.
Hawker centres are essentially a food heaven for the masses! A collection of food stalls are conveniently housed in an open-air complex, where people can select from a mind-boggling array of affordably-priced food and dine on the spot. As a one-stop destination for excellent yet inexpensive food, it's no wonder hawker centres serve as a popular dining destination for locals and tourists alike!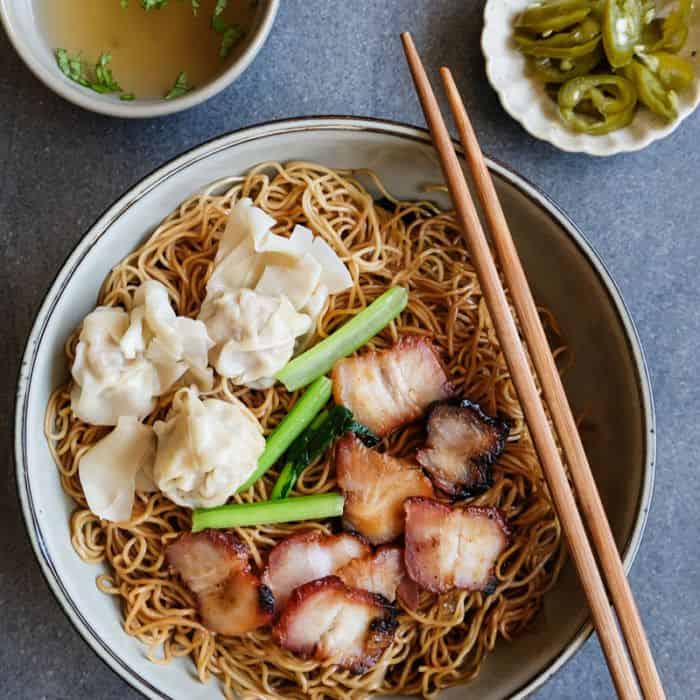 Come lunch and dinner time, you can see the crowds forming and long queues snaking as everybody, from families to office workers, gather at the hawker centre for a good meal. So what kinds of dishes can you expect at these huge food complexes? The best of what the cultural melting pot of Singapore has to offer, of course!
You can find practically anything under the sun to suit your taste buds, including Chinese, Malay, Indian and Western food, as well as other types of cuisines such as Japanese. When it comes to hawker food, you can't miss out on trying certain dishes, such as the famed chicken rice or a flavourful bowl of laksa, just to name a few. If you want to know more about what's good in the local hawker scene, read on!
Available for lunch and dinner, now you have a great variety of affordable hawker fare to choose from! Here are some of our top picks of popular dishes (some even come with notable mentions!) that can be found in various well-known hawker centres in Singapore:
Michelin Star Hill Street Tai Hwa Pork Noodles from Tai Hwa Eating House: The world's first and only Michelin-starred bowl of dry pork noodles, you wouldn't want to miss this savoury delight! Various ingredients such as minced meat, sliced pork and pork liver lie atop a bed of firm noodles coated with an addictive sauce that'll have you wanting more!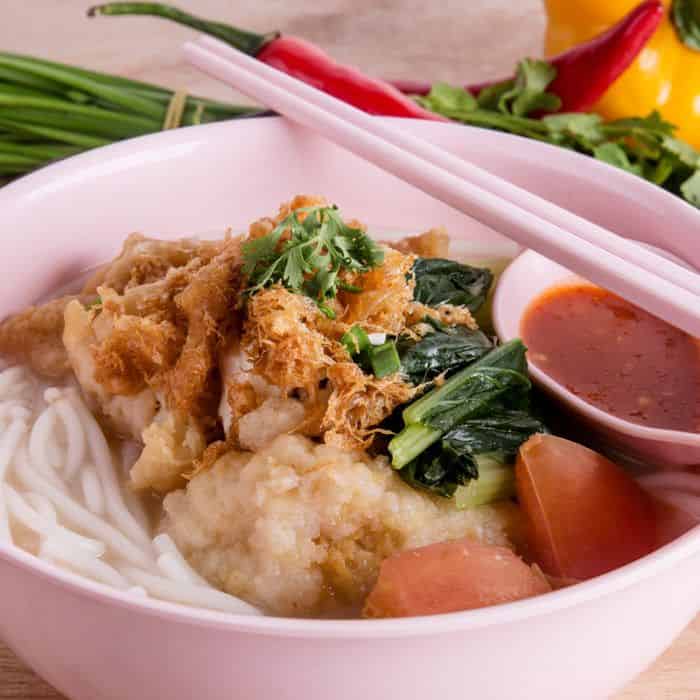 Michelin Plate Ji Ji Char Siew Wanton Noodle from Hong Lim Food Centre: Food blogger-approved, this humble dish consists of springy noodles tossed with Ji Ji's secret recipe fragrant sauce and topped with crispy fried wantons, their signature prawn dumplings and tender slices of char siew. Absolutely mouth-watering!
Famous Arcade Mixed Fish Soup with Rice (with milk) from The Arcade: A crowd-favourite, this fish soup stall offers the best of both worlds with its Mixed Fish Soup, served with lightly battered fish fillets and smooth fish slices in a bowl of comforting, milky soup accompanied with rice.
Rayyan's ¼ Cut Fried Chicken Penyet from Amoy Street Hawker Centre: Look forward to a generous portion of chicken boiled in a flavourful broth before being deep fried to golden perfection. Savour the crunch of the crispy and juicy chicken as you have it with fragrant rice and sambal chili that packs a huge flavour punch!
Complement your meal with additional sides, such as the Michelin Maxwell Popiah, Michelin Maxwell Rojak, Michelin J2 Curry Puff Potato or even the famous Rochor Beancurd Tau Huey to end off your meal on a sweet note.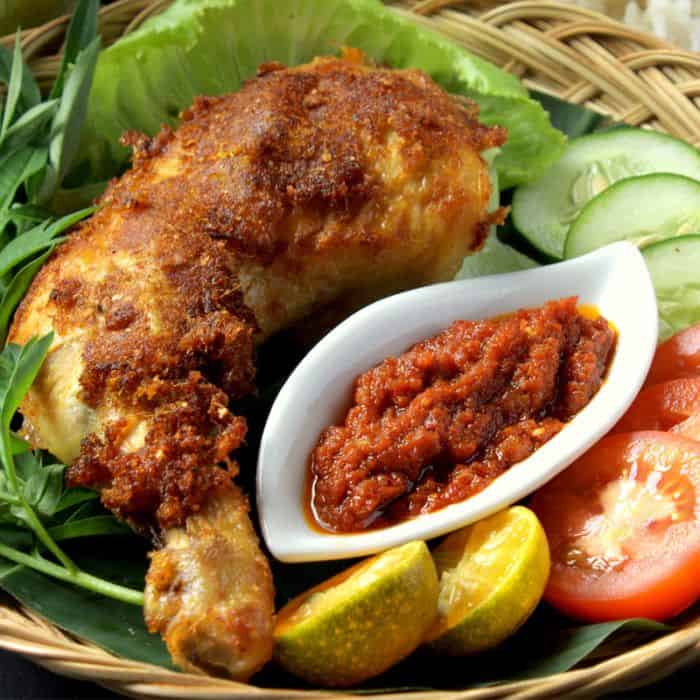 With GrabFood's food delivery app, enjoy your favourite hawker food in the comfort of your home or office. No more crowded areas, long queues or sweat stains! Get your delivery fees waived off with all orders under Grab Hawker Picks, just apply the promo code HAWKER when you check out.
The images used are for illustration purposes only*>
With Halloween just around the corner, we're challenging you to a test of guts! How daring are you when it comes to spicy food? We
Read More »
Pastries, pancakes, pasta – and that ubiquitous cup of coffee – check out our user-recommended brunch and brew delivery options! What sort of meal are
Read More »
Prata, prawn mee, laksa, kaya, and more – check out our user-recommended local food delivery options! What sort of meal are you looking for?
Read More »