Celebrating a friend's birthday and throwing a potluck dinner? Having a night-in with a special someone? Whatever the occasion, you're spoilt for choice when it comes to food delivery in Singapore. With so many options on GrabFood, it can be pretty hard to decide what's best suited for different occasions, and for those looking for vegan or halal food delivery, it can get a little tricky sometimes. But not to worry—we have a mini cheat sheet for you. Here's a list of 5 of the most versatile types of food that you can order in for any occasion and any place (vegan and halal options included). Food delivery has never been this easy. Enjoy!
Sushi is just one of those foods that almost everyone loves because it's not only tasty and healthy, it can also be easily customised to suit every individual's taste. Prefer cooked fish? No problem. Raw fish? Sure. Not into seafood? There's avocado, eggs, chicken and other kinds of meat. Vegetarian or vegan? Easy.
Best of all, sushi is versatile and can be as casual or fancy as you want it to be. For a more casual occasion, try Maki-San (halal-certified). You get to customise your very own sushi roll and fill it with tasty ingredients and sauces. If you'd prefer slightly fancier sushi for a special occasion, Itacho Sushi delivers everything from roasted salmon sushi to blue fin tuna sushi sets right to your doorstep.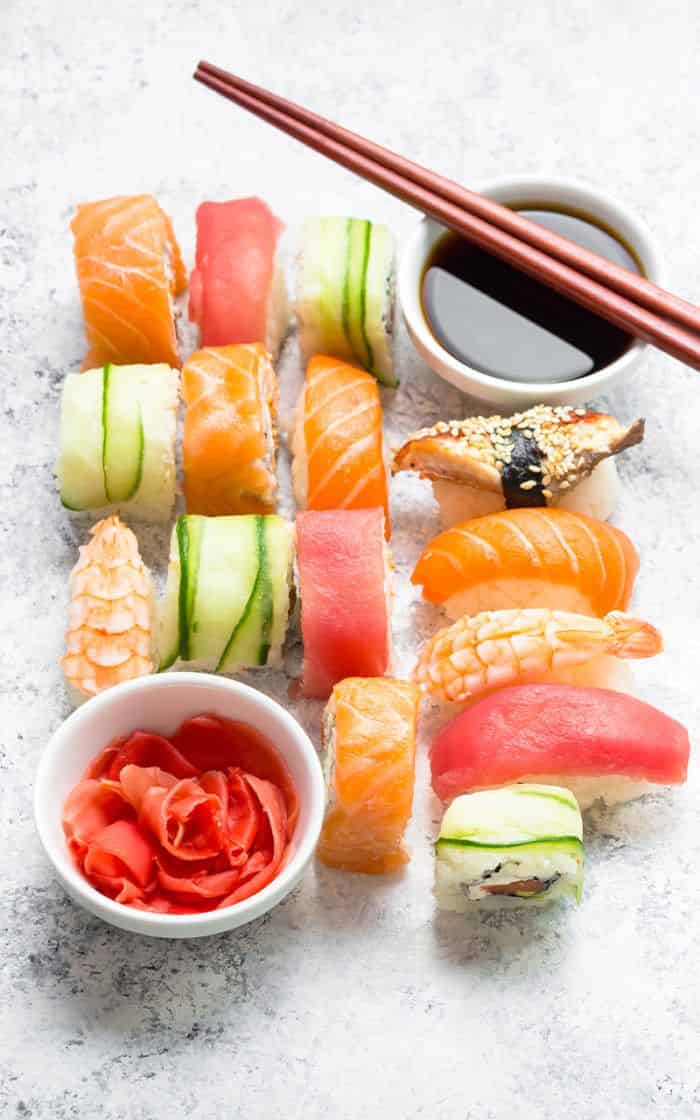 Nothing beats having some mouthwatering chicken no matter the occasion, and you're spoilt for choice when it comes to GrabFood's chicken options. Arnold's Fried Chicken (halal-certified) is one of the most popular fried chicken establishments in Singapore—and for good reason. Their fried spring chicken is cooked to perfection: juicy and tender meat with well-seasoned, crunchy skin. Best of all, each spring chicken set comes with Arnold's signature cheese dip.
We can't talk about chicken without mentioning one of the best kinds: Korean fried chicken. Some of the best-reviewed Korean chicken restaurants that deliver straight to your door are: Chicken Up, Oven & Fried Chicken and Jinjja Chicken (halal-certified).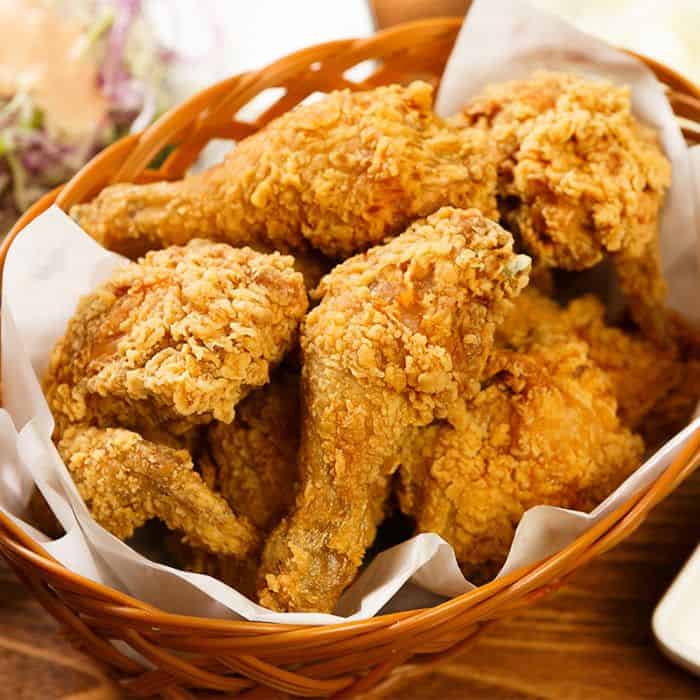 Pasta is one of the most versatile kinds of food that suits just about any occasion, and can go from simple to fancy with just a few ingredient changes (and the addition of some wine. If you're having a potluck or picnic, a simple Bolognese, aglio e olio or vegetarian pasta from PastaMania (halal-certified) or d'Good Café is perfect. If you're having a special dinner date at home, you can get some fancier pasta delivered from Lucca's Tattoria. Some of their popular dishes include the Salsiccia Pomodoro and 5 Cheese Pasta.
Who doesn't think of pizza when talking about food delivery? Everyone loves a good pizza, and it's another versatile kind of food that can be as simple or fancy as you'd like it to be. Plus, if you're vegan or vegetarian, there's always a veggie option. For something casual, try Pezzo (halal-certified) or Domino's Pizza (halal-certified), and for a slightly fancier option, try the highly-rated Bel Mondo Italian Kitchen.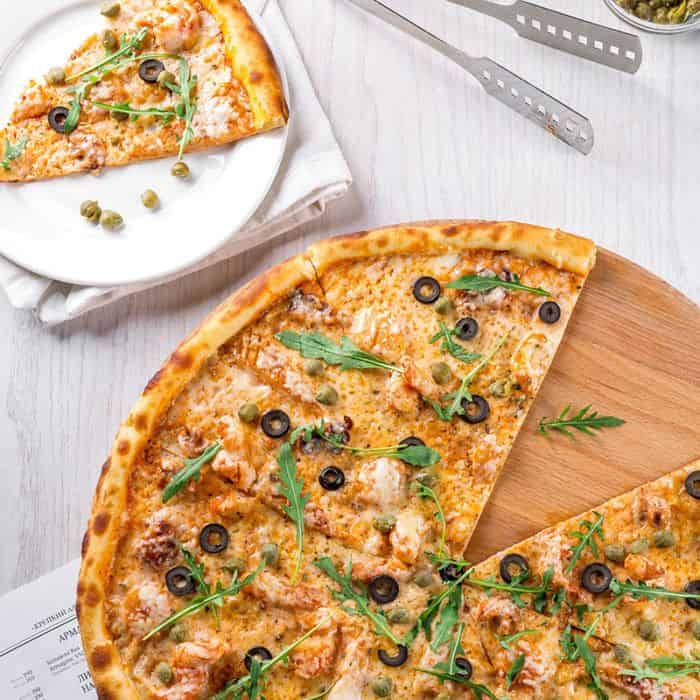 Mexican food is one of those cuisines where everyone can find something on any occasion. For something casual, try Barrio by Mex Out's burritos which are served with Mexican rice, black beans, guacamole, cheese, sour cream, and pico de gallo in either a wrap or a bowl. Another popular pick is the Baja Fish Taco, with beer battered sea bass, red cabbage, chipotle mayo and pickled red onion wrapped in a tortilla.
Guzman Y Gomez uses fresh ingredients and authentic techniques to create delicious Mexican food. Besides burritos, you'll find burrito bowls of grilled chicken, grilled steak and slow roasted pork, with mild or spicy options. You can even customise your tacos to your liking! Add a side of corn chips to make your meal extra satisfying.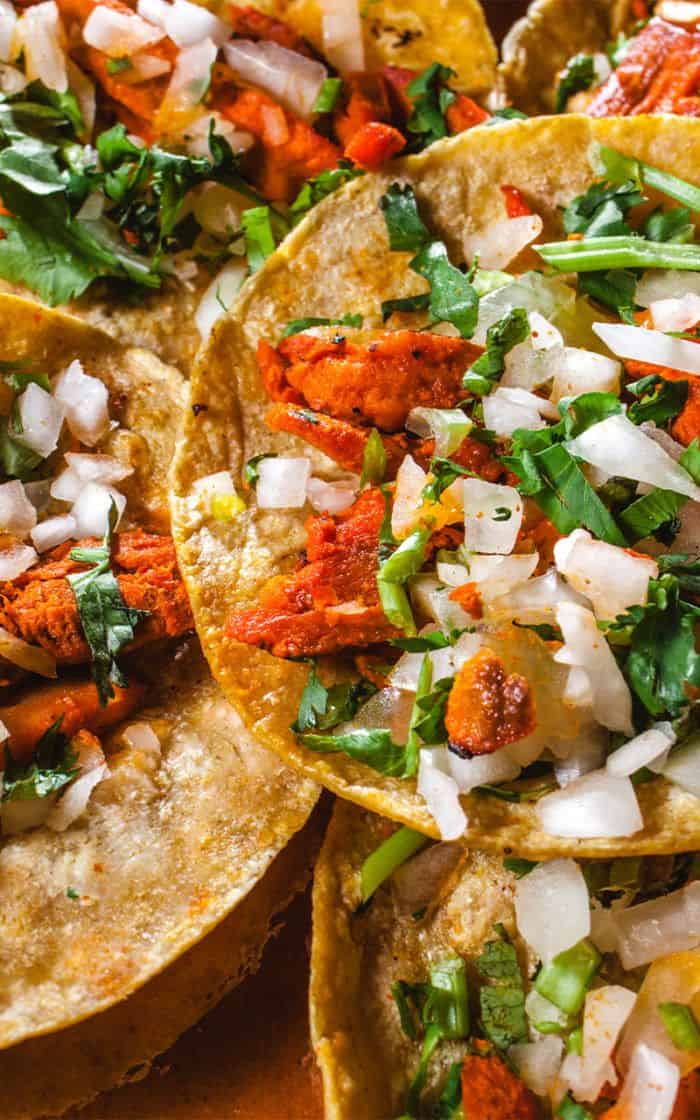 The images used are for illustration purposes only*
With GrabFood's food delivery app, find yourself the perfect vegetarian meal to be delivered right to your doorstep and satisfy your tummy while staying healthy at the same time.
Read More »
With all the time and effort you saved by ordering from GrabFood's food delivery app, take the opportunity to bond with your family and friends over a delicious and hearty meal that's fit for royalty.
Read More »
Whether you want a quick bite or a different dining repertoire, GrabFood's Mexican food delivery service ensures that you get your fix of decent Mexican fare with no fuss at all.
Read More »