There is no food in this world that unites strangers than fried chicken. This comfort food transcends boundaries where there are different variations like Korean Fried Chicken, the authentic American Fried Chicken and the Singaporean Har Cheong Gai chicken. Luckily for us Singaporeans, we have a huge selection of restaurants we can enjoy. To make your life even easier, we have narrowed down to the top 5 options that are offers fried chicken delivery to your doorstep.
This quaint little cafe is situated at Tai Seng but serves Western Cafe dishes that have earned great reviews. One of my personal favourite fried chicken is their Honey Paprika Wings. 10 crispy fried chicken wings are delicious and easy to eat just by themselves, but 23 Jumpin went ahead and topped these wings with paprika and parsley flakes and drizzled with honey to tingle your taste buds. Instead of heading down to the industrial estate of Tai Seng, reach out through GrabFood delivery to satisfy your fried chicken cravings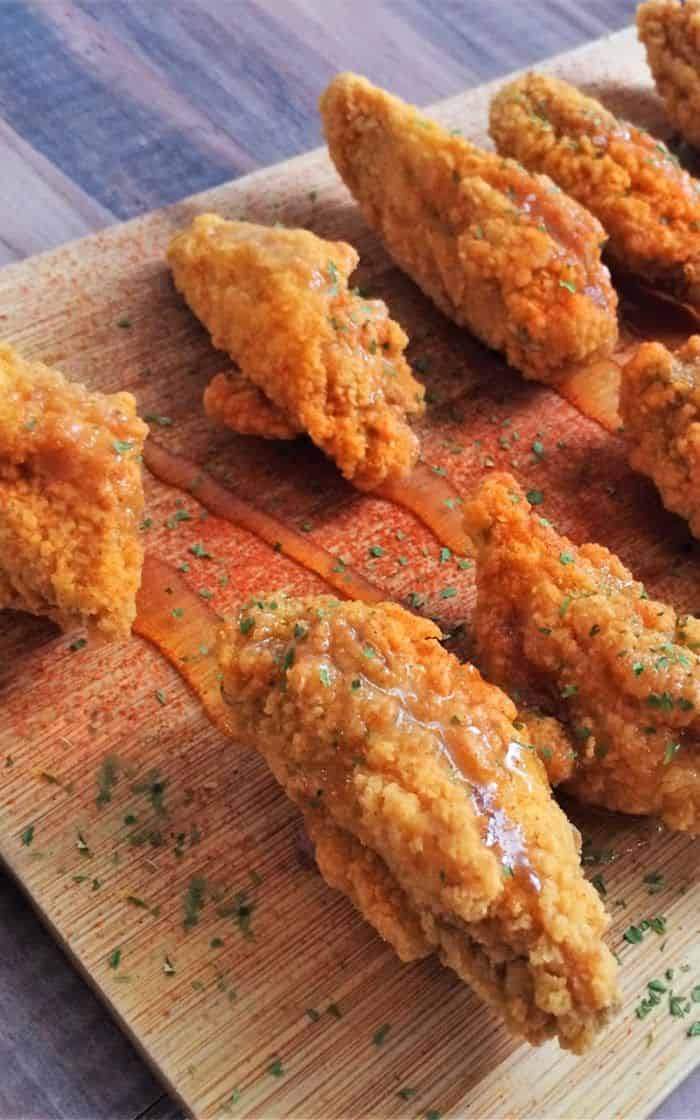 Another cafe on this list is Lola's Cafe in Kovan, and they too serve up their version of Honey Paprika Crispy Wings. They offer mid joint chicken wings deep-fried to perfection and then topped with paprika and spices with drizzles of honey on top. In addition, they serve some of the best and unique pastries in Singapore and perhaps refresh your palate with a Lemon Meringue Tart as a treat to yourself after a hard day's work.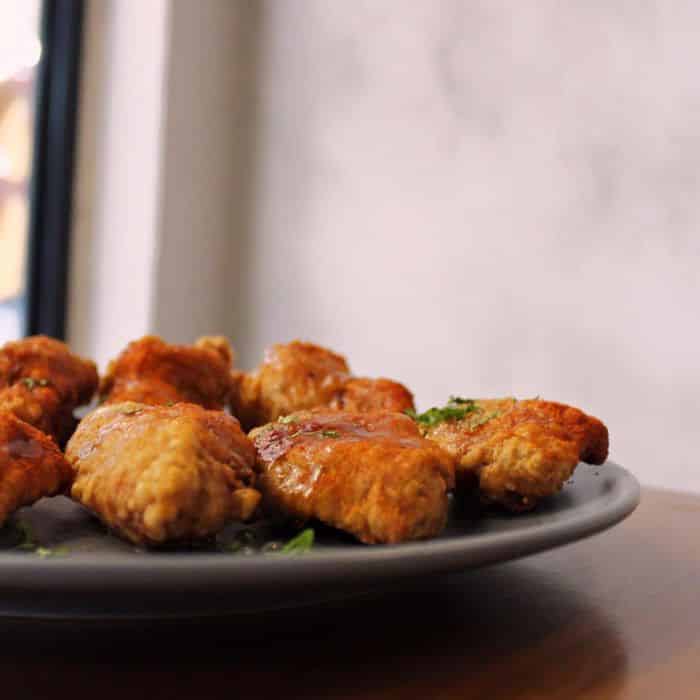 This international fried chicken chain has to be mentioned when their signature products are Original and Spicy Chicken. They offer different meal sizes from the 2 Pieces Chicken Meal to 8 Pieces Chicken Meal to best suit your different needs from individual meals to a party. Furthermore, Texas Chicken meals also include various sides of differing options, from fries to mashed potato, honey butter biscuits and drinks. Talk about a full meal! The best part is you get to enjoy this at the comfort of your sofa or dining room while watching the television with fried chicken delivery to your doorstep.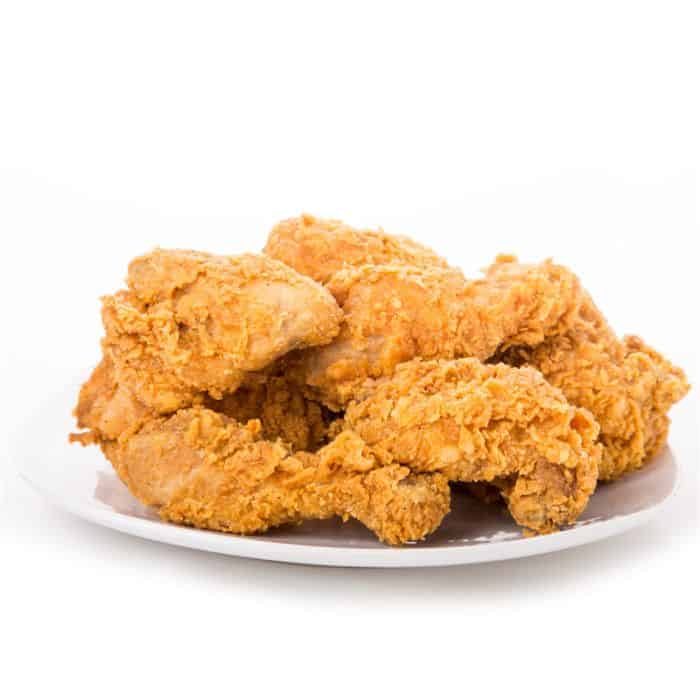 Looking for a halal fried chicken store? Nene Chicken is one of South Korea's popular fried chicken. Their version of the fried chicken is golden brown and coated with a variety of sauces. They offer juicy tasting meat but also a crispy batter to tickle your tastebuds. They offer 2 Pieces Chicken to even a Whole Chicken to suit your needs! The interesting thing that sets them apart is being able to choose the sauce to dip your delicious fried chicken in, like cheese dips, soy or spicy. Nene Chicken hopes their customers feel happiness through their fried chicken and I am sure you will feel it as well!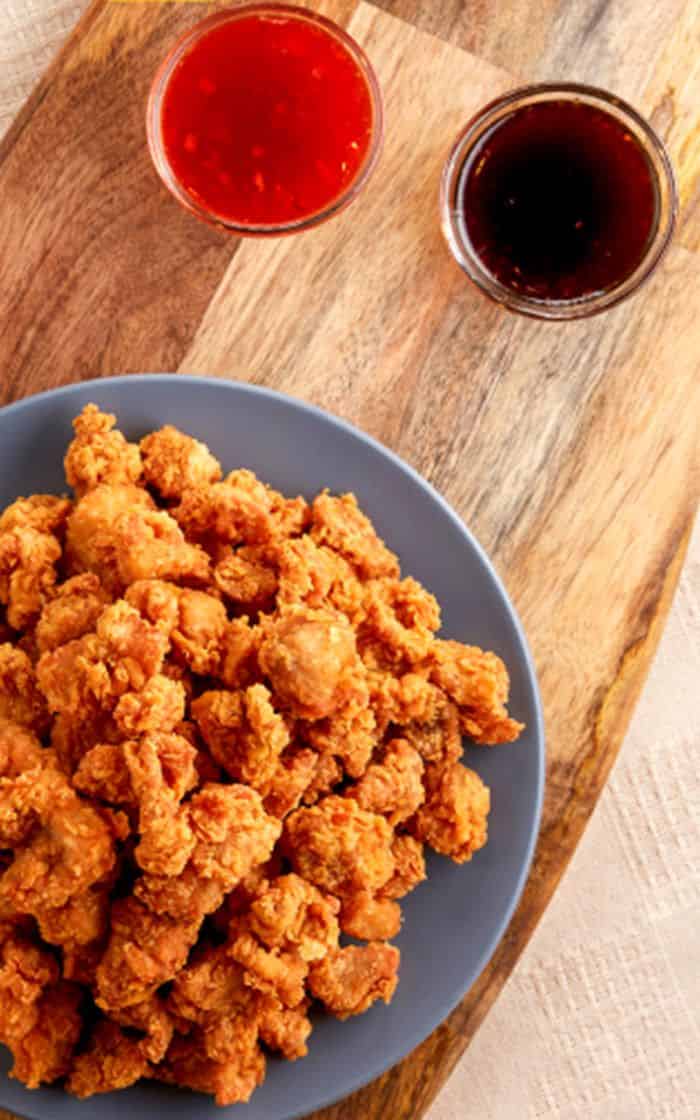 We end off the fried chicken hunt with a local favourite in the form of Nasi Ayam Penyet. For the unacquainted, Ayam Penyet, or smashed fried chicken, is a traditional Muslim food. After the meat is fried, the chicken is hit with a pestle to flatten it slightly and served with fragrant steamed rice, sambal belachan and other sides for a full meal. Uncle Penyet Fusion serves up their own rendition of their Nasi Ayam Penyet across their different stores across Singapore. It is a crowd favourite, Halal and serves one of the spiciest sambal belachan! You can now enjoy Uncle Penyet Fusion away from noisy coffee shops or long queues by ordering it online to you.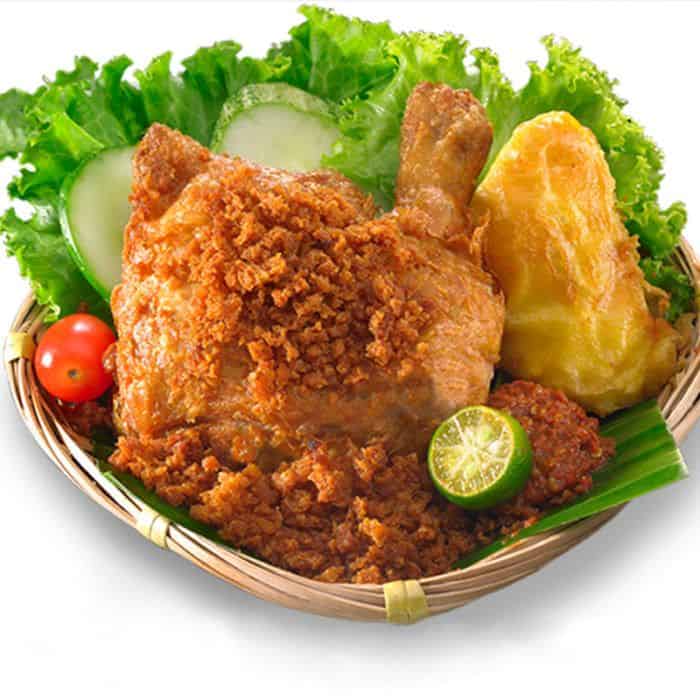 With GrabFood, ordering from these merchants have never been easier! You can easily satisfy your fried chicken cravings with express fried chicken delivery. Simply download the Grabfood App, search for your favourite restaurant and wait for to arrive at your doorstep. Download Grab app today!
The images used are for illustration purposes only*
With Halloween just around the corner, we're challenging you to a test of guts! How daring are you when it comes to spicy food? We
Read More »
Pastries, pancakes, pasta – and that ubiquitous cup of coffee – check out our user-recommended brunch and brew delivery options! What sort of meal are
Read More »
Prata, prawn mee, laksa, kaya, and more – check out our user-recommended local food delivery options! What sort of meal are you looking for?
Read More »