When you think of Chomp Chomp Food Centre, supper food immediately comes to mind. Banking on the fact that throngs of hungry supper diners prowl the hawker centre daily, Mr Raymond Ang, 32, started Wang Lok Lok back in 2014.
With the aim of bringing Johor Bahru's popular skewered sticks to Singapore, his stall was a success, with him even managing to open a second stall selling barbecued chicken wings and satay.
When the pandemic struck, Mr Ang rushed to register as a Grab merchant-partner, fearing a potential lockdown. His foresight managed to help sustain the five staff working alongside him and his wife, with digital orders boosting daily takings by 10-20%. With Grab's mix-and-match function, customers order not just lok-lok but also dishes like chicken wings and drinks as well. It was because of this that Mr Ang managed to find a new group of superfans for his skewers, with the highest single transaction through GrabFood coming up to $150 worth of lok-lok, chicken wings and satay. Some of his newfound fans from GrabFood even head down personally to visit his stall post-lockdown.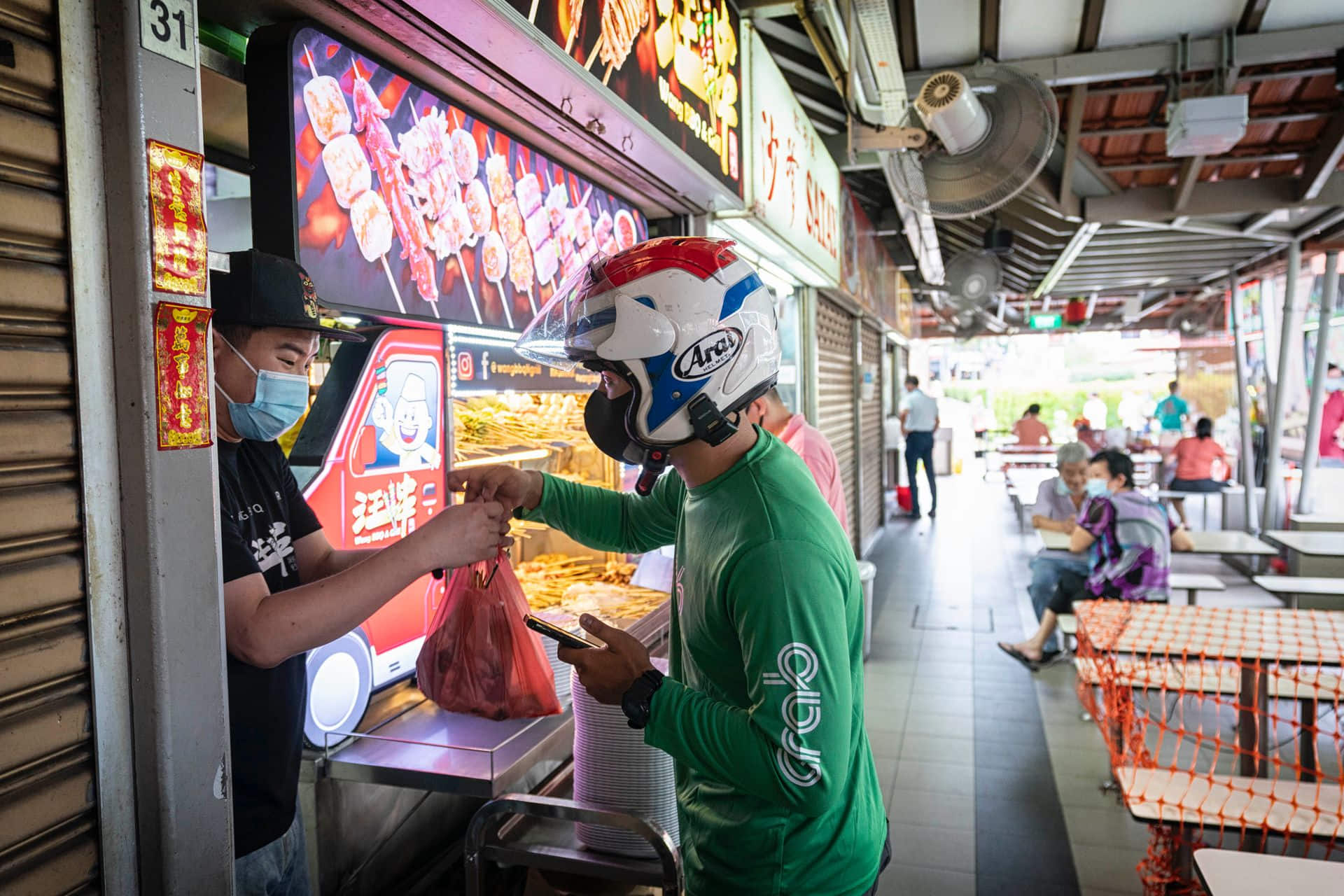 Why and how did you get into the hawker business?
I started this hawker business seven years ago. Back then, Singapore didn't have many lok lok stalls, so I took it as an opportunity for me to grow.
Why did you choose to have your stall at Chomp Chomp?
I knew Chomp Chomp way before I actually came to work here. (I like) the people, the culture. There are a lot of customers… I believe that it will become a Singapore heritage (spot).
What do you think of the GrabFood All-in-One Delivery (mix and match) feature?
I think this Grab mix and match is really very good, because customers can have everything in one basket… not only lok lok, but maybe some drinks, chicken wings. This is the best idea. I just have to pick (and pack) the food that the customer wants. When the Grab riders come, they can just collect and go.