Celebrate 2019 with a bang! Give yourself a pat on the back for making it through 2018, leave your regrets and worries behind and embrace the new year. Start this new chapter with good food for the perfect excuse to get together with family, friends and colleagues. From reconnecting with one another to commemorating accomplishments at the workplace, make meal times a reason to celebrate with the GrabFood app, where you can order food delivery of the best food in Singapore. That's not all! A new year also means new restaurants as GrabFood expands its list of restaurants to keep things fresh and exciting. Here's wishing everybody a happy new year filled with delicious memories!
With the New Year comes new additions to the extensive list of food options on GrabFood! We understand how browsing through an unchanging catalogue of food might be dull and boring, so we have shaken things up a little and refreshed our selection of eateries for your dining pleasure. Expect to discover new restaurants in Singapore as well as the best food around town and beyond! Take your pick from a variety of cuisines such as Western, Japanese and Korean, and complete your meal with a drink or dessert. GrabFood has got your back for anything that you may crave!
If you're wondering what's new on GrabFood, here's list of new restaurants available for delivery that serve some of the best food in Singapore.
Western: Find all your favourite Western food under one roof at The Assembly Ground, which offers a selection of mouth-watering dishes ranging from brunch items to burgers and pasta. The Assembly Brunch, The Assembly Burger and the Baby Scallop Aglio Olio are some of the must-tries on the menu, don't forget to give them a go!
Japanese: When you need a fulfilling meal, slurp up a comforting bowl of udon or dig into a hearty rice bowl from Maragume Udon & Tempura. Popular options include Pork Udon in Spicy Miso Soup, Beef Rice with Grilled Eel and Clam Udon in Bonito Broth, so don't miss out on these tasty bowls of satisfaction!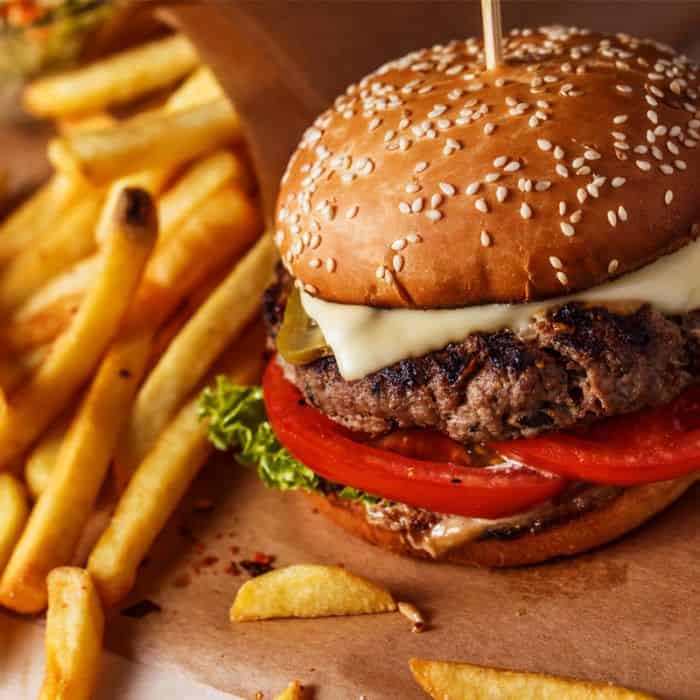 Korean: Have yourself a wholesome Korean meal with Hansang Korean Family Restaurant, which serves an array of delectable Korean fare, including Bibimbap, Jjajangmyeon and Kimchi Jigae. Feast upon these traditional Korean dishes and savour the authentic flavours that are simply irresistible.
Beverage: If you're searching for a thirst-quencher, look no further than TP Tea, a famous bubble tea shop hailing from Taiwan. Try out their popular drinks, including the classic Pearl Milk Tea and the Tie Guan Yin Tea Latte, a heavenly combination of roasted oolong tea topped with fresh, frothed milk.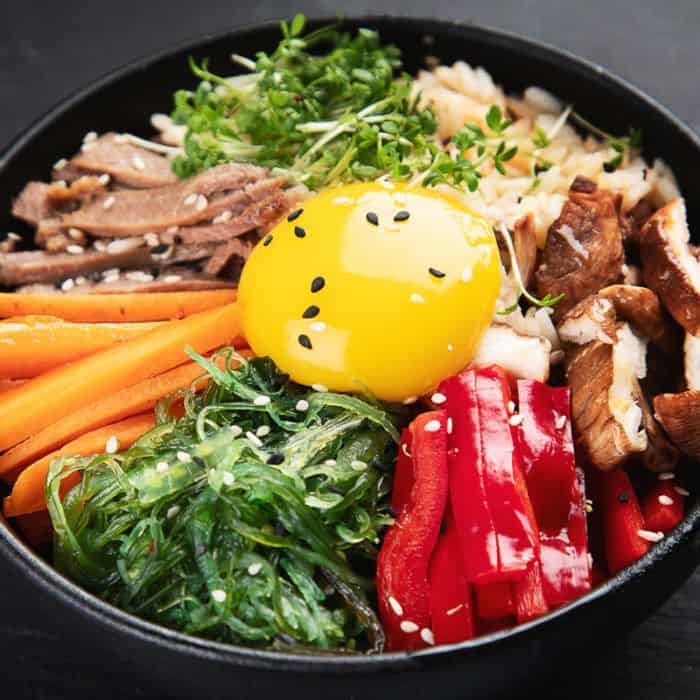 Dessert: For a sweet end to your meal, why not order from The Lunch Box/ Sweet House? From refreshing coconut bowls to juicy mango creations, the fruity desserts are just what you need to beat the heat!
There's plenty of other new and wonderful dining options to choose from on GrabFood's food delivery app, so pick up your phone and browse through GrabFood today!
The images used are for illustration purposes only*
With Halloween just around the corner, we're challenging you to a test of guts! How daring are you when it comes to spicy food? We
Read More »
Pastries, pancakes, pasta – and that ubiquitous cup of coffee – check out our user-recommended brunch and brew delivery options! What sort of meal are
Read More »
Prata, prawn mee, laksa, kaya, and more – check out our user-recommended local food delivery options! What sort of meal are you looking for?
Read More »