Consider the standard industry method of collecting street-level imagery for a mapping campaign. Trained personnel systematically follow pre-planned routes, driving through city streets and along urban roads in a car fitted with high-resolution cameras on its roof to capture images of their surroundings. The camera's location and orientation are recorded with every exposure so images can be matched to their corresponding GPS position. This method creates a massive amount of data that is sent back to the head office on physical devices.
There are three major drawbacks to this type of mapping campaign: high setup and deployment costs, infrequent updates, and limited to work only on four-wheel vehicles. This method is not suitable for cities where two and three-wheel vehicles are popular, and for emerging countries where many of the roads have not been documented at all. 
In mapping Southeast Asia, Grab has considered the unique challenges of this distinctive region. Populations are spread across numerous islands, and road conditions range from superhighways to dirt tracks and narrow lanes. In many of the region's densely built cities, urban canyons hinder GPS signals.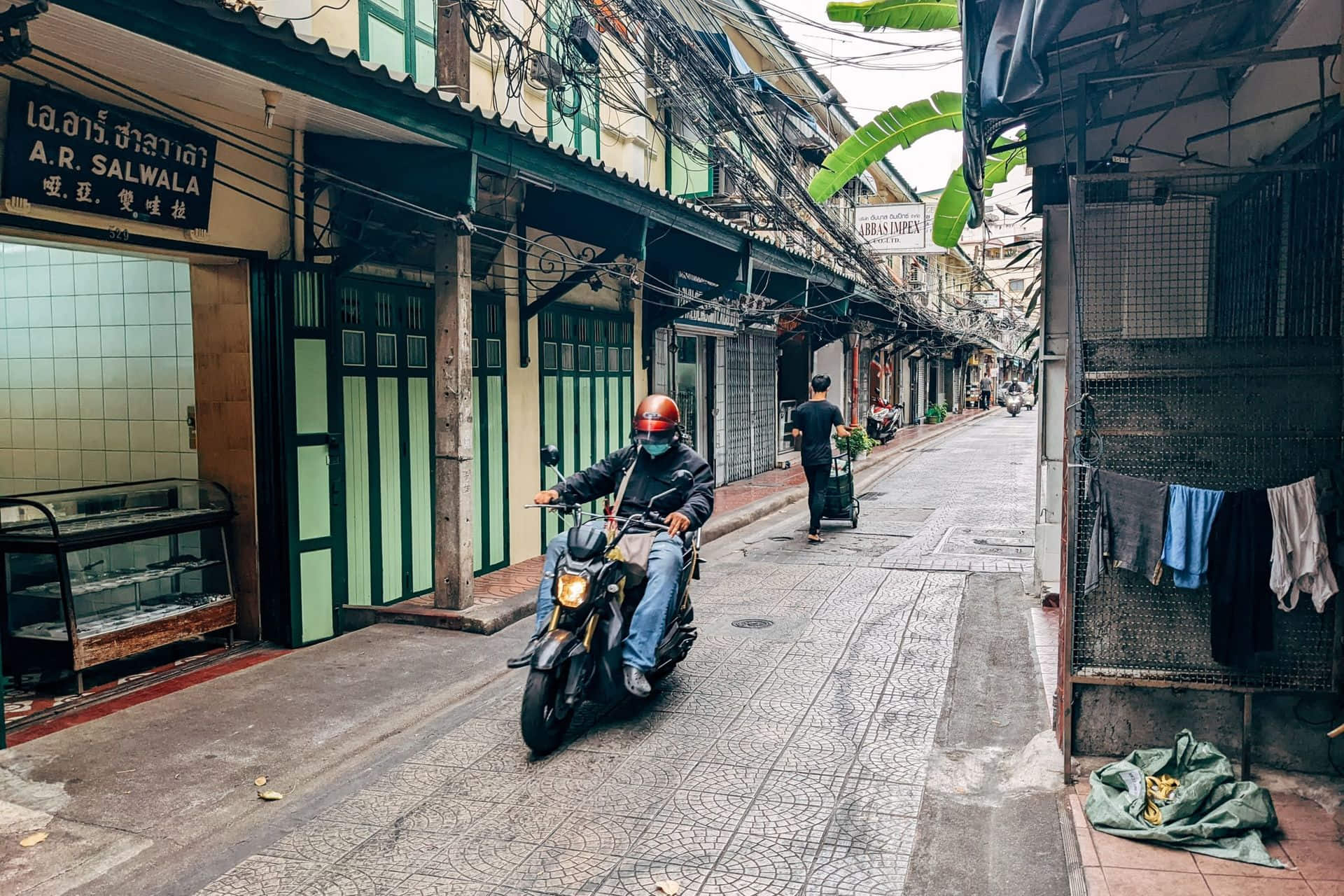 Rather than deploying specialist personnel and elaborate tools to collect street-level imagery, GrabMaps has taken a different approach. We harness the network and local knowledge of the Grab driver-partners on the ground to collect quality road imagery in cities where they live and work. We don't expect our ground team to be experts in using complex image collection equipment. Instead, we have developed KartaCam, a camera designed specifically for map making, which integrates everything required for accurate and efficient image collection into one device. More importantly, it is lightweight and easy for our partners on the ground to operate. 
KartaCam has a dedicated 2.0 trillion operations per second (TOPS) neural network EDGE artificial intelligence (AI) chip to enhance imagery collection. It incorporates a dual-band GPS receiver tuned to L1 and L5 Global Navigation Satellite System (GNSS) signals for more accurate GPS positioning. And the built-in Inertial Measurement Units (IMU) sensors collect data about the movement of the unit itself. A smart low power mode supports longer battery life, and the device can use 4G, 3G, Wi-Fi or Bluetooth connections to ensure images are easily uploaded to the cloud.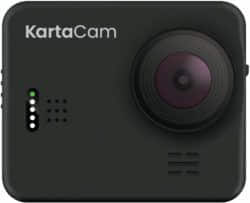 Using its 4G or Wi-Fi connectivity, KartaCam is connected to the GrabMaps Camera Management Tool, which means it can be remotely configured via the portal to improve efficiency. Also, through pairing and connection with KartaView, KartaCam is fully integrated into the GrabMaps auto-imagery collection pipeline, with tasks being allocated to the appropriate driver and automatically uploaded on completion.
Two versions of the camera are developed by our team. KartaCam has a wide 150-degree field of view, and KartaCam 360 Lite has four cameras grouped and synchronised to create a 360-degree field of view. Trials undertaken with KartaCam show that we can collect point-of-interest images and data comparable with professional-grade 360-degree data capture technology equipment that is twenty times more expensive.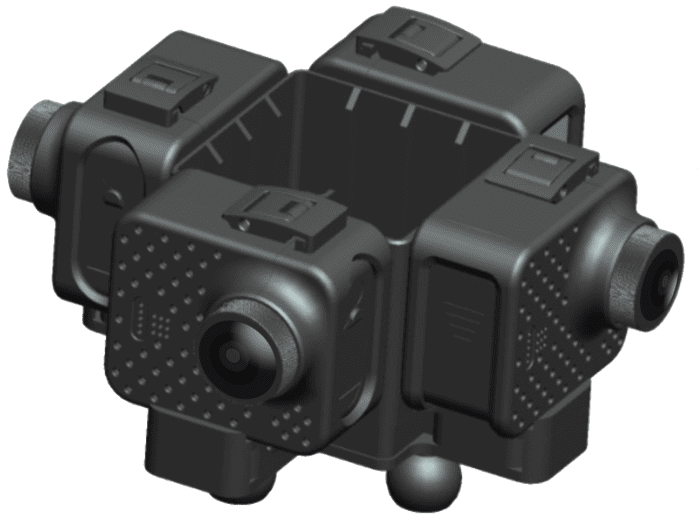 And, unlike the more expensive equipment, KartaCam has the advantage of being suitable for use with two, three, or four-wheel vehicles. Furthermore, this unique device includes EDGE AI that blurs detected faces and license plates in real-time, thereby respecting the privacy of citizens and the driver-partners who collect KartaView imagery.
The small, sleek KartaCam can be attached to a driver-partner's motorcycle helmet or car windshield, while the KartaCam 360 Lite is mounted on a car roof or attached to a pole on the back of a motorcycle. Drivers and riders using these cameras carry out their normal business of transporting people and delivering goods, at the same time as they collect high-quality street-level imagery and data to enhance GrabMaps. 
Grab's success in transportation and delivery services has relied on finding innovative solutions to address unique problems across the region. The ground-breaking KartaCam, designed and built in-house, is a prime example of how Grab does things differently in Southeast Asia.