GRBeyond Loyalty Program is back with more benefits and privileges!
Enjoy these exclusive privileges and discounts from GrabRentals & our participating merchant partners!
Step 1: Tap on "More 𝄘" in the bottom menu
Step 2: Tap on GrabBenefits on the Driver app menu
Step 3: Browse through the list of benefits available to you
Step 4: Tap on a benefit to find out more details
Step 5: Tap on "Save this Benefit" and then tap on "Use it Now".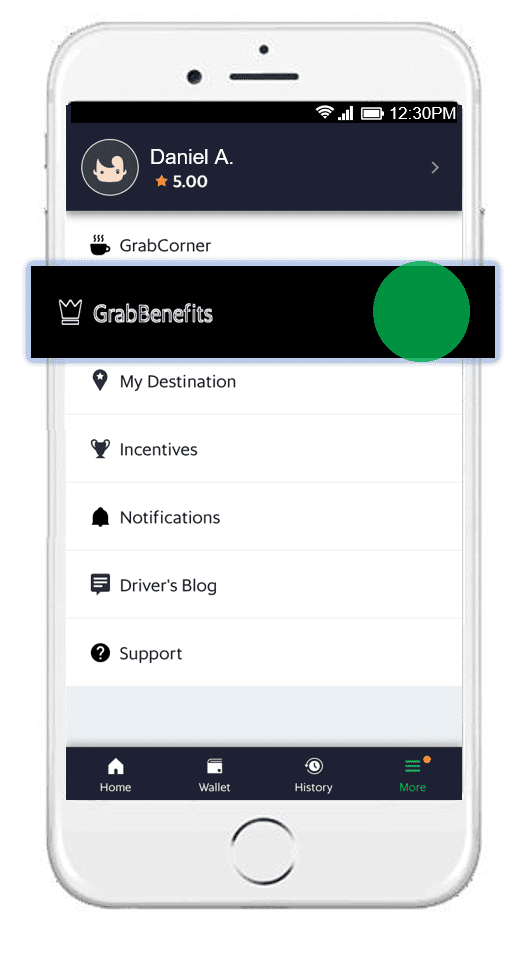 Using it this GrabBenefit at the participating merchant:
Find out more details on how to use it within GrabBenefits!
Updated on 22 Mar 2021
We are working to bring you more driver benefits. Keep a look out for the latest updates!
Vehicle Damage Protection Scheme @ only $1.60/day
 Get covered up to $3,000 on body repairs!
FREE V-Kool Paint Protection Film coating (inclusive of free installation and 6-month warranty)
Carwash & Vacuum services from $10
Anti-bacteria treatment @ $25
10% off storewide on Vitadeals website
limited to 15 redemption/month
Limited to 10 redemption/month
Limited to 5 redemption/month​
Up to 25% discount for prescription eyewear
UOB Stash Account/ Krisflyer UOB Account
+ Complimentary 6 month Personal Accident Plan coverage
+ Waiver of initial deposit amount
+ Waiver of service fees for all regional cash withdrawals on UOB ATMs (across Malaysia, Indonesia & Thailand)
+ Waiver of min. balance fee for 12 months
+ $20 SPC Petrol Voucher
Enjoy from $18/month on Mobile Plans
1. Why I cannot see these benefits on my GrabBenefit in the Grab driver app? 
Can't find your question above?
Click here for more FAQ. Alternatively, you may wish to contact us at 3138 8644 or email us at grabrentals.sg@grab.com.
Rent from GrabRentals today!