Not your usual coconut shake store, Super Coconut offers a wide array (30 to be exact!) of flavours including unique ones inspired by traditional local desserts like Taro and Cempedak. The brand is the brainchild of Singaporean entrepreneur Clement Poh, who graduated from Le Cordon Bleu and worked as a chef in Australia for five years before returning to Singapore in 2020.
When he came back to Singapore, Clement immediately realised that coconut shakes were fast becoming a nationwide sensation; its popularity catching up with Singaporeans' well-loved bubble tea beverage. He was intrigued and got right to work in his home kitchen, experimenting with healthier coconut-based milkshake recipes. For starters, he made sure that all his coconut shakes would be made of fresh fruit blends, like the yam paste used to make Super Coconut's Taro Coconut Shake. He also concocted his own homemade syrup to be used as an optional sweetener for some of the shakes.
It wasn't long before Super Coconut opened its first outlet in August 2021 in Orchard. But things weren't all smooth-sailing. In fact, a new wave of the pandemic dashed walk-in business so much so that Clement had to let go of many of his employees within a mere month. During these months, Clement sometimes ran a one-man show managing everything from research and development to serving customers at the store.
Despite the struggles he faced in starting a business at the peak of the pandemic, he was determined to grow the business. He opened stores at Hougang 1 and One@KentRidge at the end of last year and listed it on GrabFood earlier this year, actively participating in marketing campaigns like the GrabFood Hot Deals campaign. He very quickly started to see strong results, with his GrabFood sales increasing by 315% from January to July 2022. Encouraged, Clement decided to register for business review sessions at the GrabMerchant Centre so he could build on the early success he was seeing with his delivery business.
Through the GMC sessions, Clement was able to better understand his customers' ordering patterns and the best ways to engage them. The insights he gained helped him strategise menu changes and optimise GrabFood marketing campaigns to join. Today, GrabFood makes up more than half of the daily sales at Super Coconut and they are one of the top 10 fastest growing brands on the platform.
As a small business owner, he especially values the close partnership with GMC account managers who are actively partnering with him to grow his business. With the help of GMC, Clement is looking forward to opening Super Coconut outlets in GrabFood's high traffic areas and cloud kitchens. Beyond coconut shakes, Super Coconut will also be slowly releasing more menu items like coconut-based hot drinks and desserts.
Grab users can look forward to Grab-exclusive menu items from Super Coconut during the upcoming Mega Sale campaign this November.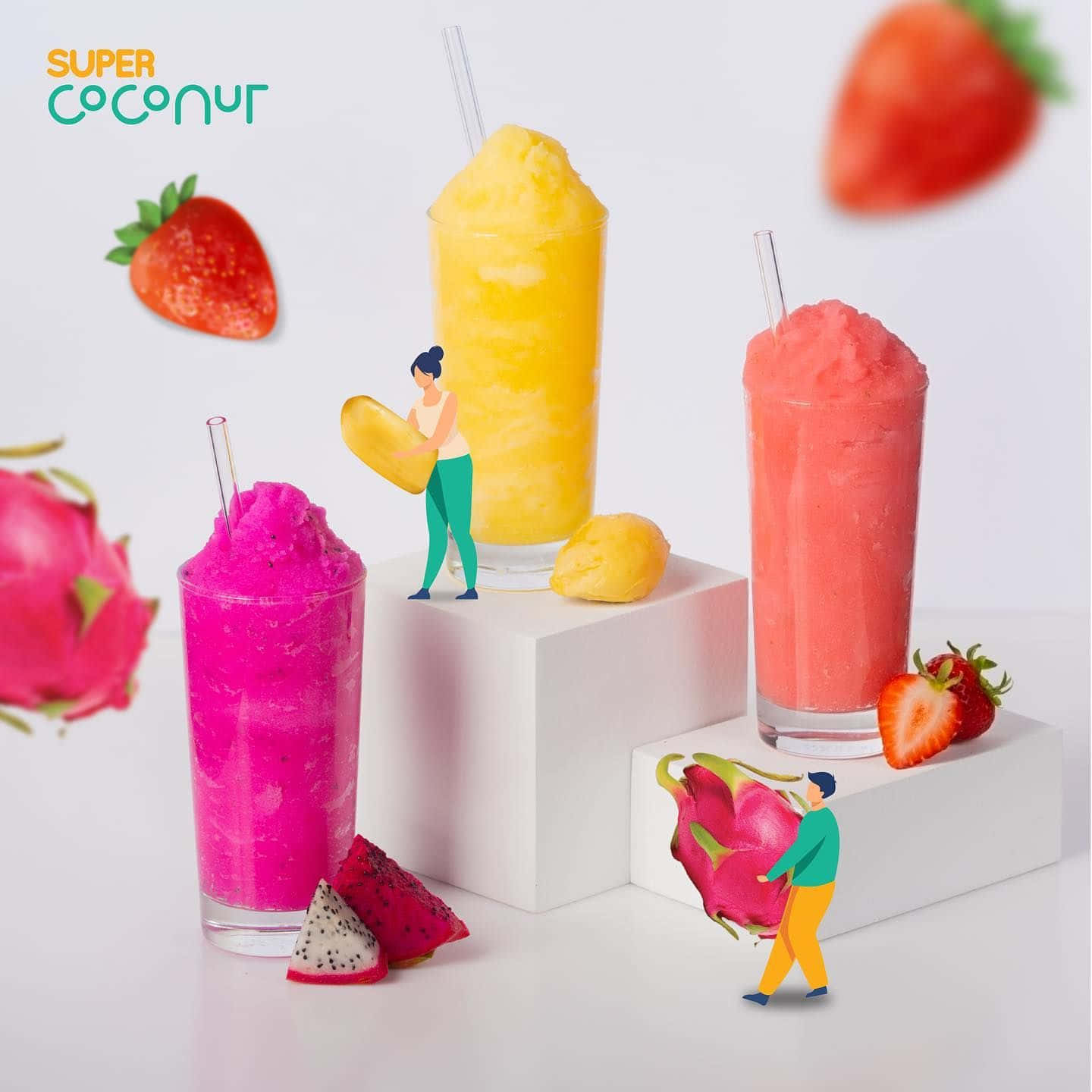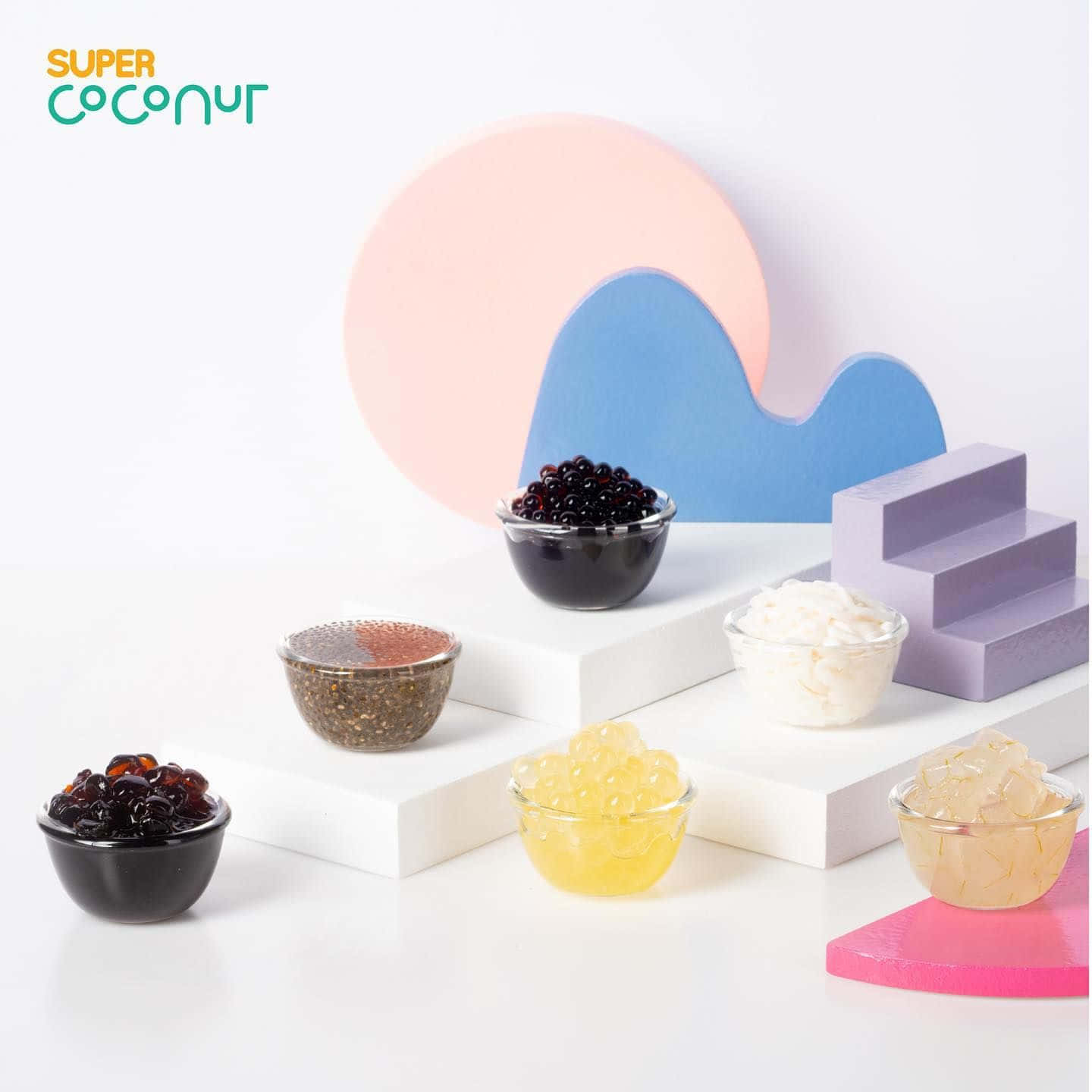 We spoke to Clement to find out more about his entrepreneurship journey:
The pandemic must have been a tough period to get through, on a personal and business level. How did you get through it?
I started my business during the pandemic so it was tough for me on both ends but I did my very best and tried to stay as positive as I could! Doing this also gave me confidence in myself and allowed me to keep pushing forward. Although growing my customer base was tougher during the pandemic, I tried my best to interact with as many customers as I could both online and offline. With their feedback, I was able to work on Super Coconut's menu more efficiently and improve my recipes. The good reviews were also very encouraging and assuring during this time.
How has GrabMerchant Centre helped the business?
After a few months on Grab, I was encouraged by the increasing sales to further engage in Grab's services so when the opportunity arose for me to engage Grab Merchant Centre's (GMC) services, I decided to give it a shot! I mean, you never try, you never know! So far, it has been very helpful for me. Gaining access to the various data GMC has provided me with has allowed me to gain more insight to the business' trends and consumer behaviours. For example, seeing things like the consumer funnel has allowed me to analyse why our customers leave items in their cart without checking out.
What is one advice that you will give to other small business owners?
Definitely to sign up for as many Grab campaigns as possible! Campaigns have been very helpful for Super Coconut in gaining exposure to customers and bringing in sales. Also, don't miss out on GMC – try it out, let it run for maybe half a year and attend the GMC business review. Hearing new perspectives on my business has helped me grow my business more efficiently.