You might have heard of GrabHitch being a social carpooling service. But do you know what it really means?
In a nut shell, GrabHitch drivers are ordinary commuters who hitch you on the way to/fro work. Being professionals themselves, they don't drive for a living but for recovering petrol costs instead.
Let's find out what are the top 3 practices of 5-star Hitch Riders well-appreciated by our carpooling heroes.
1. Honour your commitment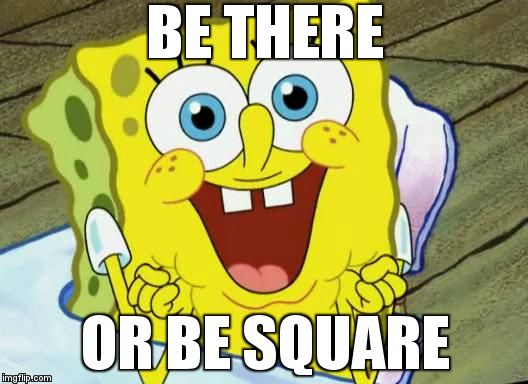 Source: Imgflip
Have you ever made an appointment with someone and that person didn't show up? It's a horrible feeling to be stood up so please don't pangseh your Hitch Driver once the ride has been confirmed.
If you have a change of plans, be considerate and text your driver at least 15 minutes in advance so that he/she would not make a wasted trip by heading to your pickup point in vain.
The worst thing to do is to "ghost" on your Hitch Driver by not turning up or replying to messages. 😱
2. Be punctual 

Source: Quickmeme
Being punctual means being at your pickup point by the agreed time, and not waiting for your Hitch Driver to inform you that he/she has arrived before you start making your way down sloooowwwwly.
If our driver can make the effort to be on time, so can we 💪
3. Respect, Respect, Respect

Source: Quickmeme
A rule of thumb: treat your driver how you would a friend who is giving you a lift!
Greet a friendly hello. While you may not be the chatty sort, it wouldn't hurt to show some warmness by acknowledging each other's presence.
Offer to take the front seat if it's available. However, if you're unwell or prefer to sit behind, politely ask your driver if you could do so.
Keep the car clean. You may not be shelling peanuts or clipping your toenails during a hitch ride (both are true stories) but making sure you don't leave traces behind is basic courtesy. Remember, Hitch Drivers are using their personal car to give you a lift.
Whether you've booked your first GrabHitch ride because it was the most affordable option or you'd really wanted to give social carpooling a try, being a 5-star rider begins with the understanding that Hitch Drivers are NOT your personal chauffeurs.
A little consideration and kindness goes a long way 😉