When asked to think of gaming monitors, PRISM+ will likely come to mind. In just four years, it has quickly risen to become one of Singapore's most loved television and monitor brands, and has recently also expanded to Australia and Malaysia.
Seeing its popularity today, one might find it hard to imagine their humble beginnings back in 2017, where a small team of five bright-eyed youths huddled together in a small warehouse, which also doubled up as their office. It was in that warehouse that they worked tirelessly to achieve their dream of launching a direct-to-consumer electronics brand with a digital-first approach.
Their inspiration for PRISM+ came when its founding members wanted to do away with the marked-up prices of electronic products caused by the middleman stores and distributors. Of course, this was no easy feat as the absence of the middleman meant the team had to build a strong online storefront with robust payment processing methods. This also meant being agile enough to adapt to consumer trends of the moment. In 2021, PRISM+ adopted Grab's PayLater solution so shoppers could bring home their favourite products affordably and conveniently.
Being new to the local electronics scene, they also had to compete against larger international brands with strong track records and aggressive marketing campaigns. To stay competitive, they focused on closing another big gap they observed in the consumer electronics method – intuitive customer service. As consumers themselves, they often felt that customer support offered by electronic brands often left much to be desired. They set out to change this by providing top-notch customer service   which includes round-the-clock support completely handled by in-house service agents.
Today, the brand's customer-centric approach and digital-first business model have paid off and catapulted their growth in the market. "If the ongoing pandemic is any indication, the world is currently undergoing a radical shift into the online space", says Jonathan Tan, co-founder and managing director of PRISM+. "An e-commerce business model is becoming increasingly popular, as it allows shoppers to purchase their favourite products from the comfort and safety of their homes."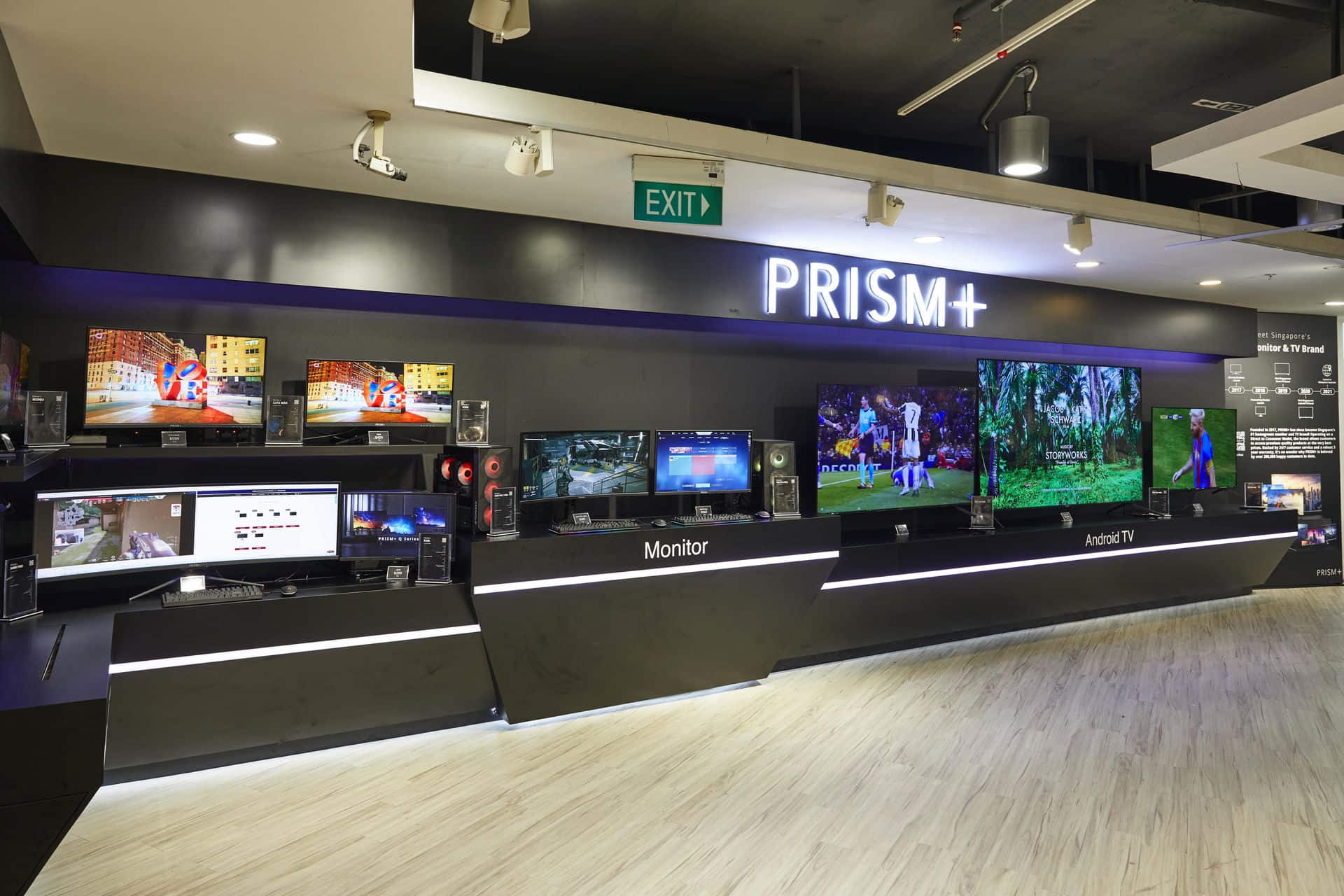 Picture Credit: PRISM+
The founders share more here:
What factors would you consider integral to your brand's growth?
Each member of our team is a passionate believer in our products, and everyone works tirelessly to provide our customers with the best shopping experience. For example, during the circuit breaker period in 2020, there was a surge in orders and requests. Despite this trying period, the team rallied together, often spending late nights just to ensure that our customers are well taken care of. 
In fact, the attention and care that we give our customers has not gone unnoticed. They are currently our best ambassadors, leaving us thousands of 5-star reviews on our website and recommending our products to their friends. Their support and love is what continues to inspire us to disrupt the market. It is only with their help that PRISM+ is as successful as it is today. 
How has the adoption of GrabPay and Grab PayLater helped with business? 
GrabPay and Grab PayLater have fast become one of our customers' preferred checkout options. Apart from added savings, many users find it a fast and convenient way to take home their favorite PRISM+ products first, dealing with payment later via Grab PayLater. 
What are your future plans and goals for PRISM+? 
We   have   currently   expanded   our   business   beyond   the   digital   space   to   include   offline touchpoints as well. For example, we have an Experience Store located inside the Hipvan Showroom at Suntec City. That said, our primary line of business will always remain online. 
Regarding our goals as a brand, we hope to make the latest breakthroughs in visual technology accessible to as many people as possible. In 2022, we hope to be able to expand into new markets as we did in 2021, when we brought our brand over to Malaysia and Australia.
To learn more about growing your business online with Grab checkout solutions, talk to our team today.
Visit our website to get started: https://grb.to/3rXcGdR