When the pandemic hit and many brick & mortar stores were forced to close, one would expect beauty parlours like Porcelain to struggle to stay afloat. However, Porcelain managed to beat all odds with co-founder Pauline Ng's people-first leadership style inspired by her mother, and the brand's digital savviness.
Porcelain was founded in 2009 by mother-daughter duo Pauline Ng (daughter) and Jenny Teng (mother). Fresh out of university with a business degree in hand, Pauline decided to use her free time to help her mother restart her skincare business. What she did not expect was that this supposed temporary side job would end up becoming her full-time career, and that together with her mother, Porcelain would expand to three outlets over the next couple of years.
Just like any other mother-daughter duo, their relationship is filled with the occasional squabble and disagreement. However, when it came to managing a business, they fit together like pieces on a jigsaw puzzle. Mother Jenny is a trained beautician with a knack for beauty treatments, while her daughter Pauline has a keen eye for business acumen, and a tenacity to take risks. Together, they're a force to be reckoned with.
It was Pauline's tenacity, together with the support of her mother, that allowed her to steer Porcelain through the pandemic with ease. Before the pandemic struck, Pauline had the foresight to prioritise digitalisation, realising the importance of having an online presence. Despite her mother's worries regarding the use of technology, Pauline insisted on building the company's online presence, which turned out to be a blessing in disguise.
When the pandemic hit and their spa services were forced to close for three months, Porcelain quickly adapted to online practices. Due to their prior digitalisation efforts, the transition to cloud systems and online programs for their internal staff was extremely smooth. Porcelain then pushed out training programmes and even launched an online skin consultation called Virtual Skin Education just one month into circuit breaker. Due to their quick reaction, Porcelain not only grew amid the pandemic, they also managed to retain all their staff.
Porcelain's digitalisation efforts did not just stop at their online skin consultation – they also began providing GrabPay as one of the payment methods for their customers, keeping in line with current trends and growing demand for digital and online payment services.
We spoke to Pauline to find out more about her entrepreneurship journey and what working with mum was like: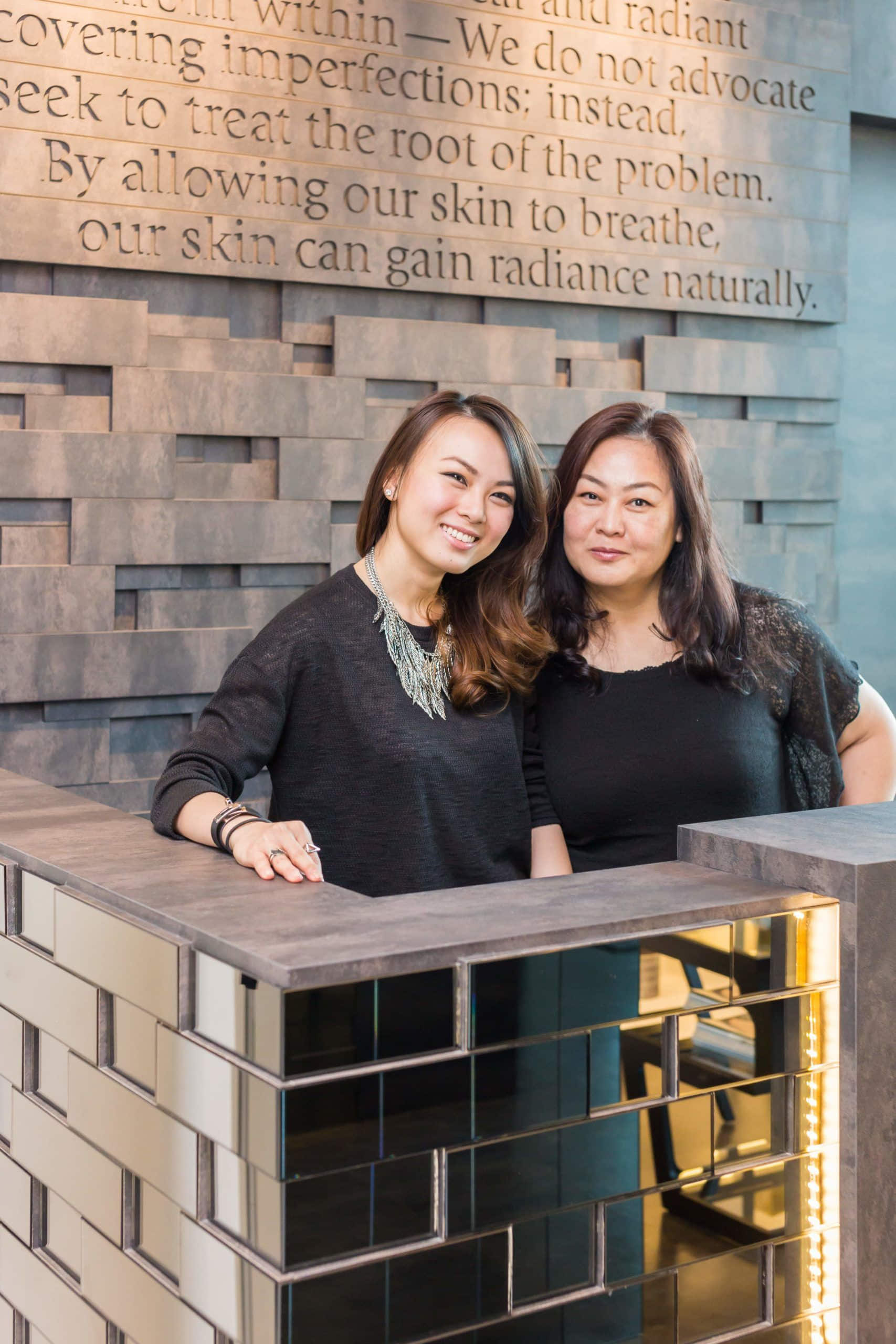 What is one of the best lessons your mother taught you about running a business?
Once you make a decision, just go for it. In our starting days, I had a huge fear of making mistakes and of failing. After all, the team and my family's income were on my shoulders. I think what helped was knowing that no matter what, she was always behind me. That helped me become more decisive over time and I also learned to train my intuition and business sense.
The pandemic must have been a tough period to get through, on a personal and business level. How did the both of you get through it together?
The pandemic has definitely taught us to be grateful for all the small things, such as being able to have a meal together. We are now more patient with each other and more expressive of our affections. Like telling each other more often that we love each other.
How has using GrabPay helped the business?
With the growing demand for digital and online payment methods, GrabPay helped in offering more flexibility and options for Porcelain's clients. We also see an increase in customers opting for GrabPay (both in our spas and on Porcelainskin.com) because of its rewards program.

This article is part of a two-part Mother's Day series where we speak to Grab merchant-partners run by mom-daughter co-founders. You can view the next article in the series here. 
To learn more about growing your business online with Grab checkout solutions, talk to our team today.
Visit our website to get started: https://grb.to/3LbS4Gl