Leona was one of the 8 finalists of the Vice Digital Creators Academy. The initiative was a partnership between IMDA, Vice Media and Grab to train local creatives and give them a platform to showcase their work. Stills from Leona's films were broadcasted across the region throughout January. Check it out at the end of this article!
Only 23, but with her works are already shown at Singapore Fashion Week and featured on Netflix's Singapore Social. Leona is an up and coming filmmaker in Singapore's art scene. But behind this glamorous surface is a very woke filmmaker, intimately in touch with her personal creative direction. Grab Singapore's Public Affairs Team interviews her to find out more. 
Hey Leona, thanks for taking the time to speak to us! It seems that at 23, you've already chosen filmmaking as your path, so let's start with what you love most about filmmaking?
My favorite part of the process has always been seeing various film elements – motion, music, and imagery blend together seamlessly. But recently, I've found that I want to tell better stories through film. This realization came after filming the video of Mark Lee, the Grab Driver during my time with Vice Academy. It became apparent that I can package gritty everyday stories into beautiful films that serve a bigger purpose and I want more of this in 2020. 
What is your message as a filmmaker?
I want to be a filmmaker whose works help people live better lives. That's the gist of it. Oftentimes all we need is a shift in perspective, a little push – Then your whole life changes.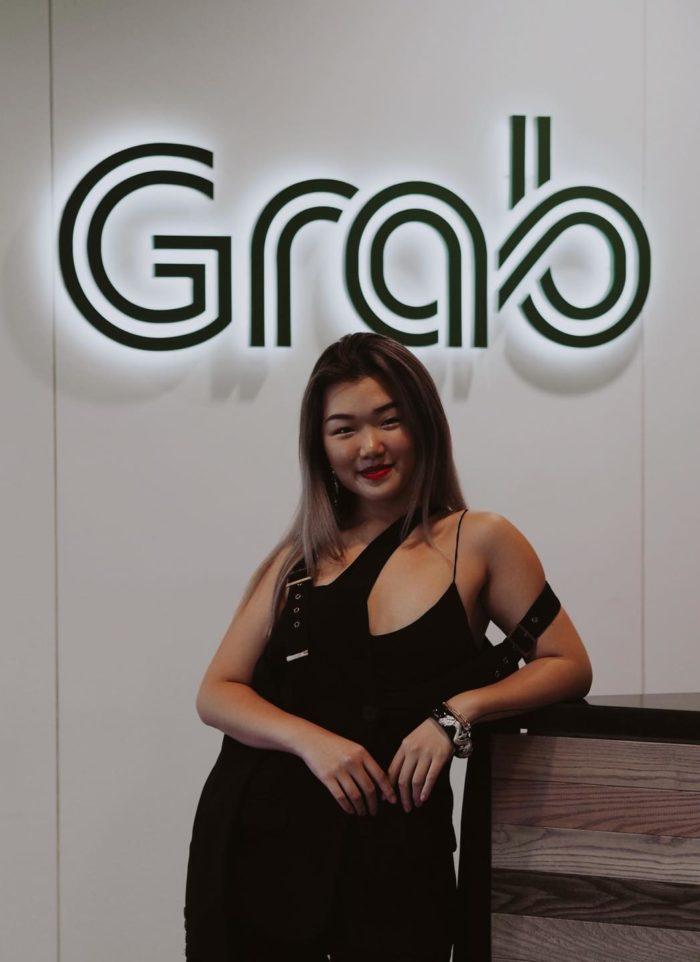 What were some of the passion projects that you've worked on previously? 
Definitely my Music Video for Rap Artiste, Masia One. The artistic concept was a mix of everything I loved – Music, Fashion and Powerful, Fabulous Ladies. The MV is titled "Time Wastin", and to contrast, we brought in four incredible women from the creative industry who were all living their best lives. It was important for Masia and me to showcase strong, beautiful Female Powerhouses in a fantabulous light, which hasn't been done much in Asia but was incredibly prevalent in both our lives. 
I love to surround myself with inspirational people. Recently, I did a project with a friend, Sukki Singapora, Singapore's First Burlesque artist (that helped legalize the craft in our country!) It was a ton of fun, she is a powerhouse herself and our work even got featured on Singapore Social! 
That's' a huge achievement! Tell us more about it! 
Sukki and I started working together because she had an idea to blend Burlesque's sensuality with the Masculinity and aggressiveness of Hip Hop. I am 100% sold by the idea of it, and we later coined the term "Strip Hop". We shot a cool prototype and I honestly thought that was the end of it. 
A couple of months later she got cast on Singapore Social, and the producers ended up featuring bits of our work together in the Netflix series. That was awesome.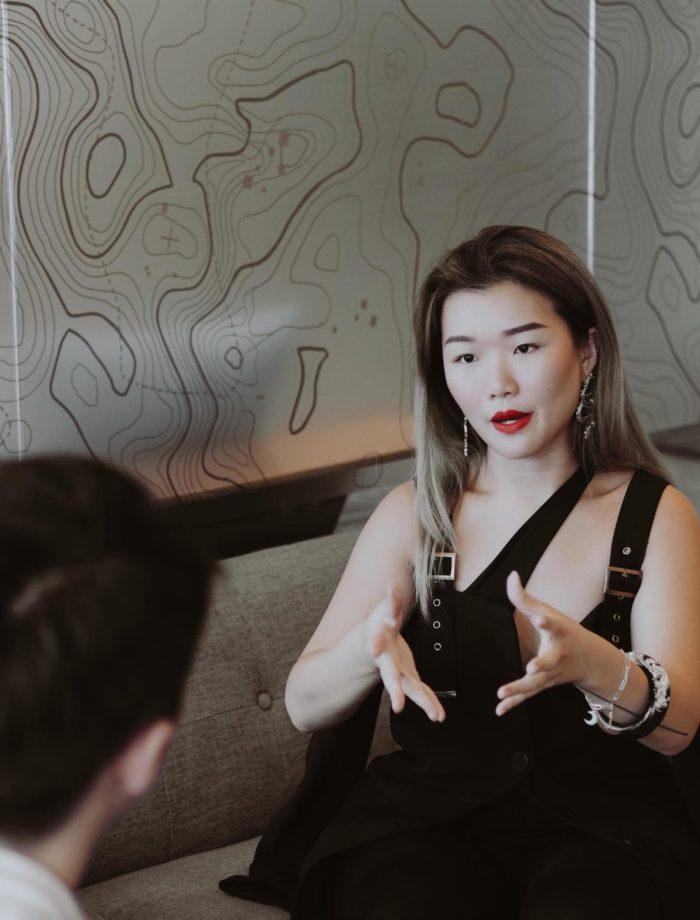 From what I gather, filmmaking seems like a very demanding job. How do you balance professional commitments and self-care?
It certainly is demanding, but there are still ways to balance it. I have a journaling routine! 
Every day after waking up, I try to put my phone away and thank my Guardian Angels, God, and the Universe. I write things that I'm grateful for, then align myself with tasks I have to do for the day. This puts me in a much better mental state to start work.
I've also started jotting down my blessings. Sometimes we get blinded by the negativity in our life that we can't see the good that's happening. It's really important to slow down, show gratitude and align yourself because blessings attract more blessings. You can have a beautiful life, it is attainable. 
That's so true. Alright, let's move on to some questions about the Vice Digital Creators Academy. How did you find the experience?
I loved it! I wish it lasted longer. I went into the VICE Academy during a confusing period of my life. It allowed me to become a student once more, reboot and rekindle the spark I had for filmmaking again. 
I love working on campaigns for my clients, but for the longest time, I have forgotten how to be Creative for myself. So now, I'm in the midst of creating for myself again. I'm back to pursuing my passion projects, and I even went back to shooting for my YouTube channel so I'm very happy about that. 
What were some of the challenges you faced during the boot camp? You mentioned that you usually film with a crew, but I'm guessing you probably had to film alone during the academy – what were the difficulties in this?
It was definitely difficult doing everything as a 1 man show, especially because I know the quality of my video could've been better. But the whole exercise reaffirmed my faith that I am still able to be flexible, creative and produce quality work no matter how crude my production set up can be. That was literally how we all started as filmmakers.
Find Leona here:
IG: @oh.nanaz https://www.instagram.com/oh.nanaz/
Website: https://versedofficial.com/