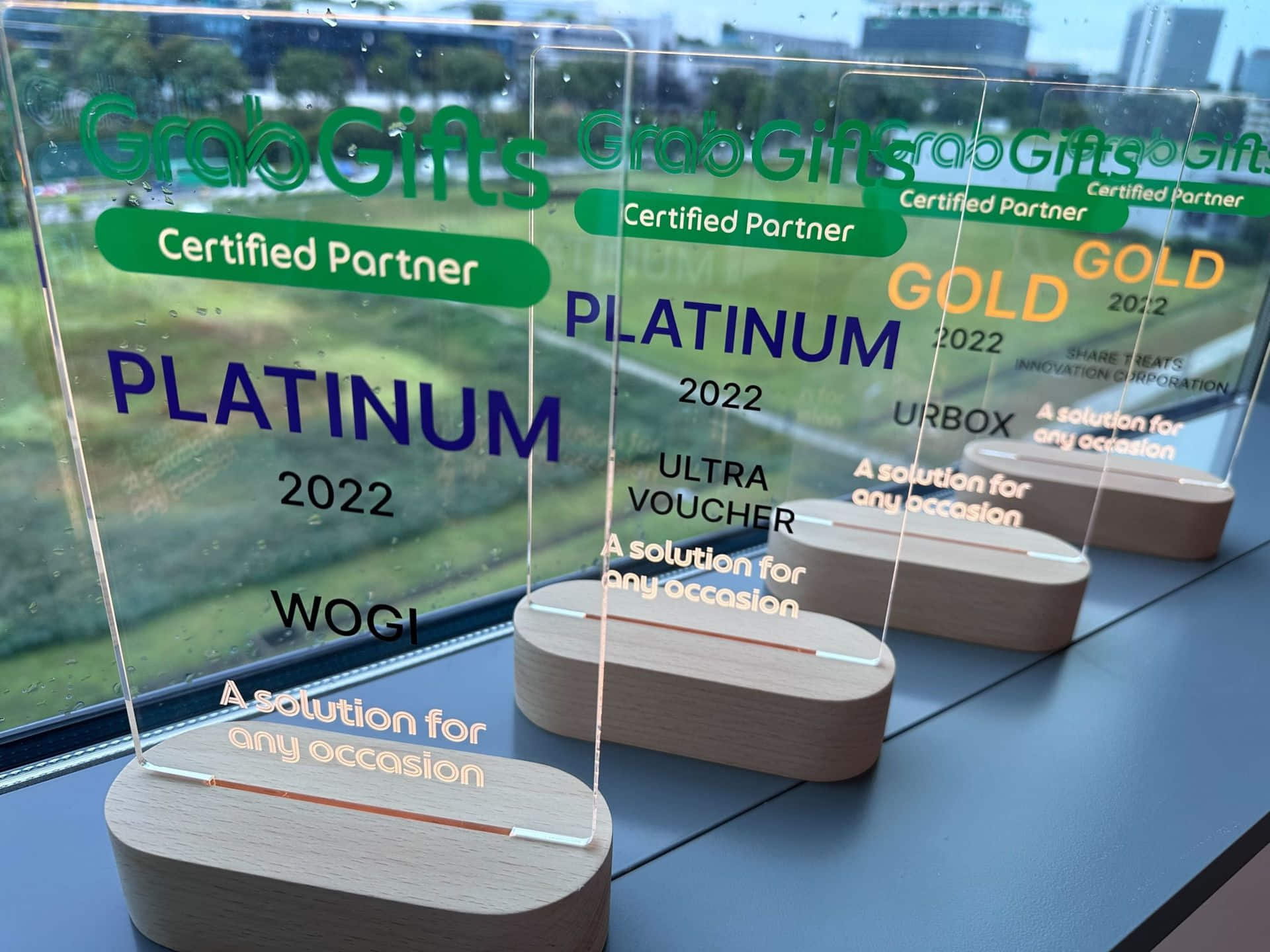 Fuelled by the widespread adoption during the pandemic by companies of all sizes using digital gift cards & vouchers and backed by an increase in digitisation as well as a surge in online shopping (for personal and corporate use), the Southeast Asian gift card market is expected to almost double in size from USD 6.6 Billion in 2021 to USD 12 Billion by 2026*.
Launched in 2019, GrabGifts is a digital gift cards & voucher solution integrated with the core Mobility, Food, Mart and Express services on the Grab marketplace, a leading superapp present in 8 countries and over 480 cities across Southeast Asia. GrabGifts vouchers are perfectly suited to the multiple needs of all types of buyers and users; from companies looking to engage, incentivise and reward their employees, to holiday and festive gifting, and even for marketing promotions and brand campaigns to acquire and retain customers. 
GrabGifts are available for corporate and individual buyers via multiple channels, such as, the Grab App (Gifts Tile), GrabGifts website (gifts.grab.com) and our Corporate Sales channel. Buyers can also facilitate cross-border purchases and gifting across markets.
The GrabGifts Certified Partner Programme, launching today to bring together prominent and upcoming corporate gifting brands and aggregators across Southeast Asia, is a strategic initiative to expand access to GrabGifts vouchers for companies across every location in the region where Grab is present. 
What is the GrabGifts Certified Partner Programme?
The GrabGifts Certified Partner Programme is designed to benefit corporate gifting brands and aggregators, serving the needs of companies of all sizes across Southeast Asia, with a catalog of digital gift cards and vouchers
In addition to dedicated support, our GrabGifts Partners will have access to additional incentives, co-marketing opportunities and brand visibility as they become a part of our community serving thousands of businesses and millions of users in Southeast Asia, everyday.
Grab's extensive regional presence means that companies can work with a GrabGifts Certified Partner with the expertise and relevant industry background that best fits their organizational needs, including a deep understanding of their challenges and the ability to support their business growth.
Ming Maa, President, Grab said, "Grab For Business (GFB) is one of our strategic growth initiatives aimed at empowering companies around the region. GrabGifts, which is a critical part of the overall set of Grab For Business solutions, addresses Southeast Asia's increasing demand for digitalization of corporate and individual gifting and is a great example of innovation based on ground truth and customer insights. We have invested in making the entire GrabGifts experience delightful for our users and clients, and at the same time made sure they also derive functional benefits from our product. The GrabGifts Certified Partner Programme is the next step in enabling every company, irrespective of their size, to have access to the business benefits of GrabGifts, and we are doing this through a trusted network of corporate partners who are present across Southeast Asia."
More Information
Source:
*Gift card & Incentive Card Market Intelligence Report 2022 – Forecast 2026, Global Newswire (SG, MY, PH, ID, TH, VN)