Don't you love that satisfying feeling of switching on the washing machine or the dishwasher? Or having the doors at malls automatically open before you so you don't have to touch the handles?
Yep, sometimes, there's no need to work so hard. Especially when there's something getting the work done and freeing up time for you to do things you enjoy. We're talking about setting up recurring deposits on Earn+!
What are recurring deposits on Earn+?
It's a feature that allows you to invest on autopilot. This makes your idle cash keep working for you even when you're snoozing. The recurring deposit feature automatically helps you invest a fixed amount of money on a monthly basis into Earn+, a low-risk investment product with a projected return of 2 to 2.5%*. All that and it only takes 4 steps.
Think of it as your investing dream come true. It's the ideal, hassle-free investment solution to help you reach your short-to-medium-term financial goals.
You might be thinking "I have more freedom when I manually invest whenever I wish to. Why is it important to invest at fixed time periods?" While it's definitely possible to set alarms to remind yourself to invest, automating it can take that load off your mind! Plus, Earn+'s recurring deposit feature gives you all the control and flexibility. Pick the recurring deposit amount, the time and date, and let Earn+ do the rest.
Why this could earn you more moolah
Putting a fixed sum of money into a particular investment at regular time intervals helps you to ride through market volatility over time. In the investing world, this zero-skill technique is called
dollar-cost averaging
(DCA investing) – a must-know hack especially useful to investing newbies.
DCA investing gives you that extra confidence 
With your recurring deposits at work, you can afford to worry less about market volatility. Why? As investing experts often say, it's about time in the market, not timing the market. DCA investing takes away the pressure of trying to find the best time (most profitable) to invest. 
By sticking to a DCA investing approach, you avoid the risk of making counter-productive decisions driven by anxiety or impulsiveness. Instead, DCA investing helps you to focus on contributing a set amount of money each period without being too concerned about the price of each individual purchase.
The result? You increase your investments at discounted asset prices (buying more when prices are low) and decrease your investments when asset prices go up (buying less when prices are high). This reduces losses and boosts your risk-adjusted returns in the long run!
Without further ado, here's how you do it.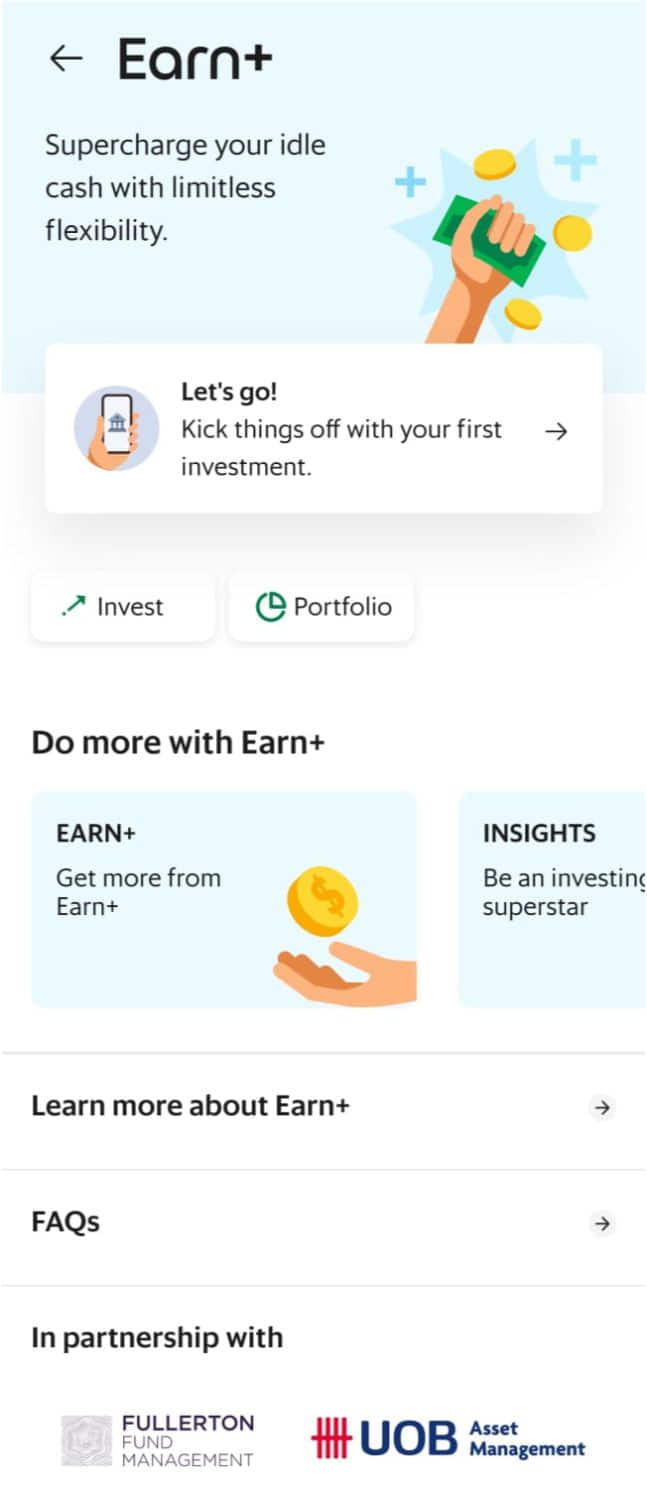 Step 1: Start by clicking the "Invest" button.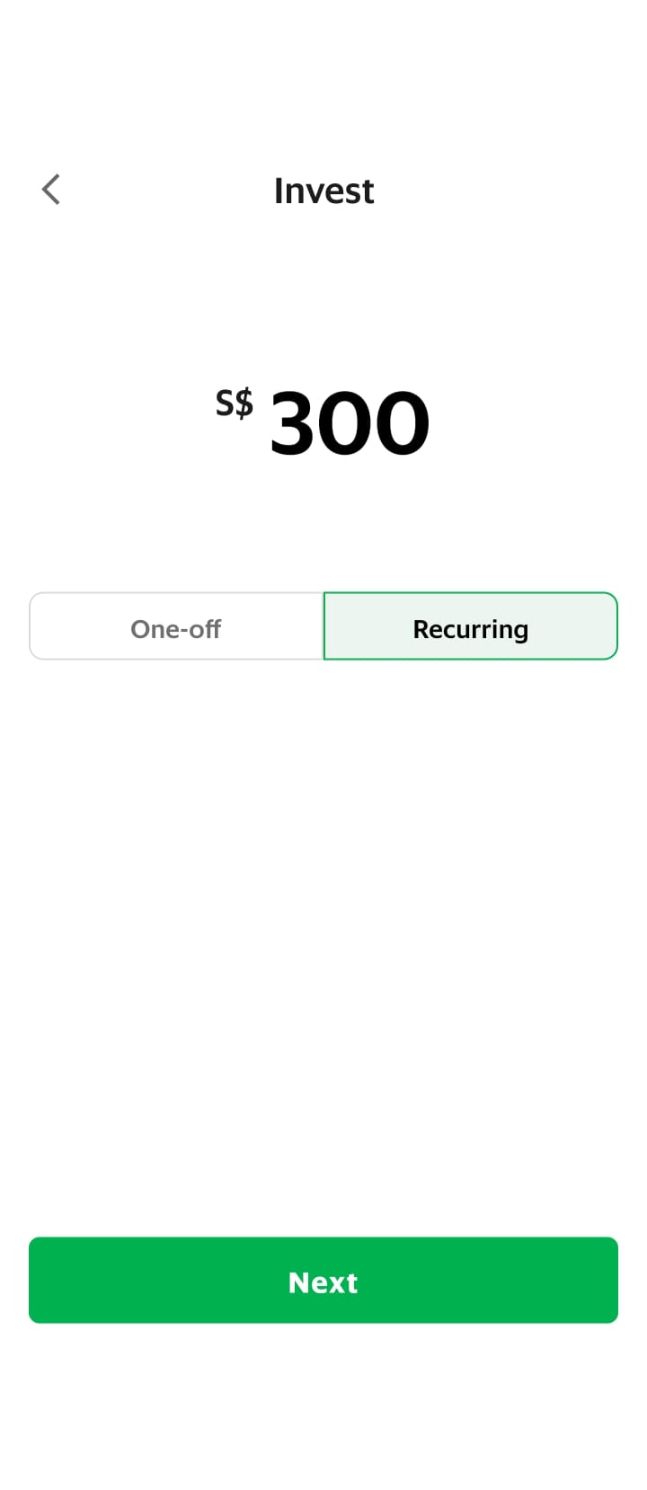 Step 2: Decide on the amount you'd like to invest on a monthly basis and click "Recurring".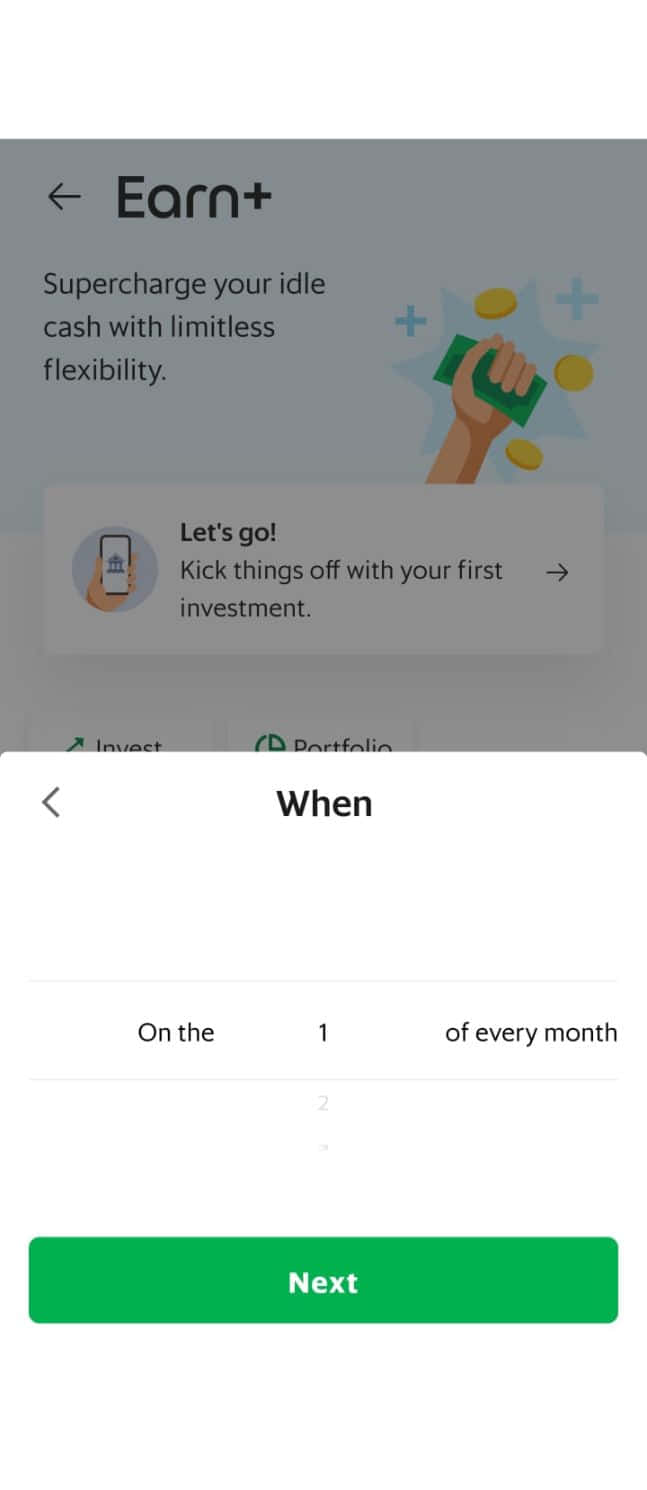 Choose the day of the month for the recurring deposit to occur.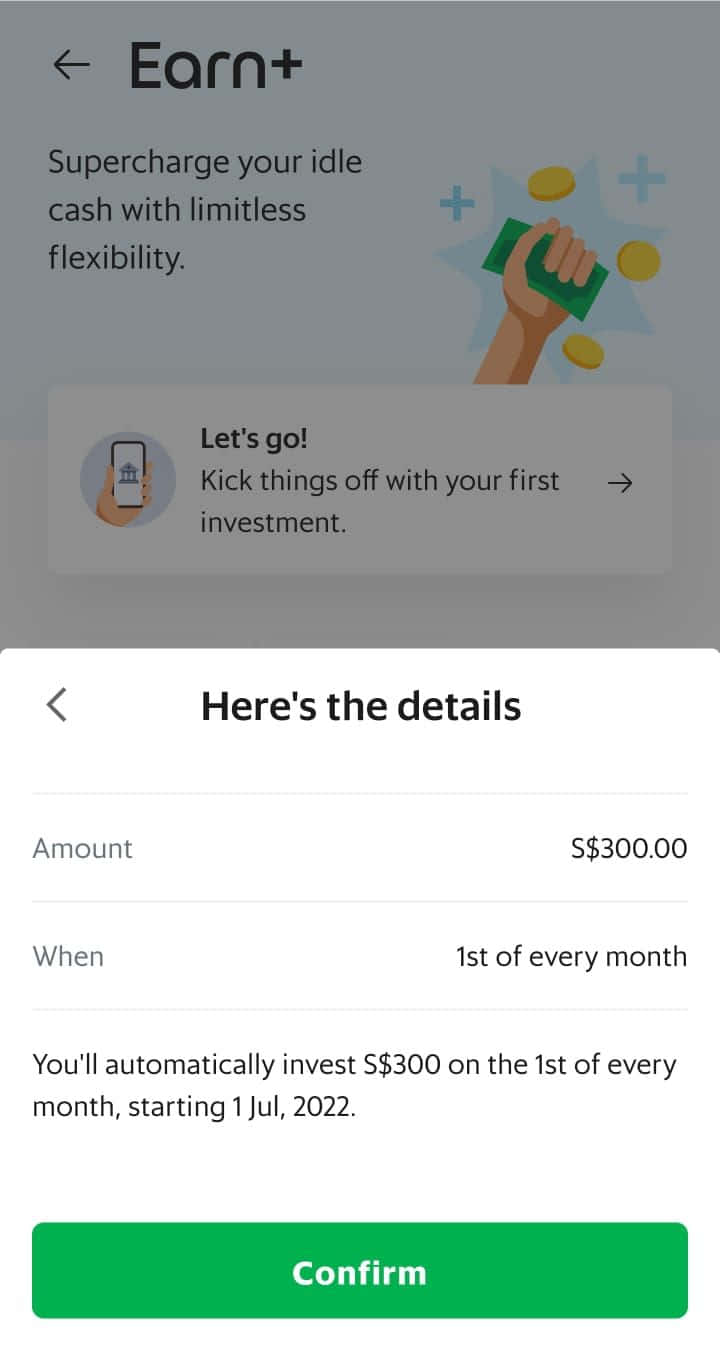 Thereafter, check the details and click "Confirm".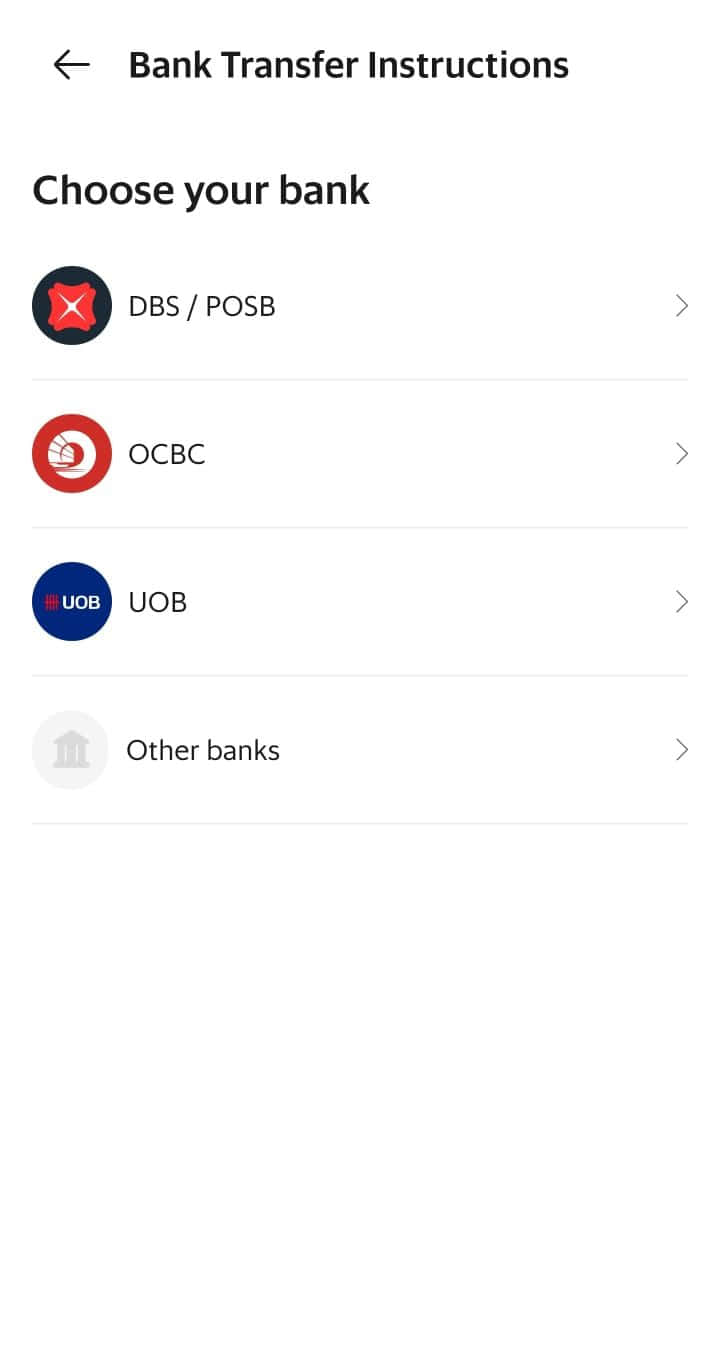 Step 3: Choose your bank account for the transfer.

Step 4: Follow the instructions on making the transaction via ibanking. 
And that's it! You've successfully set up your recurring deposit. Click here if you need an example of how to add GrabInvest as a payee and make a transaction. 
As you can see, this process takes just minutes. It's also completely free. Best of all, if you ever change your mind, you can always turn this function off.
Simply click on the tile that indicates your monthly investment at the top of the page, and on the bin icon. If you'd like to change your recurring deposit amount, just cancel the existing recurring investment and go through the set-up process with the new amount.
If you need help with setting up the recurring deposit on your bank account, we've got an example here for UOB users.
Adding GrabInvest as a payee
Log into your UOB TMRW app and click on "Pay and transfer" tile. 
Key in your Token OTP.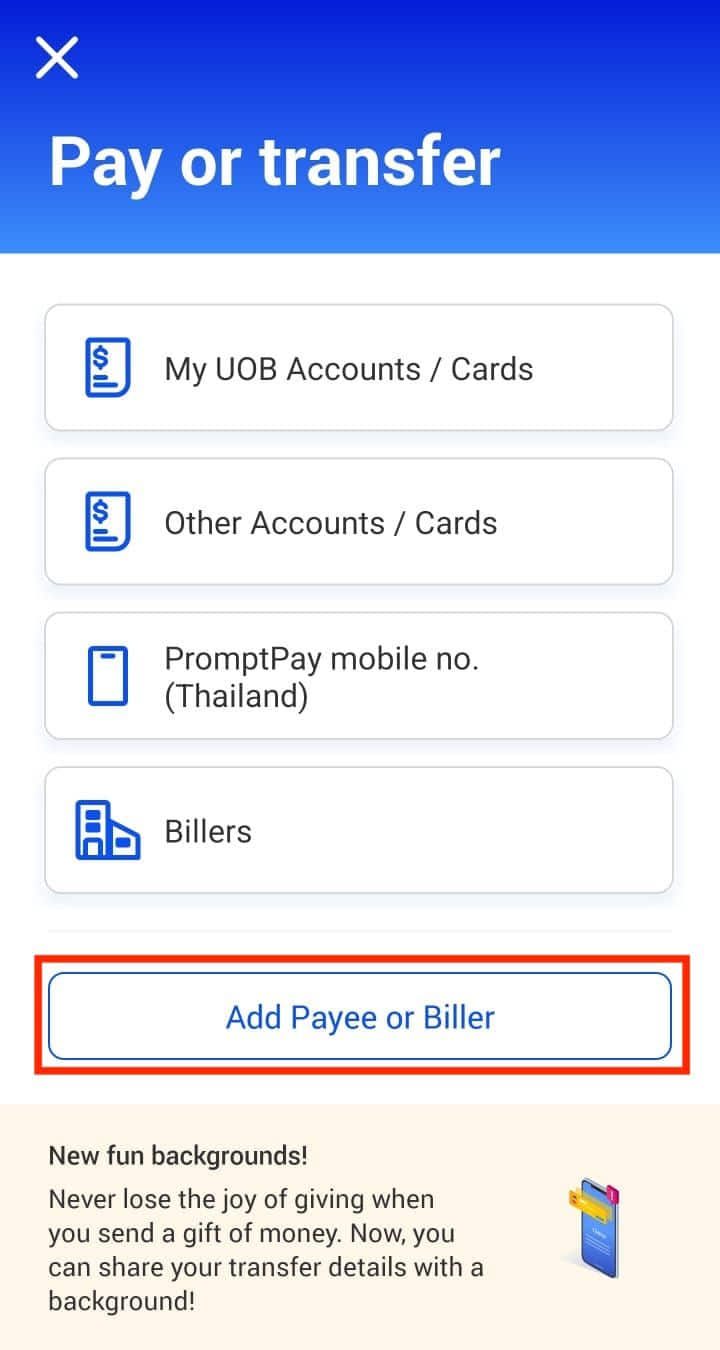 Select "Add Payee or Biller".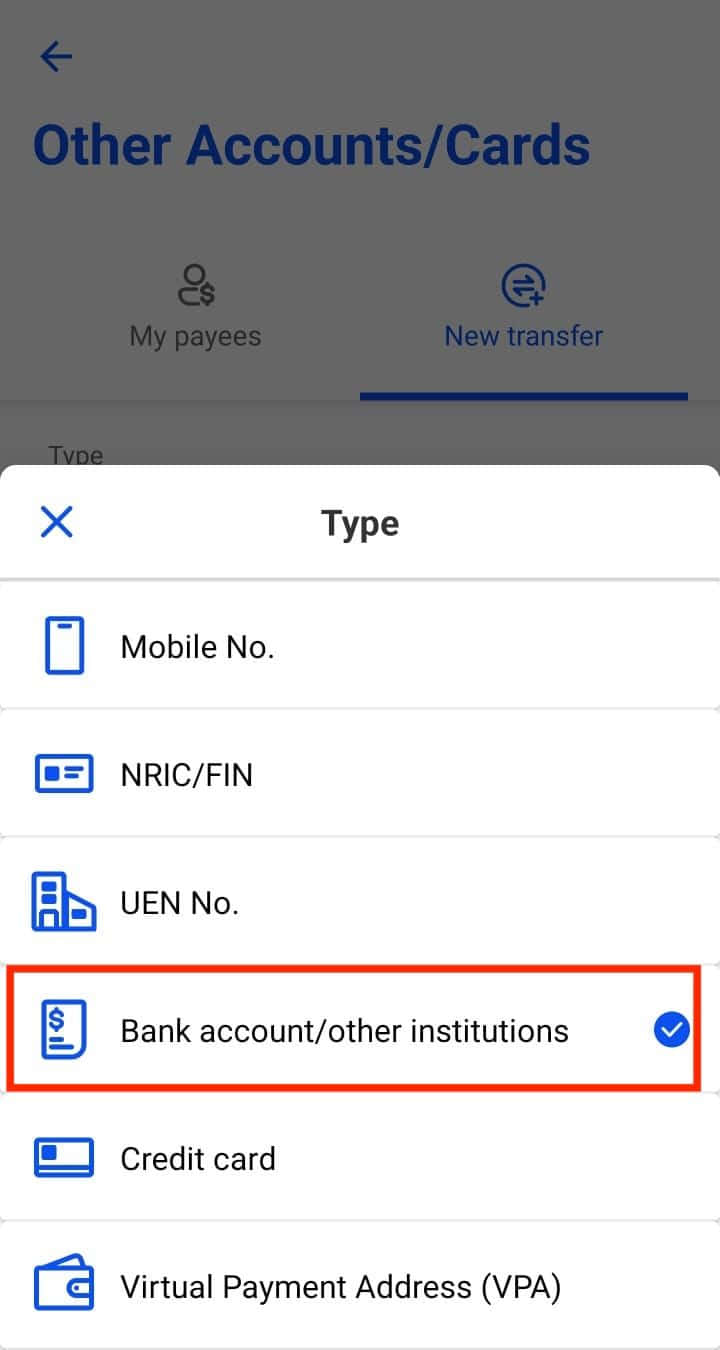 Under "Payee", select "Bank account/ other institutions" and fill in the details.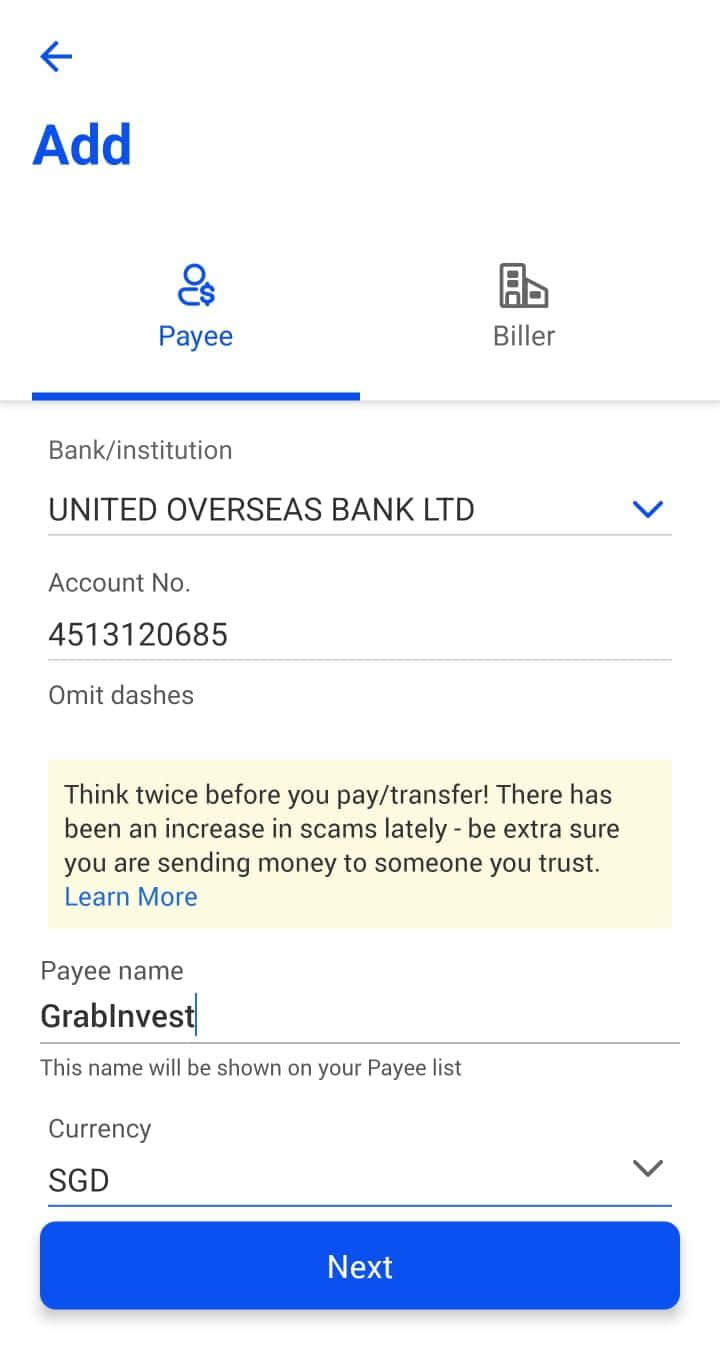 GrabInvest's UOB account number is "4513120685". 
Remember to put the currency as SGD.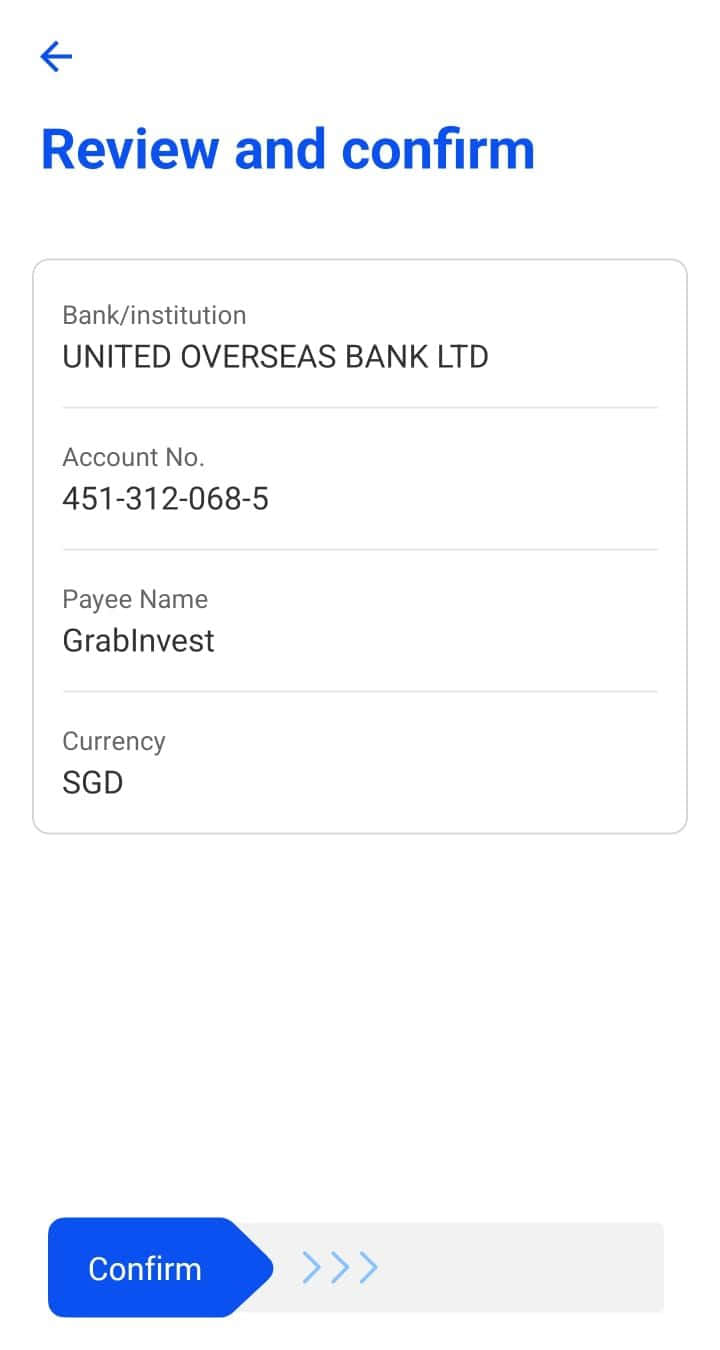 Lastly, check the details and slide to confirm.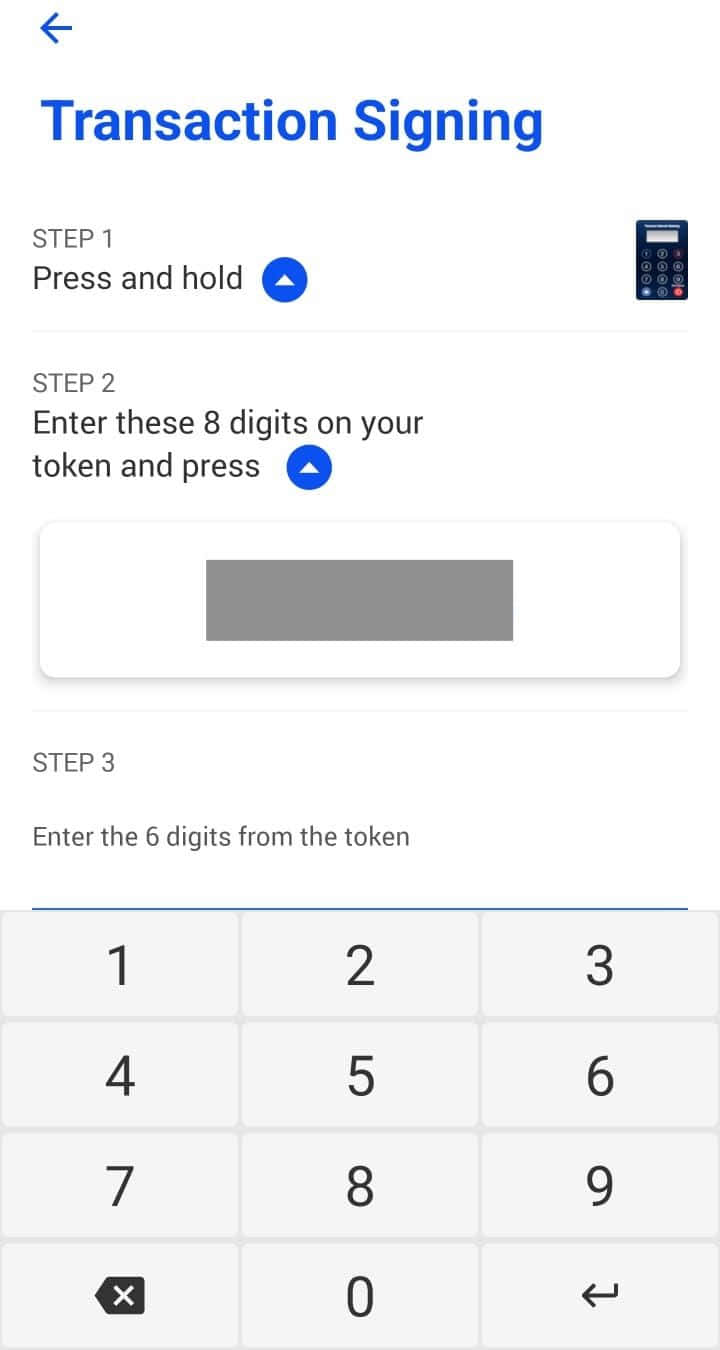 You'll be led to complete the transaction signing.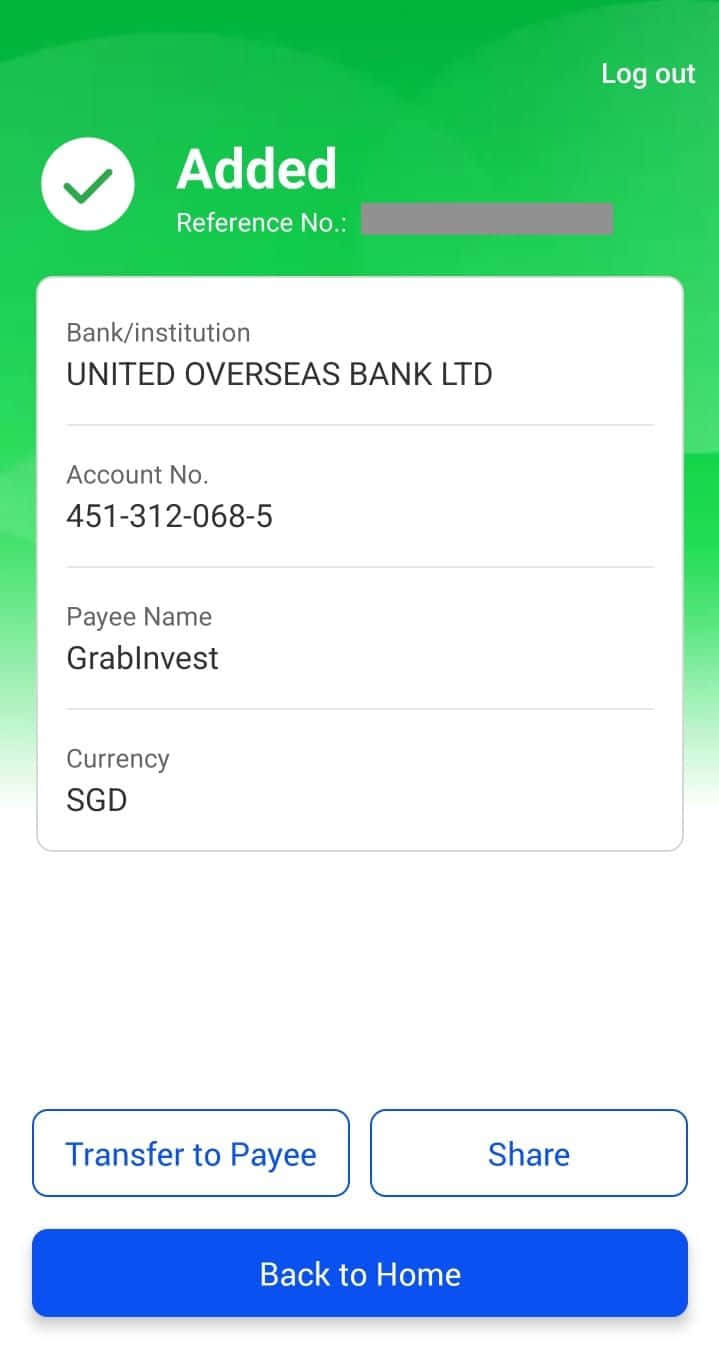 You have now added GrabInvest as a payee! 
According to UOB, You'll have to wait 12 hours before being able to transfer to GrabInvest.
Setting up recurring transactions as recurring deposits
Log into your UOB TMRW app and click on "Pay and transfer". Key in your Token OTP.
Click on "Other Accounts / Cards". You will now be able to see GrabInvest as one of your payees. Click on GrabInvest and fill in the details accordingly.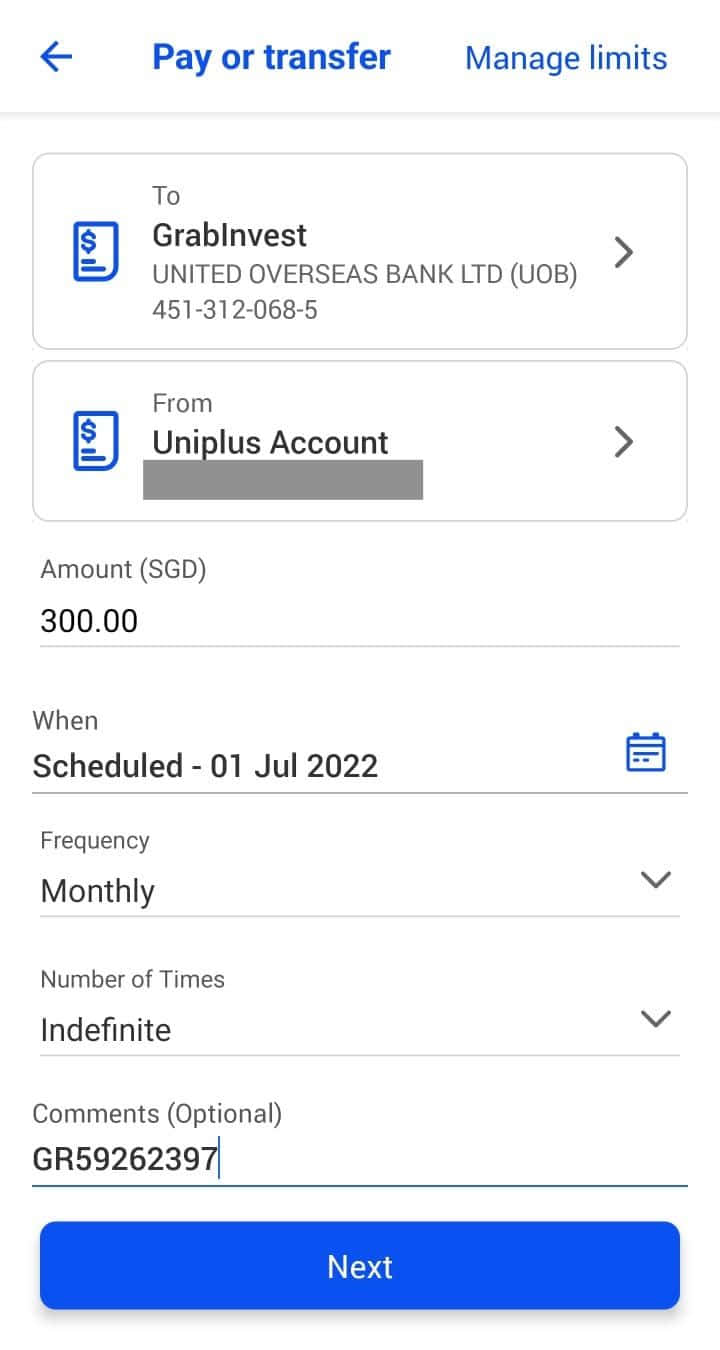 Pick a date for the recurring deposit to occur, choose "Monthly" under frequency and "Indefinite" under "number of times". Note that the frequency option will only appear when you set the transaction date as a date in the future!
Be sure to key in your Reference Number (e.g. GRXXXXXXX) under "comments"
You can find your unique Reference Number under the Transfer Instructions in-app.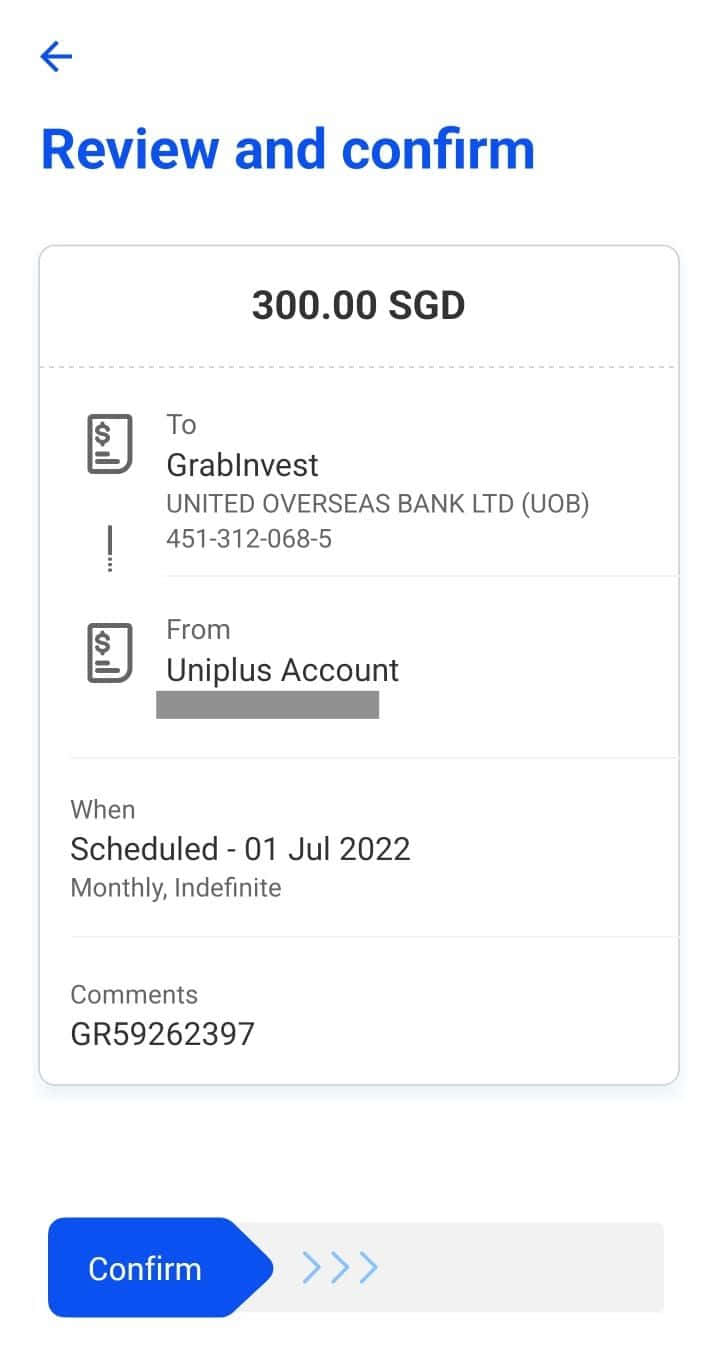 Give it a final look over and slide to confirm!
Start setting your recurring deposit now.
*Projected yield and returns are not guaranteed or protected