Please follow the steps below to book your slots and redeem your pair of complimentary tickets to the exhibition. All other Frequently Asked Questions (FAQs) are at the bottom of this page. 
Step 1: Tap here to open up the ticketing website and select Outdoor Gardens & Gallery > "Choose Ticket"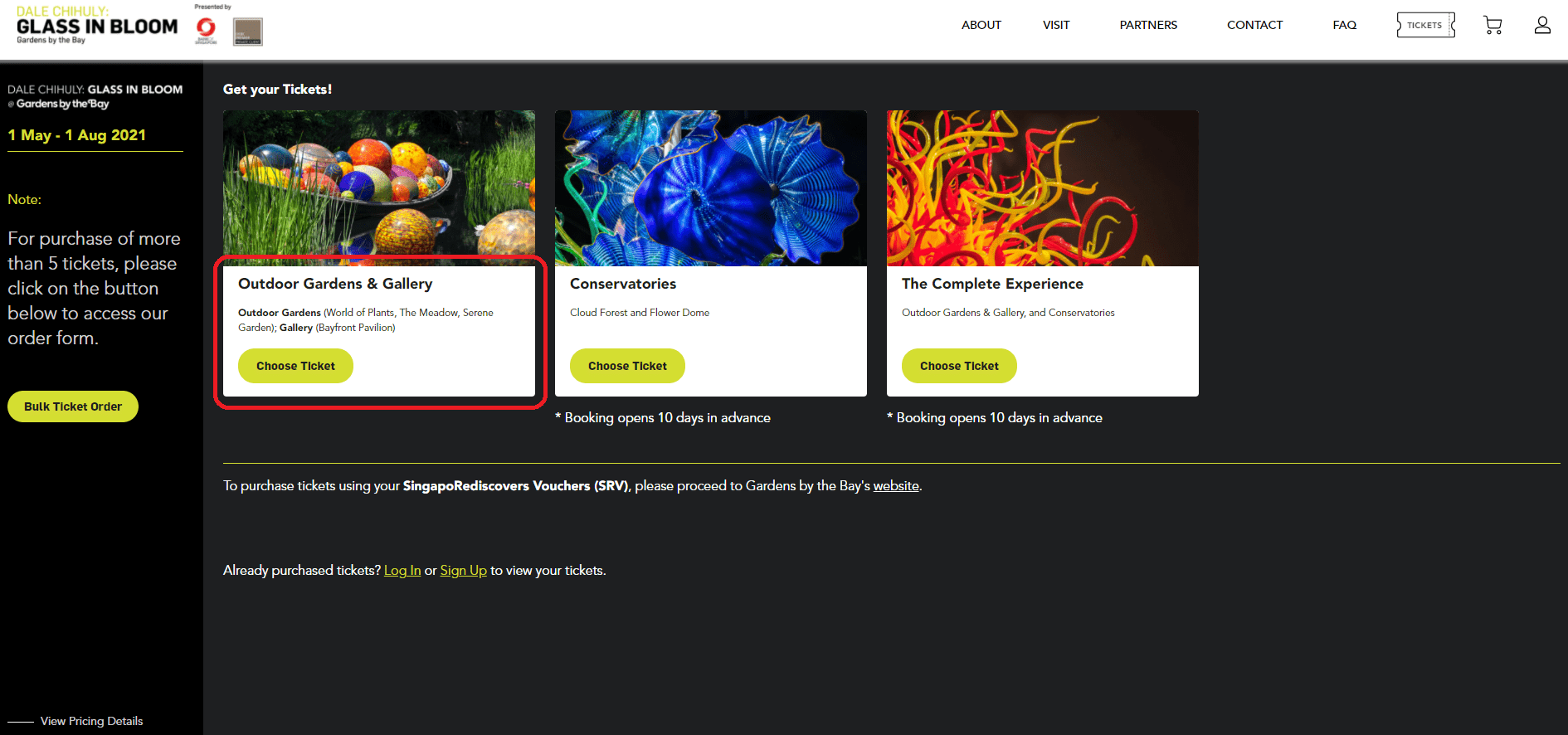 Step 2: Select
"Qty" – 2
"Residency" – Singapore Resident
"Age Group" – Adult (note: the promo codes only work for adult tickets)
"Admission Day" – Weekday or Weekend
"Ticket Type" – 1 Day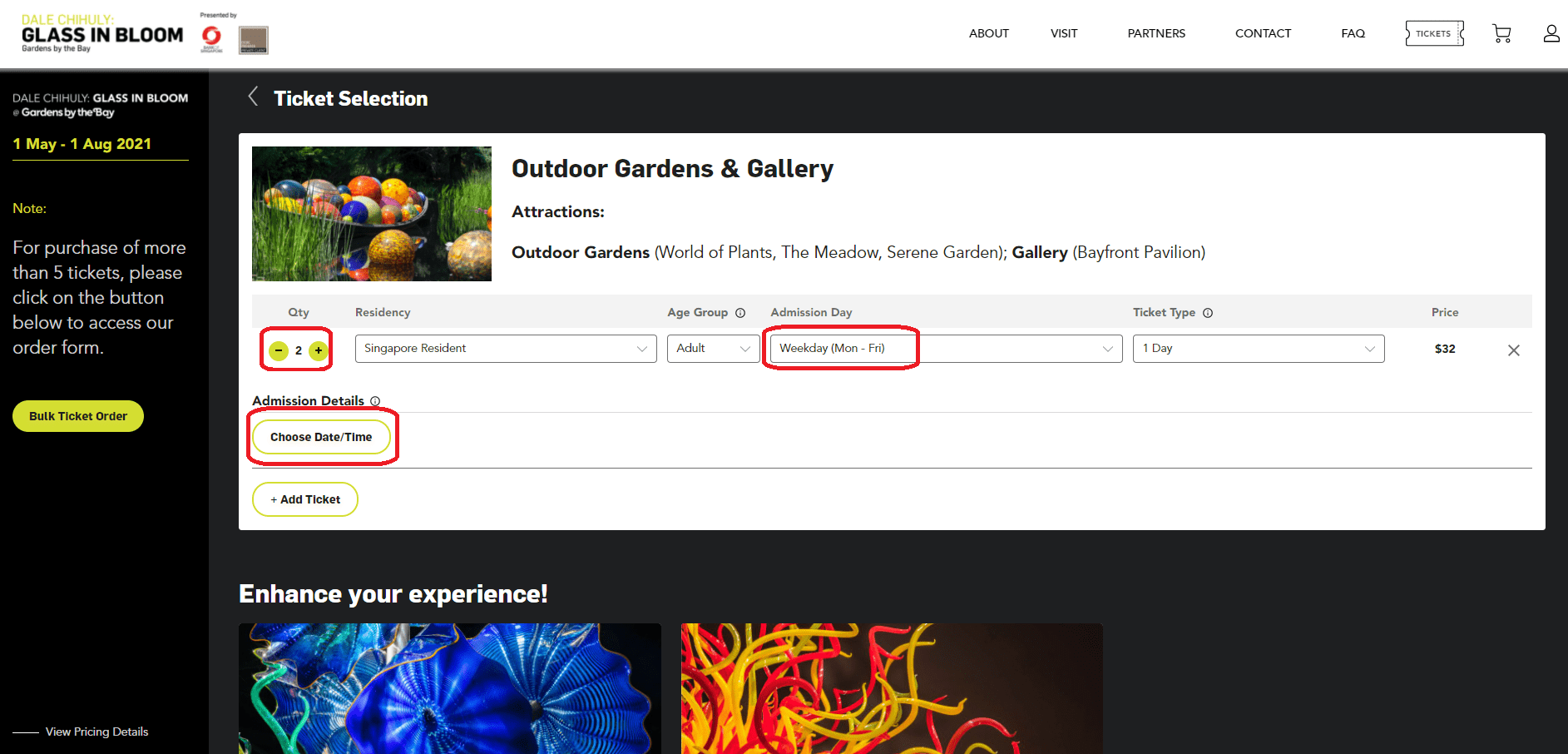 Step 3: You will be required to "Choose Date/Time" for your visit (from now till 1 Aug 2021)
Step 4: Scroll all the way to the bottom and select "Add to Cart"
Step 5: Go to "View Cart"
Step 6: In "My Shopping Cart", you need to input the promo code in the right box and select "Apply". The Payable Total should reflect $0.00 after you successfully apply the promo code. You do not need to input any credit card details or make any payment.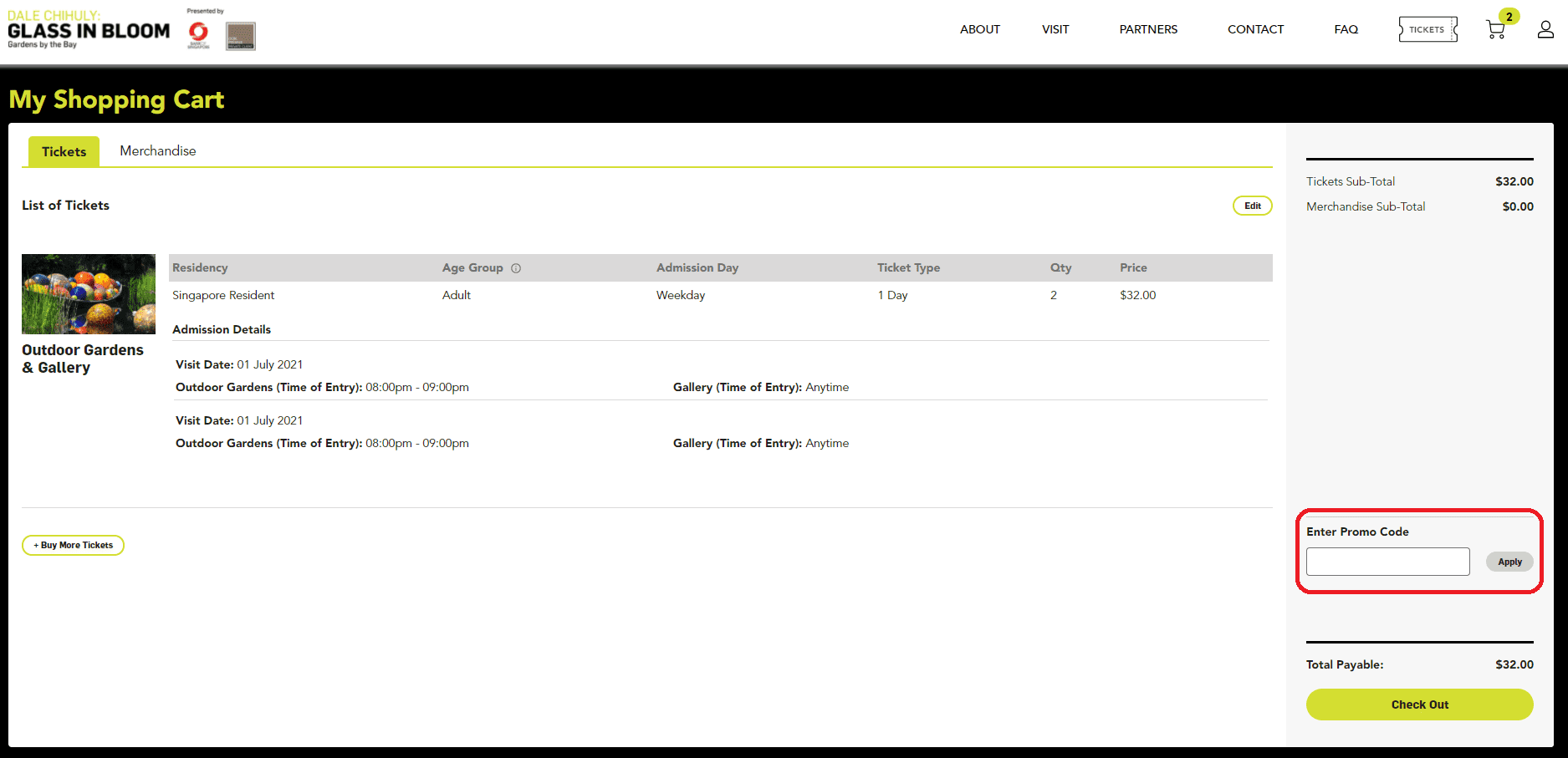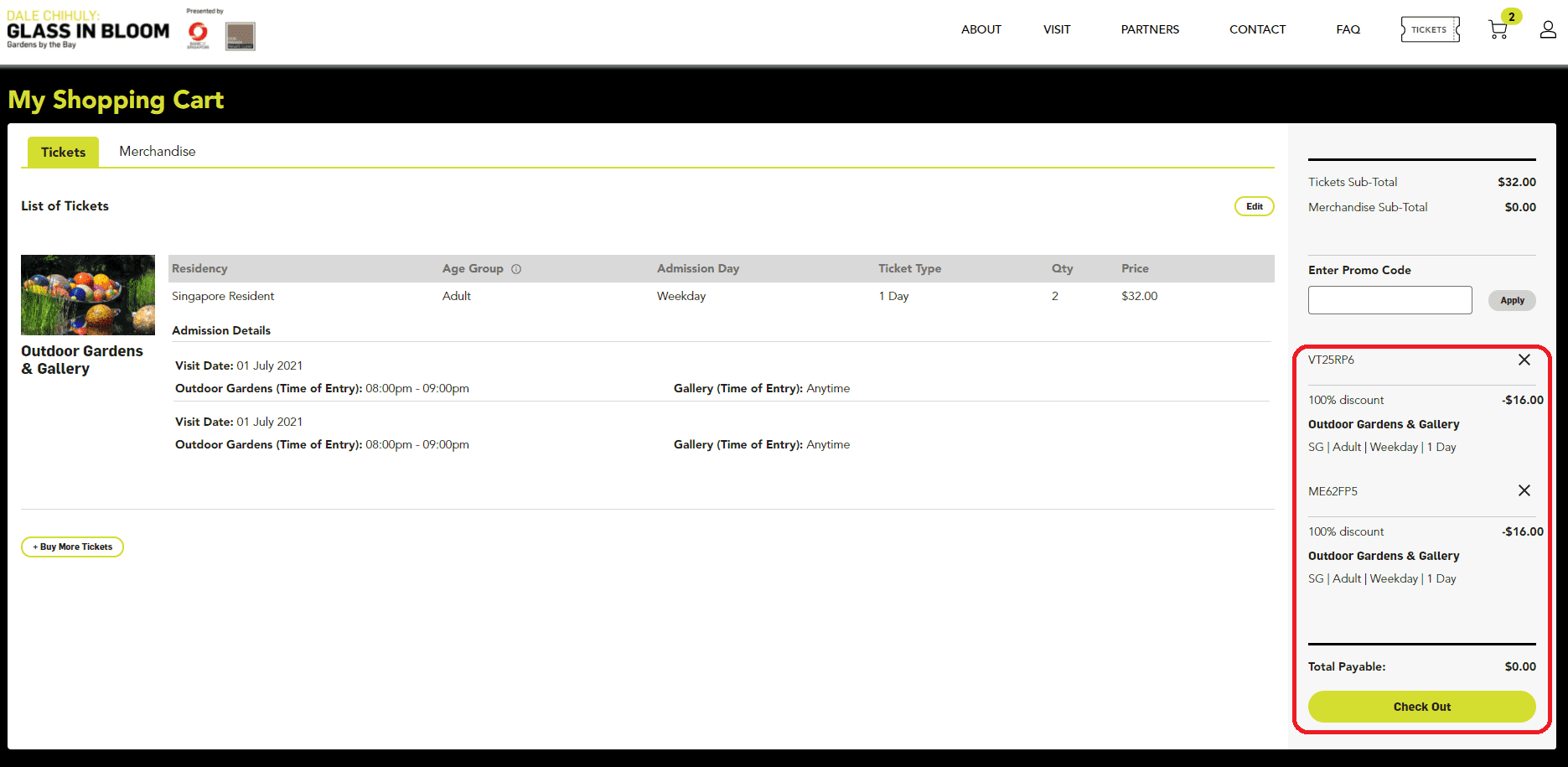 Step 7: At the "Check Out" page, fill in your Personal Details and select "Pay Now". You will not be asked to put in any form of payment as the ticket value is $0.00. 
Please note that there will be no refunds allowed so please ensure you input the promo codes accordingly and do not make any payment.

Frequently Asked Questions (FAQ)