Having a childhood dream of owning an F&B empire, co-founder Ho Song En started Wolf Burgers to provide hungry consumers with gourmet burgers at affordable prices. But in a time when many F&B businesses found themselves shuttered by the pandemic, Song En had to think hard and fast about how he was going to keep this dream alive. Together with the rest of his team at Wolf Burgers, they took this challenge head-on and even managed to expand their business!
A foolhardy decision? Not quite, as the gourmet burger joint expanded via a strategic business model – cloud kitchens. No stranger to this model, Wolf Burgers were already running a few cloud kitchen outlets in early 2020, including one in GrabKitchen Hillview, Grab's first cloud kitchen in Singapore. The team quickly learnt that cloud kitchens offered greater operational flexibility and lower start-up and manpower costs. With GrabKitchen, they were also able to gain valuable consumer insights, which allowed them to make effective menu and manpower enhancements. 
Within half a year, they saw strong growth in sales in GrabKitchen Hillview. This gave Song En and the Wolf Burgers team confidence to expand once more towards the end of 2020. They thus decided to join GrabKitchen Aljunied, Grab's second GrabKitchen in Singapore. They also used this opportunity to trial and introduce a new burger with consumer insights from the Grab app.
Today, Wolf Burgers has expanded to eight locations islandwide with two in our GrabKitchens, and the homegrown burger joint has come a long way since its humble beginnings at Pasarbella Suntec City.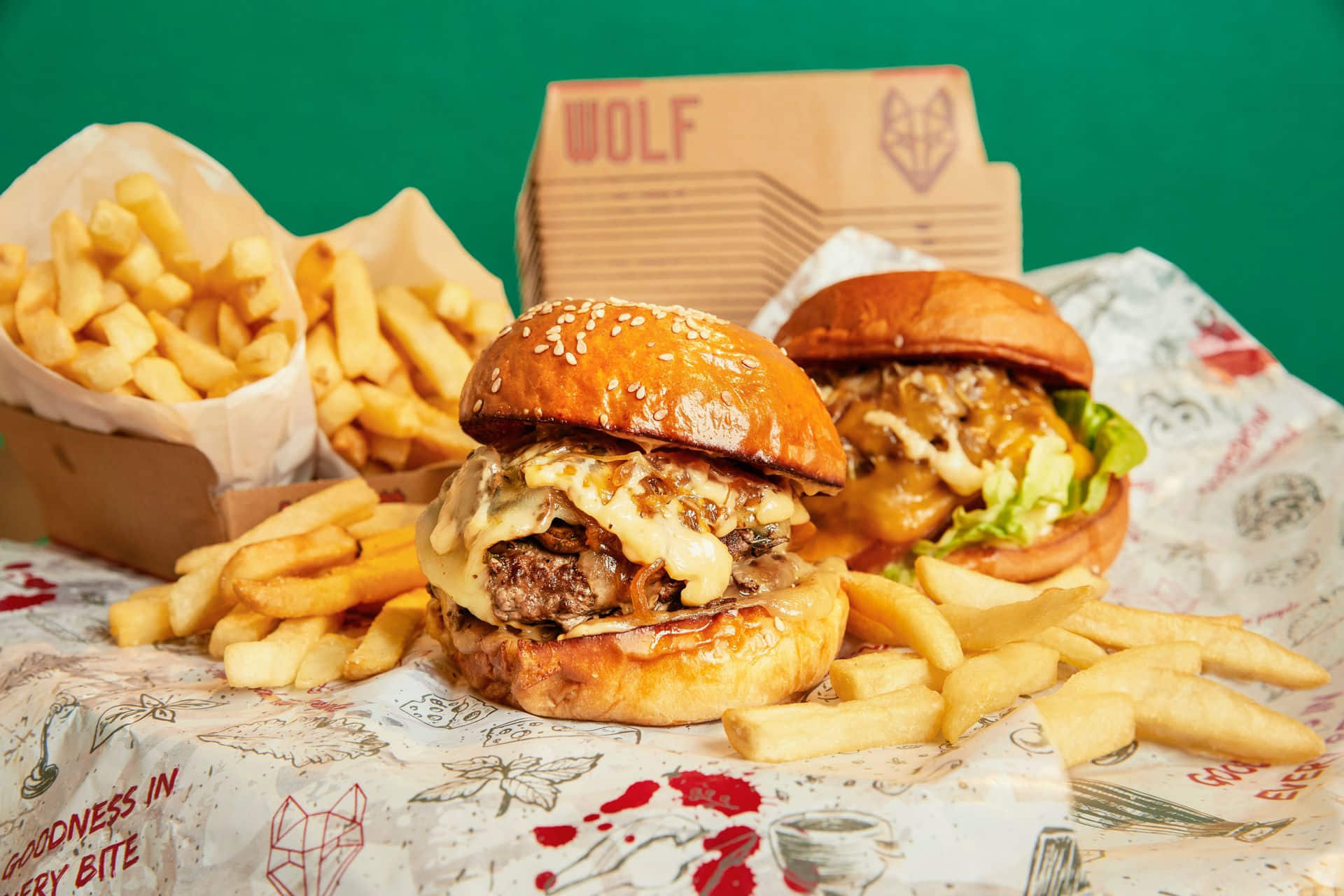 Why was it important for Wolf Burgers to continue expanding, even during a pandemic?
We adhere to the simple notion that if we don't swim, we sink. We have to keep moving forward. However, the method that one uses to progress has changed in the new normal. 
The pandemic has accelerated digitalisation and changed consumer behaviour; more consumers are ordering deliveries, looking for on-demand meals and working from home more. Our outlets pre-COVID were mainly in the CBD area and thus it was paramount that we found new ways to adapt to the behaviour change brought on by work-from-home arrangements and reach our fans where they were.
You also mentioned that you were able to use GrabKitchen to trial new delivery-only menu items, new flavours and potential spin-offs. Could you give an example of this? Why is a GrabKitchen a more conducive environment for trialling new ideas, versus a standard dine-in outlet?
Cloud Kitchens are conducive as it allows us to trial out new concepts and brands at a lower cost than establishing a physical outlet; the renovations, fit-out and rentals are nearly eliminated. This brings down the entry cost to scale brands and pass the savings onto the consumer. 
We had planned for a refreshed menu for some time already and we decided to actually launch our refreshed menu on GrabKitchen earlier this year, in the midst of COVID-19. 
An example of a new menu item would be the Homage Burger, created by Jun Hao, one of our colleagues. Being from Malaysia and unable to return home due to the pandemic, he really missed the Ramly Burger. This inspired the Homage Burger. We were able to get it up and running within a week, trialled the Homage Burger online, and tweaked it with the consumer insights coming in. It became a hit and is now a permanent item on the menu.
Are you keen on expanding to more GrabKitchen locations? What plans do you have for Wolf Burgers' future?We are definitely keen, because there is no doubt in our minds that cloud kitchens and delivery services will continue to not only play a key part in consumption; but could also grow exponentially. GrabKitchen has shown itself as a key partner for us in this move.