Founded back in 1979 by Jimmy Soh, the Tenderfresh Group has established itself as a behemoth in the local F&B industry, with 24 brands and 73 outlets currently under its wings. 
But scaling up the local food business wasn't a straightforward task as the proliferation of foreign fast-food brands into the Singaporean market threatened to overshadow them. And while they initially attempted to imitate their products and engaged in a price war to fend off competition, they realised that it compromised their identity and affected the quality of their products.
Thus, they invested in a high-end central kitchen facility and an R&D department to further refine the quality and consistency of their menu, without forgoing their 'Singaporean identity'. Similar to how American brands pair their tender and juicy chicken with their distinct localised sides, Tenderfresh opted to serve their fried chicken with authentic fares Singaporeans know and love such as Hokkien Mee, Nasi Lemak and Mee Goreng. This decision proved to be a shrewd one as the variety of their menu drove their number of orders up significantly.
Fast-forward a couple of decades later, and the imprints of the brand's ambition for growth are still clear. For instance, their response to the ever-changing needs of increasingly tech-savvy customers was to make their menu easily accessible from one's home with just a few clicks on their phone. This motivated them to join food delivery platforms like GrabFood, which they described as being able to "think and speak like a local".
Apart from the platform's user-friendly interface, the freedom and flexibility to do their own promotions was one of the reasons why orders coming through GrabFood have contributed a big part of their sales.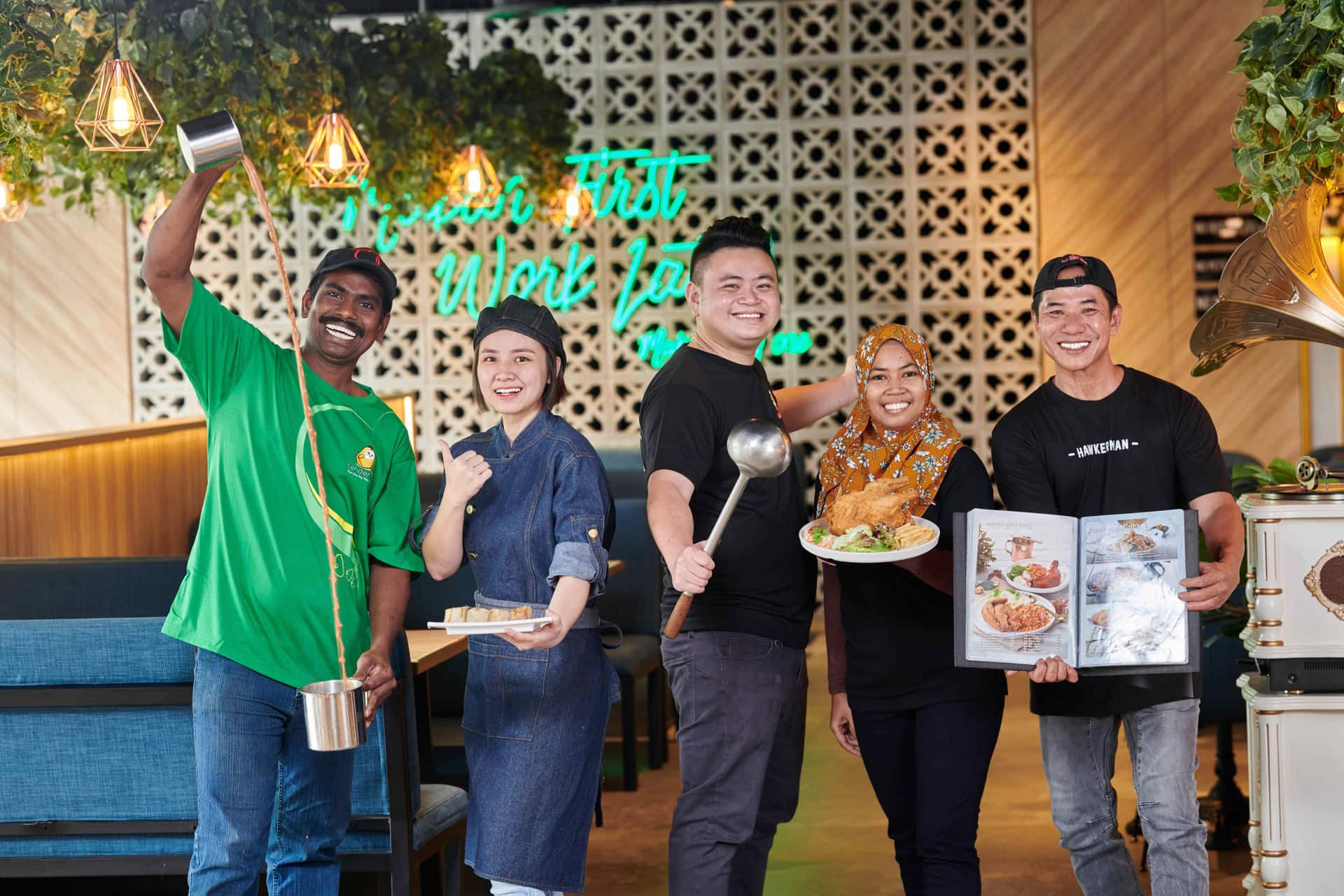 Image credit: Tenderfresh Group
Jimmy shares more on their challenges and future growth plans:
What are some of the challenges you have faced during the pandemic?
Apart from keeping the business afloat, one of our key focus areas was to ensure the safety of our frontline staff. Also, in the past, the safest bet was to open up in locations like shopping malls and city areas where you pay premium rental for high traffic flow and ensure that the crowd will come to you. With dine-in restrictions reducing the capacity and dining experience drastically, and with more sales pivoting towards delivery, it's harder to sustain at such locations. 
How else has being on Grab helped your business?
It has helped us greatly increase our brand discoverability online and given us the perfect opportunity to sell more dishes even if we no longer have tables available. Understand ground truths and drive improvements, big and small. We also get to understand ground truths and drive improvements, be it big and small. And as we leverage the technological expertise of good partners like Grab, we as an F&B brand get to focus on getting the food right for our customers. As one, there's a limitation of what you can do, but together, we could make a difference.
Can you share some of the future plans of your business? Do you have any specific goals/milestones that you would like to reach? 
While we do have several launches scheduled within the next year, especially for our Kedai Kopi concept, we are still observing the market due to the pandemic. We will also be taking the chance to put more focus into our people, the very ones who have been supporting us through the pandemic, by helping them elevate their culinary skills, coaching them, and equipping them with better resources and tools to prepare ourselves for more exciting opportunities ahead.