Singapore is one of the few countries in Southeast Asia that allows the deaf and hard of hearing to drive publicly. While the government permits the deaf community to get a driver's license, the social stigma of letting a deaf person become a private driver remains. This is where we saw the opportunity to launch our GrabforGood initiative in Singapore, to create greater awareness, empathy and address misperceptions of the abilities of the deaf community while paving the way for more choices and opportunities to improve their livelihoods.
One of these deaf drivers is Peter Ho. Like many of our driver-partners in Singapore, he maintains a full-time job as an architectural assistant and drives with Grab after work and on the weekends to earn extra income to support his family. "I drive with Grab after work from 6:00 pm to midnight and on the weekends. It's a good way to earn extra income to support my family", he shared.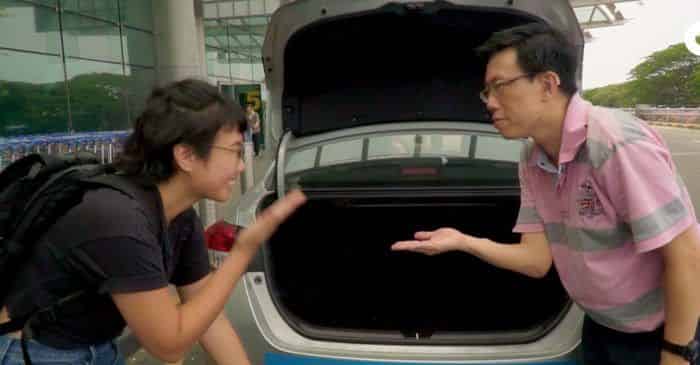 Aside from having an additional income stream, he likes driving with Grab because he gets to interact with different kinds of people on a daily basis. And since supplementing him and other deaf drivers with in-car communication materials and tech enhancements like the message prompt for passengers, Peter says he has engaged better with passengers, avoiding any misunderstanding or miscommunication. Prior to Grab developing and distributing these communication materials, it was challenging for drivers like Peter to interact with passengers which can result in negative feedback, hence, hurting their earning potential.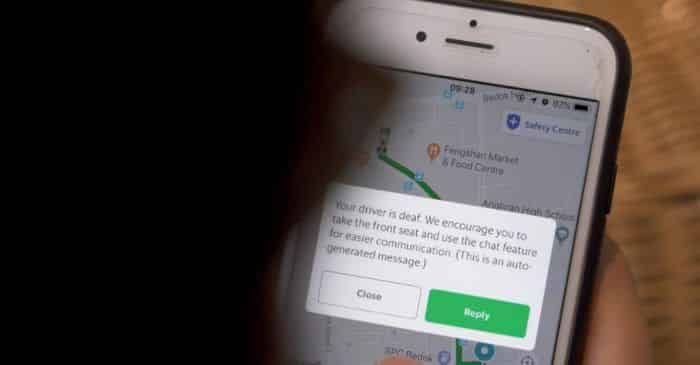 Also, there are times when passengers would cancel their ride bookings upon receiving the message prompt and learning that their driver is deaf. But this doesn't dampen the energy and perseverance of Peter to keep driving. "I guess they don't feel confident being driven by a deaf driver-partner. But it's okay, I won't get angry. I understand their concerns and I respect that", he said. 
Peter is a great example of the tenacity of the deaf community that inspires us every day to ensure that the platform does not discriminate. For the past a year and a half that Peter has been driving with Grab, he has held a consistently high rating for his over 2000 completed rides with zero safety incidents reported.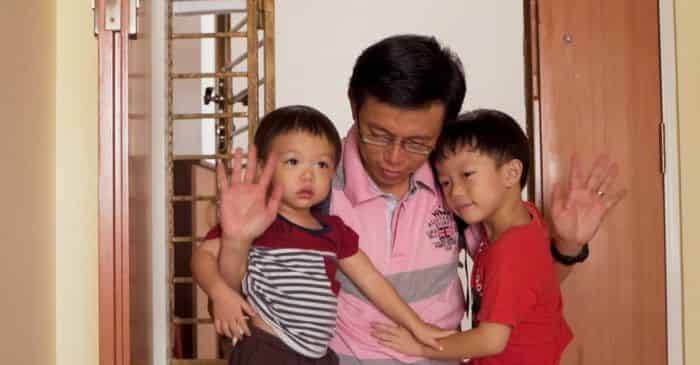 "I drive with Grab after work from 6:00 pm to midnight and on the weekends. It's a good way to earn extra income to support my family."
Piloted in Malaysia last year, We launched our Grab for Good programme in Singapore last September 2019 during the International Week of the Deaf. Grab believes everyone should have access to financial independence – regardless of background or ability. By launching this programme, we hope to empower more deaf and hard of hearing individuals by providing them with another source of income while understanding their challenges so that we can develop products and services that serve them better.