Ammar was one of the finalists in the recent Vice Digital Creators Academy, a tie-up between Vice Media, IMDA and Grab. Snippets of his work were featured regionally on the Grab app throughout January. Check out his submission to the Vice Academy at the end of the article
From adjusting the volume of his films without even being able to fully hear it, to keeping his condition from his clients to avoid being discriminated against, Ammar is a deaf filmmaker who absolutely refuses to let his condition limit his filmmaking prowess. Through his work, Ammar demonstrates how disabled artists like himself have just as much to offer in artistic talents as their able-bodied counterparts. We sat down with this tenacious creative to find out his story.
Ammar, thank you so much for taking the time to speak to us. All of us here at Grab were super inspired by your story. Could you start by telling us how you started filmmaking?
I was introduced to films through my dad. From a young age, we would go to the cinema to watch movies a lot. While being deaf definitely makes it harder for me to understand the dialogue of the movie, I find that the less I hear, the more I enjoy the film.Because I can't follow the plot through dialogue, I end up examining how the story is told through elements like motion, body language, and expression. At the end of the day, it doesn't matter whether there's sound or not, because to me it's just about appreciating the beautiful moving images that I am surrounded by. 
At 17 or 18, I started to realize I had a passion for filmmaking. It was what I wanted to do. From then on I started taking it very seriously because I started to recognize that filmmaking is such a very powerful tool that can be used not only to entertain but also to advocate and inspire.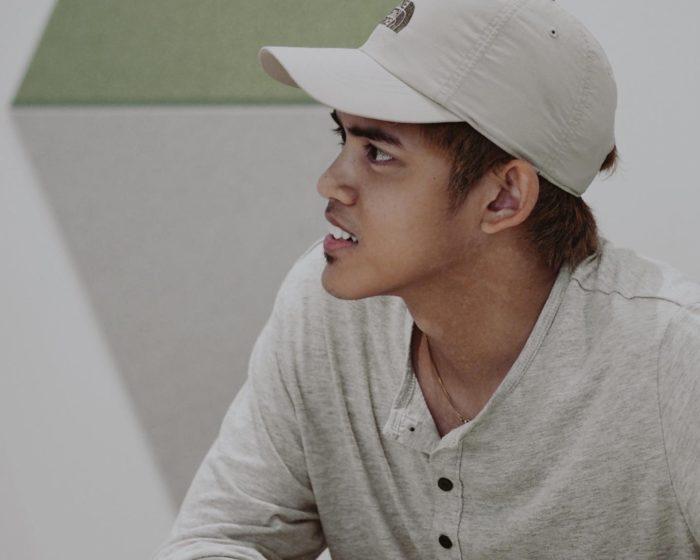 Let's talk about your past experiences, could you describe some of the films that you've made before the Vice project?
My favorite piece was a mockumentary I did titled "Sign language sucks, not" aimed at educating society about sign language. I focus on making controversial films because I want my viewers to see us disabled creatives as humans and recognize us for our talents rather than our disabilities. Our persona should first be about talent, then the disability. Not the other way around. 
How has your hearing disability affected your work as a filmmaker?
Definitely, working with sound is challenging. Usually, I will blast the audio through my earpieces and that allows me to decipher  bits and pieces of the soundtrack to edit my work. The difficulty comes when I have to set the audio level for sound effects in the film because with my condition it is difficult to estimate how loud the video is for non-deaf viewers. To do this, I rely on my eyes to gauge how loud the audio is based on the position of the soundbar. This method allows me to work rather effectively with audio. However, because I can't really hear the sound itself, sometimes I get feedback from clients that the video is too loud or too soft.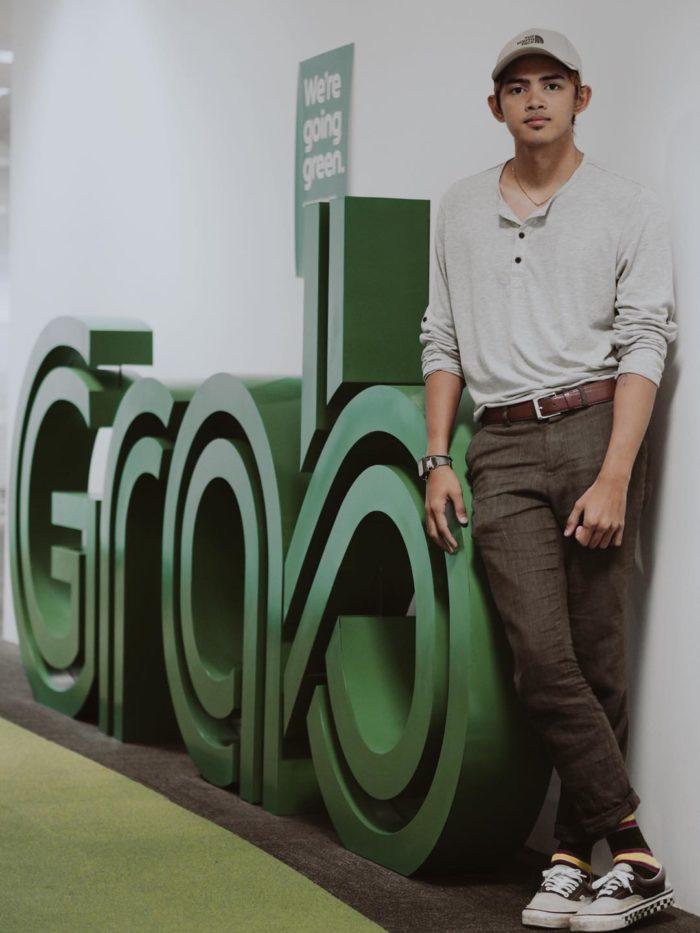 Do your clients know about the additional difficulties you face in filmmaking and are they more understanding because of it?
I usually don't tell my clients that I am deaf, and when they find out they are usually shocked. They are like "eh this guy is deaf how is he working in film?", or some are even like "eh can he hear me?". Okay, honestly most of the time I cannot understand the client. But in the end, when I show them the finished video they are usually like "okay, he's got it", and they are always very pleased. 
Reactions like these push me to re-invest in my craft to push the stereotype and show people that despite my disability, I still have talents and ways that I can contribute just like anyone else. Again, it goes back to being recognized for my talents rather than disabilities. 
I am curious though, what made you choose to continue pursuing filmmaking in spite of your condition and all the additional challenges it brings?
Back in the early days of film, stories were told through just music and body language. For example, Charlie Chaplin and Mr. Bean won many awards and they did it all through body motion without dialogue. And that gave me hope because even though I'm deaf, and film dialogues will be a challenge, I can still tell a great story simply through body language. So that's why I took up filmmaking – to challenge myself to surpass my limitations, but also because I wanted to change how society views people with disabilities.
What is your message as a filmmaker?
Bada bing bada boom. 
This is a saying that I have in my head which means "of course it can be done", it is an attitude of surpassing limitations. This is the same spirit which I bring to filming because my main message as a filmmaker is that there isn't really a difference between a hearing and deaf filmmaker, and likewise a "normal" and disabled creative. Maybe there are minor differences in perspective, audio, but fundamentally the art form and creativity are still there. So, bada bing bada boom. Disabled creatives may have more challenges but they can definitely produce great art as well.
Through my work, I hope to motivate others in the disabled community to strive towards what they want to do. Sometimes, people in my community feel confined by their condition and fear not being able to make a living doing what they love. So they settle for a more boring job. I want to push forward the idea that it doesn't matter whether you're deaf or hearing, blind or seeing, paralyzed or not. If you really want to do something that you love, stop dreaming because dreams are just dreams. You've got to start working towards it. Have faith that you'll overcome the challenges along the way and make it there someday. 
I would love to be a role model for my community by showing them that I am still not only surviving in the art scene. I am thriving. 
And if I can do it, then
Bada bing bada boom.
Of course they can do it too.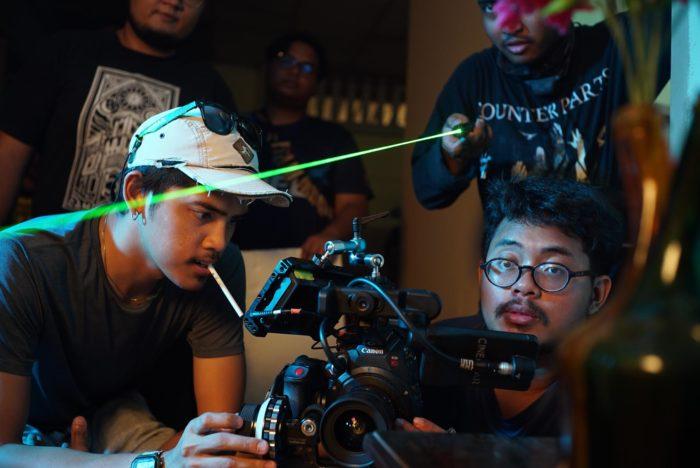 Let's move on to the Vice Digital Creator Academy. What did you enjoy most about it?
Being a freelance content creator is quite a lonely job, especially in Singapore where it is a very competitive scene, so having this safe space to share with other content creators was really nice. It's great having this community that shares the same passion and supports each other.
How did you feel knowing that your work was going to be broadcasted across the region on our Grab app?
Excited! Going into the Academy I didn't really know what to expect, but when I found out that I was one of the finalists I felt victorious. I hustle a lot but oftentimes things don't go according to plan, so having this win felt really good. I remember thinking "oh, I actually did it", in spite of my disabilities. Being able to work with big names like Grab, and even Vice, has been a huge motivation for me to continue hustling and pushing boundaries.
Find Ammar here:
Youtube: #channelameezy https://www.youtube.com/channel/UCokz77lEo79gmjnIXDx0qvA
IG: @ameezydotsnap https://www.instagram.com/ameezydotsnap/