Having plied his trade as a creative executive in various advertising agencies and tech startups around the world, most would've thought that Terry Peh's career path was already set in stone. So when he decided to leave that all behind in 2017, after 12 years no less, to start a business in the pet food industry, he may have left some scratching their heads.
Recruiters were trying to lure him back into the corporate world, but as a loving owner to two schnauzers and an unquestionable affinity with animals, it's easy to see where his true passion lies.
It didn't come without its setbacks, though. On the week he planned to launch his business, he was struck with a bolt from the blue – a competitor had launched their business with an identical brand name. The resemblance was so uncanny that he had no choice but to rebrand his business and delay its launch by two months.
In hindsight, it proved to be a blessing in disguise – the Good Dog People name perfectly represents Terry's virtuous ambition to do good with pets, people and the planet. Similarly, Curious Cat People – the feline-focused arm of his businesses – is a celebration of inquisitive minds and the desire to seek new and better ways of feline ownership.
This cause drives his goal to build a dependable business which can be trusted for lightning fulfilment speed, excellent customer experience, great price confidence and uncompromising product integrity. It also means he has to always be on the lookout for ways to evolve his business and meet the changing needs of consumers. This meant, for example, keeping a pulse on the growth of cashless payments in Singapore and capturing the minds and hearts of the savvy digital generation.
The brand thus decided to tap on Grab's wide online reach and payments infrastructure by offering GrabPay as one of the payment methods for consumers. Recently, they also hopped onto the 'buy now pay later' trend to offer younger consumers the flexibility to make purchases in instalments through Grab's PayLater product.
Terry shares more on the Good Dog People and Curious Cat People here.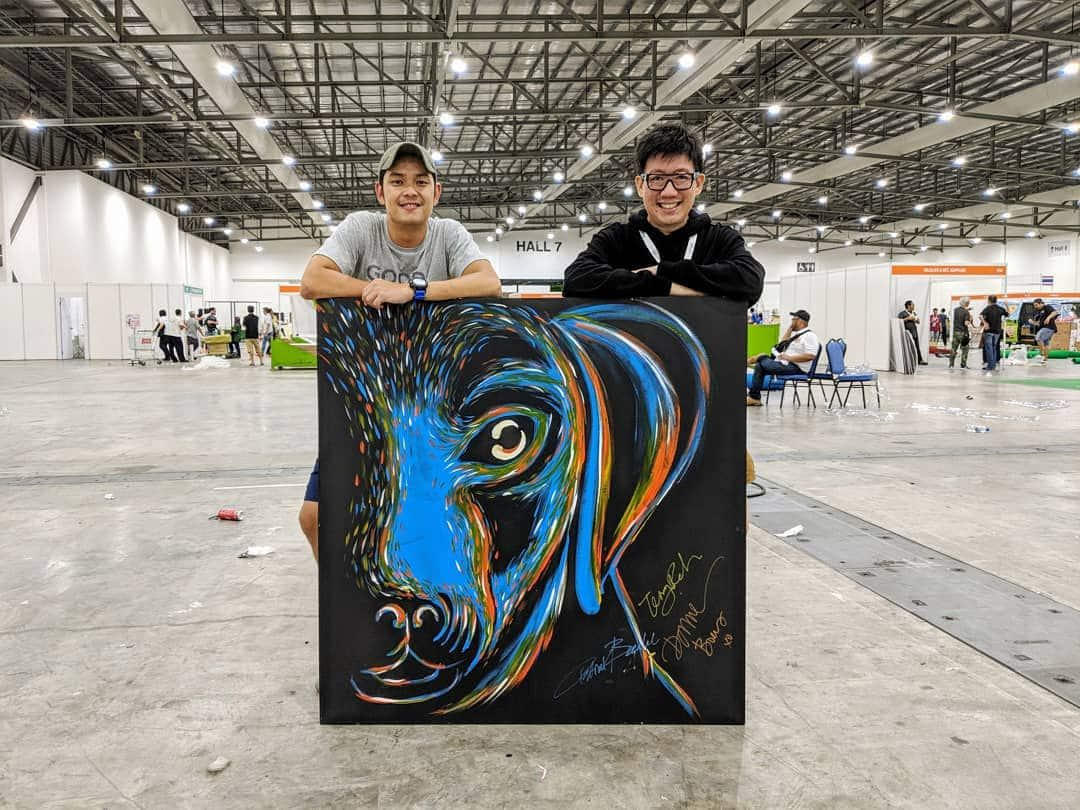 Image Credit: Terry Peh
What were some of the challenges that you faced during the initial days of founding, and now? How did you overcome them?
It's definitely the predatory pricing competition and incredibly lean retail margins which we have to learn to work around with because we don't have deep pockets of funded startups. 
Scaling also becomes very costly when investment towards hiring, softwares, infrastructure, etc, creeps up on you and it just gets too expensive to keep the lights on. We've learnt to be very careful not to let our costs scale faster than our revenue.
How has growth been since you started providing GrabPay as a payment mode? Do you see an increase in customers opting for this option? What is the increase like?
We've seen a 15% increase in adoption of GrabPay in just the few months we started offering it as a payment option. 
Average cart size has also increased in the store with 40% of our PayLater users actually doubling their checkouts. These numbers are impressive and show a lot of potential in the coming days.
Do you have any specific goals/milestones that you would like to reach?
With increased pet ownership as a result of COVID-19, our mission is more focused than ever  – we will continue to put pets, people and the planet at the forefront of everything. We will continue to focus on impact and purpose – profits will inevitably follow. We want to show the world that it is possible to build a multi-million dollar business with a soul!
To learn more about growing your business online with Grab checkout solutions, talk to our team today.
Visit our website to get started: https://grb.to/3ICAL0y