Before he made the switch to driving a GrabCar, Ho Boon Leong, worked as a taxi driver for about eight years, driving between 12 and 13 hours a day. Now, he finds himself earning a comparable amount while driving about two hours less each day. How does he do it?
Flexible Working Hours = More Family Time
For Boon Leong, working less hours means he has more time to spend with his family — the top benefit in switching to GrabCar for him. The flexibility of driving a GrabCar also allows him more time for his personal errands. He shares: "On Saturdays, I drive a few hours in the morning, then I bring my daughter for her dance class in town. I drive for about four hours while she is at class before picking her up and heading home together."
While Boon Leong enjoys the flexible working hours, he stresses that it is important for drivers to spend their time wisely as they still earn when they drive, much like taxi drivers do. "On days when I still have the energy and can afford the time, I might drive an extra hour or two to earn a bit more," says Boon Leong.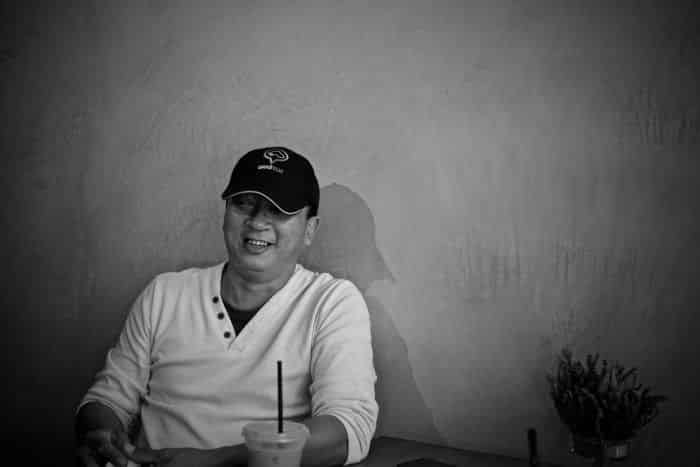 Driving Smart to Earn More
The key to earning more is not just driving for longer hours, he cautions, but to drive smart. As GrabCar works on a supply and demand model, earnings are naturally better when the demand in an area is high. Boon Leong says that this has helped him to manage his time more efficiently instead of staying put in an area waiting for calls.
He explains: "If I don't receive a call in a few minutes, I drive along to another area I think may have demand for GrabCars. I drive efficiently but don't rush and I've found that I get calls this way quite often."
Boon Leong adds: "Unlike a taxi meter, the customer also knows up front what he or she would be paying before the journey even begins. Thus, overall, there is less pressure from customers to drive a specified route though we should always drive efficiently and take the fastest route to the destination."
Learning from Experience
By understanding the supply and demand model, there is also a potential to earn more. He cites an example where his friend once drove a passenger from Sembawang to VivoCity for $18, while Boon Leong earned $42 during the same period from a much shorter ride from Ang Mo Kio to Robinson Road.
As a veteran driver, Boon Leong has also learnt more about the travelling patterns of passengers, which helps him plan his day. He shares: "During the morning and evening peak hours, people want to head to town or return home from town. These are usually your executives and working professionals who mostly pay via GrabPay. During non-peak period between 1pm and 5pm, it would be trips within the heartland areas and most of the passengers would pay using cash."