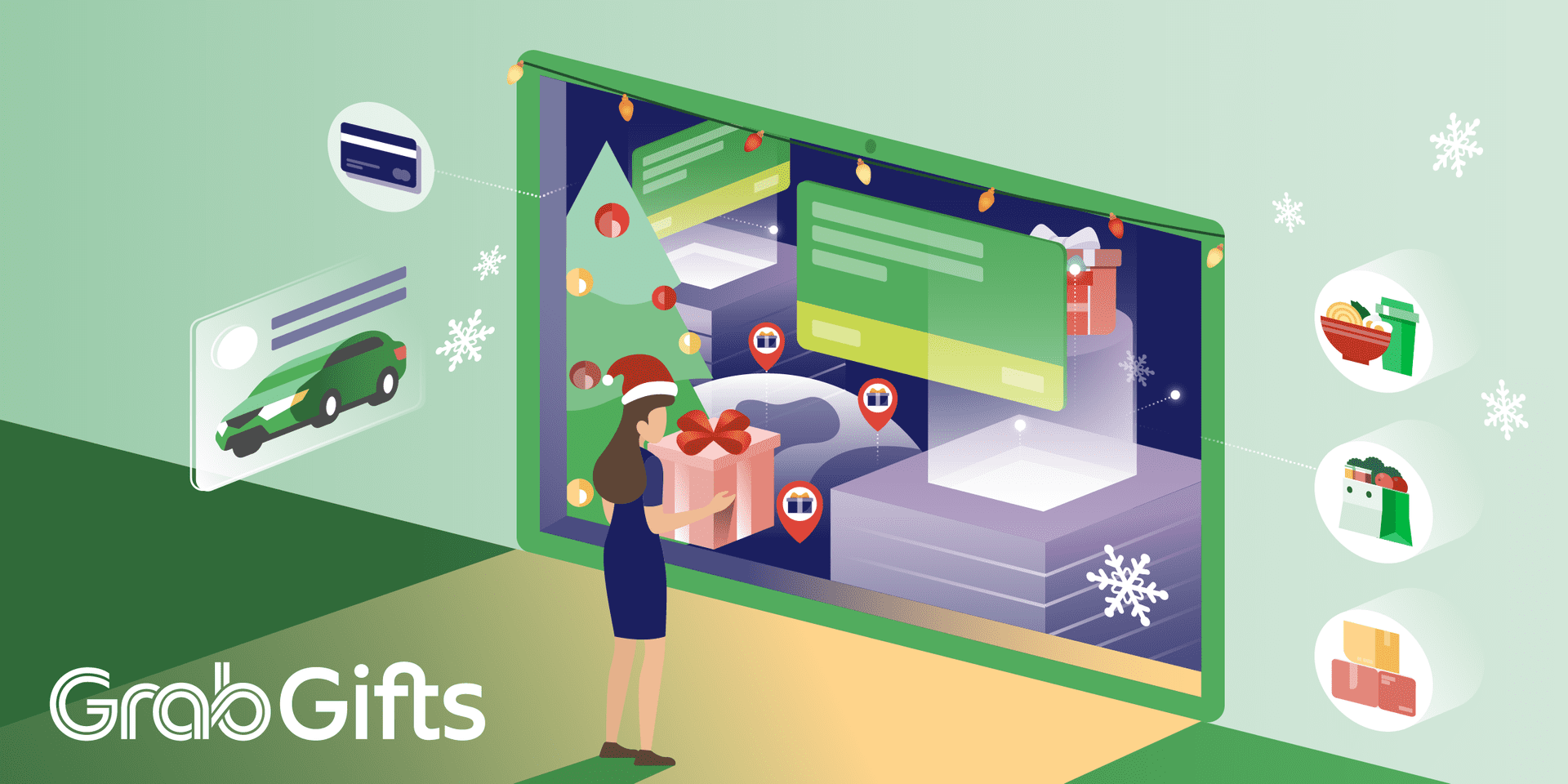 Christmas may look a little different in the past two years, but we are learning to cope, and even thrive, in the new climate. Forming and maintaining relationships can be as simple as a call, a message, a delivered meal, virtual presents or even a gift to the doorstep.
With technology, we're no longer limited by physical distances during festive periods, and both individuals and businesses can spread joy through the bright screen of a mobile phone. Here are some ways Grab can help deliver the Christmas spirit to the people who matter.
For individuals
Gifting is a gesture to translate "I'm thinking about you" into a physical form
Bridge physical distances by sending love in the form of food, gifts and more via GrabGifts
Especially useful during festivities such as Christmas, New Year, birthdays, anniversaries and more, show someone you're thinking of them
For businesses
Send a heartfelt thank you to the staff who have been supporting your business
Impress clients with a generous gift pack to remind them of your brand
Plan, send and do accounting conveniently for the gifts at the end of the day
Giving your family, friends, and clients more gift choices
Nothing shows that you care more than being preemptive about people's wants or needs and meeting those expectations. If you're worried that your gifts are not useful, how about letting your recipients choose themselves?
A personalised gifting experience
GrabGifts allows you to assign a dollar value to a virtual gift voucher, and lets the recipient choose how they'd prefer to utilise the gift vouchers: GrabFood, GrabMart, GrabExpress or GrabRides. You can also send merchant-specific gift vouchers for selected merchants (depending on the country you are in).
Less hassle, more safety, more joy
You don't need to head out and expose yourself to higher risk while shopping for gifts during these times. Simply whip out your phone, choose from GrabGifts or the merchants available, and let us do the rest for you.
Send gifts overseas
Better yet, the GrabGifts service is open to users in Indonesia, Malaysia, Singapore, the Philippines and Thailand. For those of us with friends and families overseas, the service works in countries that have GrabGifts capabilities enabled. With GrabGifts, we're helping you bridge connections. Go on and open your Grab app to send a gift to your friends, family and clients right now!