The crippling burden of a deep debt would often be a justifiable reason to dishearten any aspiring business owner. Add that with the pressure of having to take over a business in the red as a 21-year-old and you'll have yourself a baptism of fire. This was the daunting reality faced by Buey Tahan See-food's owner, Blake Chan, when he took over the business from his parents in late 2010.
Despite such an uphill task, Blake wasn't one to be fazed – he believed that no hardship was impossible to overcome for as long as one had the right attitude. And with this hardiness, he diligently scoured for solutions to turn his business around. One of those solutions was the business' foray into deliveries in 2010 – inspired by the fast food chains with delivery services that had catchy jingles and punchy phone numbers – which became the catalyst for the brand's resurrection. From standard motorbike deliveries to the exploration of a rudimentary version of a cloud kitchen, Buey Tahan See-food experimented with different models to incorporate into their operations, subsequently allowing them to expand to 7 outlets in kopitiams across Singapore.
Having reaped the rewards of integrating an efficient delivery system into their operations, the decision to come onto GrabFood in 2018 proved to be a no-brainer. Apart from providing the business with a ready delivery fleet that would not require additional resources into managing, Grab has also helped to ensure sustained exposure in the digital marketplace through effective marketing campaigns. This provided them a consistent stream (about 20%) of revenue through GrabFood sales even amidst the P2HA period where dine-in was prohibited.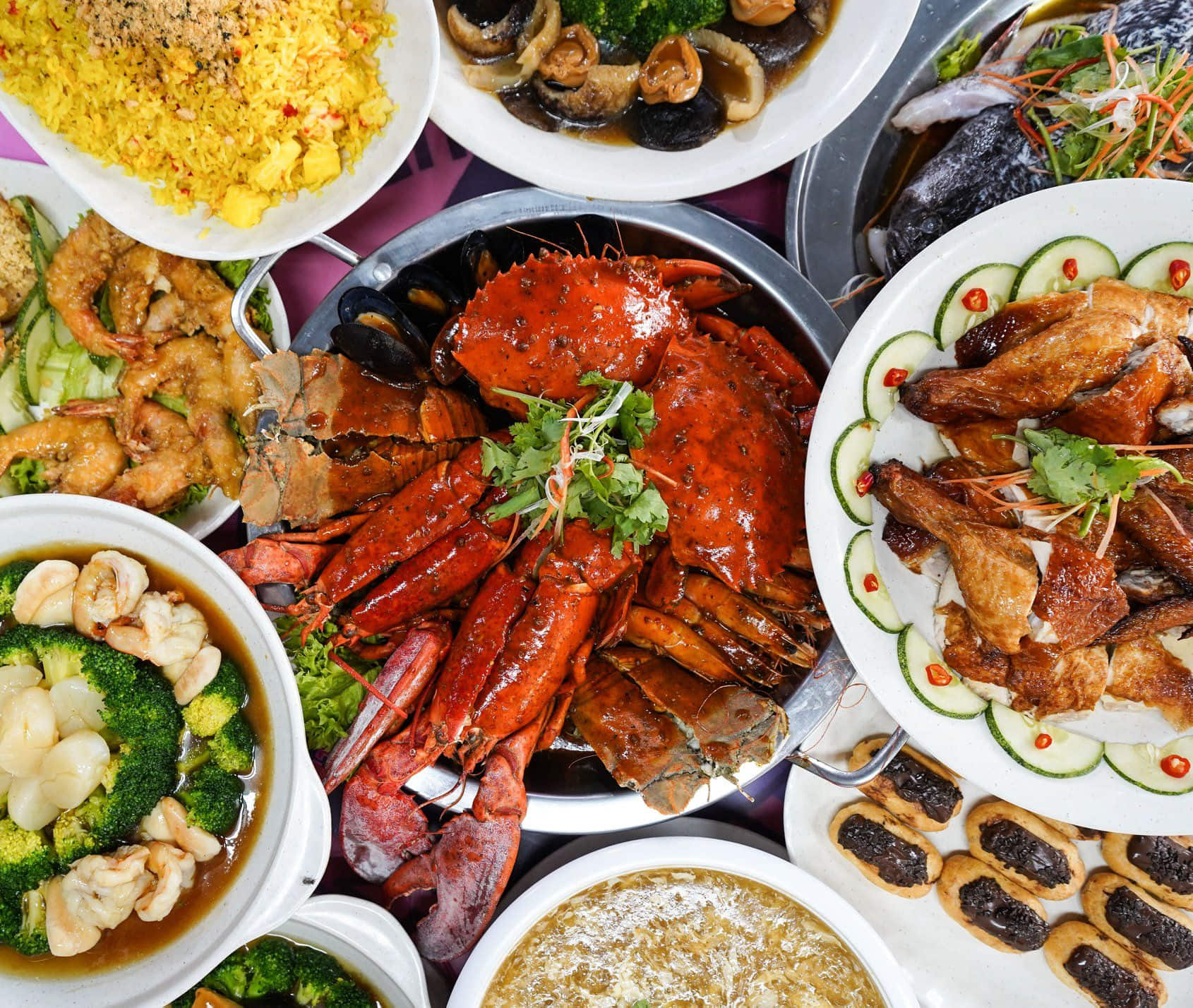 Pic Credit: Buey Tahan See-food
What do you like most about being on the Grab platform and how has it helped your business?
We've had the pleasure of having great relationships with the account managers at Grab, who have been really helpful in helping our business. This rapport gives us the impression that Grab is a platform that is genuine in providing service to those they work with. We've also been able to increase our revenue and gotten closer to our loyal customers, while also winning the hearts of new tze char lovers.
As the F&B sector in Singapore is a crowded space, how do you stand out or  differentiate yourself from your competitors?
The idea of standing out and differentiating ourselves into something special has never occurred to me. Instead, I believe in the importance of adopting the right attitude as a business. What attitude we give to our colleagues determines what kind of a working attitude we would get in return. Likewise, the way we treat our customers also determines if they will stay loyal and continue supporting us.
What are some of the future plans you have for the business?
We make it a point  to catch up with the latest market trends as well as advanced marketing strategies in order for us to stay as relevant in the market as possible. And apart from planning to add even more outlets under wing, we plan to venture out to another type of cuisine to fit the demands of our customers.