Fans of Boms & Buns would likely know that their founders were once in the music industry. Syarif was one-half of local R&B duo Sleeq which notably managed a triple win at the Anugerah Planet Muzik Awards in 2013, while his wife Malaque, finished as one of the top 8 contestants in the third edition of Singapore Idol. Today, the wedded duo, popularly known as the Syarifs, are known for something else – making their mark in the F&B scene with two pastry brands. And it seems their past experience in entertainment – of combining a strong 'product' offering, the boldness to experiment and savvy marketing chops – has proven handy in building them a new fanbase.
Before establishing their latest brand called Boms & Buns in 2020, the Syarifs first introduced the brand's range of indulgent choux pastries as part of an extended menu of their maiden food business, Chulop!, which primarily specialises in their tantalising churros. But as more customers sang praises of these delectable flavour 'boms', they decided it was time to give them their own spotlight. Hence, Boms & Buns was born, and its resulting popularity came with no surprise. Today, their choux puffs are available in an eclectic range of flavours – from their aromatic cinnamon buns and the ever so delightful taste of sticky pecan, to the chocoholics' staple of nutella and rocher, one would be spoilt for choice by their wide variety of flavours.
Being a brand that fully operates online, the digital market was a terrain that Syarif has grown to be familiar with. As such, they wasted no time in searching for digital solutions to grow the brand, coming onto GrabFood as a merchant just a few months after its launch. Apart from the opportunity to gain exposure to untapped markets, the decision to onboard Boms & Buns on GrabFood was also influenced by Chulop!'s success on the platform. And just like its sister brand, Boms & Buns have benefited from tapping onto the strengths of food delivery platforms, with GrabFood sales contributing to 35% of revenue.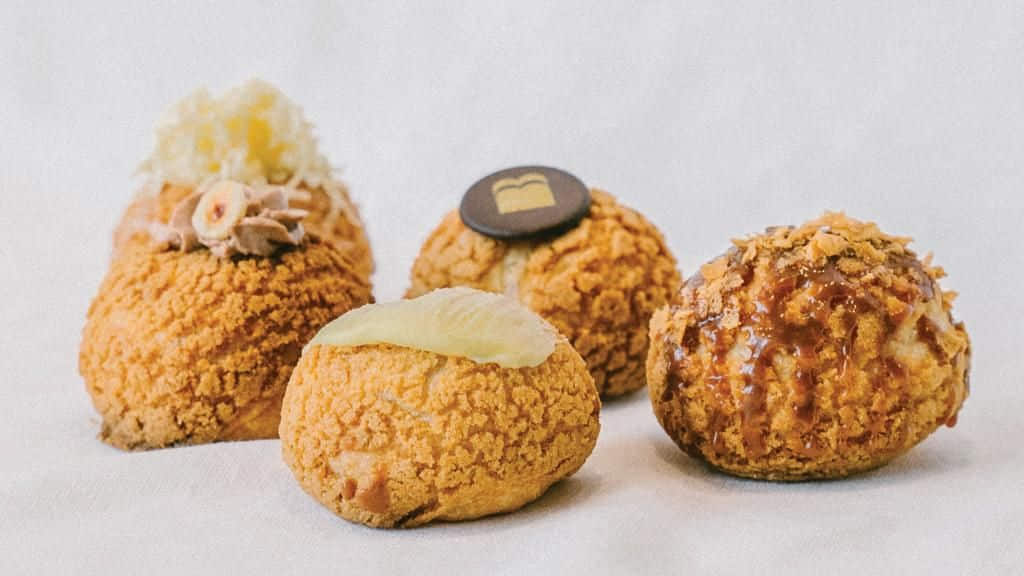 Pic credit: Boms & Buns

What were some of the challenges you faced when starting out, did you ever feel like giving up?
The main challenge is to sustain. I always tell myself not to believe the hype as it'll die off eventually – and that's when the real deal starts. That is why I emphasise the importance of product and service quality to ensure that our standards are always maintained. Managing expectations is never easy and there will be days where I just feel like throwing in the towel, but when I look back at how far my tea and I have come, it just pushes me to go further.
Why did you join the Grab platform and what do you like most about being on it?
After seeing how well Chulop! was doing on GrabFood, I had no doubt that Grab would help to expose my brand to a new demographic. Apart from how efficient and easy it is to operate on the platform I especially like how payments made to merchants are prompt and transparent.
Can you share some of the future plans of your business? Do you have any specific goals/milestones that you would like to reach?
Firstly, I hope to integrate delivery and logistic partners to my in house e-commerce platform as well as implementing a live tracking system for easy delivery tracking. There's also the aspiration for Boms & Buns to become the primary pitstop specialising in good cream puffs and scrumptious hot buns. And of course, I'd love to eventually bring my brand into key countries around the region.