Having to feed a family of five, Khairul realised that his $1000 monthly stipend earning as a dispatch rider upon his release from prison wasn't enough – that was when he decided to start a home-based bakery business with the help of his wife Nazira. Despite being skeptical of the business idea initially, she decided that it was worth a shot. Then serving as a full-time nurse, Nazira gamely swapped her uniform for an apron and worked on polishing her baking skills. 
In 2016, they officially launched Bakes by NY, following the initials of Nazira's name.
It turned out to be a shot worth taking – today, Bakes by NY has three outlets which are located at Tampines, Bedok and Yishun, and an upcoming one at Arab Street. Drawing inspiration from other bakeries, such as KL-based Gula Cakery, Bakes by NY has been able to win over the hearts of sweet tooths island-wide with their indulgent bombolinis and signature best-selling pods. 
One of the steps they took to embrace the online marketplace was to join Grab as a GrabMart partner last year, winning them a group of new fans who were sweet on their delectable treats. Thankfully, this also helped mitigate the impact from reduced footfall caused by the pandemic. 
As they make plans for the future, Khairul and Nazira are already harbouring ambitions to expand the brand beyond our sunny shores once the pandemic subsides.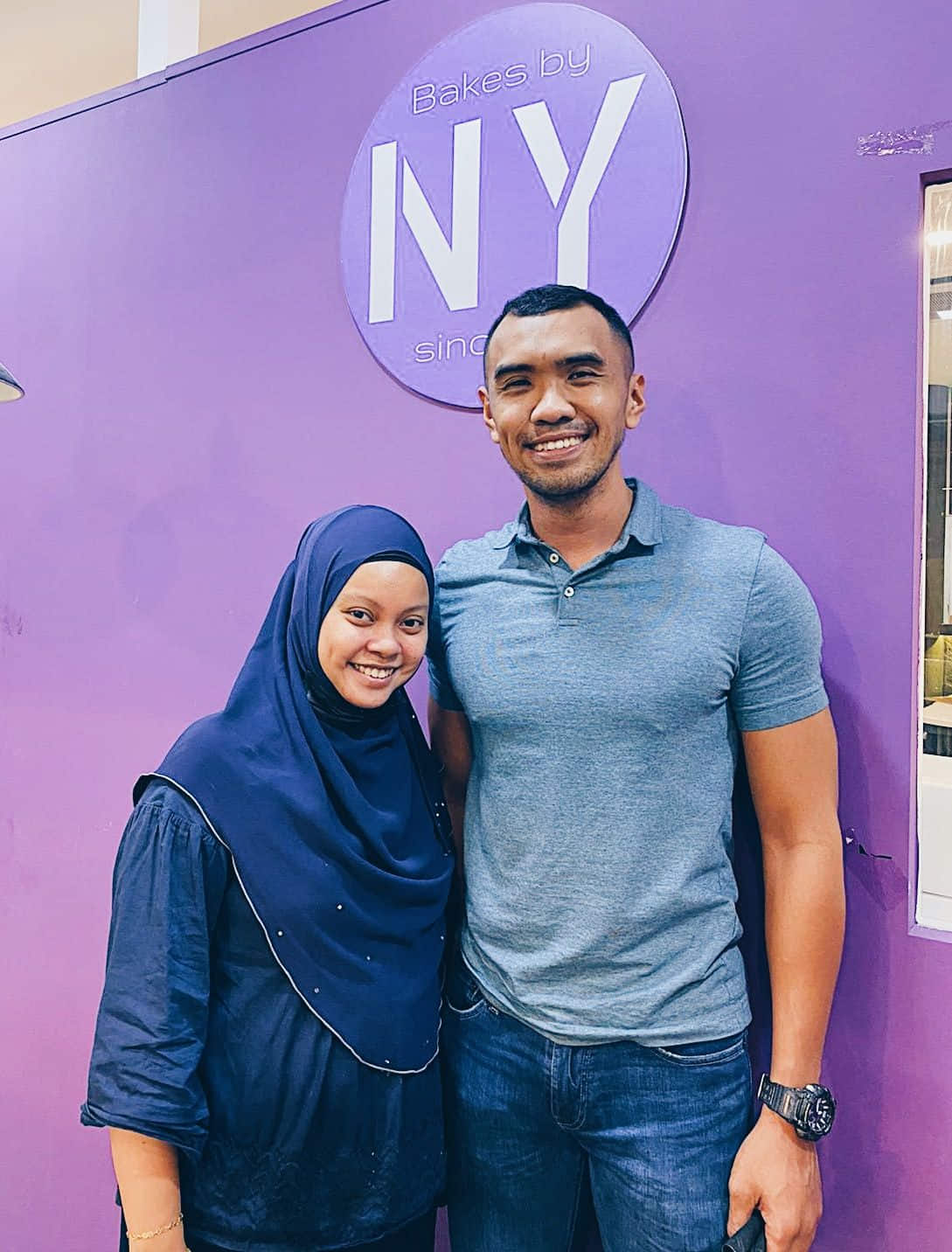 Many bakeries have opted to remain as home-based businesses these days. What motivated you to open up a physical store?
I felt that in order for us to grow, we had to scale up quickly. We knew that eventually this was the direction we were going and as this is our main source of income, we cannot be running a home-based business full time – we had to run it as a proper business.
Why did you decide to join online delivery platforms like Grab? 
We did not have a proper delivery infrastructure in the beginning so we had to source out for delivery drivers on a daily basis. Apart from this, the charges of different drivers also vary. With Grab, we don't have to rush and run around to look for drivers as an assigned driver will come and collect the order.  Without worrying over the delivery aspect, we are able to allocate manpower to settle other chores like outlet maintenance and marketing.
How much of an impact has going online made on your business?
We were able to rope in a steady stream of revenue from new patrons who were existing Grab customers that wanted to try out our bakes. Joining Grab has helped us extensively in reducing wastage of our daily production too, cutting it down to 20% from around 30-35% previously.