Step into the famous Chomp Chomp Food Centre in Serangoon Gardens and you'll find All Bout Chicken, a cook-to-order fried chicken store that has been tirelessly serving locals around the neighbourhood since 2018. On first glance, it's easy to miss the humble hawker stall, with its unassuming white banner and simple storefront. However, its business model sets it apart from most hawker stalls. Despite its popular physical location, All Bout Chicken prides itself on being all bout accessibility and establishing their brand on food delivery platforms like GrabFood.
"In the past, it's all about location, location, location. But now, it's all about accessibility", said Muhammad Yazid Bin Alwi, All Bout Chicken's founder. "Today, you have to go to the customer rather than have the customer come to you." This was the lesson that Muhammad had to learn the hard way, after enduring multiple hardships and business failures.
Before he started All Bout Chicken, Muhammad spent 30 years in the F&B industry. During that time, he worked as a training manager, which equipped him with greater knowledge on how to run a business like how to deal with numbers and pricing. In 2010, he developed his first F&B brand with a group of friends, selling both sandwiches and fried chicken. They had three stalls in total, and the brand quickly became a hit amongst the locals. Soon after, they even managed to open a franchise in Kuala Lumpur.
However, their joy was short-lived. As a small business, their franchise lacked the ability to scale, as they couldn't afford setting up their own delivery service. As such, the chain was limited to customers within the stalls' direct vicinity. The lack of consumer base resulted in the closure of the franchise in 2016.
Despite the failure of his first venture, Muhammad never gave up on his dreams of opening his own F&B franchise. In 2018, an opportunity presented itself in the form of GrabFood's delivery system, which would eliminate the pain points inflicted on his previous venture. Taking a leap of faith, he decided to launch a new brand – All Bout Chicken.
This time, his business model for All Bout Chicken was centered around delivery and accessibility, rather than location. It helped him build a new base of fans and catered to consumers' growing demands for convenience. After just six months, he managed to establish his brand on the platform, increasing his total orders by 10x per day. On some days, he even found himself having to intermittently pause taking in new orders. By tapping on the GrabMerchant portal Insights feature, Muhammad has also been able to keep track of operations, sales performance and consumer trends, which has helped him make timely menu adjustments and better manage resources.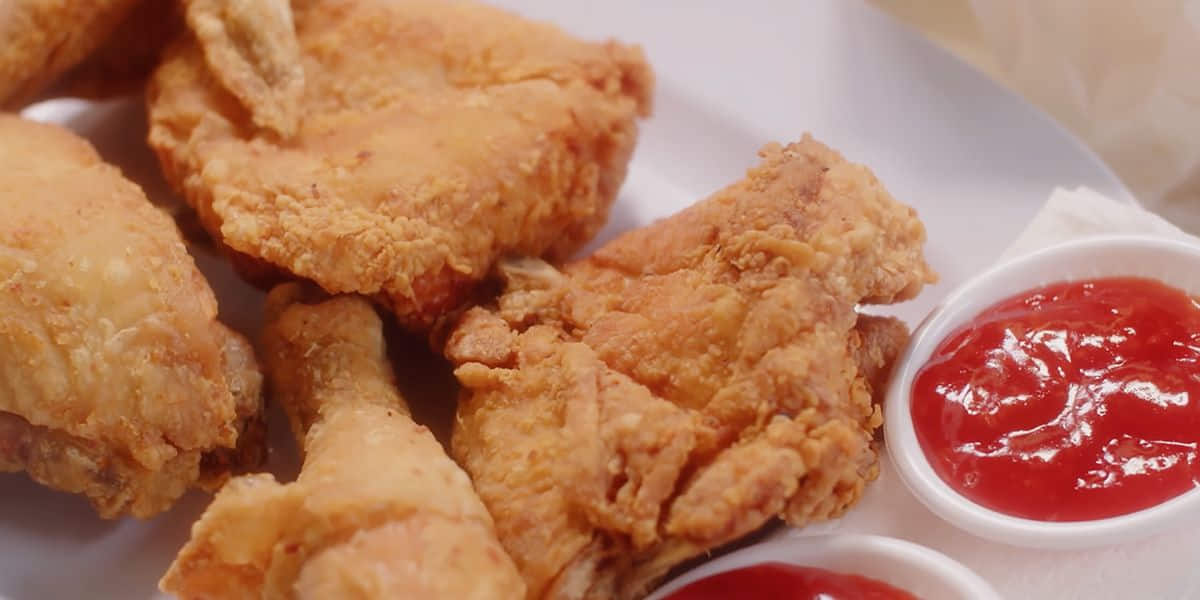 Picture credit: Grab
Muhammad shares more here:
What advice would you give to other aspiring F&B entrepreneurs?
It's especially important to take a customer-first approach. Remember to always be hospitable and understanding, and listen to your customer's feedback, be it good or bad. In the long run, this attitude will get you loyal and returning customers.
Secondly, don't be a lone wolf – collaborate with others! My collaboration with Grab has allowed me to expand my business and reach a wider customer base through GrabFood delivery. Expand your network and you might be surprised!
Last but not least, always believe in and have a passion for what you're doing. Rather than thinking only about success, focus instead on making a difference for your customers. Success will come naturally to you.
What has your experience with GrabFood been?
What I like about Grab is that they actually listen to feedback and continuously upgrade their app services. This makes us merchants feel heard as it shows that Grab cares about us. For example, there were instances where Grab deleted their updates after receiving feedback from us that we didn't like it.
What are your future goals for All Bout Chicken?
In the future, I hope that I can open more branches and make All Bout Chicken a household name! Compared to other fried chicken stalls, we follow a cook-to-order concept, delivering only fresh and piping hot food to our customers. Hopefully, people will remember All Bout Chicken for its freshness and quality.