Enjoy safer shopping when you pay online with GrabPay
Grab Buyer Protection offers you enhanced end-to-end protection for your everyday transaction needs. You can count on us, whenever and wherever.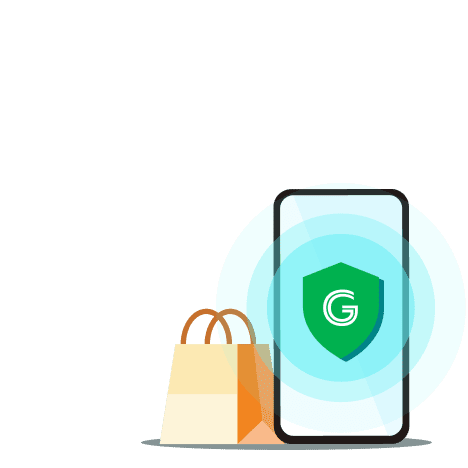 Grab Buyer Protection offers coverage to customers who purchase online from Grab merchants in events of:
1. Items not received
2. Item Significantly Not As Described
3. Unauthorised Transactions

The Grab Buyer Protection programme is a limited-time campaign that is applicable only to eligible purchases from participating merchants who accept online payments with GrabPay Credits. Purchases made via GrabPay Card are not eligible.

How does it work?
Make a claim in just 4 easy steps
Step 1. Attempt to resolve issue directly with Merchant
If the resolution is unsatisfactory, please contact Grab within 14 days after the last correspondence from the Merchant.

Step 2. Provide all relevant documentation
We may require you to provide receipts, third party evaluations, written correspondences with the Merchant or other documents depending each case.
Step 3. Ship the item back
If you are filing a "Significantly Not as Described" claim, we may require you to ship the item back to the Merchant, Grab, or third party, at your expense.
Step 4. Hear from us within 5 business days
If your claim is successful, Grab will reimburse you for the full purchase of the item and original shipping costs.
Extends to over 59 merchants…
You may claim for a refund under Grab Buyer Protection for your purchase from an online merchant using GrabPay Credits if the item you bought is not received, not as described, or damaged.
Eligibility
Item must be purchased from a participating online merchant that supports GrabPay Checkout using GrabPay credits
You have attempted to resolve the dispute directly with the merchant
Buyer Protection dispute must be reported to Grab within 14 days from your attempted resolution with the merchant 
Please proceed to our help center, and our service representative will reach out to you as soon as possible. 
For a full list of eligibility requirements and exclusions of Grab Buyer Protection, please review our User Agreement.