An easy way for merchants to opt-in to GrabFood promotional campaigns.
We're always finding new ways to help small businesses succeed and reach a wider base of customers. 
That's why, we're introducing GrabFood Recommended Promotions, a self-serve feature on the Grab Merchant app, where any restaurant can opt-in to our upcoming promotional campaigns on GrabFood.
How to join?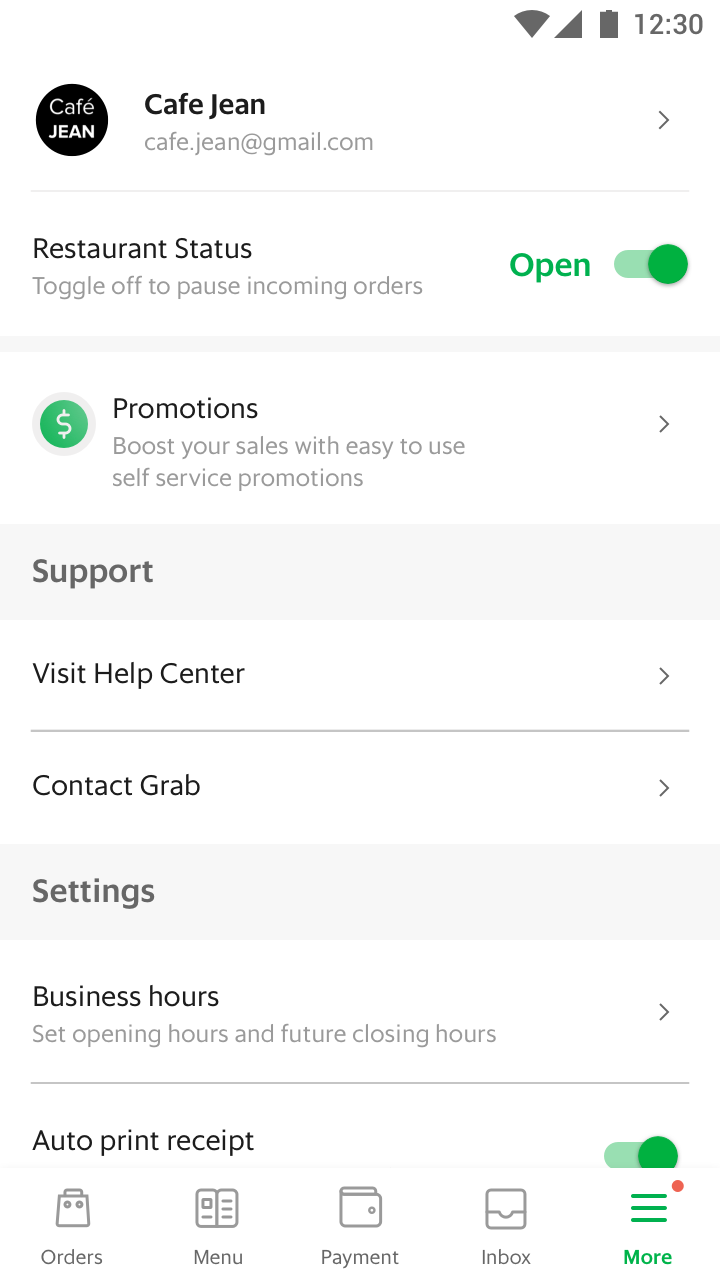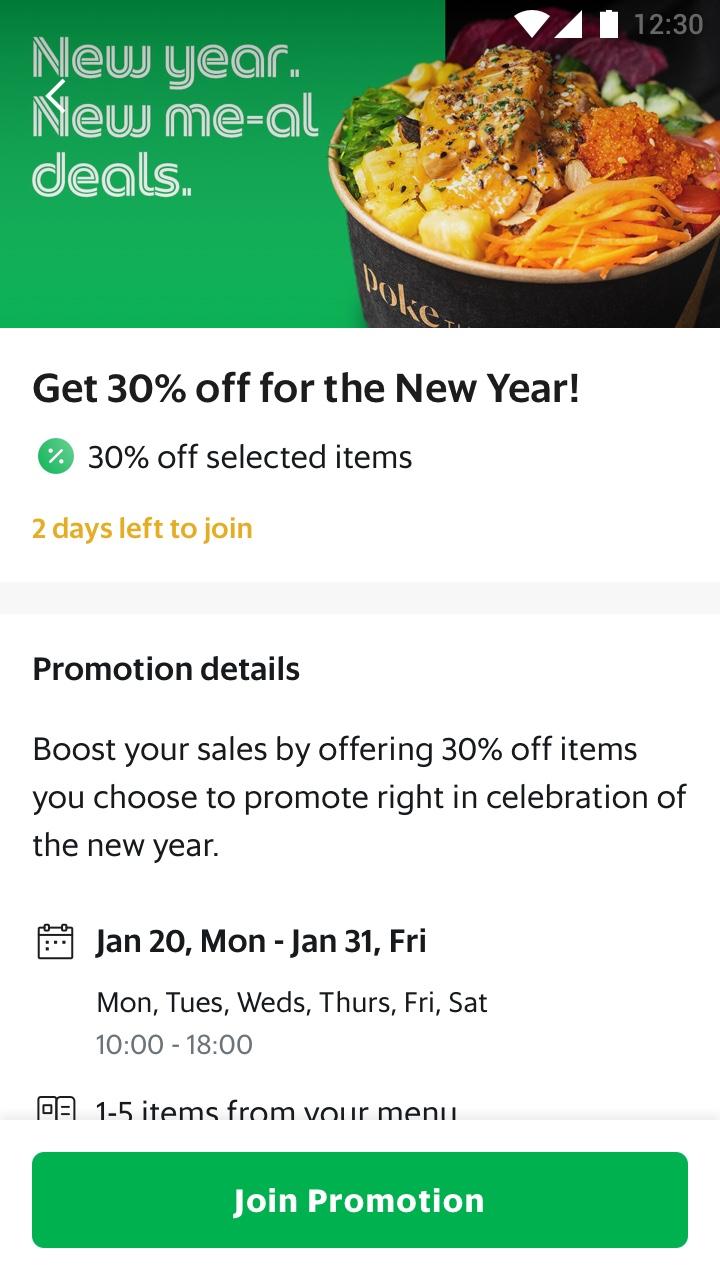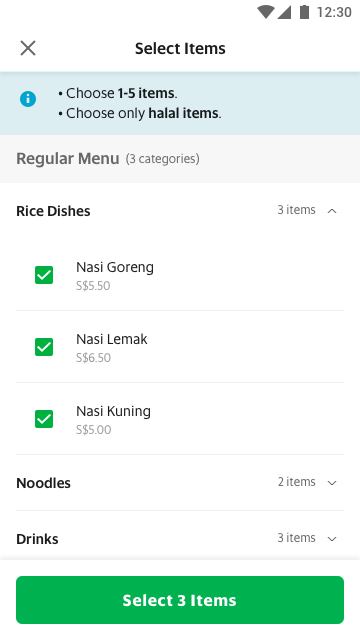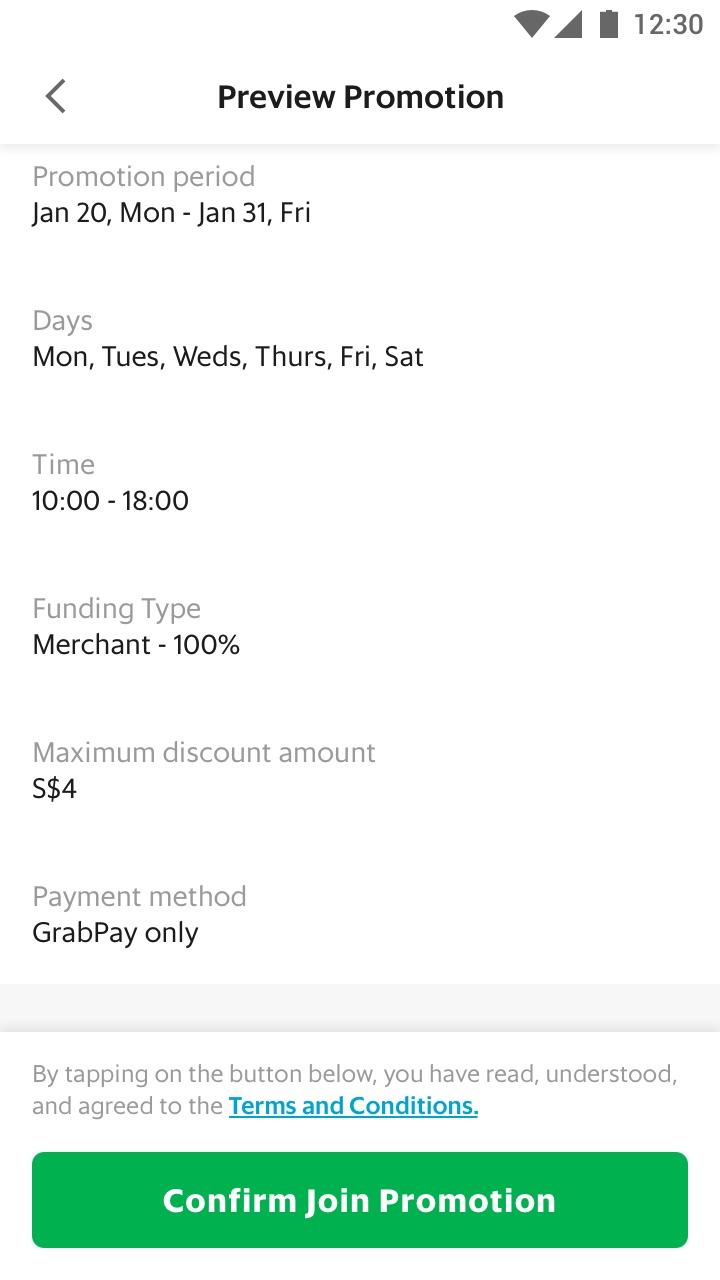 Go to 'More' in the Grab Merchant app. Then, tap on 'Promotions'

Browse and join a Recommended Promotion. Select a promotion and tap 'Join Promotion'

Configure your promotional items Select the items you want to include in the promotion

Check and tap 'Confirm Join Promotion'. Your request will then be reviewed by the Grab team

Once approved, it will appear in 'Your ongoing/upcoming promotions'. Tap on it to monitor the performance of your promotion at any time